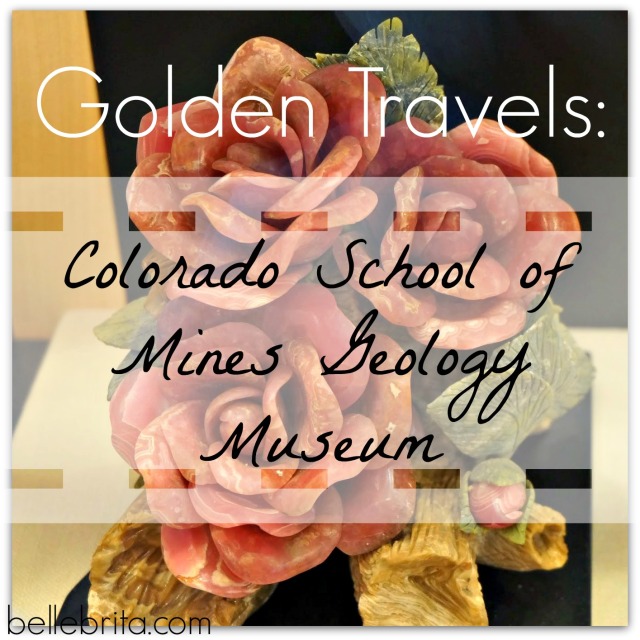 I'm finally writing more about our Labor Day vacation to Colorado and to Utah!
On Labor Day itself, Dan and I headed to Golden, Colorado, which is just outside of Denver. We had been there previously, back in December 2012 when we spent Christmas in Colorado. On that trip, we toured the Coors Brewery, which was a lot of fun and included more free beer samples than we could enjoy before lunch. We were disappointed at the time that the Colorado School of Mines Geology Museum was closed. Dan and I love all sorts of museums, and the geology exhibits are favorites of ours.
Luckily for us, the Colorado School of Mines Geology Museum was OPEN on Labor Day!!! And we were quite possibly the only visitors who didn't attend the school or work at the museum.
Part of the museum was closed off for renovations, but we were still able to ooh and ahh at quite a few rocks and minerals and even a few pretty polished gemstones.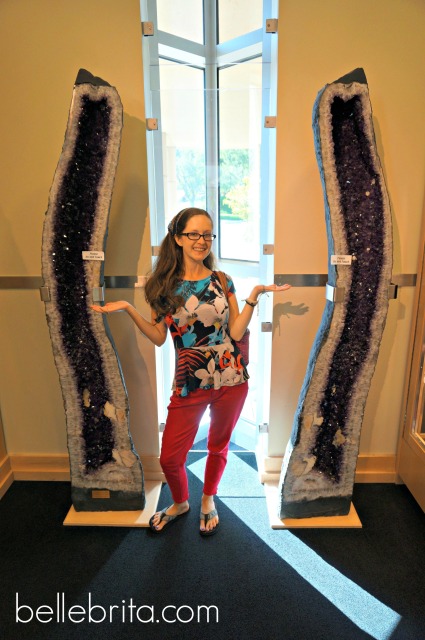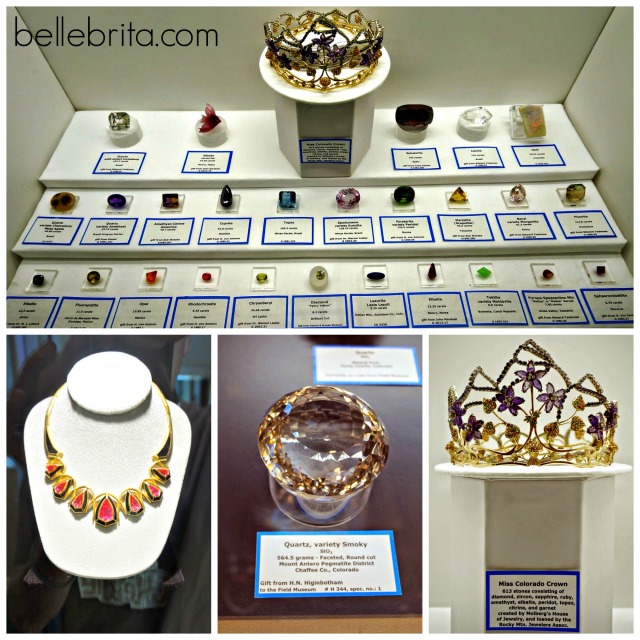 The Miss Colorado Crown was one of my favorites, not just because it's so beautiful, but because the design and the stones represent symbols of Colorado. The Columbine flowers are the state flower, and some of the gemstones are aquamarine, the state gemstone.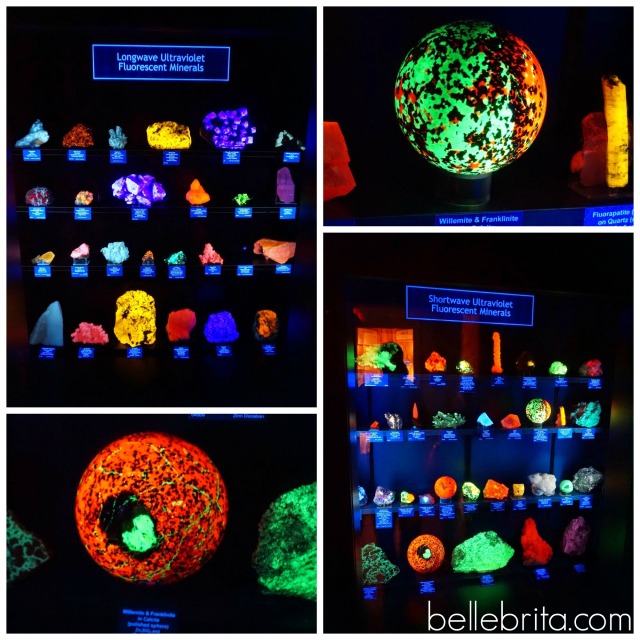 The museum had two displays of fluorescent minerals: Longwave Ultraviolet Fluorescent Minerals (top left) and Shortwave Ultraviolet Fluorescent Minerals (bottom right). They were SO cool, but I did feel just a little panicky in the dark.
I need to pause for a moment and brag on my husband. Dan has a semi-fancy camera, and he's always playing around with the settings to get better pictures. He took all of the pictures on my blog today. He's much better than I am at capturing rocks behind glass.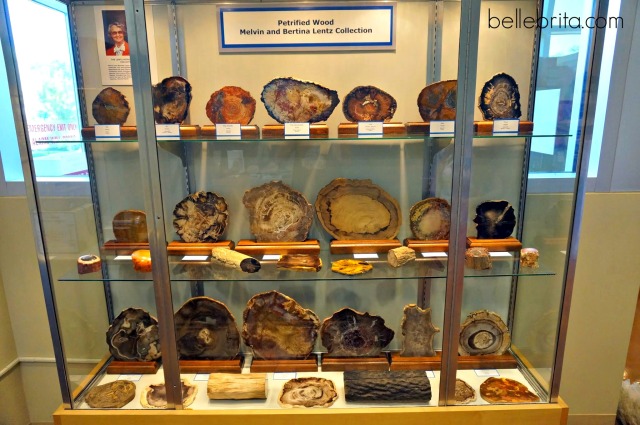 Dan and I had a wonderful morning in Golden, Colorado. I always enjoy nerding out with my husband over cool rocks and minerals.
---
This week I'm so lucky to co-host the Jack-of-All-Trades Link-Up with Chantel of A Harvest of Blessing. I've been joining her link-up almost every week since starting my blog back in July. It's honestly a great link-up to find new blogs to read and build a blogging community. I've definitely found new blogs by joining in, and I like to think other bloggers have found me too!
This link up is a place where we as bloggers can find new blogs to read,
to be able to give encouragement to others
and also be encouraged.
LINK UP RULES
Link up to one of your blog posts (not your blog homepage), the post can be on any subject but I do ask that posts are family friendly, any posts linked with inappropriate content will be deleted.

Since the purpose of this link up is to get to know other bloggers and create a community you must leave encouraging comments on at least THREE other blogs, the one that is linked up before yours and at least two other ones.

Link back to this post so we can grow this blogging community, you can use the button below if you like (your post will have to have a link back to A Harvest of Blessing in order for it to work).