I'm not a big fan of platitudes. I believe in the power of prayer, and I believe in God's plan for me, but I don't need a saccharine platitude when I'm hurting. Don't tell me life will get better when life is hard now.
It's been a really, really hard year, easily the hardest year of my life thus far. My mom was diagnosed with cancer, my grandmother died, and just six months into our marriage, my husband lost his job.
Just one of those events could make life challenging, and I've had all three this year.
But life is not an eternal spring. I can't always choose my life circumstances, but I can determine my attitude.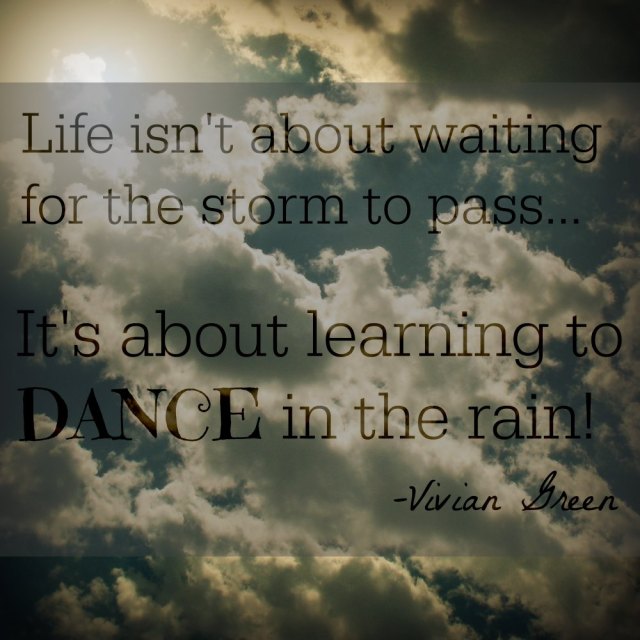 It's easy to count God's blessings when everything is going right. But we still need to remember how She blesses us when life is hard. It's so easy for me to take the little things for granted. When the big things go wrong, the little things hold me together, and I remember that God always provides.
How has God blessed me through this tumultuous year?
I'm blessed to work freelance from home, primarily with one company owned by a sympathetic man. When my parents broke the news to me about my mom's cancer, I was able to rush home for her surgery. For two weeks, I did the bare minimum required of my job and spent the rest of the time with my family. Most people don't have jobs with that kind of flexibility, but I do.
When Grandma entered hospice care in June, Dan and I were able to adjust our travel plans for our Labor Day vacation to include a few days in Denver. Our travel plans were actually made easier by our decision to fly in and out of Denver and just drive to Salt Lake City for the main part of our vacation. This isn't the first time that Dan and I have been blessed by our ability to get to Denver cheaply. We also had the luxury of flying out for Christmas back in 2012 and flying out for my cousin's wedding in 2013. After spending most of my life only seeing Grandma every two to three years, I consider myself blessed indeed to visit her three times in the year and a half before her death.
While I wouldn't characterize Dan's job loss as a blessing, we are blessed to be in a financially-stable position for a few months, even without his income. While I don't earn enough to support the two of us entirely, my income can cover our major expenses. Our emergency savings are also plentiful. His job loss has also forced us to reevaluate our spending habits. While we're both savers, and we have always tried to eat at home, we still found ways to trim our budget. The good habits we're practicing now should continue even after he finds a new job.
The greatest blessing of all is my husband. On March 22, we vowed to love each other "for better or for worse." This year definitely counts as "for worse," but through it all, having Dan by my side has made it better. He's been my rock through my mom's cancer and my grandmother's death. More than that, Dan has handled his unemployment with maturity and selflessness.
He does yard work in exchange for a break on our rent. He spent several days volunteering with Habitat for Humanity. He does all the cooking and all the grocery shopping. He finished building my tea cabinet. The two weekends in a row when I was out-of-town, Dan cleaned the house top to bottom, and he organized our utility room. When I was sick last week with a cold, he cooked me soup, prepared me tea, fetched me blankets, and snuggled with me despite my sniffles. He spent a few weeks perfecting his resume with consultations from our wise extended family, and he checks with me before each job application to make sure I'm okay with the location.
I'm still hurting, and that's okay.
While I have done what I can to focus on the positive, I can't just turn off my feelings. I still miss my grandmother. I'm still scared for my mom. I'm still hurt and angry about Dan's unemployment. I've spent a lot of time crying this year, and that's okay.
But there's a difference between giving myself time to cry and wallowing in self-pity. Thanking God for Her blessings amidst my pain prevents me from the latter.
I'm pretty sure life can only get better, but the truth is, I have no way of knowing for sure.
So for me, for now, I choose to focus on what is already good in my life and give thanks to God.
Linking up with Madison and Rachel for Community Brew.