Welcome to the final day of the 2019 Love Blog Challenge! Today's prompt is Love Blog Challenge. Check out the announcement post for all the prompts and rules this month. You can still join the link-up for yesterday's topic, Affection. 
I can't believe it's already the last day of the 2019 Love Blog Challenge! This is the fourth year I've hosted this daily blogging challenge. Blogging five days a week is INTENSE, but I love challenging myself creatively every year.
Before I jump into a brief recap, I want to say MERCI BEAUCOUP to all the bloggers who participated. Thank you to all my co-hosts, to all the bloggers who submitted blog posts, and to everyone who read my blog this past month. I know it's a lot to read when I blog so often!
Finally, lots of love and thanks to my sweet husband, Dan. Not only did he blog for me twice this month, but he also took on some of my chores, AND he put up with my late hours. I married a wonderful, supportive man, and I couldn't be happier.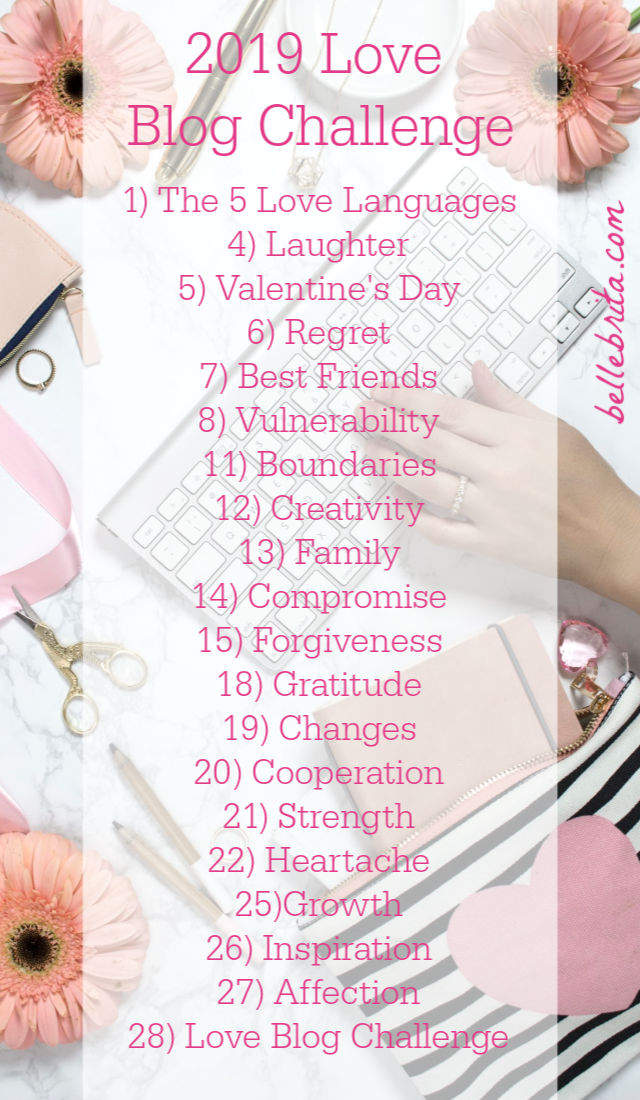 Which posts did you like the most?
So many bloggers submitted awesome blog posts for this year's challenge! My favorite posts tend to be from a handful of prompts.
Heartache
Y'all know I am here for the vulnerability! I love how all the bloggers really opened up for this prompt.
Dear Heartbroken Girl – Palmettos and Pineapples
I Feel Like a Bad Mom – Mrs. Imperfect
Odd Partners: Heartache and Joy – Nancy Burton Wolfe
Gratitude
Gratitude is really important to me, especially as a way to keep my spirits… okay, if not great, while dealing with my depression. I love the different takes people had on this topic.
9 Little Things to be Grateful For – A Paper Arrow
Why I Don't Do a Gratitude Journal – The Blond Pond
Compromise
Compromise can be a complex and even controversial topic, but I think it's an integral part of life and relationships. I really love seeing how everyone responded to this prompt!
An Ongoing Lesson on Compromise – The Blond Pond
Let's Think About Compromise Differently – Enduring All Things
Which prompt inspired you the most?
To be honest, I do try and create prompts that I know will inspire me! I often already have a general topic in mind when I create all the prompts in the first place.
That said, some prompts led to a few of my best writing in a long time.
Compromise in Marriage: Finding the Win-Win
Grief is Weird: I Still Mourn People I Barely Knew
How did this challenge help you grow as a blogger?
I definitely wrote some of my longest blog posts this month! While I already have a tendency to write 1,000 to 2,000 words, I had a few posts that hit 3,000 words this month.
On the flip side, this challenge also helped me find brevity. I wrote a few posts in under 500 words, and I still think I addressed the topic well.
Most of all, I remembered why I usually only blog once or twice a week! While I enjoy pushing myself to write so much for one month, it's not sustainable year-round. I had multiple nights of staying up until midnight. Normally I try to be in bed no later than 10pm, with my light out no later than 11pm.
Overall, even though running the Love Blog Challenge is a LOT of work, I'm glad I do it! Next year will be FIVE YEARS! I can't even believe it!
Meet Your 2019 Love Blog Challenge Hosts!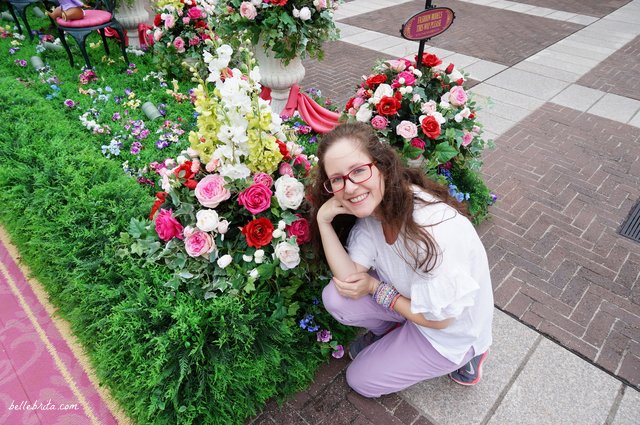 Twitter // Instagram // Facebook // Pinterest // Tumblr // Bloglovin
Brita Long is the pink and sparkly personality behind the Christian feminist lifestyle blog, Belle Brita. On her blog and social media, you'll discover more than authentic storytelling–she's brutally honest about pursuing a fulfilling and joyful life even with Crohn's Disease and depression.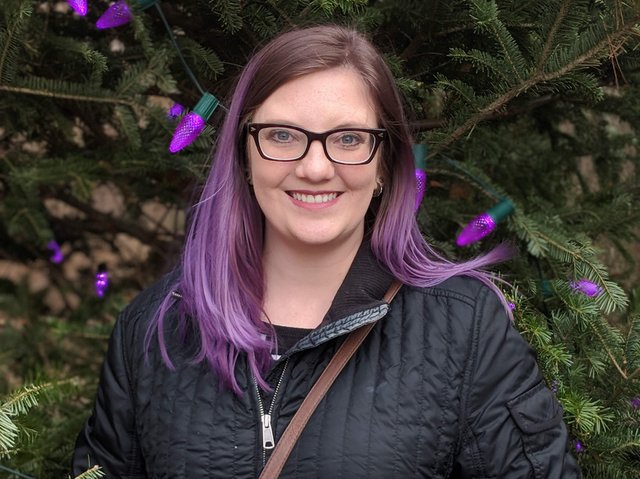 Instagram // Twitter // Facebook // Pinterest
Charlene is a 20-something wife and fur-mama living in Portland, Oregon. She's a follower of Christ, watcher of SciFi, reader of fantasy, singer of show tunes, and lover of her husband! She uses her blog, Enduring All Things, to help couples build a marriage that will endure whatever comes their way.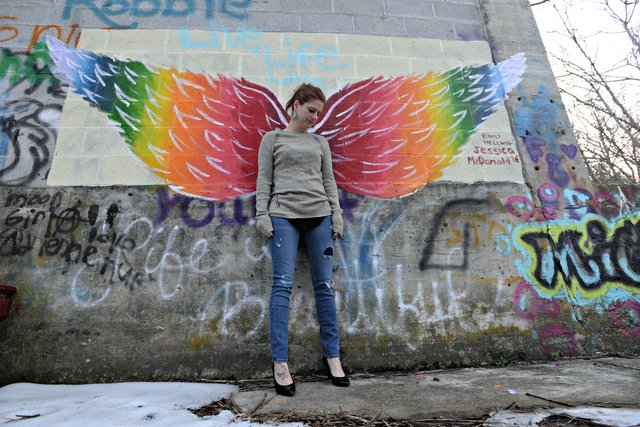 Twitter // Instagram // Facebook // Pinterest // Bloglovin
Laura is a big dreamer, full time marketing manager, blogger, and part-time artist. Like many of us, she spent part of her life struggling with frustrations on a daily basis and just all around felt drained and uninspired… that was her. She decided to change all that one morning. Now Laura lives in the blogging world because she believes the buzz about self-care and self-love needs to be heard. She aspires to inspire people in their everyday lives and help them to live towards their dreams and making the most out of every day by sharing her own experiences and stories.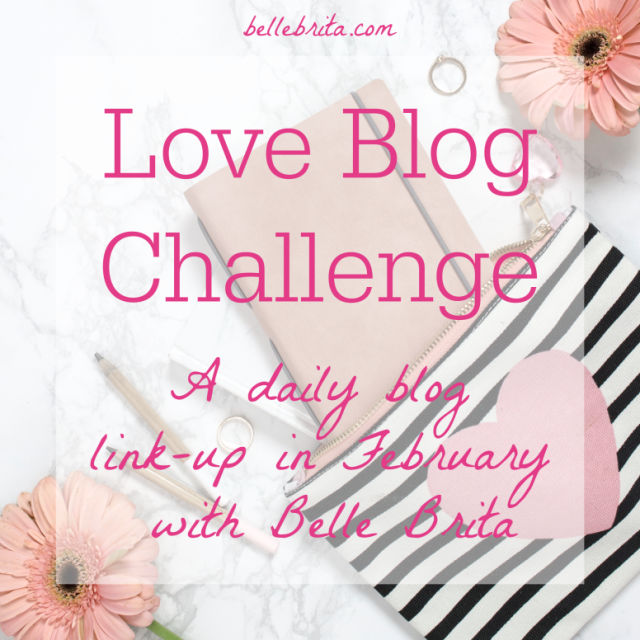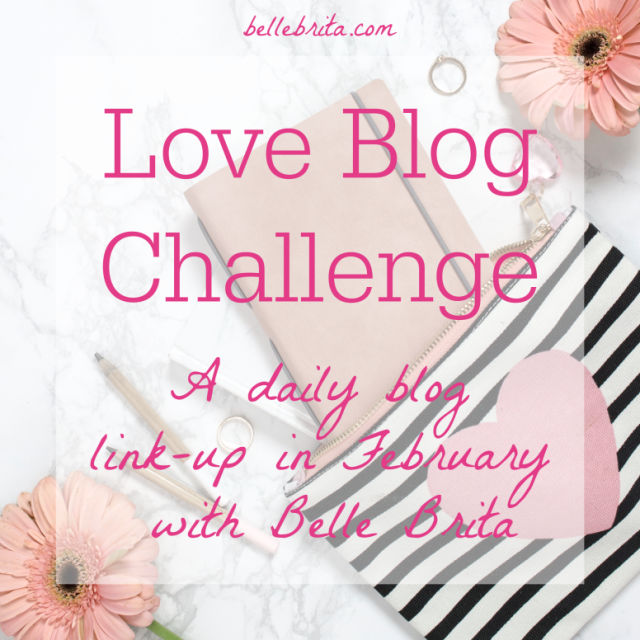 Loading InLinkz ...
---
What did you think of this year's Love Blog Challenge? Did you participate as a blogger, a blog reader, or both? What prompts would you like to see in the future?