Welcome to the eighth day of the 2018 Love Blog Challenge! Today's prompt is Celebration. Check out the announcement post for all the prompts and rules this month. You can still join the link-up for Friday's topic, Wellness. This post contains Amazon affiliate links. 
Next month, Dan and I will celebrate our fourth wedding anniversary! It seems like just yesterday we were still in a long-distance relationship, and now we've been living together for four wonderful years.
Last year we celebrated our anniversary with a long weekend in San Antonio, the city where we held our small wedding. And we bought a house!
How will we celebrate our wedding anniversary this year?
With a trip to Disney World! Dan and I are splurging on three nights at Disney's Port Orleans Resort – Riverside. I also scored media tickets to spend one day in the Disney parks (EPCOT and Animal Kingdom).
While it's fun to do something special to celebrate your anniversary each year, it's also good to celebrate your marriage throughout the year.
Thanks to my husband and my friends who helped me put together this list of ways to celebrate your marriage!
Ways to Celebrate Your Marriage Daily
A strong marriage requires consistent effort from both parties. If each of you prioritizes your relationship, then your marriage can only grow. So how do you do that?
Every day is a new opportunity to celebrate your marriage. Seize the day! Celebrating your marriage doesn't require grandiose gestures or maxed-out credit cards. Small daily actions add up to a big, lifelong impact.
1) Say "I love you" multiple times per day.
My husband kisses me good-bye every morning when he leaves for work. We both say, "I love you." Right before we fall asleep at night, we say it again.
When the right moment comes up during the day, I tell Dan again that I love him. It might be after he does something nice for me, or when we're saying good-bye on the phone. Sometimes he's just being silly and adorable, and my heart swells up with love and affection so I have to tell him right then and there how I feel.
2) Hug and kiss multiple times per day.
Like I said, Dan kisses me good-bye before he leaves for work. When he gets home, I try to greet him with a hug and a kiss. On weekends, we hug and kiss throughout the day. It's such an easy thing to do, but a little hug and kiss shows your spouse how much you value your marriage.
3) Express affection in your own unique way.
So… Dan and I meow at each other. Like we make noises that sound like cat meows. It's silly, but it's our own little way of expressing affection. We also like to exchange love smacks on the butt. Another silly thing, but we do it show affection.
What's your little way of showing affection? Whatever is unique to you and your spouse, do that daily. Celebrate your marriage in a way that only your spouse understands!
4) Ask your spouse about their day.
I could just talk nonstop to Dan. Sometimes I do, and I'm so grateful he's willing to listen! Good communication is fundamental to a good marriage. Talking about your day might seem mundane, but it's an easy way to stay connected and practice your active listening skills.
How to Celebrate Your Marriage Weekly
Every week, find a special way to celebrate your marriage! It doesn't have to be big or expensive, just intentional.
5) Cook dinner together.
Most nights Dan or I cook dinner separately while the other one works on something else. But at least once per week, we cook dinner together! We listen to classic rock on Alexa and laugh as we move around the kitchen. Cooking dinner together turns a chore into its own romantic activity!
6) Surprise your spouse on the weekend with a nice breakfast.
Dan is so romantic every weekend! He lets me sleep in and wakes me up with breakfast. Sometimes he even brings me breakfast in bed! And he always remembers to make me a cup or pot of hot tea.
Depending on your work schedule, weekends are often the only chance for you and your spouse to enjoy breakfast together. A lazy Saturday morning breakfast is the perfect opportunity for relaxed quality time… And it can be the perfect precursor to more intimate quality time, if you know what I mean!
7) Take a hot bath together.
Dan and I love hot baths. We've been very fortunate that all the homes we've shared together have featured generous garden tubs. Hot baths can soothe pain, like when Dan's back hurts or when my Crohn's flares. They're also warm and comforting on cold winter nights. Most of all, hot baths are an opportunity for sex-optional physical intimacy. Light a few candles and ask Alexa to play "spa music." You can thank me later.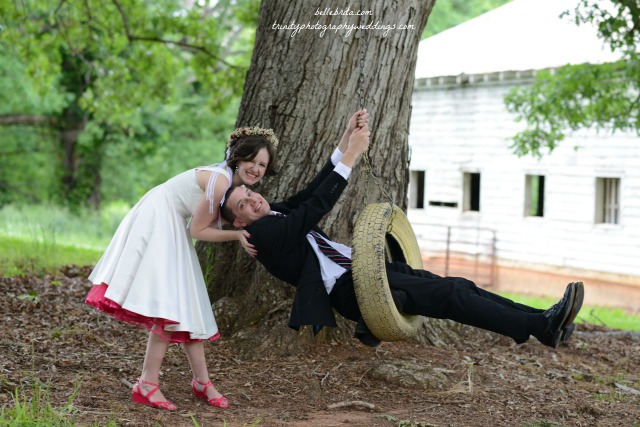 Ideas to Celebrate Your Marriage Monthly
While the little gestures are important, sometimes you want to celebrate your marriage in a bigger way. These are ideas to try once or twice per month.
8) Go on date night.
For couples with kids, take the time for at least one kid-free date night each month! For all married couples, have at least one special date night per month. Dress up. Try a new restaurant. Go out of town. Check out a festival and have a date day! Celebrate your marriage by spending quality time together outside the home.
9) Celebrate your monthly anniversary.
Why celebrate your wedding anniversary just once per year when you can celebrate it every month? Even if it's not convenient for a proper date night, you can still celebrate your monthly anniversary. Surprise your spouse with a sweet card. Open a bottle of wine. Make brownies together.
Ways to Celebrate Your Marriage Throughout the Year
This last category includes reasons to celebrate your marriage annually as well as celebratory ideas to do as they come up throughout the year.
10) Take new couple's photos.
For our second wedding anniversary, Dan and I put on our wedding clothes again and recreated our engagement photos with Trinity Photography. My blogging friend Rachel and her husband Angel take anniversary photos every year in their wedding clothes!
You don't have to wear your wedding clothes or hire a professional photographer to get nice couple's photos. Before date night, set up a tripod and use the timer on your camera. When you're out with friends or family, ask a loved one to snap a photo of you two. Taking photos together documents your marriage throughout the years.
11) Kiss when you toast.
Anytime you clink glasses for a toast, kiss each other before taking a sip. It's a small way to celebrate your marriage when you celebrate anything else in life.
12) Celebrate life's milestones.
Your wedding anniversary isn't the only milestone to celebrate every year. New jobs or job promotions, school graduations, personal development–all of these are reasons to celebrate! You can also celebrate other special days in your relationship, like the anniversary of your first kiss or the 1000th day of marriage.
13) Surprise each other.
Surprises can be small or little. Bring home a bouquet of roses or a bottle of chilled sparkling wine. Pack a love note in your spouse's lunch. Buy Taylor Swift tickets. Plan a surprise date night.
---
Meet Your 2018 Love Blog Challenge Hosts!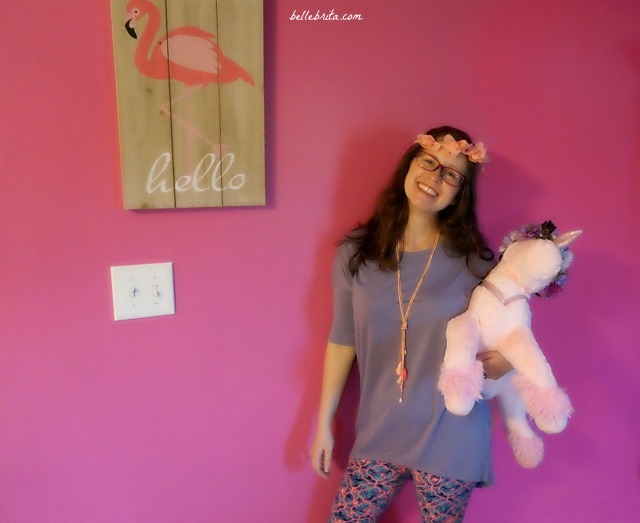 Twitter // Instagram // Facebook // Pinterest // Tumblr // Google+ // Bloglovin
Brita Long is the pink and sparkly personality behind the Christian feminist lifestyle blog, Belle Brita. While her first love will always be Paris, she lives happily with her husband Daniel Fleck in the Atlanta area.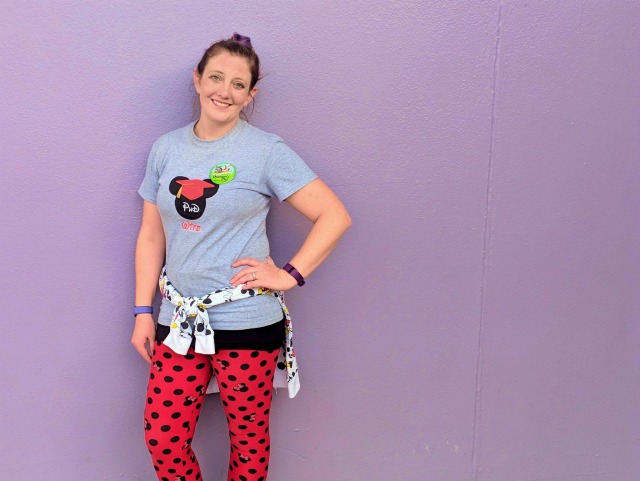 Bloglovin // Instagram // Twitter // Facebook // Pinterest
Charlene is a 20-something wife and fur-mama living in Portland, Oregon. She's a follower of Christ, watcher of SciFi, reader of fantasy, singer of show tunes, and lover of her husband! She uses her blog, Enduring All Things, to help couples build a marriage that will endure whatever comes their way.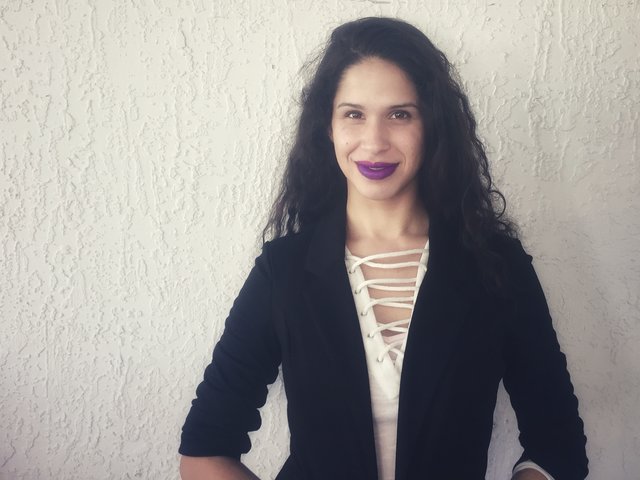 Twitter // Instagram // Pinterest // Facebook // Bloglovin
Ivanna is a registered nurse who loves expressing her creative side. She enjoys thrifting, learning about sustainable living, and anything purple. She writes on Provocative Joy about living unconventionally, and she loves to inspire people to realize their potential to be world-changers.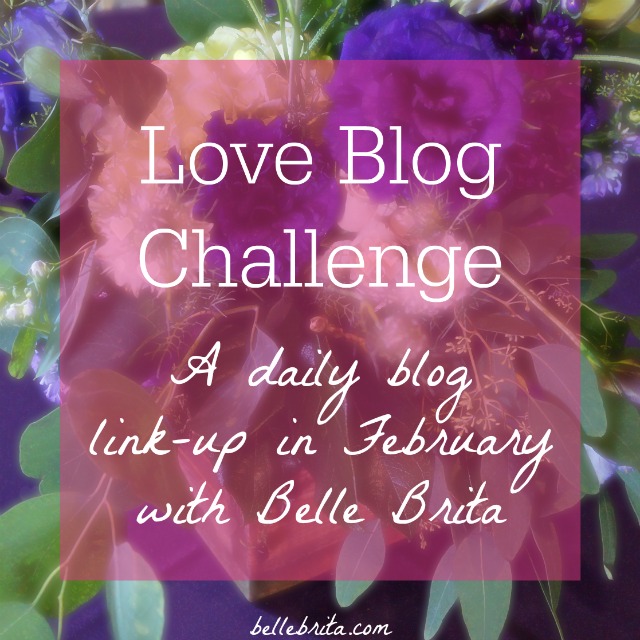 ---
How do you celebrate your marriage? P.S. Don't forget to enter last week's giveaway for your very own LuLaRoe outfit!