Happy birthday to me! Today, I am 30.
It's so weird to leave my 20s.
In a few weeks, I'll recap my successes (and failures) of my 30 Before 30 List.
Related: 30 Before 30 Update, with 5 Months to Go
They say that comparison is the thief of joy. As I compare myself to the bloggers I envy, I realize just how true that is.
In many ways, I feel like a failure. I look around at my blogging inspirations, who are my age or younger, and I wonder what they have that I don't. Why are they full-time bloggers making full-time incomes, and I'm not?
But conversations I've had in the past year, both online and in-person, make me realize that some people look at me and ask the same thing. What do I have that they don't?
The truth is, we're all on our own individual journeys. Just like there's not a single definition of success, there's also not a single path to success.
So instead of beating myself up for what I haven't accomplished by age 30, I want to celebrate my milestones!
Looking back on the last 10 years, these are the moments that changed my life. Not all might be impressive from a bucket list perspective, but all mean something to me.
Note: This post contains affiliate links. If you make a purchase through one of these links, I might earn a small commission, at no cost to you.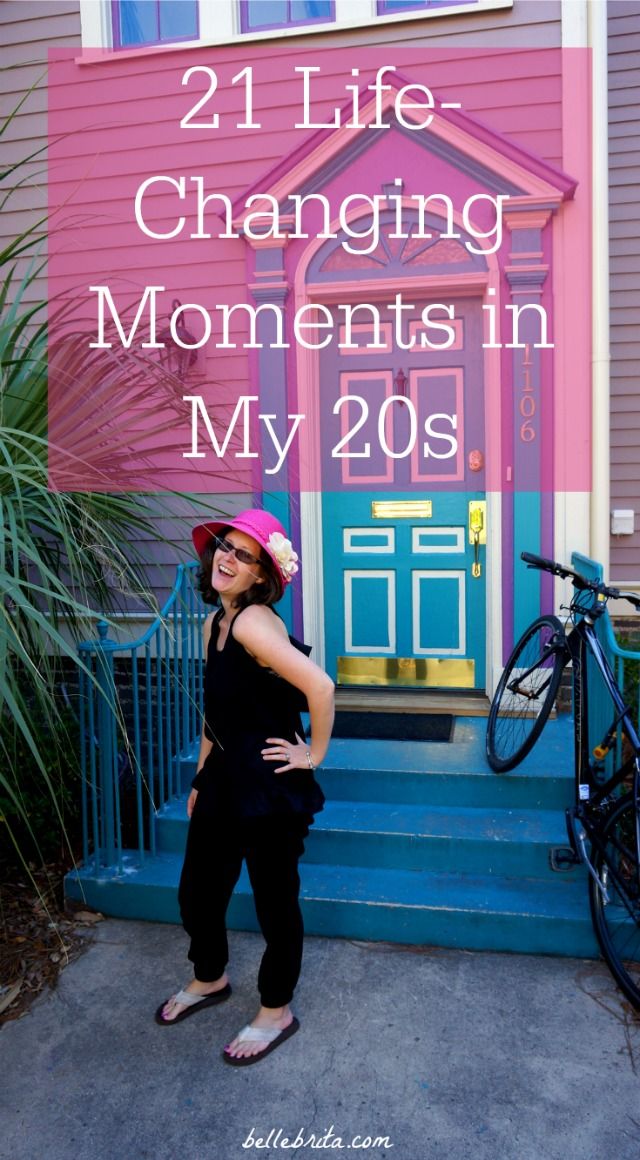 2007 – Age 20
My junior year at Furman, I studied abroad. Many of my classmates had traveled abroad before, but studying in Versailles was my first time going to another country.
Studying in Versailles was the first step in fulfilling my lifetime dream of living in France. For 3 glorious months, I lived with a host family, I drank wine, I traveled with my friends, and I struggled to improve my French. I even flew to Madrid by myself to meet up with my sorority sisters who were studying there.
My study abroad trip taught me so much, including loneliness. It's not easy living with strangers, trying to speak a foreign language on a daily basis, and making new friends.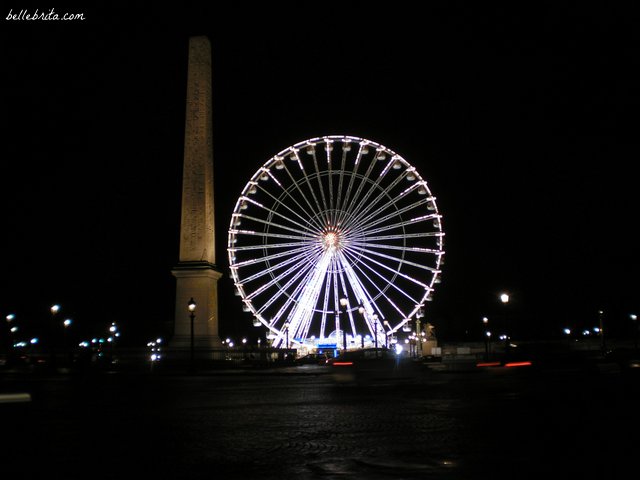 2008 – Age 21
The summer before my senior year at Furman, I interned with Greenwood's local history museum. I landed this internship 100% on my own–no family connections, no Furman program, nothing.
My adviser told me I needed a summer internship, but my parents told me I either needed to live at home or to earn enough money to support myself. Taking a full-time, unpaid internship in Greenville while living on campus was simply not a financial option.
So I contacted my hometown museum, and I pitched myself as a summer intern. Over spring break, I met with the museum's director, and he accepted me as an (unpaid) intern! I also found a very part-time at Waldenbooks, working for minimum wage 1-2 nights per week.
My internship taught me more about life than it did about history. Primarily, I learned the benefits of passion and self-motivation. At the end of my internship, the director told me I had been the best intern he'd ever mentored.
I was also the first intern who wasn't earning class credit at the local university. I was there because I wanted to be there, not because I needed class credit. This drove me to go above and beyond, to take every opportunity offered by the director.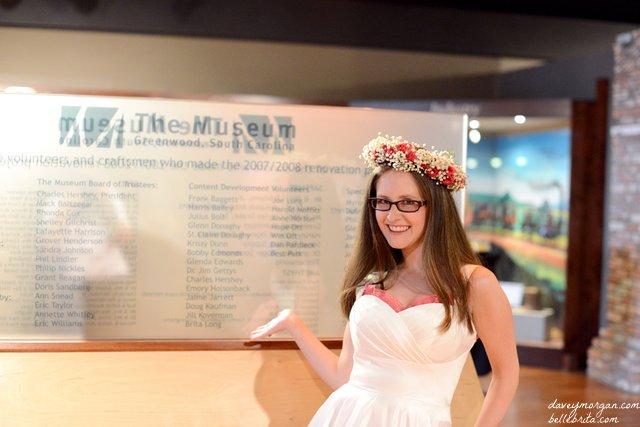 2009 – Age 21/22
Two of my friends and I traveled to Memphis to present papers at an academic conference. Even though I was double-majoring in History and in French, my paper was actually for a religion course I'd taken pass-fail! Not to toot my own horn, but my presentation went better than the other students presenting religious papers. They just read their papers outright, whereas I included a simple Powerpoint presentation and made a few colorful interjections while reading my paper.
Again, passion motivated me above all else. I presented a paper with historical and biblical evidence for women's ordination, a topic I still love today.
I graduated! After 4 years of hard work and fun, I graduated Furman University with my Bachelor of Arts in History and in French.
I moved to France to work as a live-in au pair for a half-French, half-Irish family in the suburbs of Paris. I applied for jobs and set up interviews. Once my boss offered me the job, I went through the messy paperwork process for my visa. Luckily my mom didn't mind going with me to the French consulate in Atlanta to finish the paperwork.
2010 – Age 23
On our last Sunday together in Paris, my best friends and I got matching tattoos.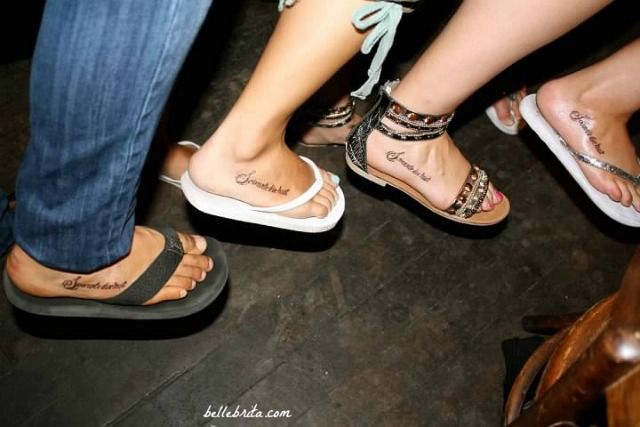 After a summer at home, I moved back to France to work as an English Teaching Assistant in Niort.
2011 – Age 23/24
I initiated a kiss with a guy I liked for the first time. At that point, I had made out with many men (and women) in France, but I had never started it. This time, I did. Later that year, I initiated a kiss two more times, including my first kiss with my husband. Courage comes in many forms.
While living in France, I applied for 2 internships. The first was a year-long, salaried internship with benefits at Furman. The second was a summer-long internship that paid hourly with Kappa's history museum.
When Kappa's curator/archivist called me to offer me the summer internship, I was ecstatic. I accepted immediately, knowing that I still hadn't heard from the Furman internship.
Then I received an email letting me know I was one of two finalists for the Furman internship.
My heart sank. And I had no idea why.
After talking to my parents and one of my best friends, I withdrew my application for the Furman internship. There's something to be said for chasing dreams, even at the cost of financial stability.
Within a day or two, a French family in New York contacted me, inviting me to interview for an au pair job. The job started shortly after my internship ended. It was fate. Or God.
My summer internship gave me one of the best summers of my life. I met life-long friends… and I started dating my husband.
2012 – Age 24/25
With the French family, I moved to Toronto, where I lived for 4 months.
When my job ended, I moved back to Columbus, Ohio, with nothing but an apartment and a job interview lined up. It was my first big move for a man and not a job. Honestly, it was a huge financial and career risk… But what's life without a few risks?
2013 – Age 25
I pre-proposed to Dan. I was ready to get married, and I told him. With a Powerpoint presentation.
Related: Why My Husband & I Did Premarital Counseling Before He Proposed
2014 – Age 26/27
Dan and I got married! It was the happiest day of my life.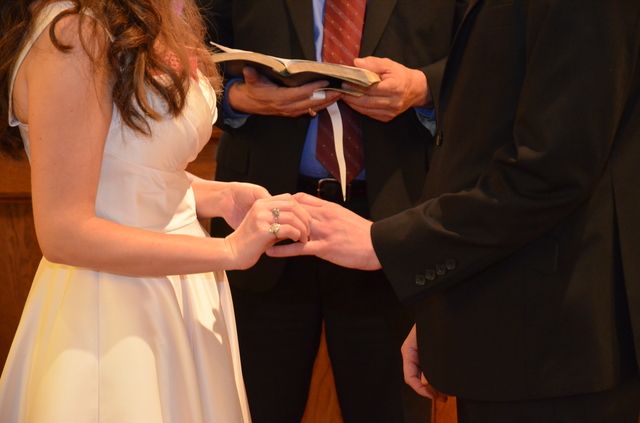 I started Belle Brita! After years of blogging casually, I was ready to take the plunge and build a professional blog.
Dan and I changed our vacation plans to visit my grandmother one last time. She died less than a month later.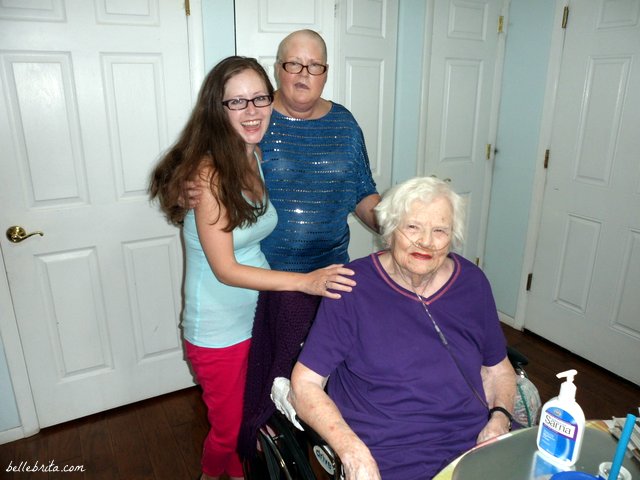 2015 – Age 27/28
I quit my job. It took a lot of encouragement from my husband, and quite a few prayers, but it was a necessary move. Looking back, I only wish I had quit my job sooner.
I temporarily moved back home to be a part-time caretaker to my mom while she was in hospice care. Those 6 weeks were incredibly challenging.
At one point, I took the phone to my younger brother and asked him to answer it and the door just long enough for me to watch a single episode of Buffy the Vampire Slayer. That morning, I hadn't gone 45 minutes without being interrupted multiple times, and I just couldn't take it anymore.
At another point, I started crying because my mom asked me to go to McDonald's to buy her ice cream. I was just so exhausted and overwhelmed at having no time to myself, no time to practice any form of self-care.
But I wouldn't trade that time for anything. I would give anything for another minute with my mom, one more chance for her to tell me she loves me, another moment when I can serve her.
Dan and I were so blessed that we had just moved to Georgia, that I had just quit my job, that he could support us financially while I spent time with my mom before she died.
2016 – Age 28/29
I came out as bisexual. Sometimes I feel strongly compelled to write a blog post. It feels like someone else (God, probably) is encouraging me to write something. That's how I felt writing a satirical look on boundaries within relationships from the perspective of a bisexual woman.
Related: It's Not You; It's My Marriage
Dan and I traveled to Paris and to London together. There was just something so satisfying about sharing a huge part of who I am with my husband.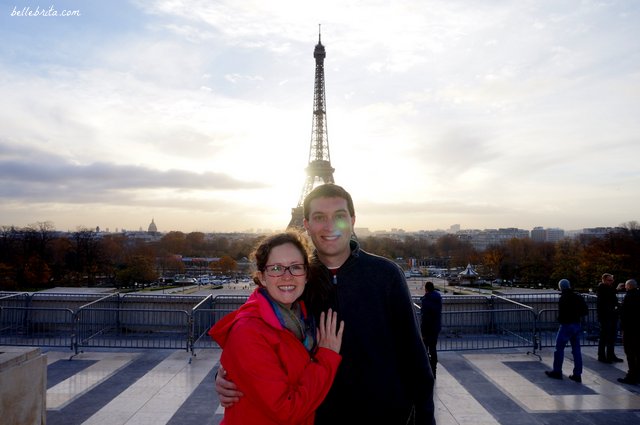 2017 – Age 29
I became the SEO mentor for Blog Boss Babe. Helene Sula is one of those blogging inspirations who I both admire and envy. Having a chance to work with her is a dream come true.
---
Honestly, this is just a small sampling of my 20s. My 20s were good to me. Yes, in the first 14 months of my marriage, my mom was diagnosed with cancer, my grandmother died, Dan lost his job, my Crohn's became bad, and my mom died. All of that was so incredibly difficult.
But none of that was in my control. I did the best I could under the circumstances. I prioritized people over everything else.
On my 30th birthday, I might not have accomplished every goal I set. I might not be earning much money. (Although I do expect the Work-at-Home bundle to help me!)
But I spend time with the people I love, and I chase my dreams until they come true.
I think that's worthy of celebration.