I received two Disneyland Paris tickets for both Disneyland and Walt Disney Studios plus two VIP FastPass tickets in exchange for my review. All opinions are my own. 
Is there anything more magical than Paris at Christmastime?
Yes, Disneyland Paris all decorated for Christmas!
I've written before about how much I love all the Christmas lights in Paris. I've also shared my love for Disney World on two separate occasions. Clearly Disneyland Paris at Christmas is perfect for me!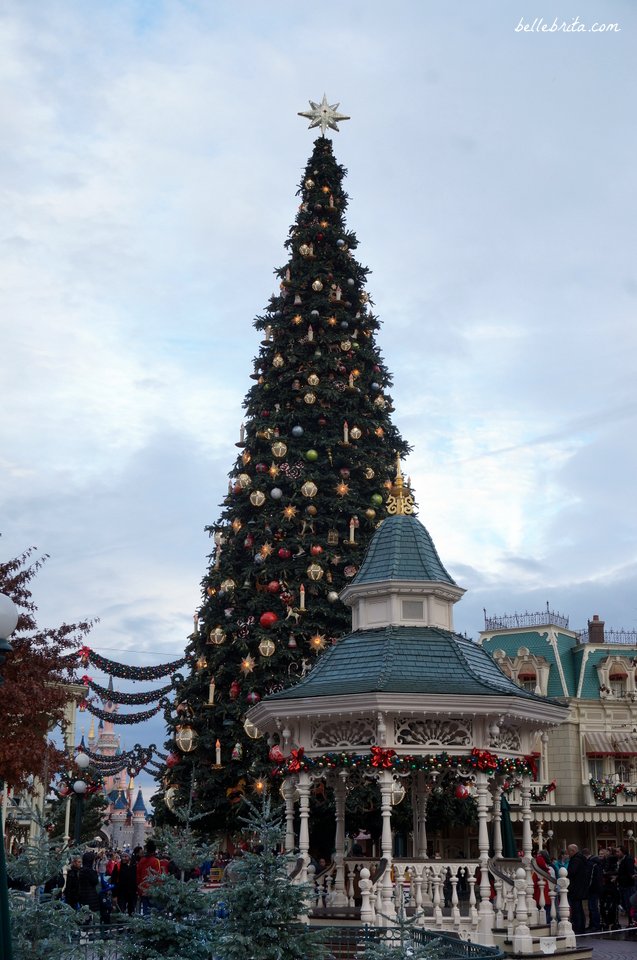 Who should visit Disneyland Paris?
Is Disneyland Paris worth the visit? That depends on you, your interests, and your vacation time.
If you live in Europe and like Disney, you should absolutely take the time to visit Disneyland Paris. You can easily take the Eurostar from London right to Marne-la-Vallée. Or you can take a train from elsewhere in France. Trains originate from several major European cities including Barcelona, Frankfurt, Amsterdam, and more.
If you're visiting Paris from outside Europe, how much time do you have? If you're spending at least 5 days in Paris, you can easily devote a day to Disneyland and Walt Disney Studios.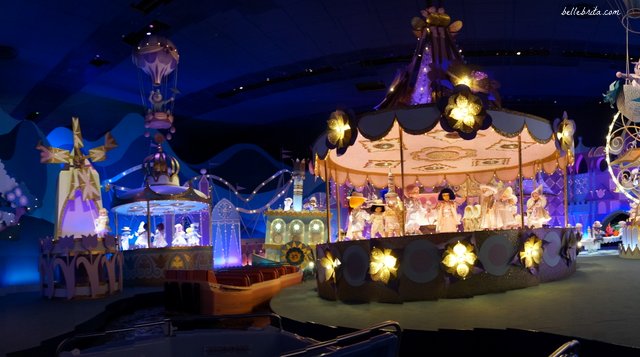 How much do you love Disney? Disney fans should absolutely spend a day in Disneyland Paris. The Paris park includes so many charming details not present in the Disney World parks.
Are you traveling with kids? Kids might not appreciate the endless art museums and fabulous French history. A trip to the Disney parks will help break up the European vacation.
How can you beat the crowds at Christmas?
I'm not very good at keeping secrets, especially secrets about traveling to Paris. My not-so-secret time to be in Paris is over Thanksgiving. In November, everything is already decorated for Christmas, but the holiday crowds haven't arrived yet.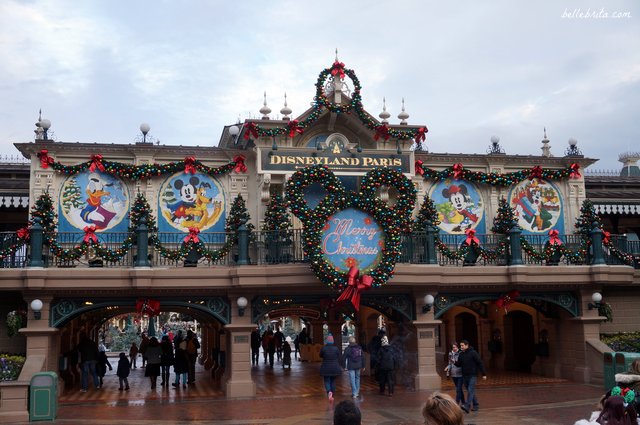 Dan and I visited Disneyland Paris on a Monday. Weekdays are even less crowded than weekends! The only downside to visiting the Disney parks on a weekday in the off-season is the limited hours.
Both parks opened at 10am for regular guests. (Guests who stayed at the Disney hotels could get in at 8am). Walt Disney Studios closed at 6pm. Disneyland technically closed at 7pm, but that's actually when the fireworks show started. I assume rides stopped running at that point, but I don't know for sure since Dan and I had scoped out a good spot to see Disney Dreams! Of Christmas.
How does the FastPass system work?
Even if you're familiar with the FastPass system at Disney World, it works differently at Disneyland Paris. First of all, there are three types of FastPasses: regular, hotel guest, and VIP.
With the regular FastPass, you make one ride reservation at a time. The rides all have machines where you can insert your FastPass and receive a time frame to return. Then you come back at the assigned time and use the shorter line. This is similar to the FastPass system at the California Disney parks.
With the VIP FastPass, which Dan and I had, you can use the FastPass line for all the rides whenever you want. This is available for Suites or Castle Club guests staying at Disneyland Hotel, Disney's Hotel New York, Disney's Newport Bay Club and Disney's Sequoia Lodge.
The hotel guest FastPass is similar, but it doesn't work during the peak time of the day, 1pm to 4pm. This is available to guests staying at the Disney's Hotel New York (Empire State Club rooms), at the Disney's Sequoia Lodge (Golden Forest Club room), and at the Disney's Newport Bay Club (Compass Club rooms).
Honestly, we only really used the FastPass on the Peter Pan ride. Most of the regular lines were just 5-10 minutes all day. In fact, the FastPass line was frequently closed because the regular line was so short. However, if you visit Disneyland Paris during peak season, the VIP/hotel guest FastPass could really make a difference in your trip to the parks.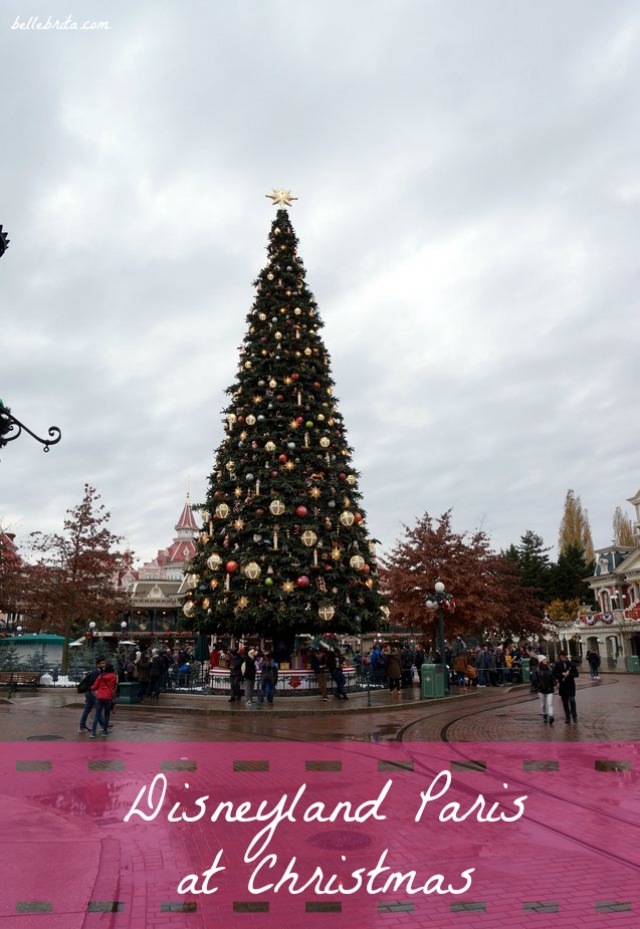 How does Disneyland Paris compare to other Disney parks?
I have not visited Disneyland in California or California Adventures since I was 15 years old, so I can't compare the Paris parks to the California parks. However, Dan and I spent a day in August at Magic Kingdom and EPCOT, and last year we spent a day each in those parks, plus a day in Hollywood Studios.
Also, I'm totally biased because I speak French, used to live in France, and think Paris is the greatest city in the world.
All that said, I prefer this Disneyland to Magic Kingdom, but Walt Disney Studios is a smaller less impressive version of Hollywood Studios.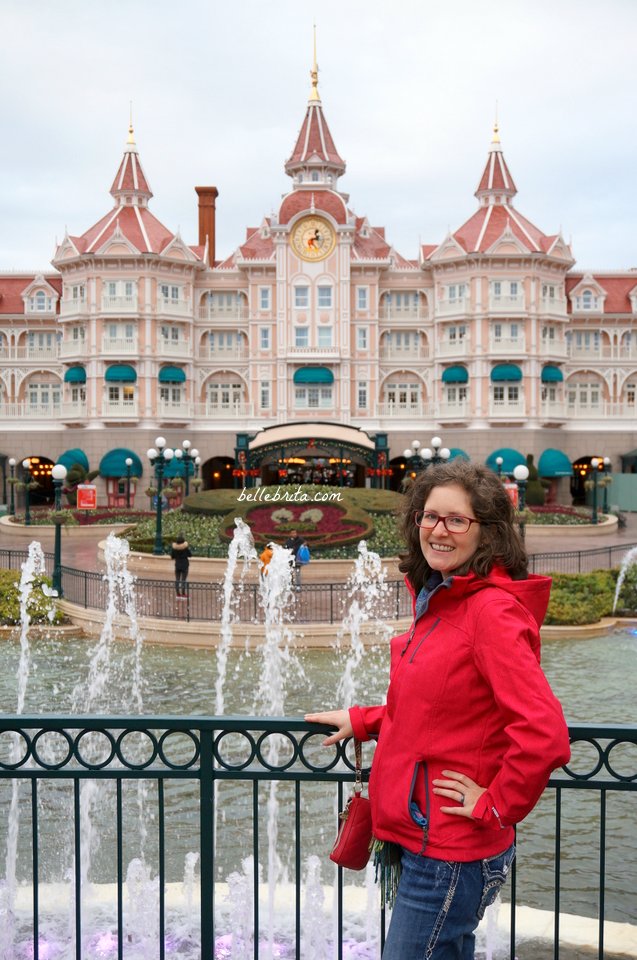 Walt Disney Studios Review
Walt Disney Studios is more a collection of rides than an immersive experience. As someone who loves the Disney immersion, I was disappointed by the details.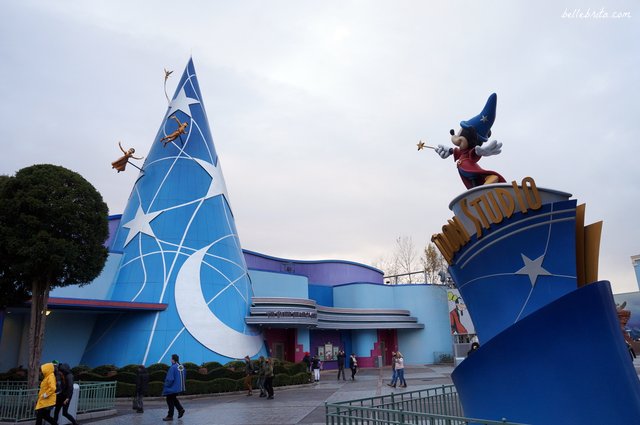 Dan and I just did a handful of rides in Walt Disney Studios:
Initially, Dan and I both wanted to try the well-reviewed Crush's Coaster. However, when we walked by the ride, we noticed the coaster spun around. Neither of us wanted to risk riding backwards in a roller coaster, since we both felt fairly sick the last time we did that.
Hands down, Ratatouille was the best ride at Walt Disney Studios. It's a 4D ride with a rat's eye view of Paris and a fancy French restaurant. The motion and 3D video was not too intense so neither Dan nor I felt sick afterward. While some of the action simultaneously affected multiple cars of people at a time, each car had its own movie screen for the 3D videos. Honestly, the entire ride was just beautifully designed, one of the best dark rides Disney has ever produced. You can read a more detailed review here and here.
Also, the Disney version of Paris completely charmed me. It felt just like being in real Paris, but somehow MORE. Like a romanticized fantastical version of Paris, one in which rats are friends and not rodents.
Disneyland Review
I could spend half a day walking around Disneyland, just admiring the buildings and small details, and still immensely enjoy myself without going on a single ride.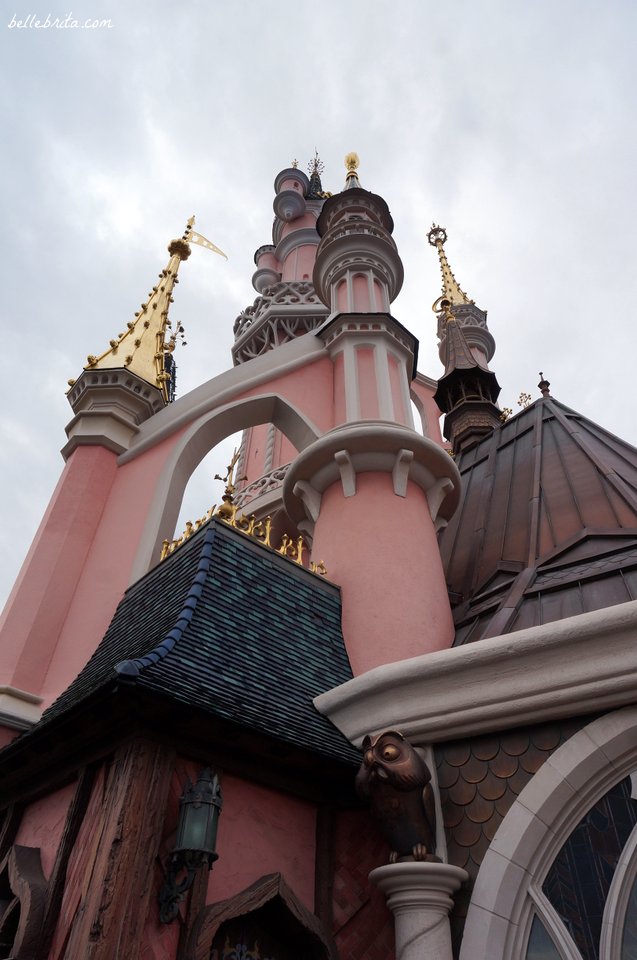 My favorite part of Paris's Disneyland is the castle. Unlike Fantasyland's Cinderella Castle, Paris has Sleeping Beauty Castle. It is the best castle for three reasons.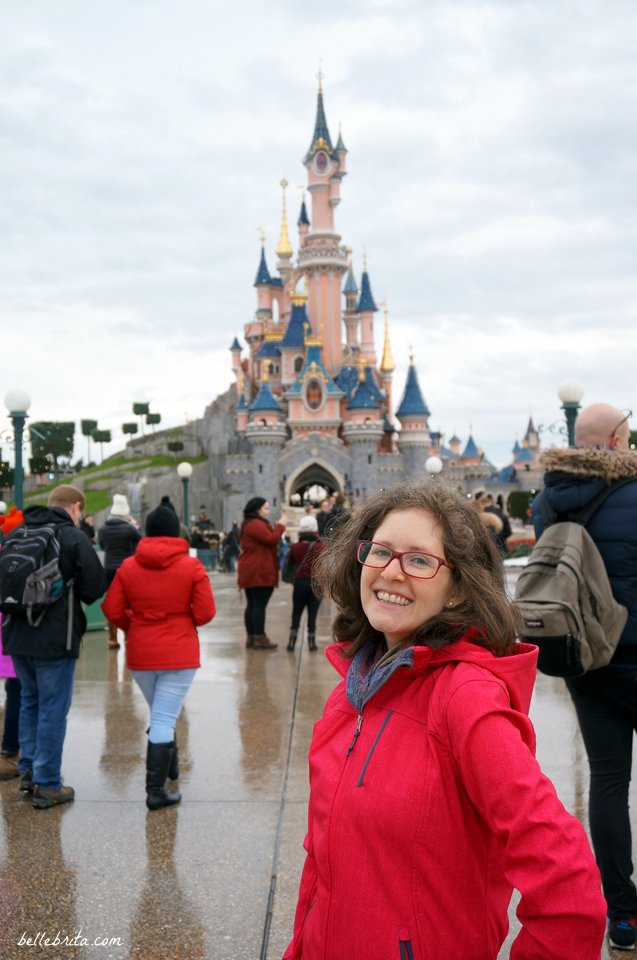 The castle is pink.
You can tour part of the castle and walk through an art gallery that tells the Sleeping Beauty Story.
If you're brave enough to walk down to the castle dungeons, you will find a dragon. A living, breathing, moving dragon.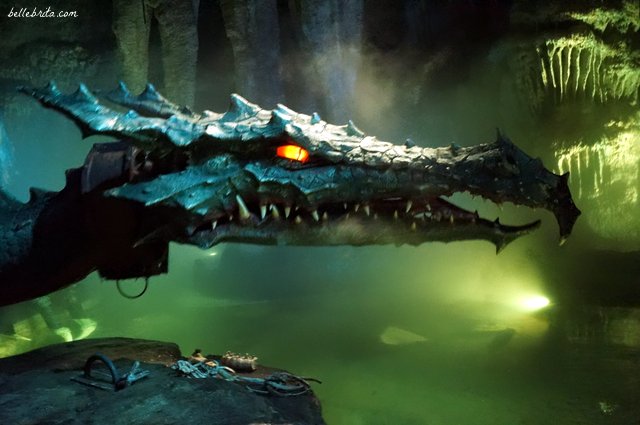 The basics of this Disneyland are similar to Magic Kingdom and what I remember of California's Disneyland. You enter Disneyland along Main Street. To the left is Frontierland and Adventureland. You walk through the castle to Fantasyland. To the right is Discoveryland.
Discoveryland
Discoveryland is the French take on Tomorrowland. The futuristic styling takes inspiration from Jules Verne, complete with Les Mystères du Nautilus, a cool walk-through of the submarine from 20,000 Leagues Under the Sea.
The longest wait we had in the entire park was for Autopia, but it was fun!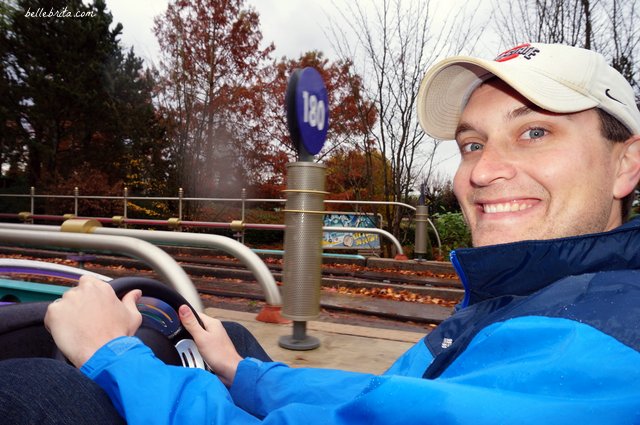 Adventureland
Adventureland features Indiana Jones and the Temple of Peril, one of the worst roller coasters I've ever ridden. Seriously, Dan and I felt like our entire bodies were bruised after riding this roller coaster.
Luckily Adventureland makes up for its atrocious roller coaster with its epic version of Pirates of the Caribbean. This is the only Pirates of the Adventure ride not updated with film characters. While I still like the new plot with Captain Jack Sparrow, I enjoy going on a ride very similar to the original overseen by Walt Disney himself.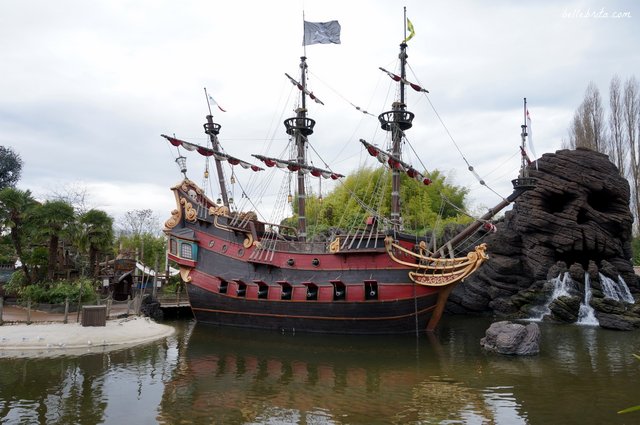 Adventureland also includes Le Passage Enchanté d'Aladdin, an awesome walk-through of scenes from Aladdin.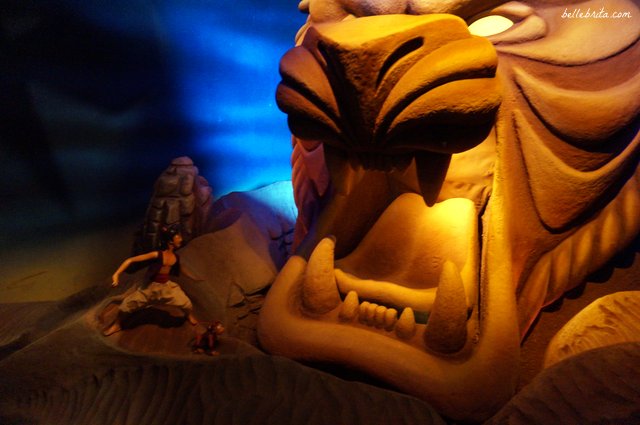 Frontierland
The French Frontierland is completely different from any other Frontierland, complete with an elaborate backstory. The two main attractions are Phantom Manor (a fresh take on Haunted Mansion) and Big Thunder Mountain.
Fantasyland
I always love Fantasyland the most, no matter which Disney park I visit. The Parisian one is just so magical!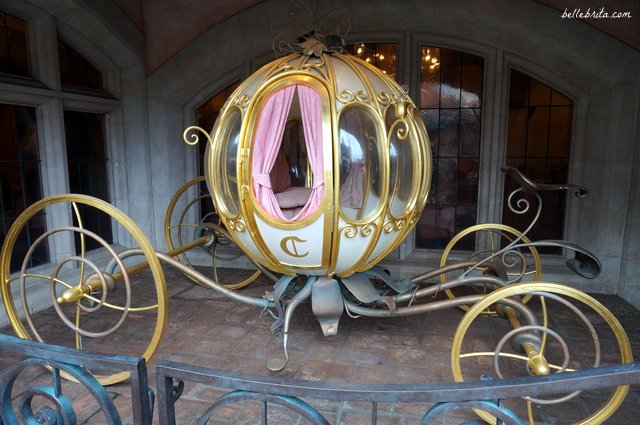 Dan and I did these attractions:
Blanche-Neige et les Sept Nains (Snow White and the Seven Dwarfs)
It's a Small World
Le Château de la Belle au Bois Dormant (Sleeping Beauty Castle)
La Tanière du Dragon (The Dragon's Lair)
Le Pays de Contes de Fées (Storybook Land Canal Boats)
Peter Pan's Flight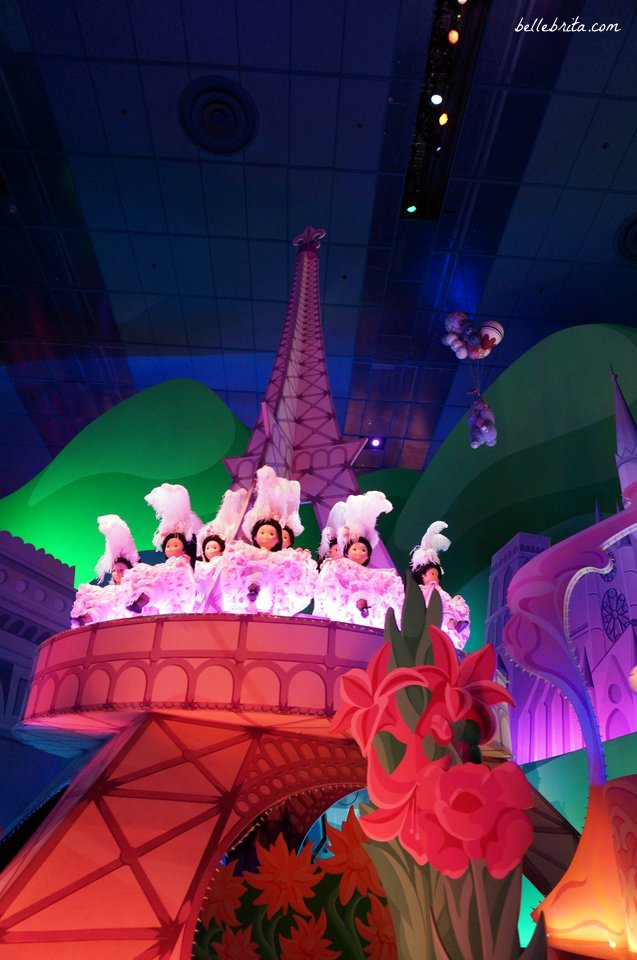 I loved doing the Snow White ride and introducing it to Dan. Magic Kingdom has replaced the original with a roller coaster. While we enjoyed the roller coaster, nothing beats the original dark rides, or as I call them, the storybook rides.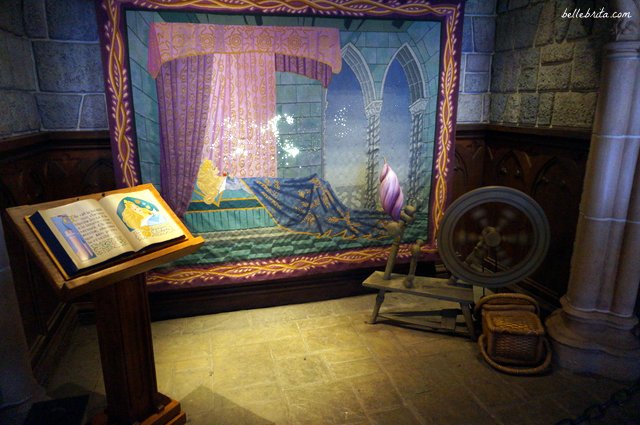 This Peter Pan ride was not nearly as smooth as its counterpart in Magic Kingdom, but I relished flying over the magical London a week before visiting the real London.
California's Disneyland has the original Storybook Land Canal Boats, but Disney World does not. I've only taken this ride once when I was 15, so I loved going on it again with Dan. Plus we were the only ones on our boat!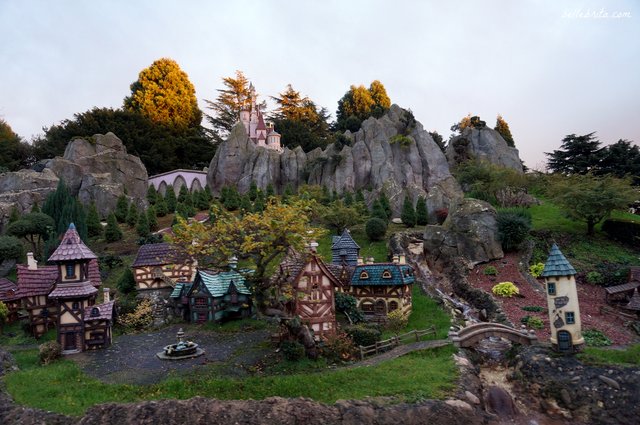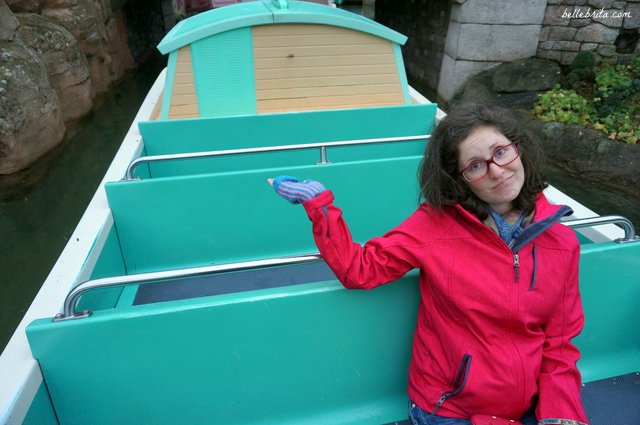 Should you visit Disneyland Paris during the off-peak season?
Visit Disneyland Paris during the off-peak season if you…
Want to see the Christmas decorations without the Christmas crowds
Wish for photos without many people in the background
Only have one day to spend in the parks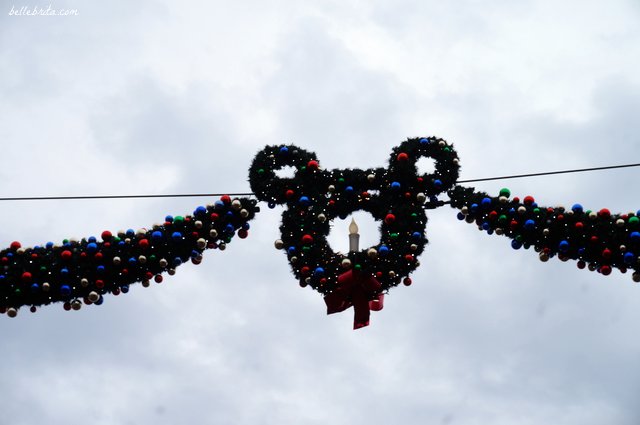 Visit Disneyland Paris during the peak season if you…
Don't mind crowds
Can spend a few days in the parks
Want to choose from all the rides
Want good weather
Dan and I spent a chilly, drizzly day in Disneyland Paris. That is not for everyone.
Also, Disneyland Paris is currently refurbishing many rides before the 25th anniversary next year. Thus Dan and I missed quite a few popular rides since they were closed. Rides close for maintenance or refurbishment more often during the off-peak season.
I've only visited Disneyland Paris in November, and I loved it both times.
Plus the sun came out just in time for a brilliant sunset!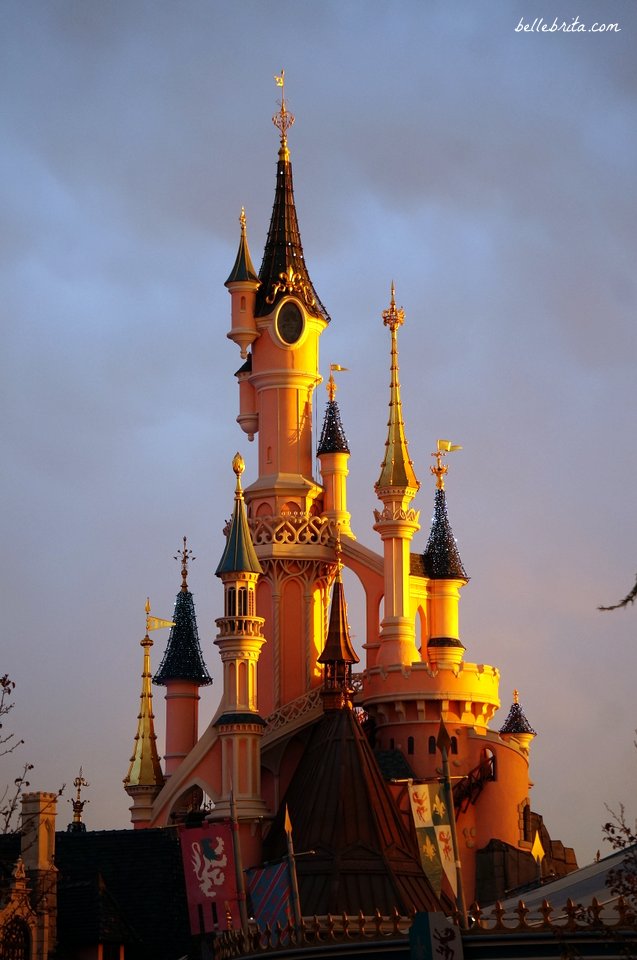 Which Disney park is your favorite?