Our God is an awesome God
He reigns from heaven above
With wisdom, power, and love
Our God is an awesome God
-Hillsong
Who else sang this song at church camp and youth group? It's a very simple song, with repetitive lyrics, perfect for inspiring a bunch of kids and teens to sing together. The lyrics also cover all the basics regarding the Christian God. God is sovereign, check. God is in heaven, check. God is wise, powerful, and loving, check check check.
I believe in an awesome God. This is the Ultimate Being I worship. My God is so much wiser, and more powerful, and more loving than I could possibly fathom. As a teeny tiny human, I can only begin to comprehend the greatness of God.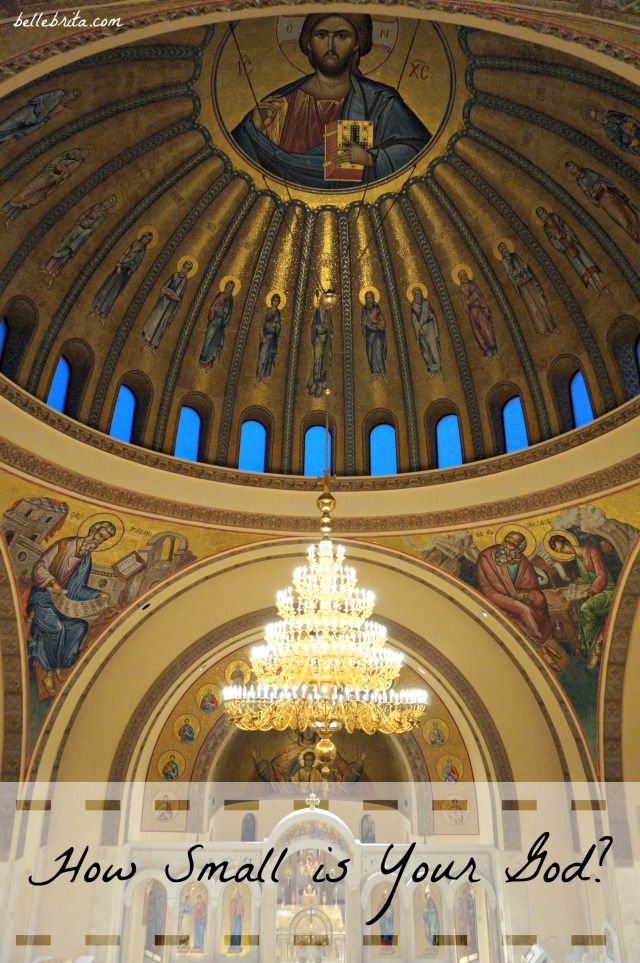 I don't claim to be the best of Christians. I do my best to learn from Christians who are wiser, more knowledgeable, and more educated than I am. I read the Bible. I read the works of biblical scholars. I ask God to fill me with the Holy Spirit and use me for the glory of Christ. I am a teeny tiny human, but I am the daughter of a great and glorious God. I do my best to honor my role as an image-bearer of God.
I am a sinner. I am fallible. I have sinned. I have erred. I will sin again, and I will err again. But I keep repenting, I keep praying for the strength and the wisdom to do better, and I keep trying to live up to the glory of God.
I don't always understand God's will. I don't understand why my mother had to die last summer. I don't understand why my twin brother is a survivor of brain cancer. I don't understand why I have Crohn's Disease.
But having questions and wanting to know more is not a lack of faith. I trust that God's plan is perfect and good even while I don't understand.
God doesn't make mistakes.
God created the ocean and the planets and a near-infinite number of animals and different climates. God created people of different races and different sizes who speak different languages, who have different interests and talents and priorities and experiences.
We live in a world full of diversity. I've seen so much in just my short time in God's creation, and yet I continue to be amazed at the richness and mystery of what God has done.
So why do many Christians reject the diversity of God's creation?
---
I am made in the image of God.
You are made in the image of God.
Just think about that for a moment.
How incredibly honored and humbled should we all feel that our Creator, a Being so much greater than we could ever imagine, chose us to be made in Her own image?
All of humankind are image-bearers of God.
How do I know this?
One of my favorite Bible verses is Genesis 1:27.
So God created humankind in his image, in the image of God YHWH created them; male and female YHWH created them.
I quoted from the New Revised Standard Version, but I changed the pronouns to the name God reveals in the Bible: "I am who I am."
The Bible opens by describing the beginning of creation. You can read all of Genesis 1 here, or with your own Bible. It's a beautiful chapter of poetic wonder. God created everything from nothing, but for humankind alone, God created us to be Her children, made in Her own image.
Yes, I use feminine pronouns for God.
I was still in elementary school when I first realized that God is so much greater than just a dude-shaped deity. God transcends our limited human understanding of basically everything. Why wouldn't God transcend our narrow ideas of gender?
Most people are accepting of my choice. Then again, I highly doubt that anyone in my hometown Associate Reformed Presbyterian Church hears me above the rest of the congregation.
I pray, "Our Mother, who art in Heaven, hallowed by Thy name."
I sing, "Glory be to the Mother, and to the Son, and to the Holy Ghost."
I state my beliefs, "I believe in God the Mother Almighty, Creator of heaven and earth, and in Jesus Christ Her only Son our Lord."
Side note: I highly recommend reading this feminist creed.
Masculine pronouns for God, or even gender-neutral pronouns, or plural pronouns, are all equally valid for God. The Trinity of God the Parent, the Son, and the Holy Spirit is hard to conceptualize. However, I think most Christians at least try to reconcile the idea of three separate beings who are also one.
My relationship with God is personal. We chat like life-long friends. I'm worshiping my Creator, by whom and for whom I was made. Feminine pronouns for God are comfortable for me.
Some Christians might believe in a small God, a God limited by gender. Fortunately I haven't come across these Christians in my personal life, although I've certainly read their words.
If Christians can accept a God unlimited by gender, why can't we accept the same qualities in God's children?
---
I love pink and sparkles and flowers.
I love watching baseball and debating politics and learning more HTML & CSS.
I love when my boobs look really good, but I also love wearing clothes that let me go bra-less.
I fart and I burp all the time, which is sometimes annoying, but always hilarious.
I enjoy getting manicures and pedicures (and so does my husband!).
I scored a 780 on the math section of the SATs. I scored a 4 on the BC Calculus exam (with a 4 sub-score on the AB portion).
I submit to my husband, and he submits to me. We lead our family together.
I am a cisgender woman. My gender matches my biological sex. But aside from being stuck with a period every month, neither my gender nor my sex define my life.
Either God created me in all my complexity, or She didn't.
I don't know God's plan for my entire life. Right now, She calls me to write. She calls me to advocate for women's rights and for Crohn's awareness. She calls me to share my faith. One day, God might call me to be a church leader. Should that call happen one day, not all churches will accept my call on the basis of my gender.
I don't believe in a God that small. I don't believe in a God who would create such an incredible universe, one of unlimited possibility, but who would also limit the potential of half of Her children. I don't believe that God would care more about "men being men" and "women being women" than our call to spread the Gospel.
Yes, there are many ways to share the Gospel, but man-made ideas of gender roles shouldn't dictate who gets to teach the Gospel in what way.
I believe that God has a plan for each and every one of us greater than our wildest dreams. I believe that God grants each of us spiritual gifts to use for Her glory. I believe that God calls each of us to serve Her in our own unique ways.
I believe in a God who can do all things through all of Her people, regardless of their gender identity.
I believe in an awesome God.
---
I know not all of my readers are Christian. To my non-Christian readers, if you are still here, thank you!
To my Christian readers, what are your thoughts on God, Her creation, and gender roles?