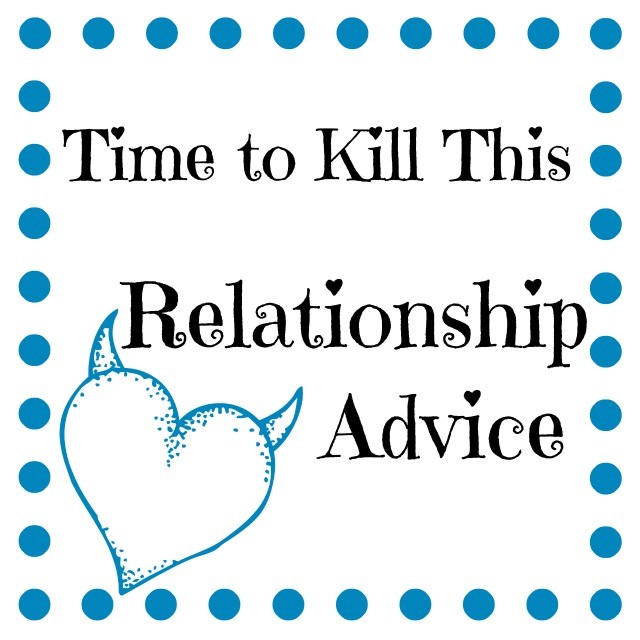 When I wrote about bad dating advice a few months ago, I had initially planned on sharing ALL the bad advice on heterosexual romantic entanglements. That is, not just dating, but relationships, sex, and marriage. Only after I started writing that post did I realize the sheer volume of bad advice I've received–or my friends have received–over the years. Thus my one post has turned into a series of posts, this being the third installment.
For my posts on dating, I limited the examples to meeting people to date and going on dates. While the term "dating" can also apply to exclusive relationships, I saved those particular tidbits for now.
I present to you all the bad relationship advice I'm tired of hearing.
Bad Relationship Advice That Needs to Die
Long-distance relationships never work out.
All kinds of relationships don't work out. Most high school sweethearts don't stay together forever–but there are exceptions. Relationships between people with incompatible goals don't work out. And yes, many long-distance relationships don't work out either.
But if a long-distance relationship fails, the distance is not the sole reason why. Rather, the distance exasperates other problems in the relationship.
If he's not trying to have sex with you, he's not that into you.
Variation: if he's not getting sex from you, he's getting it elsewhere.
I realize that it is the social norm to have sex before marriage. I also acknowledge that the average man has a higher libido than the average woman. However, there are still people waiting until marriage to have sex, and there are men with low sex drives.
Women should settle.
There's a difference between demanding perfection from a man just to grant him a first date and settling forever for the first man who expresses an interest in you. Unfortunately, the former advice tempts young, single women, and the latter advice is doled out to women in unsatisfactory relationships.
Only you as an individual can make a judgment call on what is a reasonable compromise and what is settling for less than you deserve. Just don't buy the hype that marriage and children are more important than happiness.
Make him sandwiches every day if you want him to propose.
Okay, so maybe I'm making fun of the woman who started her blog with a ridiculous concept and an obvious desire for a book/movie deal. But I can't talk about bad relationship advice without pointing out all the "Make me a sandwich" jokes and the insistence that women take on the majority of the cooking in a relationship.
There's nothing wrong with one partner handling most of the cooking, especially if that's agreed upon by both parties. But dudes, y'all can make your own damn sandwiches.
Before Dan lost his job, we split the cooking about 50-50. When he lost his job in October, he took over ALL the cooking. Once we both settle into Georgia, we'll probably return to dividing up the cooking.
---
I'm not sure if you've detected a trend or not, but the worst advice tends to be advice that makes vast generalizations about people…
What relationship advice are you tired of hearing? Let me know in the comments!