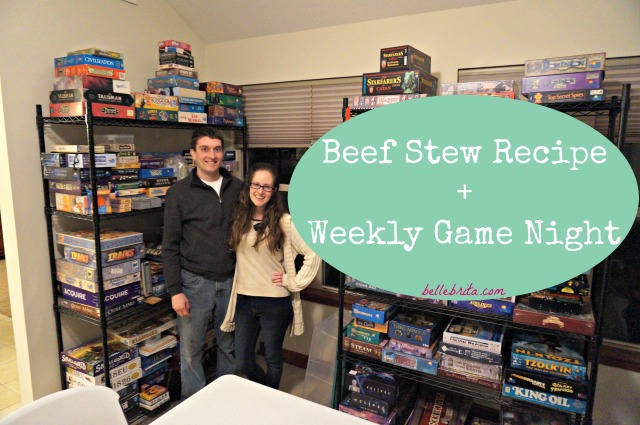 Ever since I moved to Findlay almost a year ago, the highlight of my week has always been Game Night. While Dan and I celebrated Valentine's Day this year by playing board games with our friends, Saturday Game Days are unusual. Usually our friend Chris hosts a potluck dinner on a weeknight, and we all take turns providing the main dish.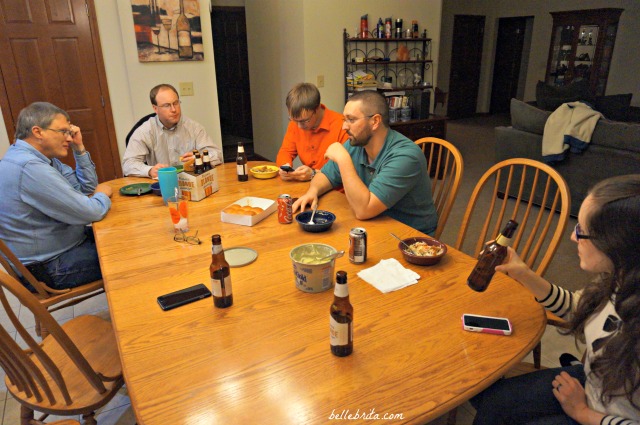 For Dan's last Game Night, I volunteered to cook dinner. I've been trying to use our Crock-Pot more often, which is perfect for group dinners. Beef stew is one of my favorite winter dishes, and I finally made it myself!
This beef stew recipe is how I made it the first time, which feeds 6-8. I tweaked it for Game Night to serve 10-12, but it wasn't quite as good.
Easy Slow Cooker Beef Stew Recipe
Ingredients:
2 pounds beef stew meat, cut into 1-inch cubes
1 package baby carrots
5-6 Yukon Gold potatoes, cut into chunks
1 clove garlic, minced
1 packet beef stew seasoning
Salt, pepper, paprika, and Worcestershire sauce to taste
1 can beef broth
Instructions:
Place the beef, carrots, and potatoes in the Crock-Pot. Add all the seasonings, plus the beef broth. If you like more broth in your stew, add in the water amount recommended on the beef stew seasoning packet. I added a cup of water.
Cover the Crock-Pot and cook on low for 10 hours. If your beef is frozen, like mine was, cook on high for 4 hours and then on low for 6 hours.
Adapted from this beef stew recipe.
Dinner was so good that I forgot to take pictures of the food itself. I managed to Instagram it in the morning, and Dan took some pictures of the mostly-empty Crock-Pots. When I increased the beef stew recipe to feed more, I had to use two Crock-Pots.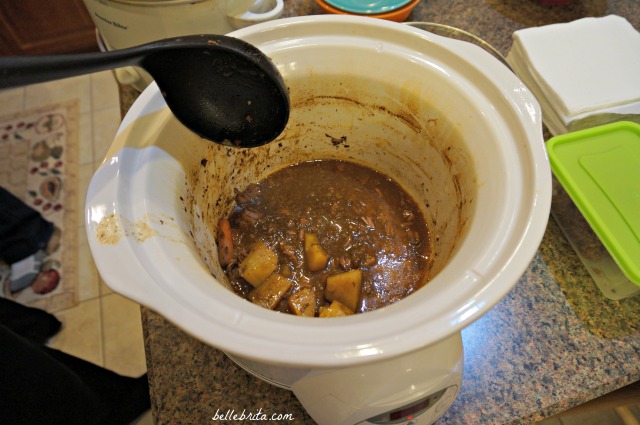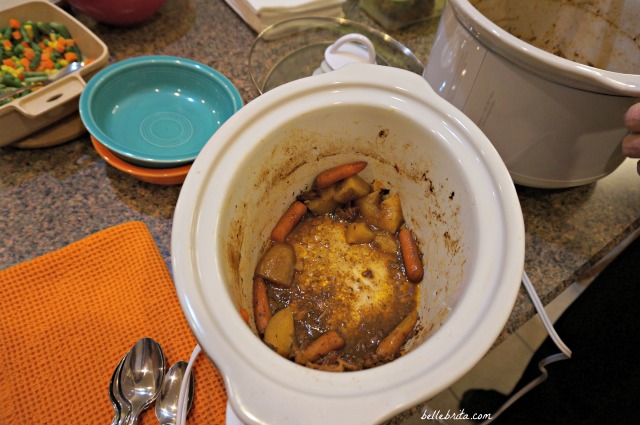 Tonight is my last Game Night. While I'll technically still be in town next Thursday night, I plan either to pack or to go to bed early in anticipation of our big move that weekend!
I am so grateful to Chris and to everyone else for welcoming me at Game Night almost a year ago, when I first moved to Findlay. There is much I will miss about Ohio, but the amazing people here are truly the best part of the state.