Post contains Amazon Affiliate links.
Summers in Ohio are so much fun that they almost make me forget about how cold and miserable I get during the winter.
Almost.
So far this summer:
Now I can add "Pigged out on delicious barbecue" to our list of summer adventures in Ohio!
This past Saturday, Dan and I joined his parents, Paul and Mary Kay, and his oldest brother, Nick, for the annual Rib-Off on Broadway and Car Tunes on Main. Both events raise money for the community.
While ribs were the highlight of the event, with the vendors competing for both the "Judges' Choice Award" and the "People's Choice Award," my stomach was set on something else: pulled pork barbecue. And with Dan's advice, I knew whose pulled pork I wanted to try. When Dan and I picked a caterer for our lunch wedding reception in Findlay back on April 26th, Dan's first choice was already booked that day. They were kind enough to recommend the caterer we ended up using, who we loved. But at the Rib-Off, I finally had a chance to try the famous Miller's Meats BBQ & Catering, a Findlay favorite, the kind caterer who couldn't do our reception.
I was the first customer to order a sandwich, and they seemed pretty excited about it. One woman at the booth kept urging the man who was making my sandwich to put more pulled pork on it. Who was I to argue? For only $5, I received possibly the biggest pulled pork sandwich I've ever had, on a locally-baked roll, with a side of mouthwatering baked beans.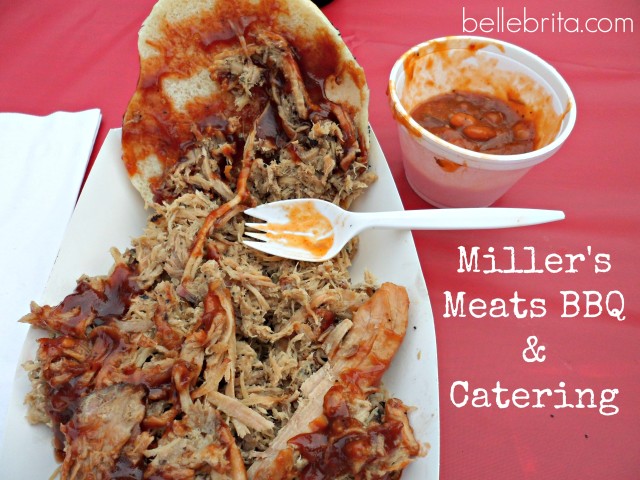 Yeah, I obviously couldn't eat all of that. So Dan ate some. Then Paul took a little. Dan ate a bit more. Mary Kay had some. I'm sure Nick would have joined in if he hadn't ordered the same delicious sandwich that I had. I skipped out on the ribs, but the four of them tried ribs from all the different vendors.
After completely stuffing ourselves, Dan and I split up from our family so that I could do something very important. Life-changing, really. A task that I'm embarrassed to admit I didn't do immediately in February when I first moved to Findlay.
I signed up for a library card.
And promptly checked out a copy of Bewitching by Alex Flinn. Which I finished Sunday.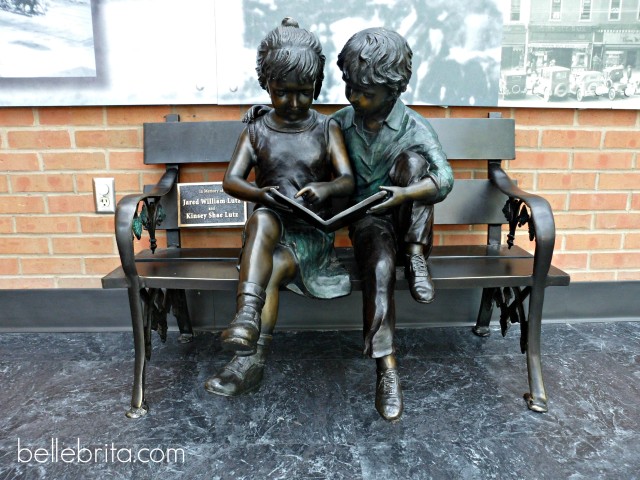 After our trip to the Findlay local library, Dan and I meandered over to Main Street to check out all of the cars. I nodded and smiled and said "Mhmm" a lot as Dan explained car stuff to me.
Car Tunes on Main is apparently a big deal. It's been in Findlay for over 35 years now. I had no idea it was such a big event! Cars were parked on both sides of Main Street, for about four blocks, plus on a few of the side streets. Dan pointed out that many of the cars weren't that special, but we still saw some cool ones. Lots of cute little convertibles, for example. Some old police cars. A few really old trucks. While cars aren't really my thing, and I can't honestly say I understand everything Dan says about them, I enjoy seeing him so excited. It's fun walking hand-in-hand down Main Street, listening to my husband talk.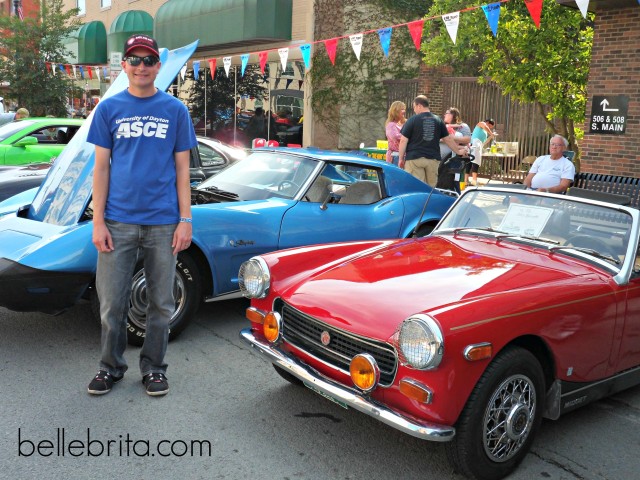 The weather on Saturday was a bit unpredictable, so I picked out an outfit that would be comfortable if the temperatures stayed cool in the 60s or if they warmed up to the 80s.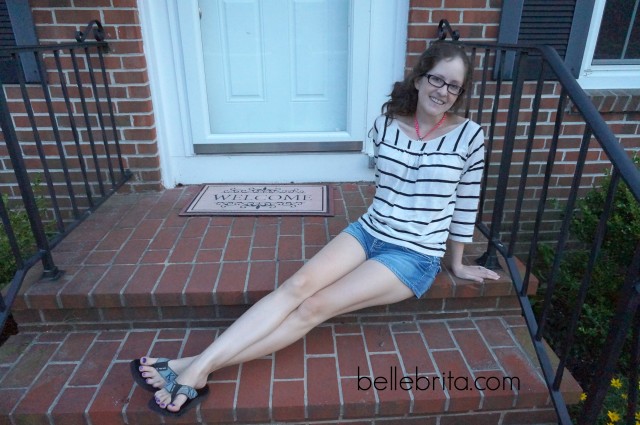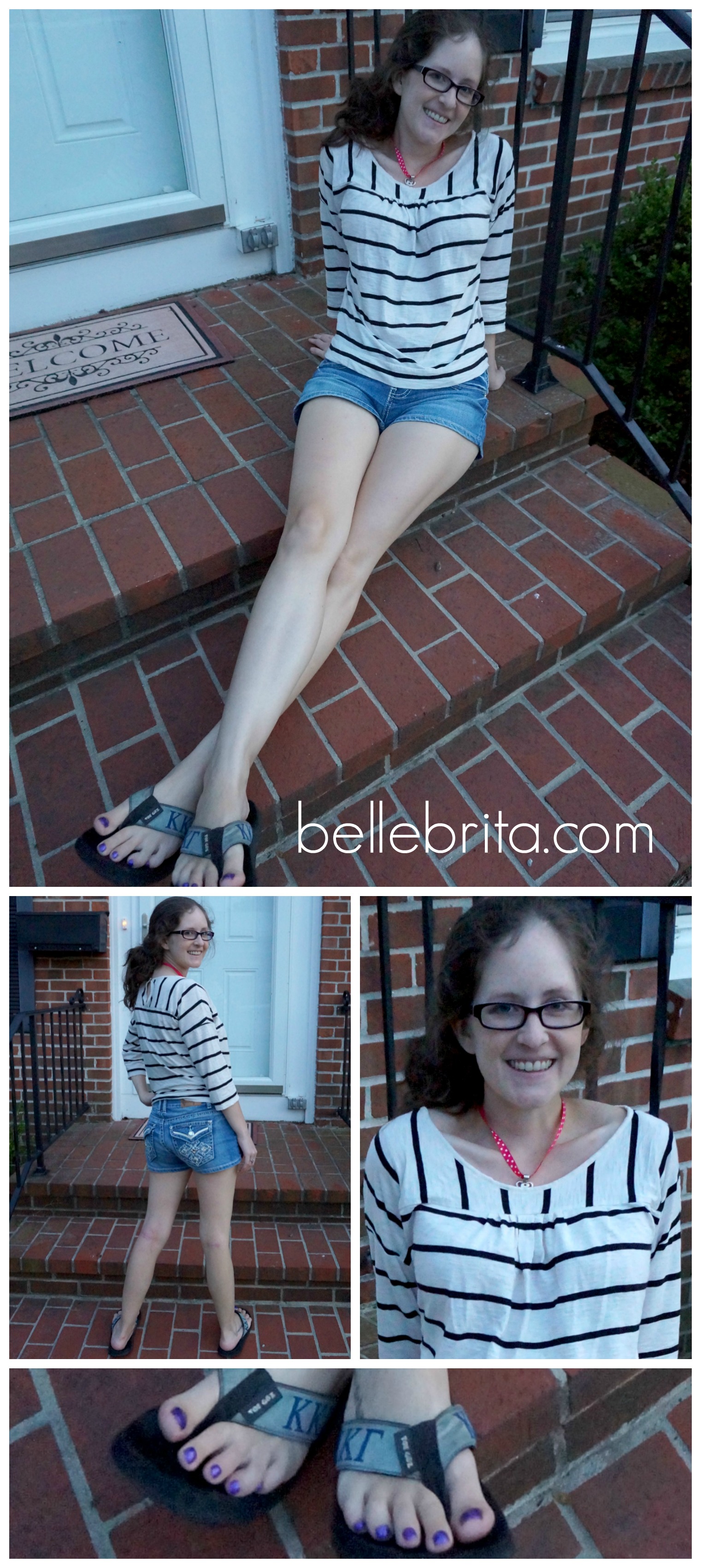 What have you done this summer?