June was a busy month for Dan and me. We celebrated my birthday weekend in style, and I saw George Takei at Columbus Pride. To finish a pretty awesome albeit jam-packed month, Dan and I attended the Libertarian Party National Convention in Columbus!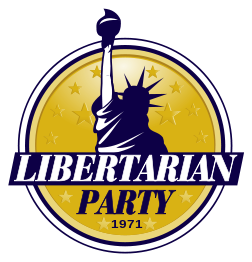 Attending any political national convention is a pricey choice, so we opted to attend just the main events Saturday night: the cocktail reception and the closing banquet. We showed up early to poke around and see what the vendors were selling. Before we could check out the booths, however, we had to register and get our name tags. We ended up meeting Gregg Norris, who Dan and I had both recently voted for in our primary election several months ago. So we talked to him for awhile about the political problems in Ohio, and we all exchanged contact information so Dan and I can volunteer with his campaign for the Ohio House of Representatives. It was pretty exciting to meet our local libertarian candidate!
The vendors were not as exciting as hoped. This was probably good for our wallets, since June was an expensive month. I did, however, LOVE their pro-choice bumper stickers!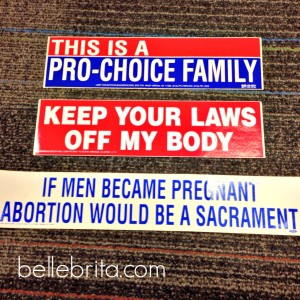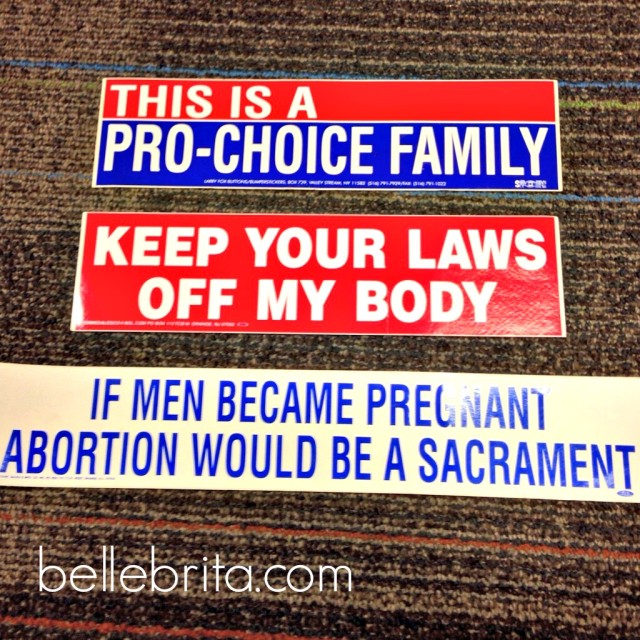 At the cocktail reception, we employed the very effective mingling plan of letting people come to us. I wasn't feeling well at that point, so Dan grabbed us sodas from the drink machine. (When my stomach hurts is the only time I drink non-diet, clear sodas). We found a table that seated four and sat down. A libertarian from South Carolina joined us for several minutes! It was nice to talk to someone living in my home state. Then some of the Colorado libertarian delegates joined us. We had so much fun talking with them that we ended up sitting together for dinner during the banquet.
I must say, I felt very encouraged speaking to other libertarians. Some libertarians online are very hostile to women, to the point that I've questioned my affiliation with the party. But speaking with these Colorado libertarians, especially Nathan Grabau (only 18 and already a delegate!), I felt like maybe the libertarians who are actually involved with the party–and not just interested in legalized marijuana–care deeply about women's issues. Women are people too, and liberty is only a worthwhile cause if it applies to ALL people, not just white men. Also one of the speakers awkwardly pointed out the lack of the diversity in the room… Our table was five white men and two white women, which seemed fairly representative of the room (grateful to Amy Lunde-Provines that I wasn't alone!).
At least Kmele Foster, co-host of "The Independents" on FOX Business Network, headlined the banquet as the main speaker. He laid down some hard truth bombs, like reminding us to be consistent in our message instead of tailoring the message to our audience.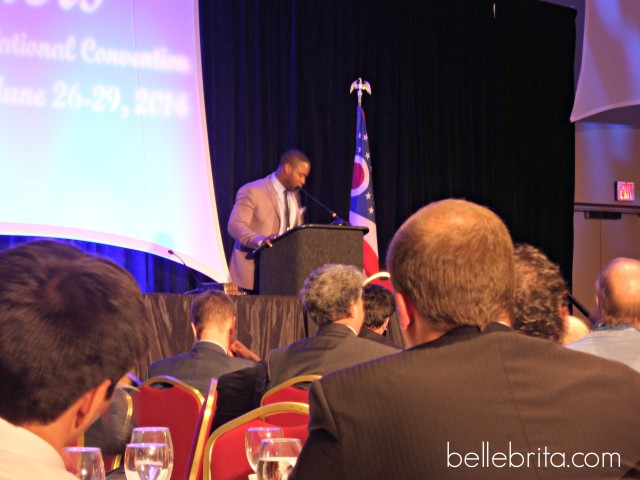 At the end of the evening, I talked Nathan into taking a few pictures of Dan and me. We almost never dress up, so I try and get photos when we do! Unfortunately for me, I had forgotten that wearing foundation with SPF causes extra-pale pictures. Alas.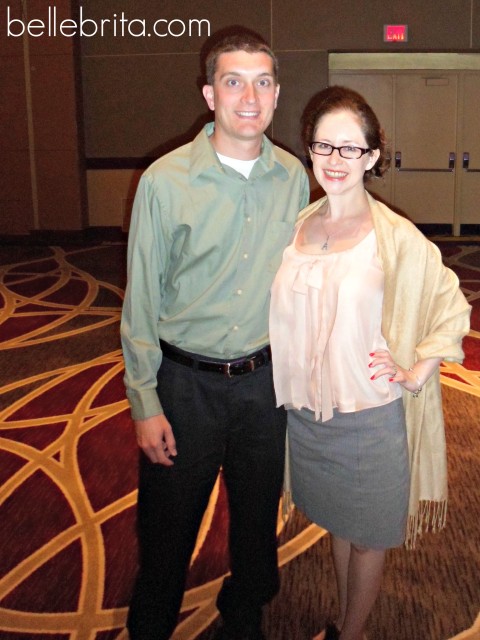 Dan and I ended the evening on a high note when we had the chance to meet Governor Gary Johnson and Judge Jim Gray, the 2012 libertarian candidates for president and vice-president. It was such an honor to meet them both, and when I said so to Governor Gary Johnson, he insisted the true honor was meeting Dan and me! I'm pretty sure he has to say things like that, and I even laughingly said so, but he continued to insist the honor was all his. Who am I to argue with Governor Gary Johnson?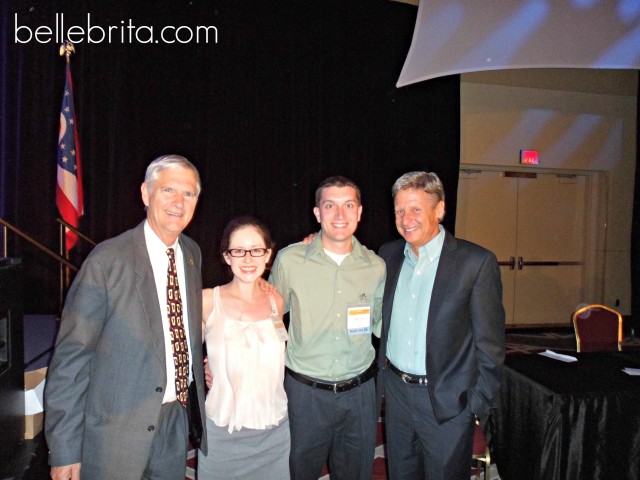 I hope to see a smaller government in my lifetime. A government that trusts people with their own money, one that stops incarcerating people for victimless crimes, one that doesn't interfere in personal health choices. That will only happen if we vote for true libertarian candidates.