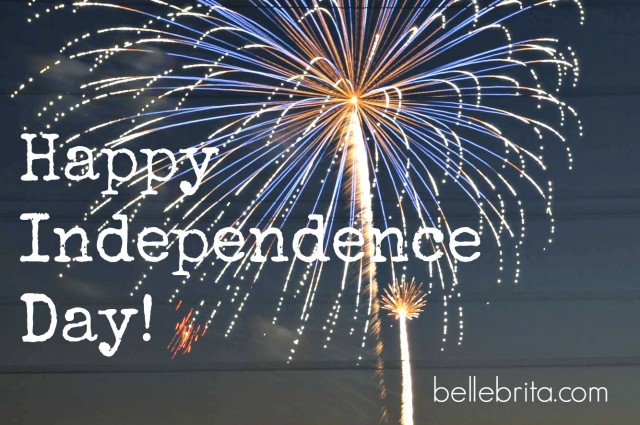 In Findlay, Ohio, my newly-adopted residence, fireworks and cookouts take place the night of July 3rd, instead of on the 4th of July. Dan and I attended a party hosted by our friends Dave and Megan, whose backyard is perfectly situated to see the city fireworks show. It was a great night hanging out with mostly Marathon employees (Megan and I basically cling to each other as the primary non-Marathon women), eating delicious grilled food and potluck dishes (shoutout to the Buffalo chicken dip!), wearing ridiculous quantities of red, white, and blue (including host baby Jace), playing with sparklers, and watching the show.
4th of July Highlights in Pictures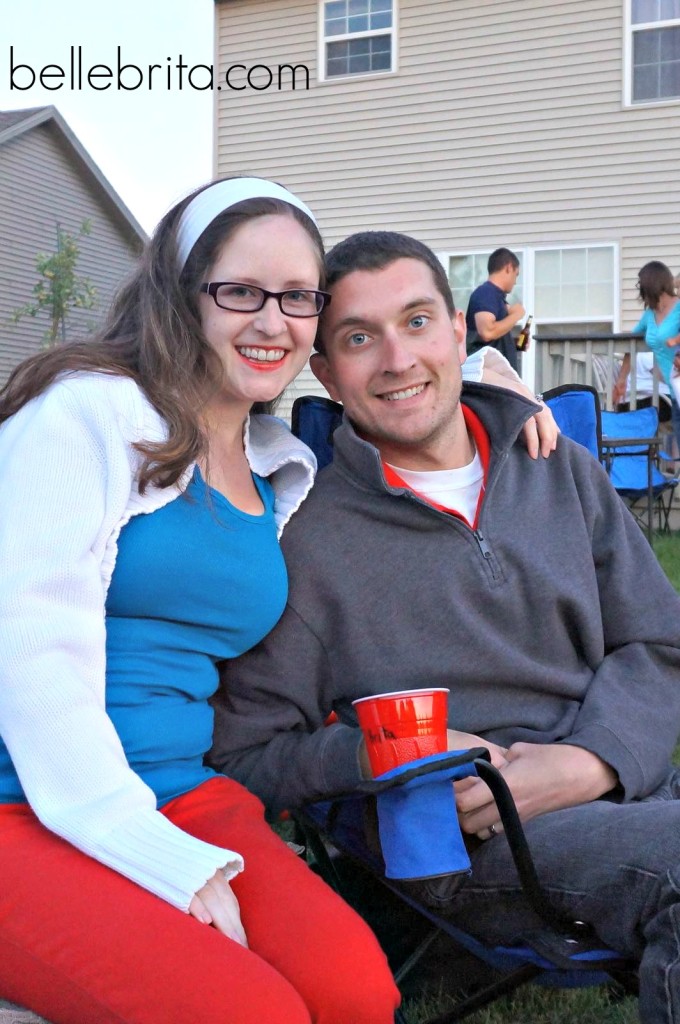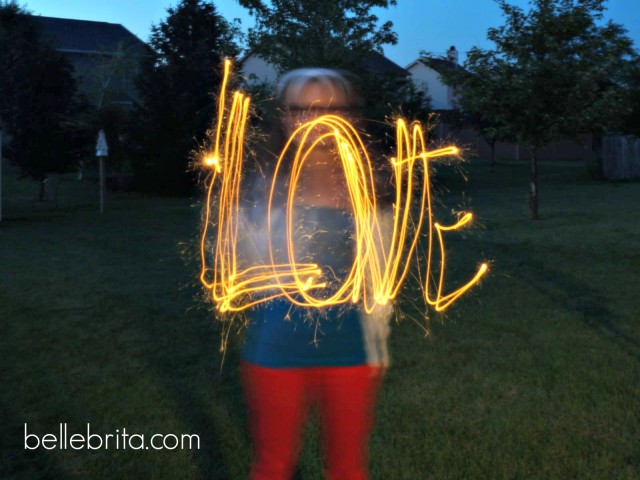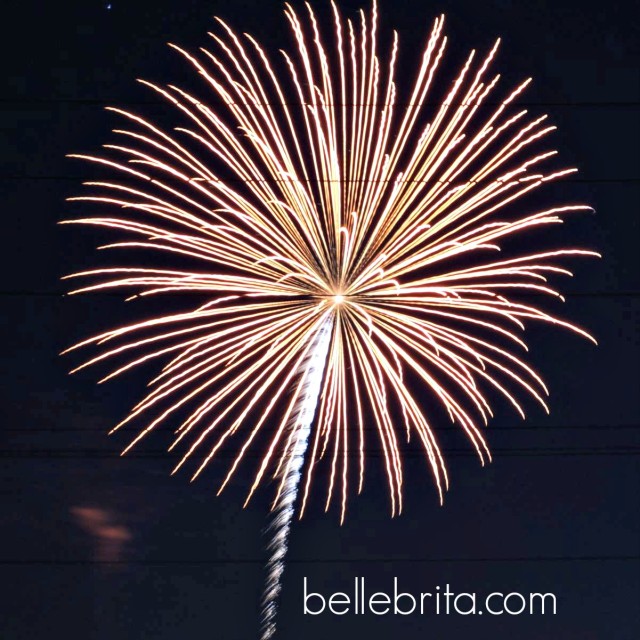 4th of July White Wine Sangria
Our contribution to the evening was a white wine sangria with blueberries and raspberries. Dan cleverly dubbed it "Uncle Samgria."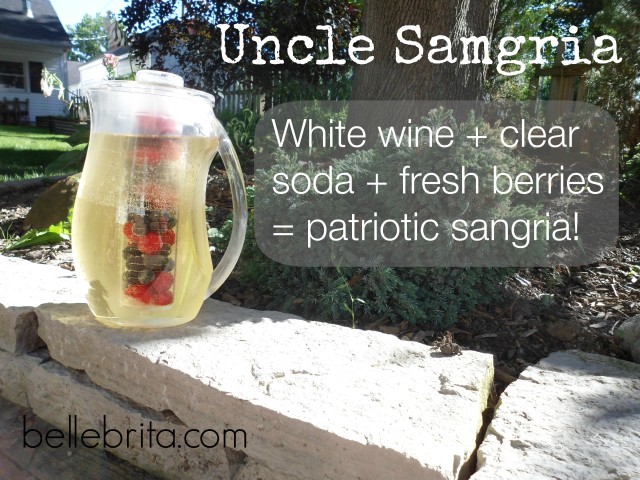 Ingredients:
one bottle of Chardonnay
one bottle of sweet, fruity wine (we used a strawberry wine)
two cans of Sprite Zero
blueberries
raspberries
Directions:
At least two hours in advance of the event, combine the two bottles of white wine in a pitcher. Add your desired amount of fruit. I prepared our sangria six hours before the party, and I used a fruit infusion pitcher to create a striped effect with the blueberries and raspberries. Let the sangria chill in the fridge. Right before serving, add the two cold cans of Sprite Zero. Pour yourself a tall glass and enjoy!
White wine sangria is very easy to make, with a million variations. Aside from the blueberries and raspberries, which I chose specifically to celebrate the 4th of July, we used wine and soda we had on hand. You can try other combinations of white wine and different clear sodas, while still maintaining the patriotic look of Uncle Samgria.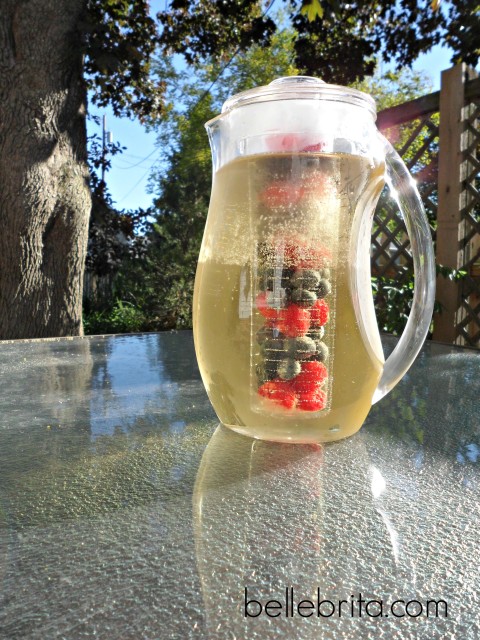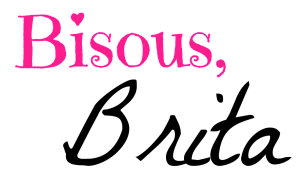 Linked up with Keeping It Simple.