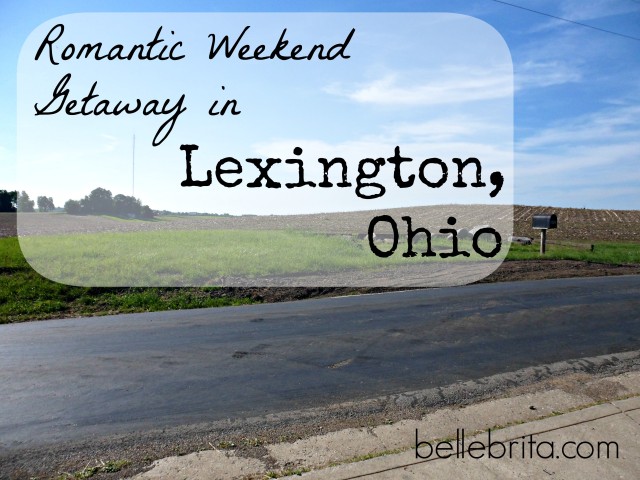 Dan planned the most romantic weekend getaway for my birthday back in June. Two nights at a cozy bed and breakfast in Lexington, Ohio, a spa day for me, dinner out at the restaurant of my choice, and enough sparkling wine to drink all weekend long.
SO thoughtful!
SO romantic!
And while I enjoyed my pampering and relaxation, Dan could spend the weekend with his red Miata at the Mid-Ohio track, taking driving lessons offered by the National Auto Sport Association (NASA).
Yes, I agreed to spend MY birthday weekend with my husband at the track. Best wife ever? Pretty much.
Even if my husband's motives in planning a romantic weekend getaway in Lexington, Ohio were a little on the selfish side, I did really enjoy my birthday weekend.
And because we're totally adults, our stuffed animals Moose and Gabby came with us.
Thistle Hill Inn Bed and Breakfast
We stayed in the pink suite at the Thistle Hill Inn Bed and Breakfast. Located only a half mile away from the Mid-Ohio Raceway, and surrounded by beautiful green farmland, this cute little b&b was just right for our romantic weekend getaway. The b&b features a huge deck perfect for eating lunch or enjoying a drink at the end of the evening.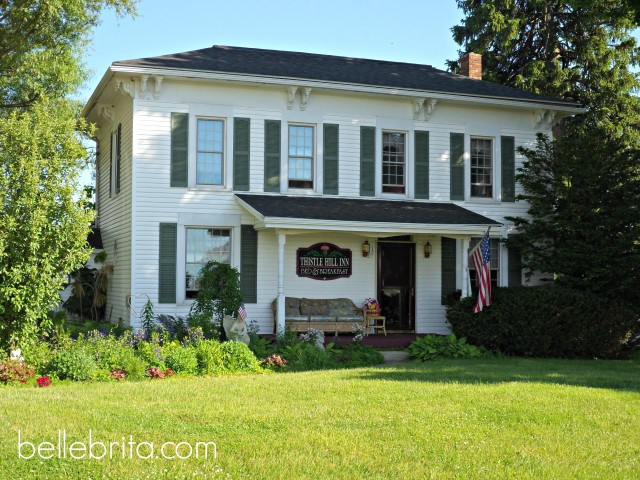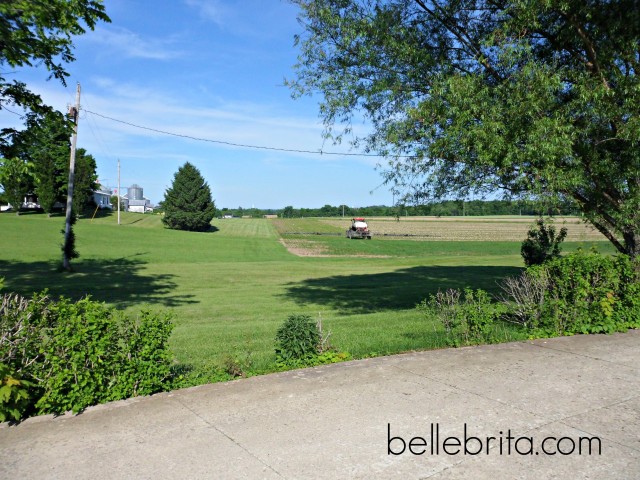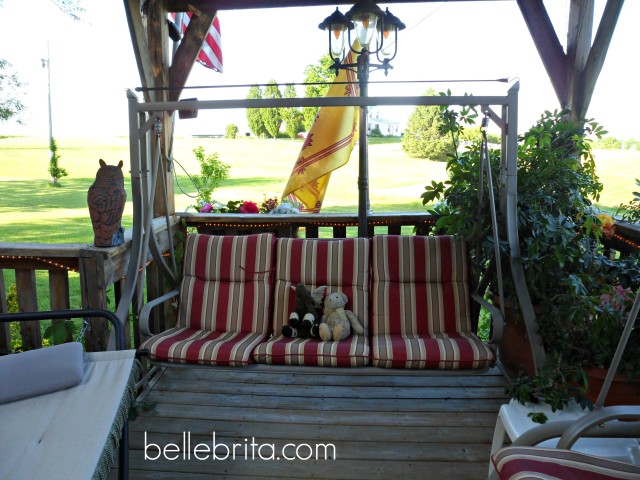 The decor of our room, and honestly the whole inn and gardens, was definitely on the kitschy side. But our room was cozy, just what we needed for my birthday weekend! We splurged on the pink suite for our trip, which features a king-size bed and private bathroom.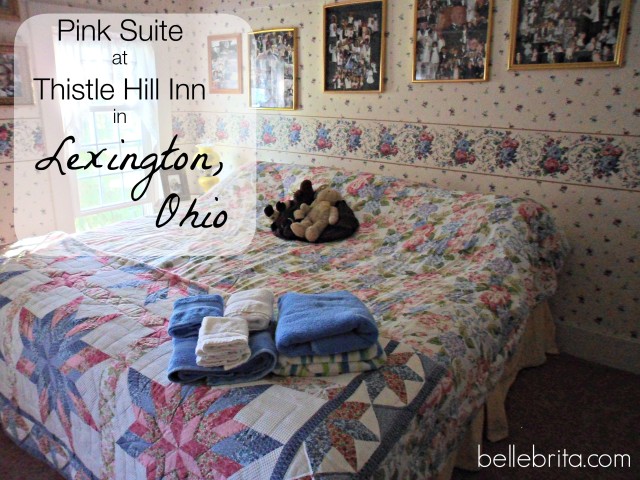 Except "private bathroom" actually means toilet/sink/shower/tub in the bedroom, only partly partitioned off. While I can't completely hide my bodily functions from my husband, I draw the line at letting him see me sit on the toilet. I also have zero interest in watching him pee or do other bathroom "duties." With no door to our private bathroom, we made a few compromises. Since we were the only guests that weekend, sometimes one of us would use the hall bathroom. Or if necessary, one person would carefully sit on the side of the bed with zero bathroom visibility. These are the sacrifices we make to keep the magic alive in our marriage.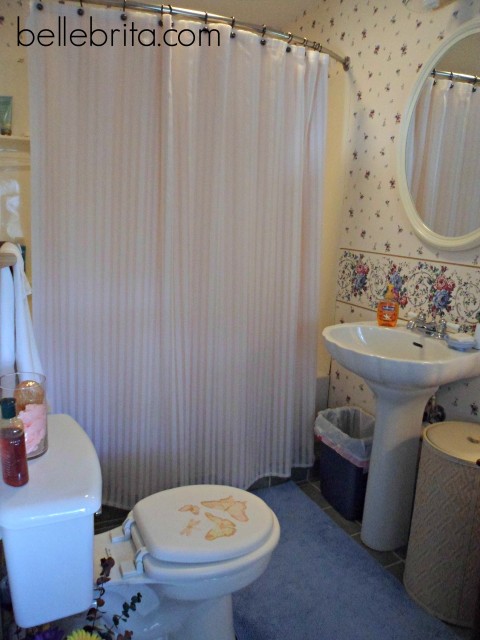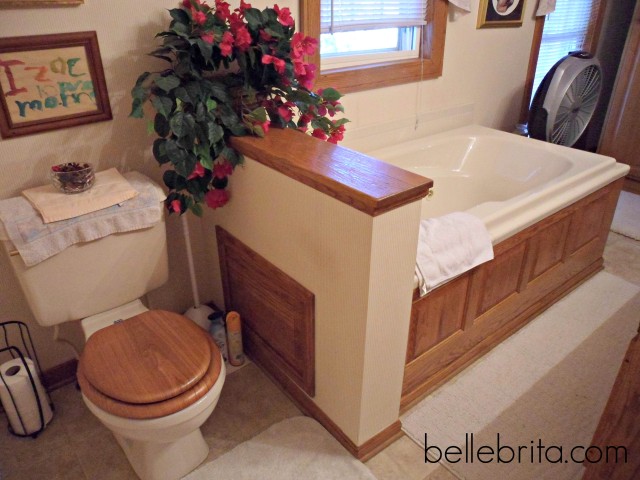 Breakfast is served each morning at a time prearranged between the guests and the owner. Saturday morning, Dan ate very early because he had to be at the track at a certain time. Sunday morning, we had time to eat together. While the deck is a possibility for breakfast, we chose to eat at the dining room table.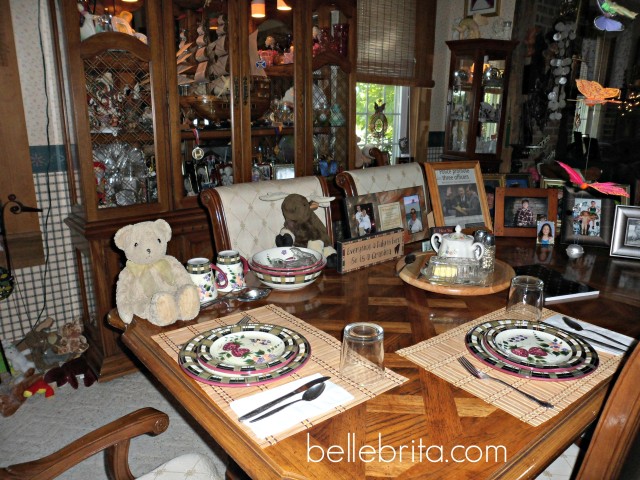 Dan and I really enjoyed our weekend stay at the Thistle Hill Inn Bed & Breakfast. "Resident Innkeeper" Cris greeted us upon our arrival Friday night. After she showed us to our room and gave us a quick tour, we joined her on the deck. Talking to Cris was very easy, and she honestly made us feel "at home" all weekend long. She was totally cool with our request to use the jacuzzi tub in the hall bathroom, and she even quickly scrubbed down the tub for us before pulling out the bubble bath and bath salts for us to use.
While we were expecting breakfast as part of the deal, Cris surprised us by basically opening up her whole kitchen to us. We had packed snacks for the weekend, so we didn't take her up on her offer, but she let us know where all her soda and snacks were located in case we got hungry. Plus we were welcome to use any dishes as needed, which was great for making our sandwiches at lunchtime. Out of necessity, Dan and I had a small breakfast Saturday morning, but Cris offered to cook us anything we wanted Sunday morning. She made amazing, rich, delicious French toast for us both. Mine was a fresh peach version. I was in hot breakfast heaven!
Cris also helped us with the rest of our primary weekend plans. She gave me driving directions to the spa and salon where I had a massage, manicure, and pedicure scheduled Saturday morning. She also told us about a cute wine bar nearby, where we ended up having dinner Saturday night. So if you're looking for a romantic weekend getaway in Lexington, Ohio, think about staying at the Thistle Hill Inn. Or more likely, if you're looking to convince your significant other that spending the weekend at the Mid-Ohio track is TOTALLY romantic, consider renting a room at this charming b&b.
Allure Studios: Full Service Salon & Day Spa
To maximize the romance and relaxation in a romantic weekend getaway in Lexington, Ohio, schedule your spa appointment more than two days in advance. Going to the spa was a last-minute idea, so I didn't call Allure Studios until Thursday night. While they didn't have any available facial appointments, I was able to schedule a massage followed by a spa pedicure and spa manicure. While Allure Studios isn't technically in Lexington, it is located in nearby Mansfield. The drive is very easy from the Thistle Hill Inn, but low speed limits resulted in a short distance taking about 20 minutes. Also, be forewarned that I couldn't get 4LTE or 3G on my iPhone 5, so I was very glad that I looked up directions and discussed the route first with Cris.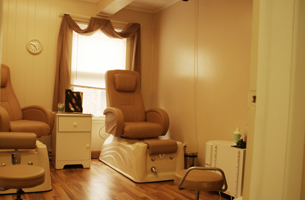 My massage, spa pedicure, and spa manicure were all heavenly. I cannot describe how relaxed I felt when my appointments were all done. And for the record, exactly one month later, my pedicure is still going strong. My manicure lasted a week without chipping, which is about the best one can expect. Pro tip: If you bring your own nail polish with you, you can touch up chips and prolong the length of your manicure. I always take a bottle with me to the salon, even though sometimes I choose to use one of their colors instead.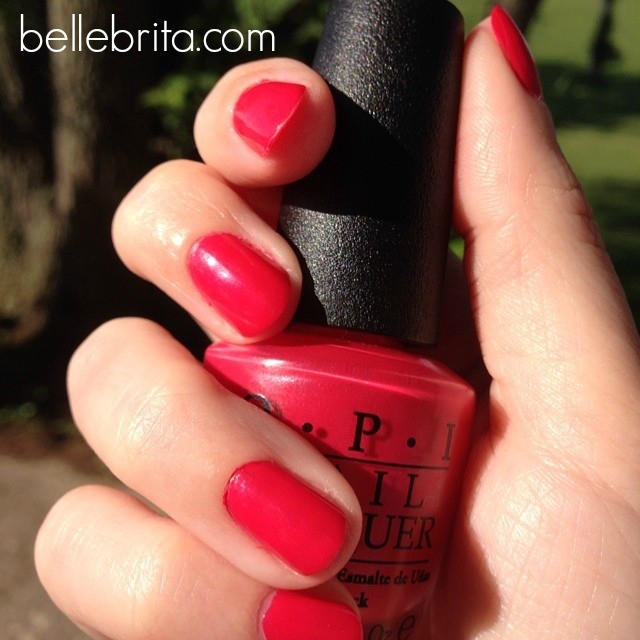 This color is called "A Definite Moust Have," from OPI's Couture de Minnie Mouse collection. It's very flattering on both my fingers and my toes!
The Happy Grape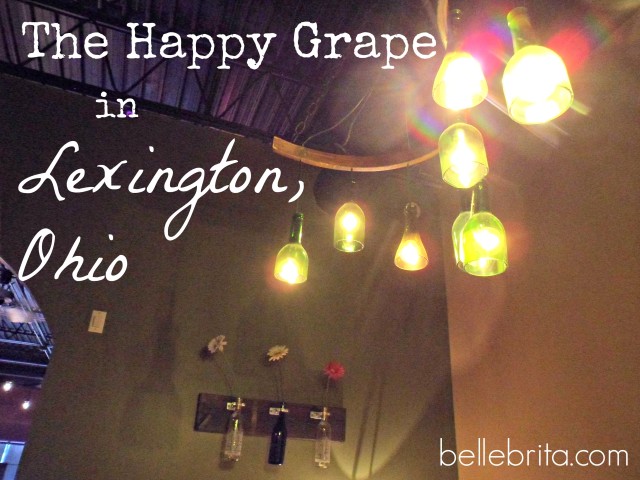 Based on the number of wine-themed wedding presents Dan and I received, apparently my love of good wine (and cheap wine–I don't discriminate!) has not gone unnoticed among my friends and family. So when our friendly innkeeper Cris mentioned a great local wine bar, I knew exactly where Dan and I should go for my celebratory birthday dinner.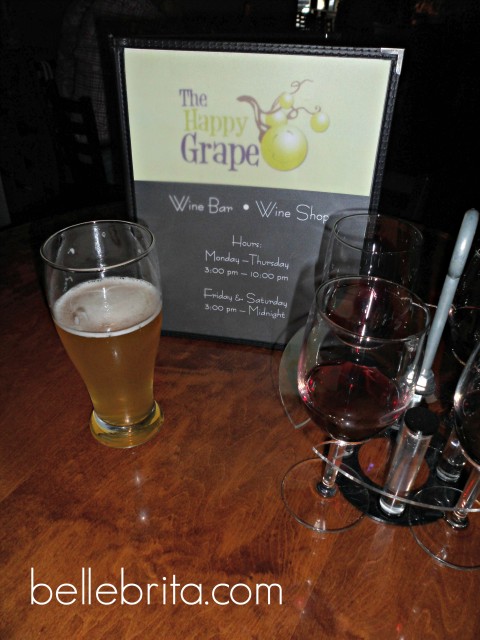 The Happy Grape was the perfect choice for a beer drinker and wine drinker with light appetites. The most difficult decision was which beer Dan should order and which flight of wine I should try! Alas, those selections change regularly, and we did not write down our choices, so I can't tell you what we had. Our alcohol was definitely delicious, though!
For food, picky Dan ordered "the classic" Toasted Artisan Flatbread, aka pepperoni pizza. I ordered the Roasted Red Pepper Hummus (served with veggies and pita bread) and the House Marinated Warm Olives. I think Dan ate half of his flatbread, and I ate only a third of my food… Did I mention that we don't eat much?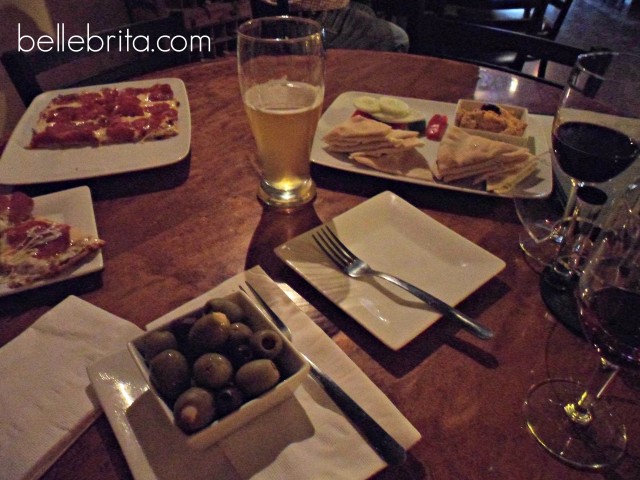 Dan loved his flatbread. I loved my olives. The hummus, however, was surprisingly bland. I've never had such flavorless hummus, which was a minor disappointment in an otherwise wonderful dining experience. The pita bread was quite good, though, and helped negate the lack of flavor in the hummus.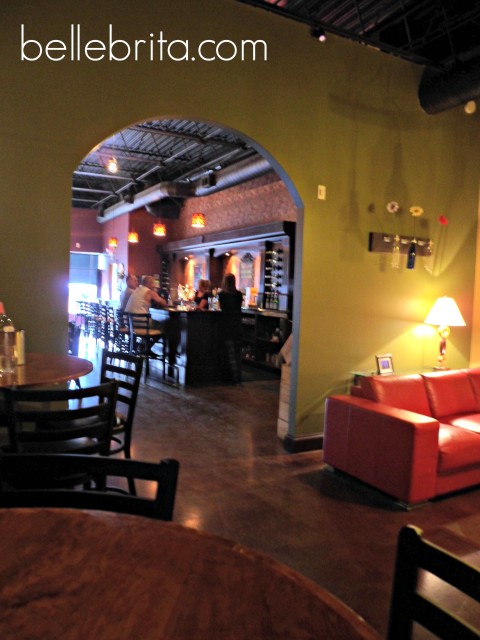 The Happy Grape's funky wine decor and relaxed atmosphere made it the perfect choice for a romantic birthday dinner, bland hummus aside. If Dan ever drags me back to Mid-Ohio surprises me with a romantic weekend getaway in Lexington, Ohio, we will definitely return to this local wine bar.
The Infield
Playing mini-golf was not on our original weekend schedule, but spontaneity is another way to keep the magic alive in our relationship! After my flight of four wines–the equivalent of a whole two glasses of wine–I was more than a little tipsy. Dan insisted on keeping score, but at the end of the night, I insisted he throw away any evidence that the game did not end in a tie. To the best of my fuzzy, wine-induced memory, we definitely tied.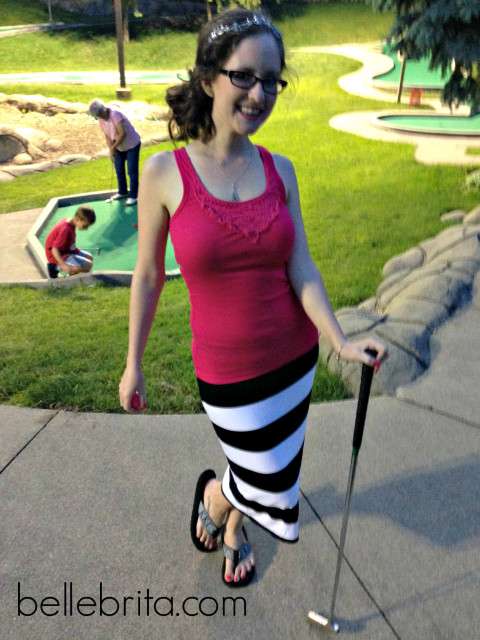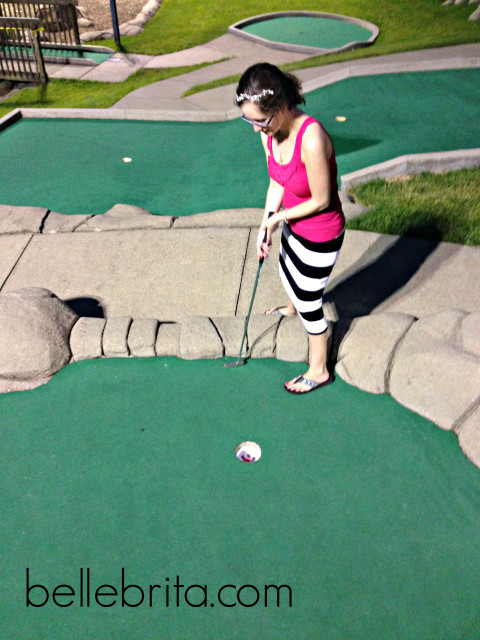 Thus concludes our romantic weekend getaway in Lexington, Ohio
I mean, I left out the massive quantities of sparkling wine I consumed, the high number of naps I took, which book I read, and the fact that I started feeling sick on Sunday so we left early, and then I woke up so sick Monday morning that Dan took me to the ER…
How do you and your significant other compromise on vacations? What are some other small Ohio towns I should visit? Let me know in the comments!