Two months ago I shared my Instagram hashtag, #LaBelleBlog, with a few favorite posts with the tag. I'm thrilled that more Instagram users are joining the beautiful fun! I try to share the occasional post on my own feed, but I have to space those out with original photography. Luckily I have a blog where I can share many of my favorites!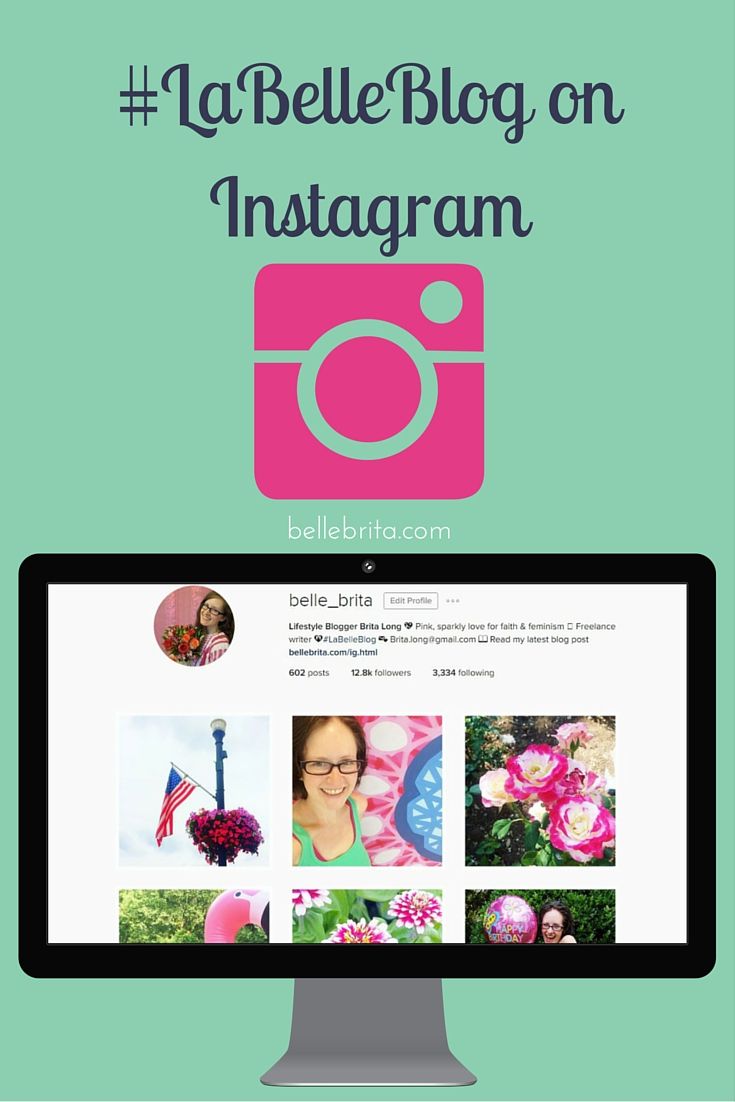 I love these pretty florals from Ashleigh! I shared another one of her flower posts to my account a few weeks ago.
Snuggly kitty from Kalyn.
Kalyn is one of the most avid users of #LaBelleBlog. I couldn't resist this photo either.
Charlene is another avid user of my hashtag! My sweet weakness are cupcakes, but this doughnut is cute too.
My friend Lola has started using my hashtag too. Be sure to read the blog post about her 30 before 30 list, and then check out my own!
Bethany is a non-blogging bestie of mine! True love is when your bestie posts an old photo of you both for your birthday AND uses your hashtag.
Kalyn wins my heart again with day lilies.
So I think my Instagram friends have figured out I'm most likely to share flowers to my own account! Pam shared this pretty bouquet with #LaBelleBlog.
More flowers from Charlene! And she's figured out my other hashtag, which I've only used quietly. #ihavethisthingwithpinkflowers
Okay, fine, more flowers.
I absolutely adore this beautiful photo of my friend Lola and her wife.
I featured Claire last time! Such a cute photo.
---
It's been so much fun watching my little hashtag grow, even if the same handful of bloggers are the only ones using it for now. That's okay! I'm dreaming big!
Want to check out other small hashtags started by bloggers? I have a few favorites!
#MyMarriageEndures
#ItsABeautifulSummer (and the rest of the seasons)
#CreateYourHappy
#LetsBeLivin
What are your favorite Instagram hashtags?
P.S. Interested in growing your Instagram account? Buy the InstaRevealed bundle or automate your actions with MassPlanner! (Both affiliate links).