I hope y'all aren't tired of me talking about Instagram because I'm a little obsessed right now.
In February, I started my own hashtag. I use #LaBelleBlog on all of my posts. I've also encouraged others to use it on their own lifestyle posts to Instagram! It's not a completely unique tag, but the last person to use it before I started using #LaBelleBlog posted 74 weeks ago. So I think I'm good!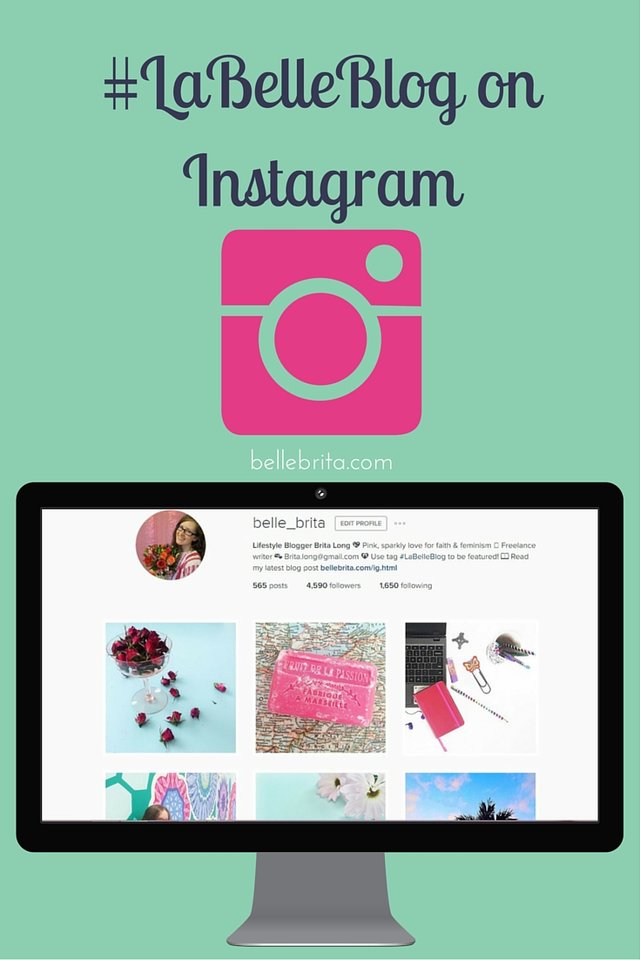 I do repost a few of my favorite Instagram posts onto my own account, but only if they match my feed. I've become very particular about my color scheme!
Here are a few of my favorite posts tagged with #LaBelleBlog.
This is my kind of fashion blogging.
That crystal-clear water! That view!
All bright colors, all the time.
I love pink tulips! I plan to repost this to my Instagram account eventually.
I have this thing with pink, okay?
This is one I shared. The colors are too beautiful!
Magical fairies with Easter bunnies?! Too perfect!
Mimosas are not just for wedding days. I would drink mimosas daily if I could!
Charlene has gotten really good at figuring out when to use #LaBelleBlog. I've featured her twice and could easily feature her once a week with all of her pinktastic posts.
How cute is this dress? And how perfect is this advice?! Claire has shared a few posts with #LaBelleBlog.
---
I am so grateful that other Instagrammers are using my hashtag! I hope to build a community of diverse and encouraging bloggers and non-bloggers on Instagram with #LaBelleBlog. Who knows? Maybe one day it will be as popular as my lifestyle blogging favorite: #photosinbetween.
Have you started an Instagram hashtag? What are your tips for success? Share your comments below!
P.S. Want to grow your Instagram followers and engagement? Check out InstaRevealed! (affiliate link)