Happy one-year anniversary to my best friend Chantal and her husband Jérémy! On this day last year, a beautiful day in Montreal, my best friends and I gathered together to watch Chantal marry the man of her dreams.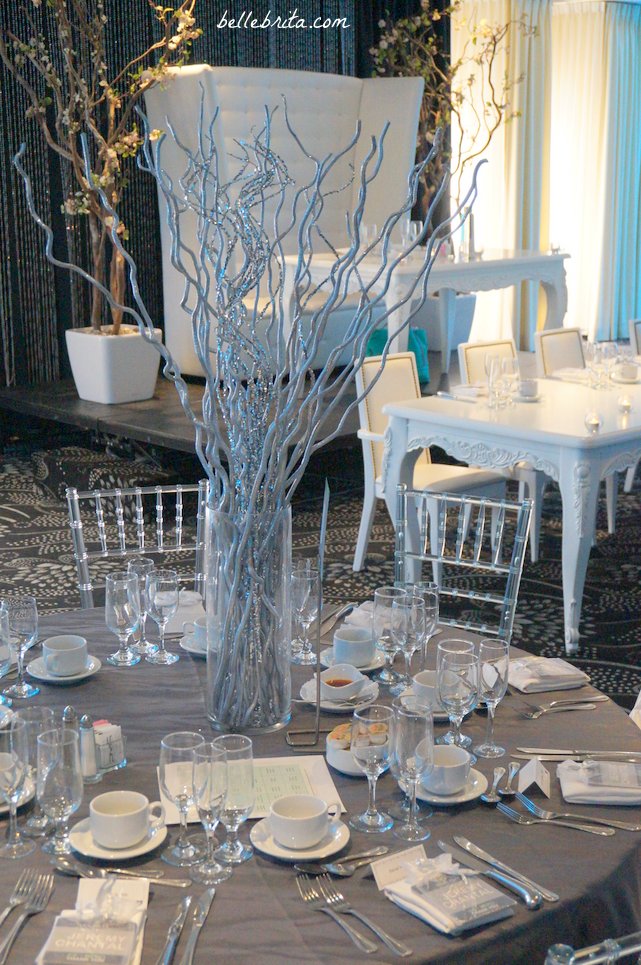 Chantal and I met in France in 2009, when we both worked as au pairs. Along with Jessica and Amelia, the four of us became best friends. And we have the matching tattoos to prove it!
Chantal's wedding was actually the first time the four of us had reunited since leaving France in July 2010. Chantal was almost as excited for our reunion as she was to get married. I know Jérémy's a good guy because he understood her priorities!
Dan and I had a few mishaps in Montreal, like my flip-flops breaking while we were walking to the metro, and me not packing for the surprisingly cold last two days. But otherwise, our weekend was pretty spectacular. Dan and I arrived Thursday night and stayed at a hotel near the airport. Jessica, Amelia, and Amelia's boyfriend David arrived Friday. We all shared the cutest little apartment from Airbnb for the weekend!
Reuniting with my best friends was incredible. It was like no time had passed! And Amelia surprised us with big news–she and David were engaged! Somehow they had kept it off social media for a few weeks so Amelia could tell us in person.
I noticed her ring right away and freaked out. Jessica arrived at our apartment later, and Amelia had to not-so-subtly wave her left hand for Jessica to notice. I guess I have a thing for bling! But Amelia waited until the day after the wedding to wear her ring in front of Chantal, so as not to detract from Chantal's big day.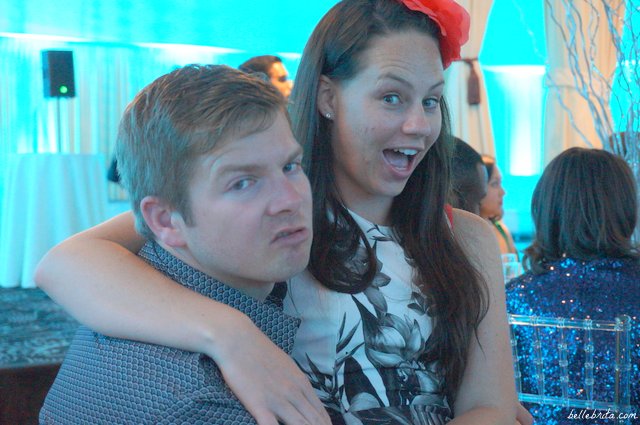 The wedding on Saturday was beautiful. Chantal has always been close to her grandmother, and I might have cried a little watching them walk down the aisle together.
If you've never been to a wedding in Quebec, the province requires readings from the Civil Code of Quebec. Chantal and Jérémy had a civil ceremony, so their officiant read the following.
The spouses have the same rights and obligations in marriage. They owe each other respect, fidelity, succour and assistance. They are bound to live together.

In marriage, both spouses retain their respective names, and exercise their respective civil rights under those names.

The spouses together take in hand the moral and material direction of the family, exercise parental authority and assume the tasks resulting therefrom.

The spouses choose the family residence together. In the absence of an express choice, the family residence is presumed to be the residence where the members of the family live while carrying on their principal activities.

The spouses contribute towards the expenses of the marriage in proportion to their respective means. The spouses may make their respective contributions by their activities within the home.
Obviously I love this. What a beautiful civil code! Marriage should be two equal partners coming together in mutual love and respect.
Both the ceremony and the reception were in a beautiful venue. The wedding took place in a small side room on the main floor, and we went upstairs to a grand ballroom for the reception.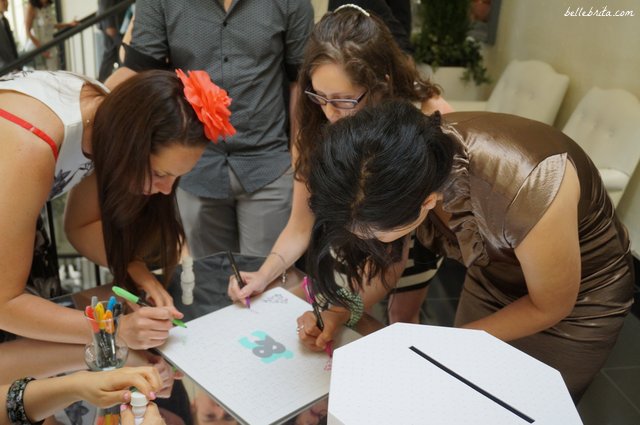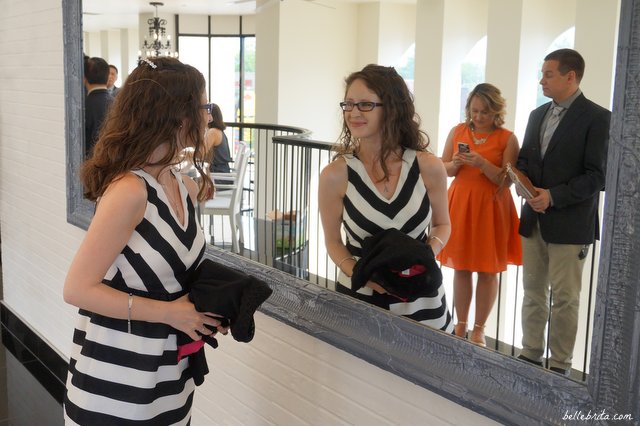 After the wedding we enjoyed a cocktail hour with passed appetizers while the bridal party took photos. It was my first wedding reception with drinking games! I don't think anyone played flip cup, but the beer pong table had enough ping pong balls for two games.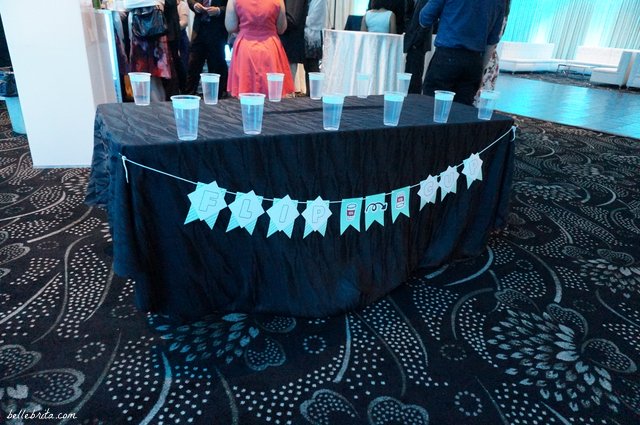 The wedding decor was absolutely beautiful, all in blue and silver. There was so much sparkle! I absolutely loved the blue wedding theme. I might have insisted that Dan take pictures of all the shiny centerpieces.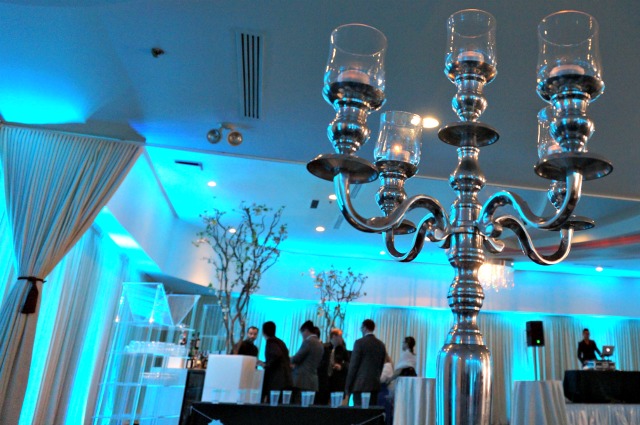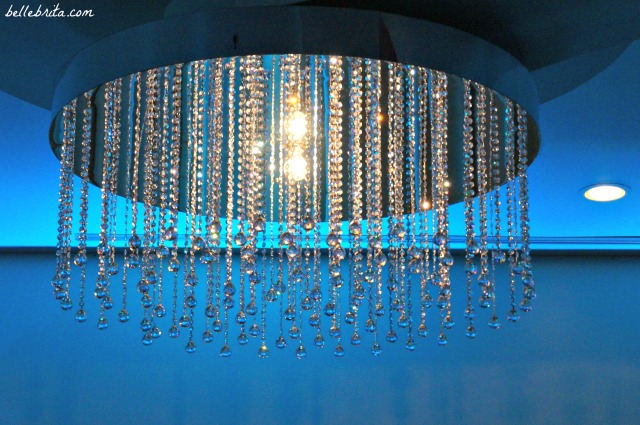 And the sweetheart table was just too darling. I loved the choice to have a sweetheart table separate from the head table.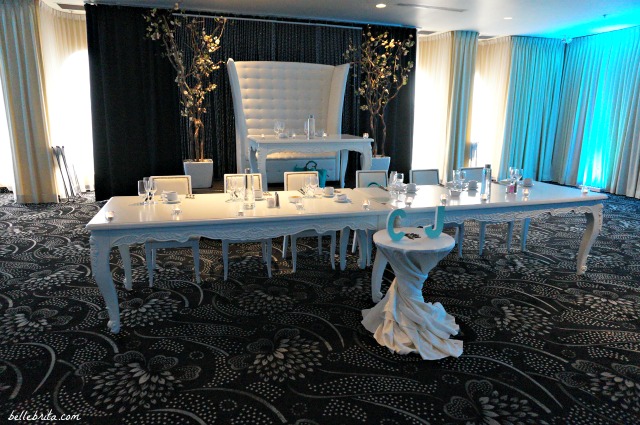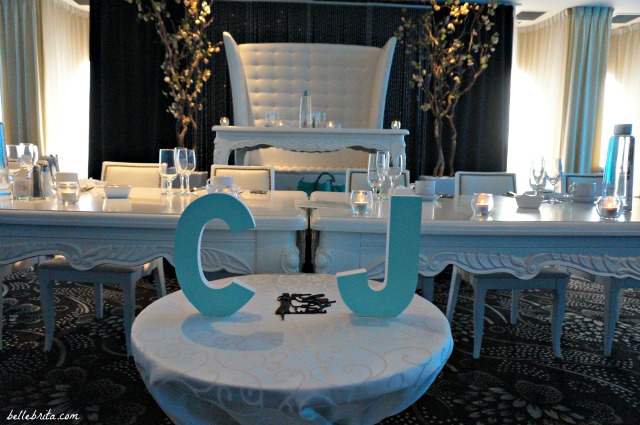 A beautiful and delicious plated dinner followed the cocktail hour. I wish I could remember all the courses! I do remember it was some of the best wedding food I've ever had.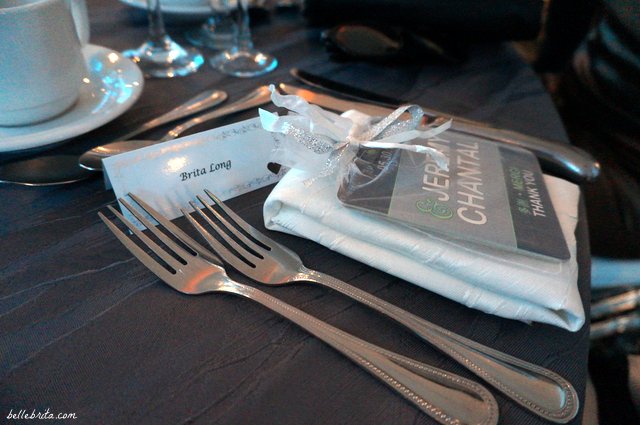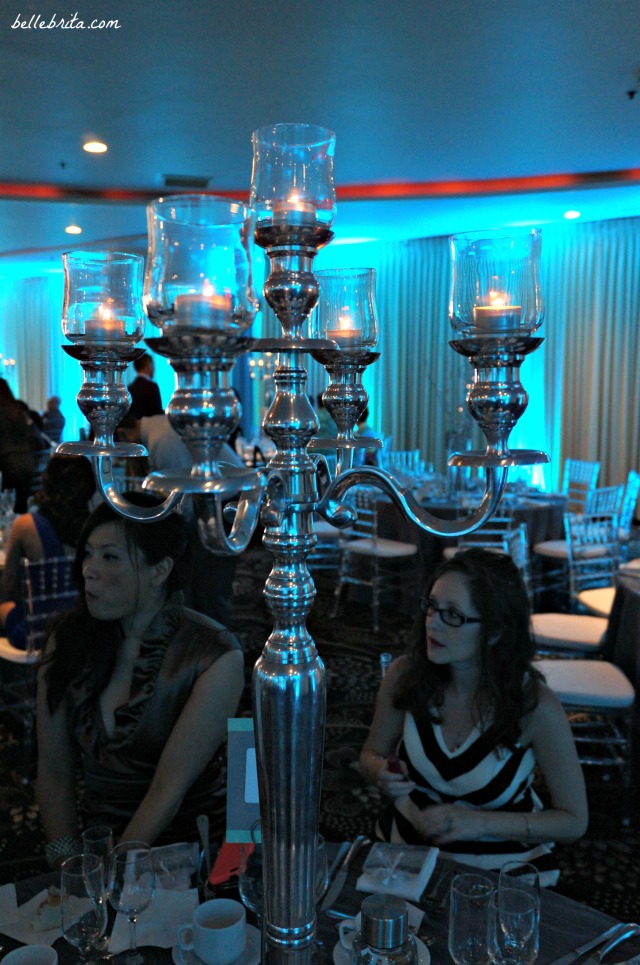 The wedding toasts during dinner were in three languages: English, French, and Cantonese. I thought it was so sweet that Jérémy learned a few sentences in Cantonese to speak to Chantal's extended family!
My girls and I relived some of our Parisian glory days on the dance floor. Our respective significant others were good sports about it. And as usual, we closed out the night, not leaving until the reception was officially over.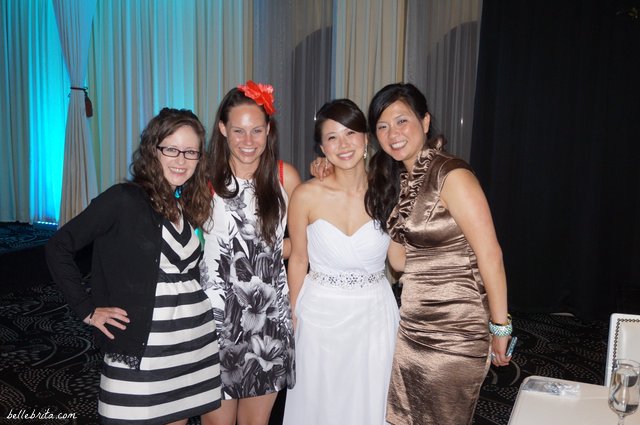 We didn't get in much sightseeing in Montreal, but my besties and I shared much quality time! And hey, we did enjoy some pure Canadian maple syrup candy.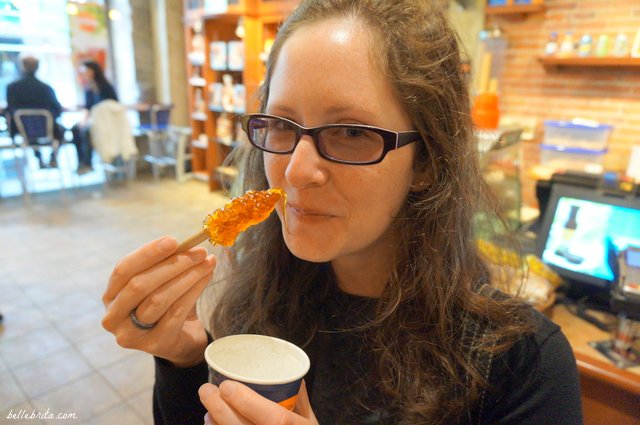 ---
Maybe this wasn't exactly a wedding toast to Chantal and Jérémy as much as a fond reminiscing of a weekend with my dearest friends. But I hope they appreciate it as an anniversary gift all the same!