I dreamed of falling in love in Paris.
I just never expected it to happen quite the way it did.
After graduating from Furman University in 2009, I moved to France. I worked as an au pair to a half-French, half-Irish family for ten months in Le Vésinet, a suburb of Paris.
In Le Vésinet, I didn't fall in love just once, but one two three times.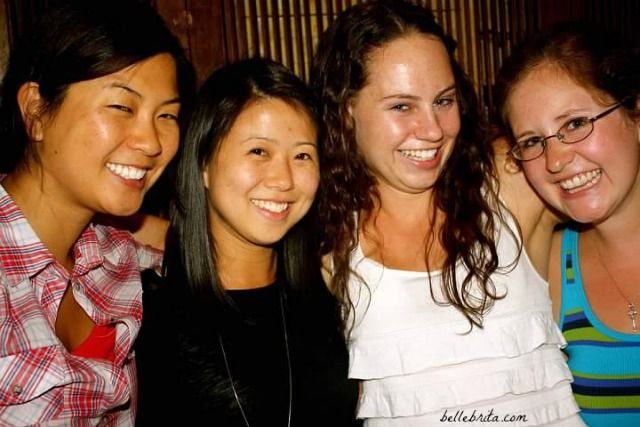 With Amelia from Australia…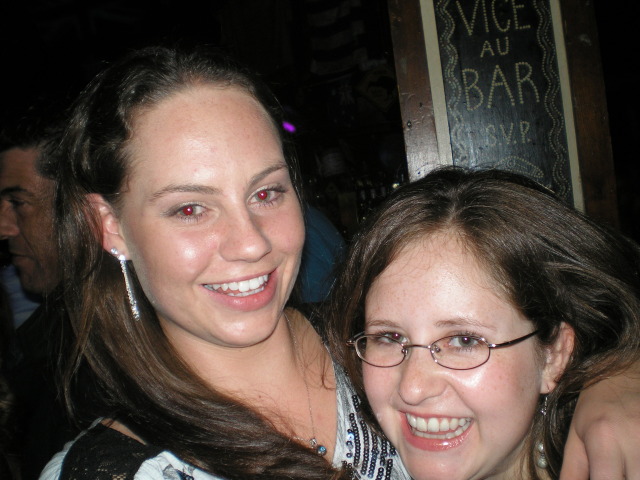 Chantal from Canada…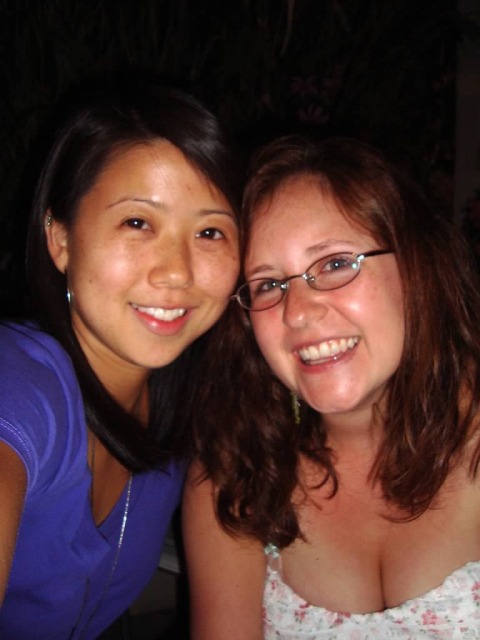 and Jessica from the USA!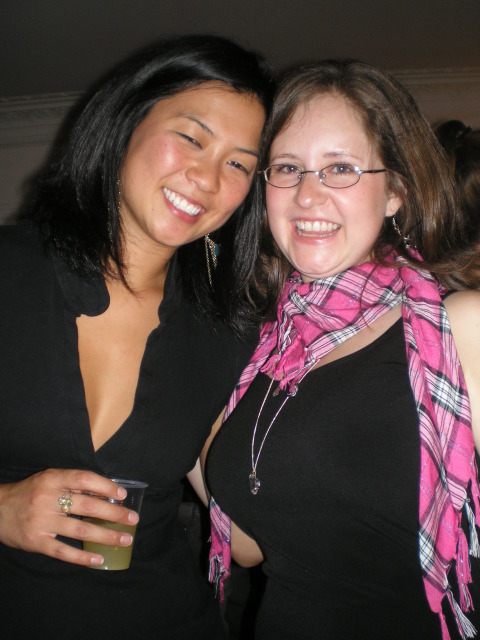 I quickly joined a community of au pairs, young women from all over the world, united in our common occupation of caring for wealthy, bilingual children. While I got to know dozens of au pairs, and I befriended many of them, only three of them have tattoos identical to my own.
I had plans to fall in love in Paris.
I had plans to meet a bilingual French man with a master's degree in history.
We were supposed to fall in love and get married.
I would fulfill my dream of becoming French, with a dual citizenship.
But what actually happened?
More magical than any fairy tale.
---
I've been pretty lucky in my life to find best friends, many of them lifelong best friends. But only in France did I become part of a group of best friends, a quartet of international au pairs.
It's one of those things that happened both gradually and all at once. We were all friends, we all liked each other, we all hung out one-on-one or as parts within a larger group. But I came back late after Christmas and an unfortunate hospitalization, and I suddenly found myself spending most of my time with Amelia, Jessica, and Chantal. I'm not sure when they realized we were all best friends, but I didn't figure it out until Amelia's birthday, when she invited just the three of us over for fondue.
For a few magical months, we did everything together. We picnicked in Paris. We shared pitchers of cider and beer at the local British pub. We biked along the Seine. We danced until dawn. We nursed our hangovers at MacDo. We shared desserts at the local Portuguese bar.
And on our last Sunday together, we went into Paris and got matching tattoos.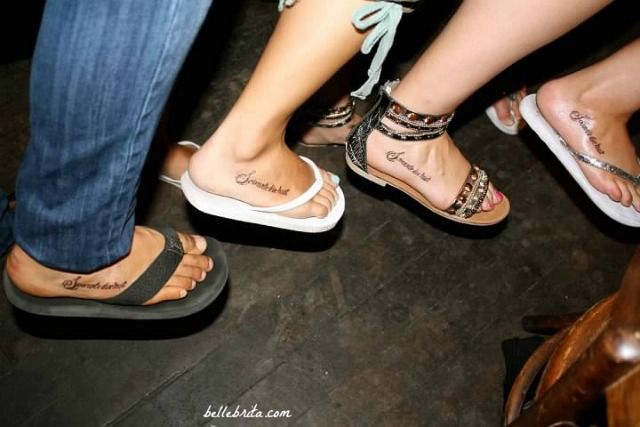 We haven't all been together since late late late July 6, 2010 (or early early early July 7, 2010). With any luck, our reunion will be at Chantal's wedding next year!
I might not get to see Chantal, Jessica, and Amelia that often, and I don't always get to talk to them as often as I'd like, but they will always have a special place in my heart.
Linking up with Emma and others for the monthly travel link-up! Have you ever fallen in love on the road?