Welcome to Day 24 of #LoveBlog! Today's topic is Respect (although I wrote on love and respect). Find the rest of the topics at the introductory post. We are getting so close to the end! I can't wait to feature my favorite posts of yours on the last day!
Be subject to one another out of reverence for Christ.

22 Wives, be subject to your husbands as you are to the Lord. 23 For the husband is the head of the wife just as Christ is the head of the church, the body of which he is the Savior. 24 Just as the church is subject to Christ, so also wives ought to be, in everything, to their husbands.

25 Husbands, love your wives, just as Christ loved the church and gave himself up for her, 26 in order to make her holy by cleansing her with the washing of water by the word, 27 so as to present the church to himself in splendor, without a spot or wrinkle or anything of the kind—yes, so that she may be holy and without blemish. 28 In the same way, husbands should love their wives as they do their own bodies. He who loves his wife loves himself. 29 For no one ever hates his own body, but he nourishes and tenderly cares for it, just as Christ does for the church, 30 because we are members of his body.

31 "For this reason a man will leave his father and mother and be joined to his wife, and the two will become one flesh." 32 This is a great mystery, and I am applying it to Christ and the church. 33 Each of you, however, should love his wife as himself, and a wife should respect her husband.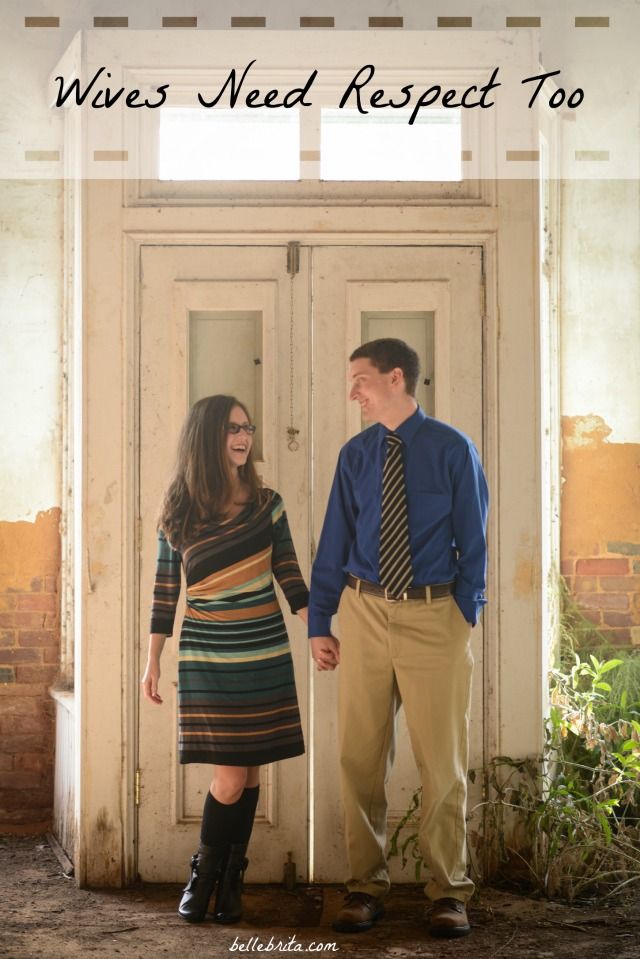 I have a love-hate relationship with Ephesians 5:21-33.
Why do I love it?
It's actually a beautiful piece of scripture, like straight-up poetry. And who doesn't want to feel that loved?
Why do I hate it?
I don't hate the scripture itself, but how some Christians choose to use it. This verse is often the basis of the argument for complementarian marriage. (In a complementarian marriage, usually the wife is a homemaker and/or stay-at-home-mom while the husband is the breadwinner and primary decision-maker–which is totes fine if that's your choice, but your marriage is not more "biblical" than other couples).
When I was a freshman at Furman University, I became very involved with Reformed University Fellowship (RUF). RUF is the college branch of the Presbyterian Church of America (PCA). PCA and thus RUF is way more conservative than I am, but it was right for me at the time. I liked being in a group with an actual minister who led weekly services with an actual sermon and a benediction. I also really appreciated the emphasis on fellowship. I may have been the only outspoken feminist in the group, but everyone genuinely respected my dissent. I had some great conversations and even changed a few minds about feminism!
Every few years, RUF pastors make a point of doing a sermon series on Dating, Relationships, Sex, and Marriage. My RUF pastor my freshman year did this sermon series. While I obviously disagreed with many of the lessons, I did enjoy his interpretation of Ephesians 5:21-33.
He argued that the reason Ephesians tells wives to respect their husbands, and husbands to love their wives, is NOT because only men need respect and only women need love. My pastor said that women automatically love their husbands, but we need to be reminded to respect them. He argued that men automatically respect their wives, but they need to be reminded to love us.
This is a radically egalitarian interpretation for a PCA minister.
It's still more gender essentialism, but from a PCA minister, this interpretation is practically feminist.
My takeaway from that sermon is that both men and women need to receive both love and respect in a marriage. Furthermore, both husbands and wives need to give both respect and love in a marriage.
This is certainly true in my own marriage. If anything, I feel more loved by Dan when his words or his actions indicate how much he respects me. And while we rarely fight, the few big arguments we've had were partly because I felt like Dan wasn't respecting my opinion or my experience.
Love is absolutely important to me. I've dedicated the entire month of February to topics on love and relationships! But the idea that only men value respect is just absurd.
---
Meet Your #LoveBlog Hosts!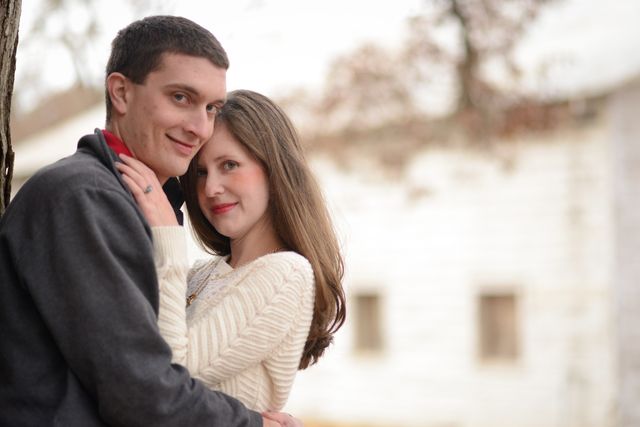 Meet Brita Long: Christian feminist blissfully married to Dan Fleck for almost two years. Lover of Paris, pink sparkles, sensible shoes, manicures, and books. Fueled by hot tea and mimosas.
Twitter // Instagram // Facebook // Pinterest // Tumblr // Google+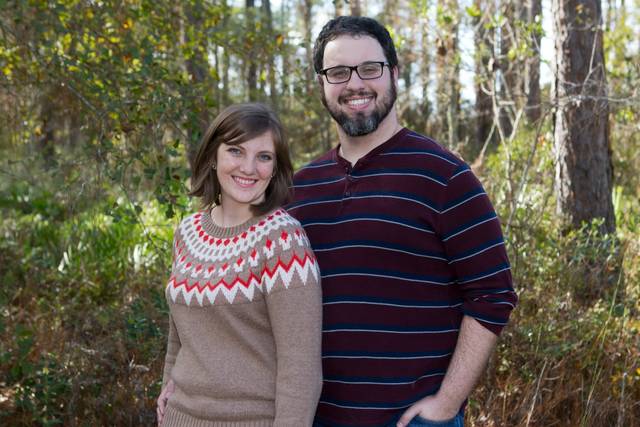 Meet Charlene Maugeri: Christian, wife, fur-mom, nerd, blogger and much more! She uses her blog, Enduring All Things, to inspire young wives to keep God first and their husbands second in everything they do.
Bloglovin // Instagram // Twitter // Facebook // Pinterest // Snapchat
Welcome to #LoveBlog!
---
I actually have a lot more thoughts on this topic, but not the time or energy to write them out. How do you feel about love and respect?