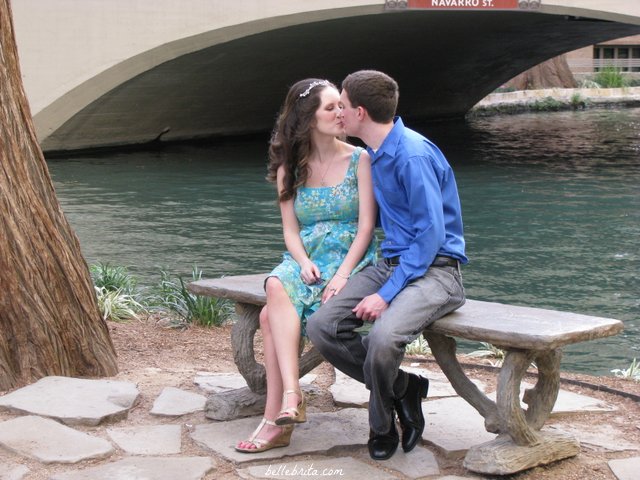 Dan and I have been married for over 18 months. Wow! Time flies! Last year I shared 6 lessons I learned in my first 6 months of marriage.
Today I want to let y'all in on a little secret. I have gleamed all the Christian relationship advice out there. It all boils down to a few simple concepts. Just follow these 3 easy steps, and you too can be a great wife!
Keep yourself pure until marriage. According to Paul, in 1 Corinthians 7, your body is not your own, but your future husband's. Having any sexual intimacy before marriage is denying your future husband his God-given exclusive rights to your body.
Once you are married, your priority should be your husband's sexual pleasure. Again, look at 1 Corinthians 7. It's sinful for you to deny your husband's desire for sex.
Submit to your husband in everything, not just sex. He is a man and thus has authority over you.
If we were talking right now, I'd be cracking up already. There's no way I could keep a straight face while claiming this sexist bullshit is necessary to be a good wife.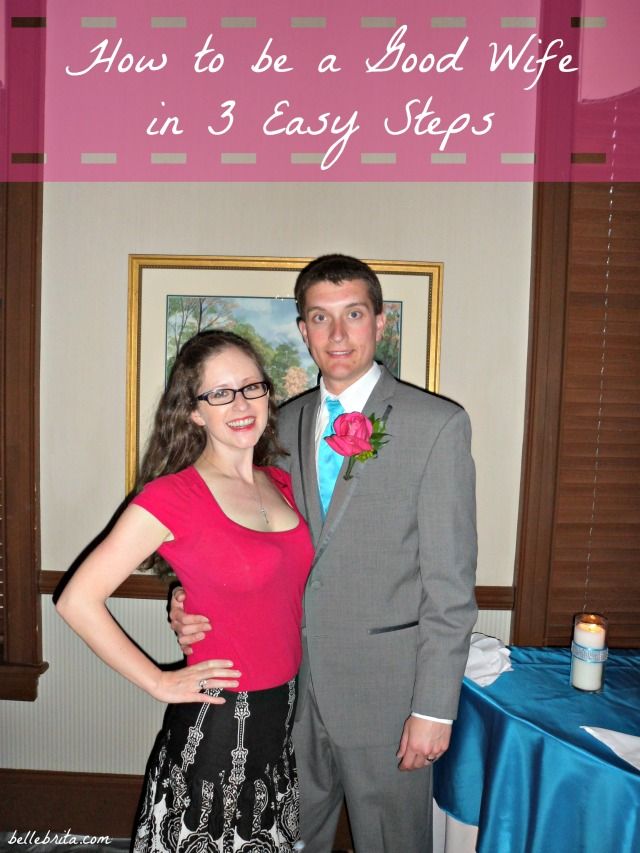 Sadly, I'm not lying that many Christians offer this up as relationship advice. If you don't believe me, click through the links above and see what they have to say. These are the harmful messages that many Christian women receive nonstop throughout their lives. These are the same harmful messages spouted by the Duggar family. And look where that's left poor Anna Duggar.
No matter how many books you write or how loudly you scream from the pulpit, the truth is that the Bible is open to interpretation. Which means that even the definition of a good Christian marriage–and a good Christian wife–are also open to interpretation.
For further details on just how many ways to be a good Christian woman, consider reading Sarah Bessey's Jesus Feminist or A Year of Biblical Womanhood by Rachel Held Evans.
By the most conservative Christian standards, I've already failed as a wife. I've kissed people other than my husband. I'm married to an atheist, which apparently means we're totes unevenly yoked.
But by my standards, and I think by Dan's standards, I'm a pretty good wife.
I love him.
I respect him.
I listen to him.
I share with him.
I teach him.
I learn from him.
I support him.
I comfort him.
I cook for us.
I clean for us.
I snuggle him.
I laugh with (and sometimes at) him.
I kiss him.
I'm not a perfect person, but I'm good at being Dan's wife. That's good enough for me.
---
How are you a good spouse or significant other? What harmful messages do you reject from your faith traditions?