Post contains Amazon affiliate links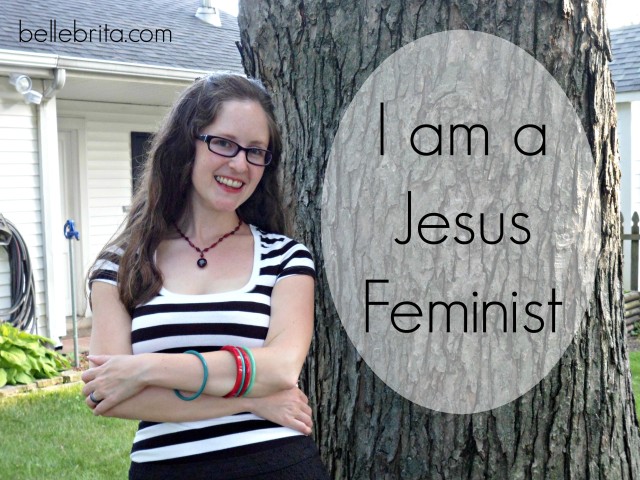 Reading Jesus Feminist by Sarah Bessey was like a soothing salve for my soul. I have never read any religious or feminist book quite like it. Jesus Feminist honestly changed my entire perspective on what it means for me to be both a Christian and a feminist.
Sarah Bessey explains her deep, passionate love for Jesus Christ, and how that love requires her to be a feminist as well. Her book reads like an invitation from an old friend, one woman confiding in another.
When I was a little kid, my vocabulary didn't include feminism, sexism, or gender. In fact, I didn't learn the terms patriarchy, misogyny, or benevolent sexism until I was in college. But even as a kid, I recognized something was wrong with my church. I remember asking my parents why none of the elders in our church were women. I didn't understand why my role models "Miss" Lucy (Patrick) and "Miss" Jane (Hill) couldn't be elders alongside their husbands. They had such hearts for God and for children–shouldn't our church leaders include women with such love and wisdom?
Jesus Feminist reassured me that everything I have felt about the role of women in the Church, everything I have fervently believed for as long as I can remember, is right and true.
Jesus Feminist is divided into 12 chapters, not counting the Foreward, Introduction, and Notes. Based on how much I underlined, I found great truths and wisdom in every chapter, from the opening "Jesus Made a Feminist Out of Me" to the closing "The Commissioning." Jesus Feminist inspired me so much that I posted a few favorite passages to Facebook and many more to Twitter.
"Paul and Peter used the [household] codes…because they were familiar and daily, not because they were prescriptive or ideal."

— Brita Long (@belle_brita) July 20, 2014
"Life in Christ is not meant to mirror life in a Greco-Roman culture." #JesusFeminist

— Brita Long (@belle_brita) July 20, 2014
Some people think that Christianity and feminism are incompatible. Either they don't know much about Jesus, or they don't know much about feminism.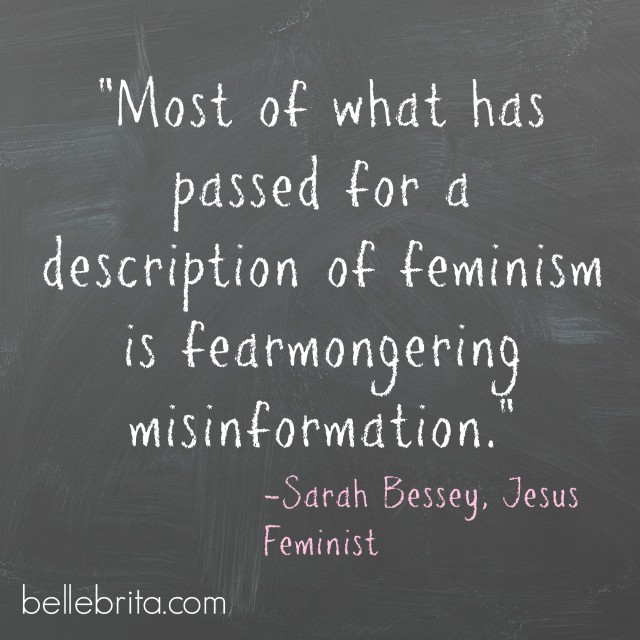 Sarah Bessey goes through the scripture and reminds us of how radical Jesus's treatment of and ministry to women was for the time period. Paul's letters are pretty radical as well, inviting women to learn alongside men. How can you read the scriptures, all of the scriptures, see what God managed to accomplish within an oppressive and patriarchal society, and then NOT think that God calls men AND women to ministry?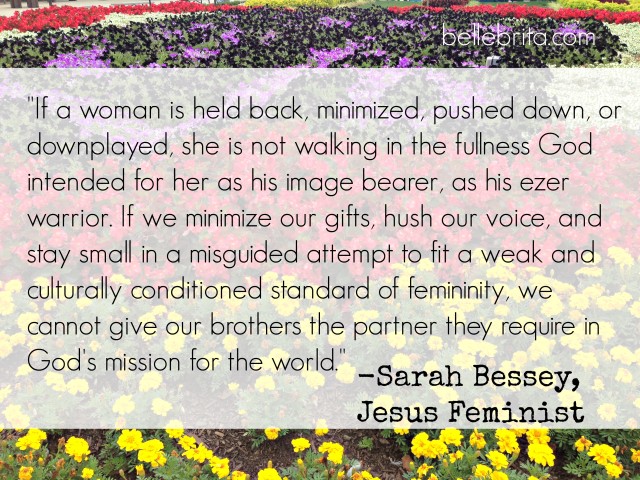 God blesses men and women with different talents, unique to the individual, not segregated by gender. If women are excluded from Church leadership, how can we best use our gifts to glorify God? While not every woman–nor every man–is called to ministry as a profession, many women do heed God's call. In 2014, in a tumultuous world that needs Jesus, why is anyone still trying to block half the Christian population from ministry?
If you have doubts about the role of women in the Church, or if you have ever felt snubbed by your brothers in Christ, I encourage you to pick up Sarah Bessey's Jesus Feminist. She doesn't argue semantics, or analyze the Greek, or go into any academic arguments for the full inclusion of women in the Church. She simply expresses her love for Jesus and how He inspired her to be a feminist.