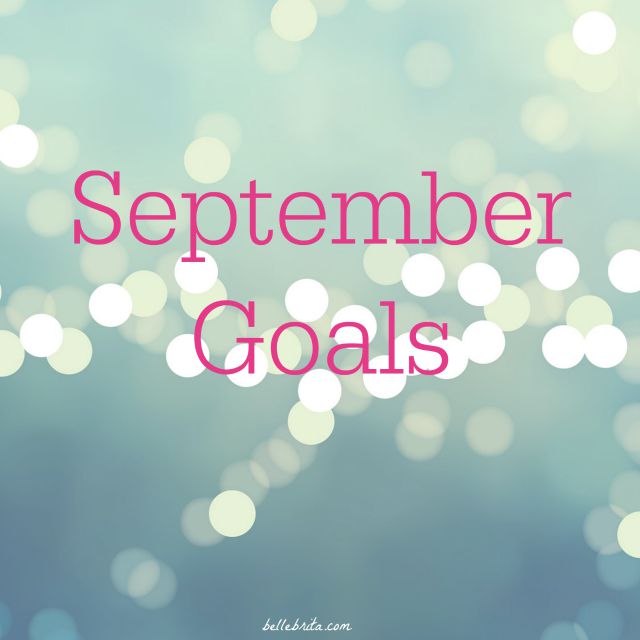 My August goals were ambitious because I assumed that with all the time I was saving not working a 9-5 job, I'd be able to accomplish more.
I didn't consider the emotional and psychological ramifications of still grieving my mom. I had some days this past month when I considered my day a success because I managed to get dressed. Cooking, cleaning, and blogging often took a distant second to finding ways to distract myself so I could stop crying.
August Recap:
For my career:
I mostly planned out my editorial calendar through October. I gave myself space for spontaneous ideas and for upcoming product reviews. I've been accepted to two Brandbacker campaigns, both of which will require a quick turnaround once I receive the products to review.
I dropped the ball on the ad swapping.
I've started working on a piece for The Huffington Post, but I didn't get it posted in August. Yesterday's post on my surname might be my next article for HuffPo.
I started networking with other attendees of the Maiedae Mixer, but I didn't make a lot of progress there.
I did diddly squat for Brita Media, aside from the fact that I already have a client, and I've worked on three projects for him. But my blog content, my website, my paperwork, etc. has not been touched.
This wasn't a goal per se, but I finally designed my media kit!
For my health:
Yeah… Dan and I still don't have primary care physicians.
I killed my workout goals. Except for last week, when I missed Monday, I worked out Monday-Friday for at least 15 minutes. Usually I worked out for at least 30 minutes, and several times I hit 45 minutes.
My sleep schedule is a lot better, although I'm still not waking up as early as I'd like. I frequently take Benadryl or anti-anxiety medication before bed. If I don't take it before 9:30pm, then I'm groggy the next morning and usually sleep until 8:30am.
Bonus: I cut way back on my soda consumption and kicked my caffeine addiction!
For my marriage:
I'm not really sure if I found ways to serve Dan. I mostly depended on him emotionally whenever I've been sad.
I did express frequent gratitude for how wonderful Dan has been to me!
For our household:
I didn't exactly meal-plan every week, but Dan and I meal-planned fairly often. Also, overall we didn't eat out that much, which is the goal of meal-planning.
Dan and I mostly split dinner duty in August. Some of the meals we like to eat are "his domain," and we had several of those. I've made great use of our two slow cookers, though. I'm particularly proud of all the meals I made from my slow-cooked pulled pork!
I cleaned all of the bathrooms! I did some dusting, and Dan vacuumed most of the house.
The houseplants are doing pretty well.
I've started decorating my bookcase, but I haven't finished it yet.
https://instagram.com/p/6iN4oZLo1H/
September Goals:
Some of these are definitely repeats from what I didn't get done in August.
For my career:
Write blog content for Brita Media.
Start the paperwork process for Brita Media.
Work with Cynexis Media to get my website and branding started for Brita Media.
Get business cards made.
Find similar bloggers with ad swaps.
Publish to The Huffington Post.
Network online with other attendees of the Maiedae Mixer.
For my health:
Schedule my bone density scan. Yes, I have low bone density at 28 due to years of being on prednisone. Yay Crohn's Disease!
Find a doctor and schedule a physical.
Increase the intensity of my workouts at least twice a week.
For my marriage:
Spend quality time with Dan doing something other than watching Netflix.
Eat at least one meal outside together. (We have great patio furniture).
Celebrate Dan's birthday with another couple's massage!
For our household:
Clean all the bathrooms again. (Yes, I hate doing this chore so much that it has become a permanent fixture of my monthly goals, just to keep myself accountable).
Finally unpack the few small boxes of clothes and other random things in our bedroom.
Finish decorating my office bookcase.
Dan and I are spending about 10 days this month in Ohio to visit friends and family! I'm very excited to go back to my adopted state. I've tried not to be too ambitious with my goals this month considering we'll be on vacation for so long, although I clearly can't go that long without blogging.
What are your September goals? What were your August triumphs?