This is a sponsored post through Brandbacker. I received two samples of imPRESS Manicure to review. All opinions are my own.
If you follow me on Instagram, then you know how much I love having pretty nails. Manicures and pedicures are preferred splurges of mine. They're all the more tempting now that I can walk to a nail salon!
Salon and spa treatments aren't the most budget-friendly of indulgences, though. I do my best to make my painted nails last longer. For example, I often bring my own nail polish with me. Then I can touch up small chips at home.
While I own a fairly decent collection of nail polish, I didn't inherit my mom's skill at painting my own nails. Before she was diagnosed with cancer, I often brought my fun colors home with me and asked her to paint my nails.
One of those times was over Thanksgiving in 2013, when Dan and I took our engagement photos. Mom even took the time for me to soak my hands in warm soapy water before she gently pushed back my cuticles.
With her cancer treatments, Mom wasn't as steady-handed as she once was. Dad or Jeremy still took her out for occasional manicures and pedicures, until she entered hospice care. At that point, my mom became bedridden.
A good friend of hers arranged an in-home visit with a nail technician. That was one of many small acts of kindness my family received over the summer.
I'm so glad my mom could have one last manicure and pedicure before she died. She took me for my first manicure and pedicure. I think of her every time I get my nails done.
I wish I had discovered imPRESS Manicure before my mom died. For all the times she gave me a manicure, I could have returned the favor.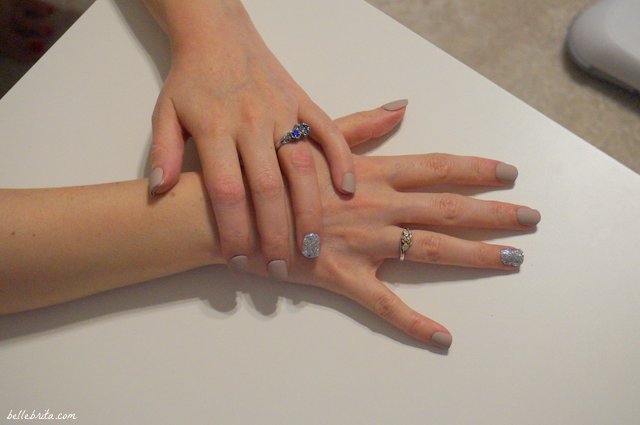 Like I said, I'm not that skilled with painting nails, even someone else's. But imPRESS Manicure is easy to use and looks just as good as a salon manicure.
The only time-consuming part of an imPRESS Manicure is choosing the right size for your nails. The kit comes with 24 gel nails, in a variety of sizes, increasing the odds of finding the perfect gel nail for each of your real nails.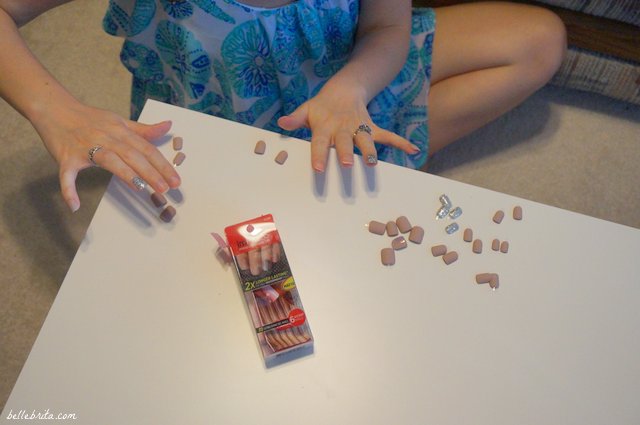 It was so easy to peel the sticker of the back of each gel nail, position onto my nail, and then press into place. I did wait an hour before cutting and filing my gel nails into a shorter, rounder style.
One advantage of imPRESS Manicure over a real manicure is the glitter style. With a salon-manicure, glitter nail polish dries textured. I've definitely had it snag on clothes before! My feature nail from my imPRESS Manicure is completely smooth!
If you want to try imPRESS Manicure for yourself, it's only $7.99 at Wal-greens. imPRESS Manicure comes in a variety of styles, including some fun prints! Prices will range by retailer and by manicure style. You can learn more by reading the imPRESS Manicure FAQs on their website.
What did your mother or other female relative teach you about beauty? What's a small way you can express gratitude for the love and attention she gave you?