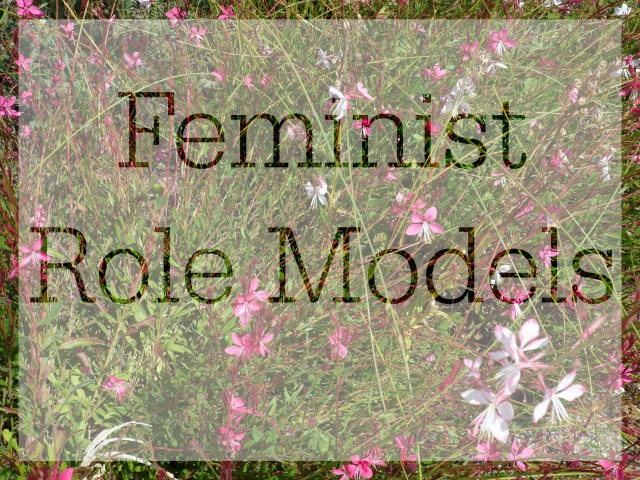 I found this post more difficult to write than expected. I have a somewhat wonderful problem: my life is filled with feminist role models.
I have put together a very incomplete list of feminists who have inspired me from childhood to today, loosely grouped by category.
My Earliest Feminist Role Models
A list of my feminist role models would not be complete without including both of my parents, Don and Lee Long.
At 8-years-old, I told anyone who would listen that I was going to be the first woman president. My dad proudly followed up by declaring himself my future campaign manager.
My mom encouraged me to read about women in the Bible. On a few special occasions, for three Lay Sundays and one Palm Sunday, my conservative home church even allowed my mom to do a first-person presentation of a woman from the Bible. Over the years she portrayed Hannah, the woman with the issue of blood, Ruth, and Mary the Mother of Jesus.
When I presented a paper at a conference–an admirable achievement for an undergrad–my parents flew to the conference to attend my presentation. For the record, I argued biblical and historical precedence for the ordination of women in Christian churches.
My parents told me I could do anything I set my mind to, which is how I ended up working in France after graduation.
They weren't perfect parents or perfect feminists, but they were good. Division of household chores often fell along gender lines, as did punishments (or lack thereof) for the same behaviors. Gender bias is hard to overcome, but at least they tried, and I'm a better person for it.
Academic Feminists
While I had many wonderful professors at Furman, one truly stands out as a feminist role model to me. My adviser, Dr. Nair, embodies everything I aspire to be in a feminist. She spoke at one of my sorority's academic banquets, candidly sharing with us some of the challenges she faced as a woman in academia. Without her encouragement, I never would have submitted my paper abstract to the academic conference. I'm also pretty sure Dr. Nair was second only to my parents in pride at my acceptance. I only had the privilege of taking one class with my adviser, and she was remarkably patient and uncritical of my total lack of understanding of cultural appropriation. It took me several years of education outside of the classroom to finally get what she first introduced to me. Oh, and she totally kept her name when she got married, AND she had all of her children while going to grad school. Like I said, she embodies the kind of feminist I want to be.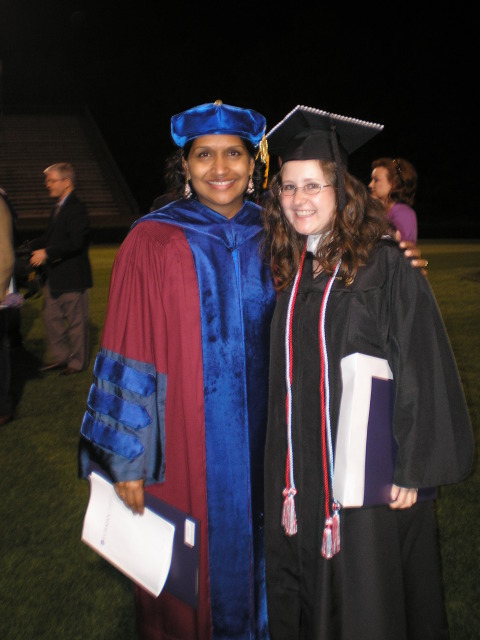 Feminist Writers // Feminism
Soraya Chemaly is hands-down my favorite contemporary feminist writer. I follow her on Twitter, on Facebook, and on Tumblr. I try to read everything she writes. Do I agree with everything she says? No, but I always learn from her writing. Her articles are well-researched, with links to dozens of studies and other articles as evidence. She promotes consent and healthy sexual relationships. She advocates for survivors of sexual assault. She stresses the necessity of reproductive choice. Soraya Chemaly is basically a feminist rock star.
Cate writes at BattyMamzelle about misogyny and feminism, racism and White Feminism. She is one of the driving forces behind my attempts to be a more intersectional feminist.
Feminist Writers // Literature
Kristin Cashore, author of the Graceling books.
Holly Black, author of many great books including the Modern Faerie Tales.
Louisa May Alcott, writer, feminist, abolitionist.
I could actually write for days and not cover all the great writers of great female characters. Consider this short list just a sampling.
Christian Feminists
Rachel Held Evans, author of A Year of Biblical Womanhood, has great influenced my understanding of Christian feminism. I particularly love her series on Mutuality.
Dianna Anderson, author of the upcoming book Damaged Goods, has thoroughly criticized Purity Culture and Modesty Culture. I love her tweets and her willingness to engage with her followers.
I would be remiss not to include Sarah Bessey, especially considering how important Jesus Feminist has been in my life.
Historical Feminists
Queen Elizabeth I has been my idol since childhood. I was a weird kid, but she was a total badass.
Lucy Stone was the first American woman on record to have kept her last name after marriage. She was also a prominent abolitionist and suffragist.
This list is also just a sampling, considering all of the historical women I've researched and admired over the years.
---
A final note. I already acknowledge this list is incomplete, but I also want to stress that NONE of these feminists are perfect. In fact, the sheer number of white feminists and straight feminists alone indicates that I need to improve my own feminist exposure. What matters is that I, and everyone on this list, has tried to improve the world around us, sometimes while overcoming great odds.
Linking up with She Is Fierce and The Lady Errant for The F-Word. Who are your feminist role models?