Contains Amazon Affiliate links
I absolutely love to read. Books are basically my best friends. Dan and I even took some of our engagement photos in a secondhand bookstore. It shouldn't come as a surprise that I particularly enjoy books that feature well-written, diverse female characters. Fantasy fiction is one of my favorite genres, and I've been lucky to find so many brilliant works of fantasy with kickass leading women. One of my favorite writers of feminist fantasy fiction is Kristin Cashore.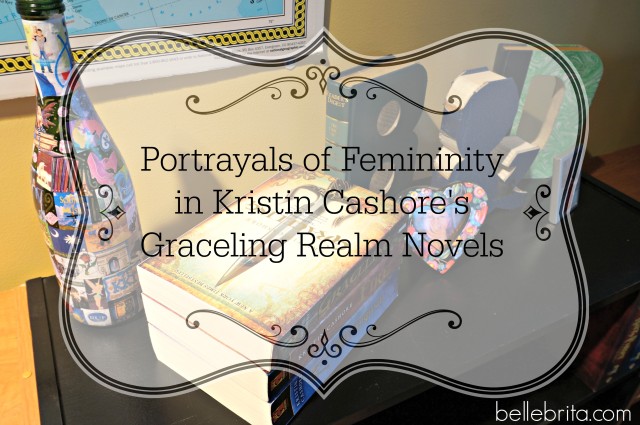 In Graceling, Fire, and Bitterblue, Kristin Cashore creates an incredible fantasy world without magic and without religion. While each novel shares an overall setting, and a few overlapping characters, Cashore writes engaging plots with coming-of-age stories that are uniquely different from each other.
In the Seven Kingdoms, a few rare humans are Graced with unique talents, like incredible strength, speed-reading, and artistic skills. These so-called Gracelings become the legal property of the king, who uses them as he pleases. The protagonist Lady Katsa, Graced with the art of killing, is thus forced to do the bidding of her uncle, king of the Middluns.
In the Dells, a land bordering Monsea, humans and animals coexist with monsters, beautiful creatures who manipulate the minds of others. The protagonist Fire is the last of the human monsters.
In Monsea, the protagonist Bitterblue reigns as the only heir to her murderous father.
To summarize beyond that would result in major spoilers for Graceling, even though the companion novel Fire could technically be read before Graceling.
While Cashore's plots weave intriguing tales with subtle foreshadowing to major revelations, and clever allusions to the other novels, her diverse portrayals of strength and femininity shine above all else. Each novel presents a female point-of-view, an independent protagonist with a strong sense of morality who faces difficult challenges to improve her kingdom. Despite their similarities, these characters are all entirely different from each other.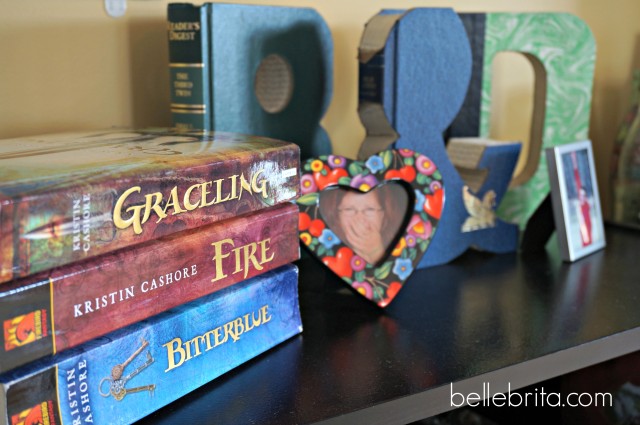 Katsa exhibits more traditionally "masculine" traits, not just the physical ones that accompany her Grace, but in personality as well. She keeps her hair short, she hates wearing dresses, and she vows never to marry. Katsa is quick to anger and slow to recognize the emotions of others.
Fire, on the other hand, epitomizes "feminine" grace, beauty, and sensitivity. She is a talented musician, a skilled archer, and expert horseback rider. Fire loves animals, and she desperately longs for a child of her own someday. As the last human monster, she is literally the most beautiful woman in the Dells.
While Bitterblue is about the same age as Katsa and Fire during their adventures, her personality is much younger. Bitterblue shares the intelligence and courage of Katsa and Fire, but her position as queen limits her ability to move freely about her kingdom. Her advisors both coddle her and overwhelm her with mundane details of the kingdom, hindering her ability to learn the terrifying truths of her father's reign and the lasting effects. While she makes many mistakes, Bitterblue learns from her errors, seeks the forgiveness of those she harmed, and endeavors to undo the damage.
Graceling, Fire, and Bitterblue are all beautiful and challenging novels that can be enjoyed by all fans of fantasy fiction.
What have you read lately? Any book recommendations for me? Talk to me in the comments!