This post contains Amazon Affiliate links.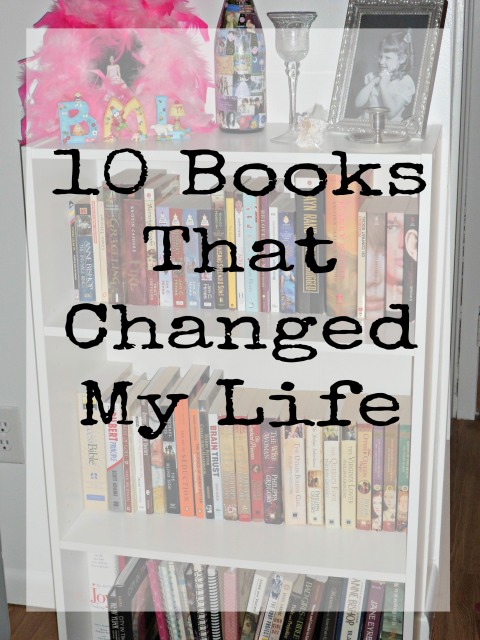 A few people on Facebook tagged me in that meme that's been going around, "10 Books That Have Stayed with You." Clearly I couldn't just list the books in my own Facebook status when I have a whole blog available to me.
These books are not in any particular order. Each one is written out as it came to me.
The Entire Harry Potter series
Yes, I'm counting this as one book (and if you follow the link in the first paragraph, so did everyone else). I can thank Kari and Steve, an unnatural ability to speed-read, and the Greenwood library's book limit for introducing me to Harry Potter. For the Millennium, my family drove out to Denver to celebrate the holidays with my mom's family. By Christmas Eve, I had already finished the 25 library books I'd brought with me. Luckily, Kari and Steve gave our family the first three Harry Potter books for Christmas. On Christmas Eve, I started reading Harry Potter and the Sorcerer's Stone, and I've been hooked ever since. The magic of Harry Potter has had such an influence on my life that my best presents from Dan have all been related to Harry Potter. And he proposed with a hollowed-out Harry Potter book.
http://instagram.com/p/nwMAv8Lo35/?modal=true
Little Women
I first read Louisa May Alcott's Little Women in the 3rd grade. I read a lot of books that year, but Little Women was the longest. At that age, I was recently diagnosed with Crohn's Disease, and I was on a very high dosage of prednisone. I was scared, I was fat, and I took solace in books. It was better for kids to know me as a reader than as the fat, sick kid. Only as an adult do I realize that kids liked me because I was nice, not because I was smart and a good reader.
Candide
Candide might be the only piece of French literature that I read in my French classes and understood really well. French poetry? Totally lost. French theatre? I grasped a bit here and there after careful study. But Candide? Hilarious! And with the help of my professor and peers, I even understood the social commentary.
The Chronicles of Narnia
This also counts as one book. I first read these in elementary school and enjoyed them just as fantastical adventures. The only allegory I really grasped was Aslan as God. I've understood more and more as I've reread these over the years. They've shaped my personal theology and relationship with God more than any nonfiction devotional.
To Kill a Mockingbird
Out of all the books my high school forced me to read, To Kill a Mockingbird was my favorite. I reread it for funsies multiple times. The movie is one of the few films that is as good as the book, which is almost impossible with a book that incredible.
Jesus Feminist
Sarah Bessey found the words to describe the inexplicable way that my faith and my feminism are intertwined.
A Year of Biblical Womanhood
Rachel Held Evans spent a year living biblically, alternately attempting to follow both the spirit and letter of the law. Like with all great books, I laughed. I cried. My life changed.
The Virgin's Lover
My parents gave me this Philippa Gregory novel about Queen Elizabeth I for Christmas my freshman year of college. I have since then purchased almost all of her novels. Her Tudor-era novels I've read multiple times each. In fact, Philippa Gregory has been my favorite author now for years.
A Writer's Paris
I bought this book in my first few weeks of living in Le Vésinet. I read it in different parks in Paris. There's nothing quite like reading a book about writing in Paris while actually in Paris. This book inspired me to take a writing class in the spring at Shakespeare & Co., my favorite bookstore.
Many Waters
I love all of Madeleine l'Engle's books, but Many Waters is my favorite. This was my first time reading a fictional account of a Bible story. While I had often thought to myself, "What about the women?" while reading the Bible, Many Waters was my first time realizing others had the same questions.
Did you participate in this Facebook meme? What books have stayed with you over the years? Linking up with The Circle for my own variation on my favorite books.