Welcome to the seventh day of the 2020 Love Blog Challenge! Today's prompt is Social media. Check out the announcement post for all the prompts and rules this month. You can still join the link-up for yesterday's topic, Fictional love. 
Facebook entered my life in 2005, shortly before I graduated high school. Back then, you needed an .edu email address to join Facebook. Your Facebook wall could be edited by anyone, meaning someone could erase all prior messages on your wall. If you updated your Facebook profile picture, there wasn't an album with all your previous photos.
It was a different world back then, but it was also radically different to everything we understood about social media at the time.
Back then we had GeoCities and livejournal. Even the days of MySpace were relatively young.
And yet, even then, young people were navigating the nuances of posting about your relationship on social media.
How would you rank your friends on MySpace?
Which song lyrics would perfectly express your angst-ridden drama in your AIM Away message?
But hey, at least we had an excuse. We were teenagers. Our frontal lobes weren't fully developed yet. You couldn't really hold us responsible for lacking the impulse control needed to keep our drama offline.
Today, on the other hand…
My peers and I are all adults in our 30s. And some of us are still making mistakes when we post about our relationships on social media.
It's not just Facebook, either. There's an entire overwhelming world of opportunities to overshare on the Internet.
So let's talk about it.
Should you post about your relationship on social media?
3 Reasons to Post About Your Relationship on Social Media
Y'all know I live in the real world of maybes and exceptions and gray areas. Very few things are completely binary, yes or no, black or white. Sometimes it can be a great idea to post about your relationship on social media!
To Announce a Milestone
While I'm pretty sure my local paper published an official engagement announcement or wedding announcement (or both), Facebook and Instagram have become the place to share exciting news in a public way. This is where I celebrate the engagements, weddings, pregnancies, and babies of many of my friends. (I also celebrate their graduations and new jobs, among other momentous occasions, on Facebook).
While it is possible to be obnoxious when sharing your good news, there's nothing wrong with an honest and joyful Facebook post that celebrates a milestone in your relationship. I even post about our wedding anniversary every year.
To Praise Your Spouse
There's a difference between sincerely praising your spouse and obnoxiously bragging about your spouse. Do the former, not the latter.
It's good to be proud of your spouse. You should support them and praise them, both privately and publicly. Celebrate your spouse's graduation, promotion, new job, etc. Tell the world that your spouse cooked you a delicious meal or built you a new bedside table. Publicly thank your spouse for surprising you with flowers or Girl Scout cookies.
Just check your heart and your intentions before you post, because those will most likely affect your choice of words.
Is your social media post a way to demonstrate your love? Is Facebook the easiest way to share good news with extended family? Are you just sincerely happy right now and want to express that online?
Then post away!
Are you trying to prove something online? Are you jealous of other marriages you see on Instagram? Do you plan on checking your Facebook post multiple times to see how many likes and comments you get?
Then maybe think twice about posting about your relationship on social media. Even when writing about something positive, if your heart and intentions aren't pure, the post can have a negative outcome for you and/or your relationship.
To Share a Little Life Update
Not everything on social media has to be big and exciting. Sometimes you just want to share little tidbits about your life. After all, there wouldn't be so many jokes about food photos if people didn't enjoy sharing social media posts about their meals!
When you're in a relationship, your life intertwines with someone else. Understandably, life updates will often include your romantic partner! For example, sometimes I tweet out airplane selfies of my husband and me whenever we're about to fly somewhere.
Headed to Ohio for Christmas! Let it snow, let it snow, let it snow! 💖❄️ pic.twitter.com/MaEIRiDB4m

— Brita Long (@BelleBrita) December 21, 2019
It's been fun, Ohio! But I'm ready to sleep in my own bed and prepare all my own food again! #flongcation pic.twitter.com/QlU4h6GOWw

— Brita Long (@BelleBrita) November 26, 2018
There's nothing wrong with occasional social media posts like that. Just keep things simple and positive!
3 Relationship Updates to Keep Off Social Media
You do not need to share every little detail about your relationship on social media. Some things are better kept between you and your partner, and maybe a therapist.
Major Complaints About Your Spouse
Dan and I both joke about how much hair I shed. It's a silly, lighthearted annoyance–not a genuine or major complaint. I would be fine if he decided to joke about my hair on social media.
However, if you have any genuine, massive complaints about your romantic partner, you need to keep those off social media. Don't post about your fights. Don't post about any issues you're experiencing in your relationship.
It's okay if you need to talk to a third-party about your significant other. A couple's counselor can be a great resource if you're experiencing a great deal of marital conflict. If you just need to vent a little, call your best friend or your parent.
Embarrassing Stories
Only I get post publicly about my poops and my farts. Only I get to laugh or moan about my journey with Crohn's Disease. Dan would never share these stories online because they're not his stories to tell.
Don't get me wrong, Dan and I occasionally share humorous stories about each other, but we always get permission first.
Intimate Details
Look, I'm a blogger, and I absolutely push the boundaries of what I share online. For example, a few months ago, Dan and I both responded to a tweet asking for opinions on a sexual topic. Still, we both kept our answers general, not specific.
Unless you're a sex writer, and thus sharing about sex is part of your literal job, then you should keep intimate details offline. Your life isn't The Bachelorette, and no one needs to know about the windmill.
(And if you are a sex writer, then I assume consent is very important to you. Only share details approved by your partner!)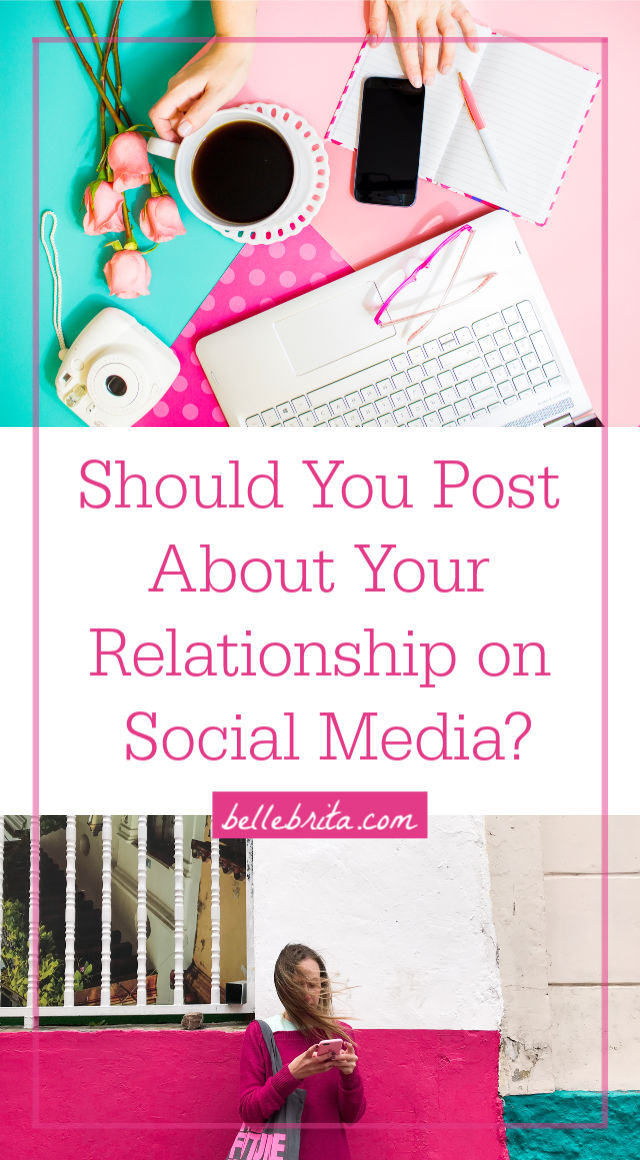 More About Your Relationship on Social Media
Looking for additional thoughts about posting about your relationship on social media? Here are some additional essays and guidelines to help you and your significant other form your own boundaries about what to post on social media.
Meet Your 2020 Love Blog Challenge Hosts!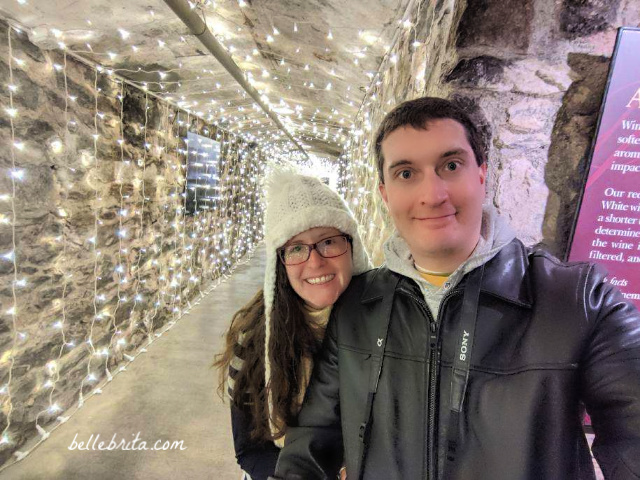 Blog // Twitter // Instagram // Facebook // Pinterest // Tumblr // Bloglovin
Brita Long is the pink and sparkly personality behind the Christian feminist lifestyle blog, Belle Brita. On her blog and social media, you'll discover more than authentic storytelling–she's brutally honest about pursuing a fulfilling and joyful life even with Crohn's Disease and depression.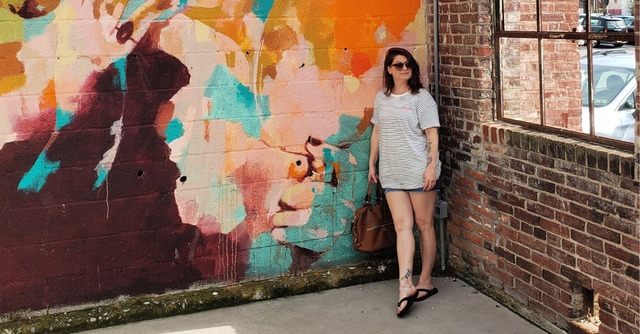 Blog // Twitter // Instagram // Facebook Page // Pinterest // Bloglovin // Facebook Group
Laura is a part-time artist hoping to go full time some day. She has a little black bucket list book filled with adventures. She writes with the hope to inspire. She's known to be quite the workaholic sometimes. She's an INTJ-A, and she believes a cup of hot tea can solve almost anything. Laura embraces perseverance. She's spent a lot of time emerged in self-discovery practices over the last several years, and finds she is still learning as she goes. She is here in the blogging world because she believes the buzz about self-care, wellness, and self-love needs to be heard. You can also find her writing over at www.blogfivebiz.com chatting about blogging and business stuff.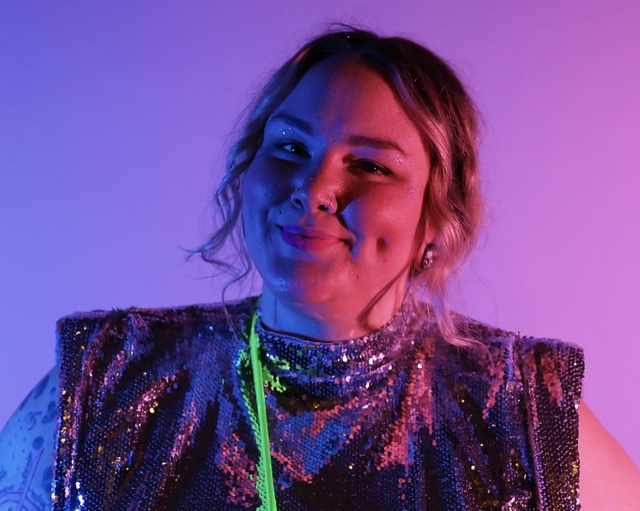 Blog // Twitter // Instagram // Facebook // Pinterest // Bloglovin
Kayla is a twenty-something INFJ and Hufflepuff. She's a full-time professional working in higher education, with interests in reading (mostly thrillers) and binge-watching television shows on some of her favorite streaming platforms. Her favorite things are coffee, Chick-fil-a, Mexican food, and cats. Kayla lives with her husband and their furbaby, Courage, just outside of a small college town near Atlanta.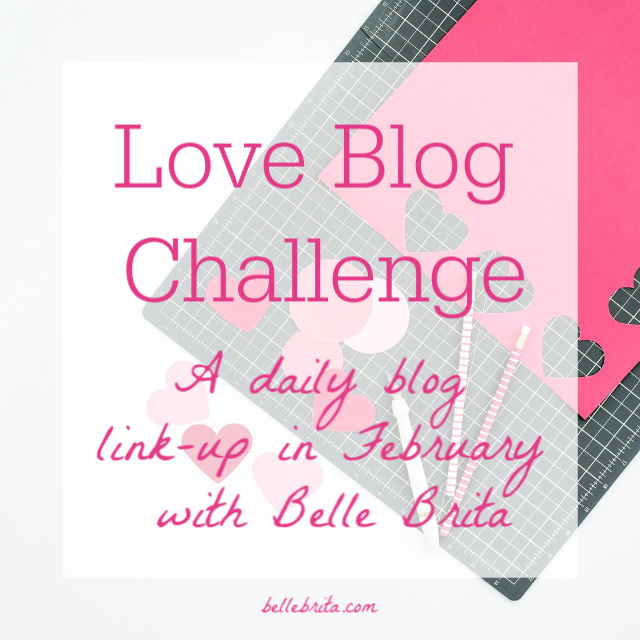 ---
What do you think about posting about your relationship on social media?
P.S. I have a new Instagram account! Please follow me!