Welcome to the thirteenth day of the 2020 Love Blog Challenge! Today's prompt is Healing. Check out the announcement post for all the prompts and rules this month. You can still join the link-up for yesterday's topic, Challenges. 
I was diagnosed with Crohn's Disease over 20 years ago, when I was only 8 years old. That's a long time to live with a chronic illness. Today I also live with depression and anxiety.
I've learned a thing or two about living with a chronic illness. I've also learned what true support looks like.
If you know someone with a chronic illness, you may wonder how to help, or if you can even help at all. Today I want to share a few ways to support someone with a chronic illness.
5 Ways to Support Someone with a Chronic Illness
These suggestions are based on my own experiences. If you're not sure of the best way to support someone with a chronic illness, ask! Every chronic illness is different, and thus every person with a chronic illness will have different needs. Even two people with Crohn's Disease might need support in different ways.
Overall, these are general ideas to support someone with a chronic illness. Just tailor them to your loved one.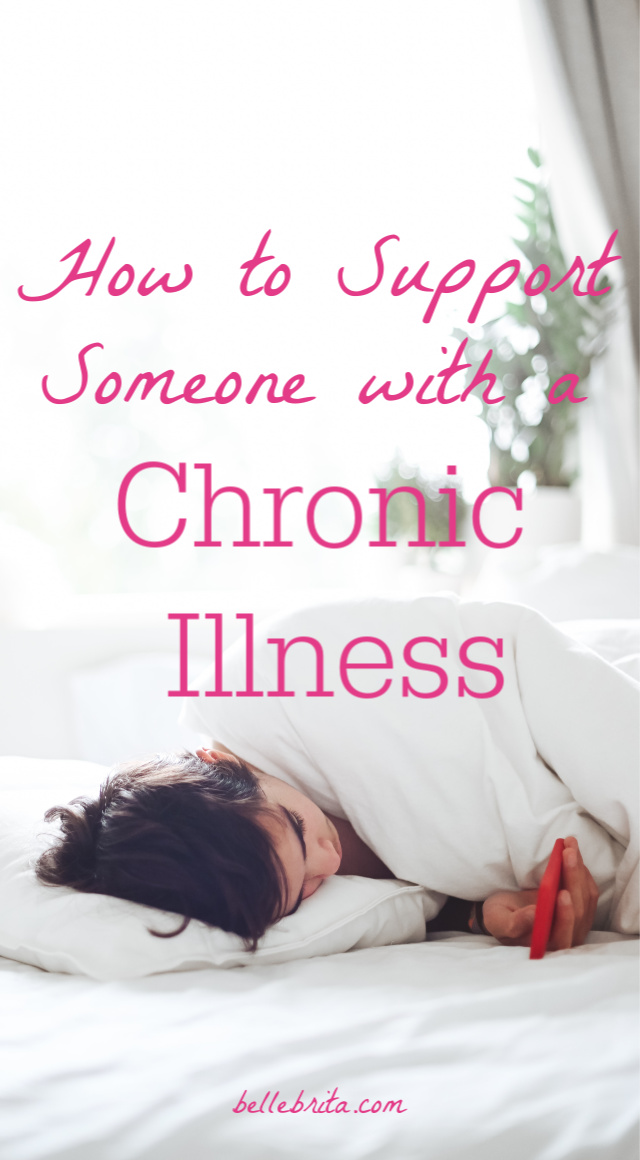 Believe Us
You cannot support someone with a chronic illness if you doubt us.
We are not faking.
We are not exaggerating our symptoms. Or, if we are, it's because we've learned the delicate art of performing disability in order to obtain necessary medical treatment or accommodations.
Many people with a chronic illness have good days and bad days. Don't look at our good days as some sort of "proof" that we're lying about our bad days.
Believing people with chronic illnesses can be a hard lesson to learn, especially if someone has an invisible illness. You can't see my stricture or my inflamed small intestine… Unless, of course, you'd like to see the images from my last MRE or colonoscopy. I can't offer proof of my abdominal pain unless it leads to diarrhea or vomiting. You can take me at my word, or you can exit from my life.
Life is too short (especially with a chronic illness) to deal with people who don't believe us.
Accept Our Limitations
When you believe someone with a chronic illness, you also need to accept our limitations.
If you want to go out to eat, accept our dietary restrictions. We might need to look at a menu before choosing a restaurant, or we might need to give the server detailed instructions on food preparation. Be kind to us. Dietary restrictions aren't fun for anyone. We're doing the best we can.
Also, this really should go without saying, but don't try to trick us into eating food. Apparently this is a real thing that actually happens. Certain forms of dairy will make me sick for a full 24 hours while others are fine. Yes, it's weird. No, I can't explain it. Yes, it's absolutely true because a handful of times when I have consumed milk without realizing it, I only figured it out after getting sick. Food allergies, intolerances, and restrictions are all real. A tiny minority of people cutting out gluten to lose weight doesn't negate the many real food restrictions for people with chronic illnesses.
If you want to engage in physical activity, accept our need for accommodations. For example, I often need easy access to a restroom. My mother-in-law uses a scooter to travel long distances, so she needs handicapped-accessible paths. Living with a chronic illness can be exhausting, so even on a good day, we might need frequent breaks. If your proposed activity can't handle the necessary accommodations, either suggest something else, or accept that we can't join you this time. If accommodations are possible, don't get frustrated when we utilize the accommodations. You can always invite your able-bodied friends to do extreme physical activity with you instead of making your differently-abled friends feel bad about our limitations.
Understand that we might need to cancel plans at the last-minute. Last month, Dan and I had plans to test-drive a car before meeting friends for dinner. On my way to meet Dan, I had to stop to throw up. Twice. We canceled our plans. Our friends understood.
Don't Offer Unsolicited Advice
No?
Then shut up.
I realize that many people have only good intentions when offering unsolicited advice. However, after YEARS of unsolicited dietary tips and quackery, my patience has worn thin.
Every chronic illness is different. Every patient with the same chronic illness is different.
A few years ago, I read four different books with dietary advice for Crohn's Disease. Some of the books were more for general inflammation while the others were specifically for IBD.
Guess what… They all offered different advice.
If you think you have the miracle cure for Crohn's Disease, I've probably heard it before. I'm not interested in what you're peddling, especially if you're making money off it. (I'm all for paying people for their work and for their products, but if your so-called miracle cure is the only one on the market, I'm a little skeptical).
Practice Active Listening
Listen to people with chronic illnesses. Sometimes we just need a friendly ear. If we trust you enough to open up to you, be worthy of that trust. Acknowledge our pain. Offer murmuring words of sympathy and encouragement, but avoid forced positivity or solutions.
Also, don't compare your own physical problems to ours. Your fatigue after staying up with a sick child is not the same as chronic fatigue. Your bloated stomach after overeating isn't the same as Crohn's Disease.
Offer Specific Ways to Help
It's hard to ask for help, even when loved ones offer. "Let me know if I can help with anything!" seems like a nice offer, but it's so often an empty gesture. Someone with a chronic illness might need help with a dozen things, but we don't necessarily want to run down the whole list with you until you come across a task you can handle.
Can you pick up prescriptions at the pharmacy, or bring over a meal that meets dietary restrictions? Offer to do those tasks–and then do them.
Can you watch the kids for a few hours to let a friend take a nap or attend a medical appointment? That can be a huge help, especially if you have a flexible schedule to assist.
Other ways to help someone with a chronic illness:
walk their dog
clean their kitchen
drive them to a medical appointment
take their kids to school
weed their garden
You know your loved one better than a random blogger on the Internet. Think of a few ways you can help, and then offer to do those specific things.
Your loved one might ask for specific help. If you are able, follow through with their request, even if you don't understand or think it's necessary.
Other Ideas to Support Someone with a Chronic Illness
When it comes to supporting a loved one, the options are almost limitless! Here are a few more resources to help you support someone with a chronic illness.
Finally, as mentioned above, the best way to support someone with a chronic illness is just to ask them what they need. Ask how to be a better friend to them.
Meet Your 2020 Love Blog Challenge Hosts!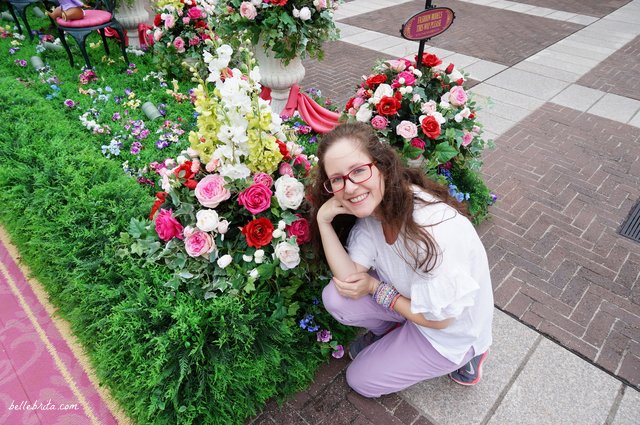 Blog // Twitter // Instagram // Facebook // Pinterest // Tumblr // Bloglovin
Brita Long is the pink and sparkly personality behind the Christian feminist lifestyle blog, Belle Brita. On her blog and social media, you'll discover more than authentic storytelling–she's brutally honest about pursuing a fulfilling and joyful life even with Crohn's Disease and depression.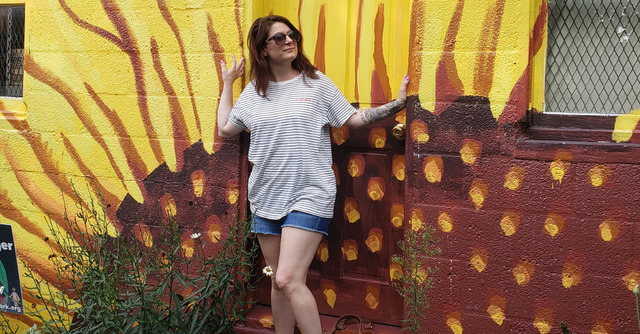 Blog // Twitter // Instagram // Facebook Page // Pinterest // Bloglovin // Facebook Group
Laura is a part-time artist hoping to go full time some day. She has a little black bucket list book filled with adventures. She writes with the hope to inspire. She's known to be quite the workaholic sometimes. She's an INTJ-A, and she believes a cup of hot tea can solve almost anything. Laura embraces perseverance. She's spent a lot of time emerged in self-discovery practices over the last several years, and finds she is still learning as she goes. She is here in the blogging world because she believes the buzz about self-care, wellness, and self-love needs to be heard. You can also find her writing over at www.blogfivebiz.com chatting about blogging and business stuff.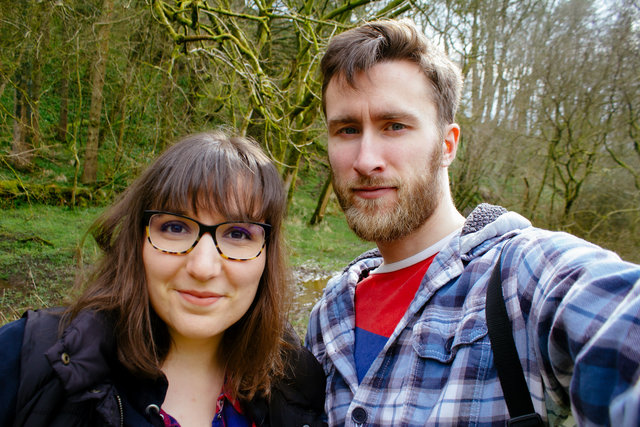 Blog // Twitter // Instagram // Facebook // Pinterest // Bloglovin
Britta blogs over at the Bright And Bold Life about her journey as Jesus-follower, wife, church planter, environmentalist and maker. She recently moved from the UK to Berlin with her husband to be involved with a new church plant. Her recipe for a good day includes coffee, bookshops, nature walks and knitting needles.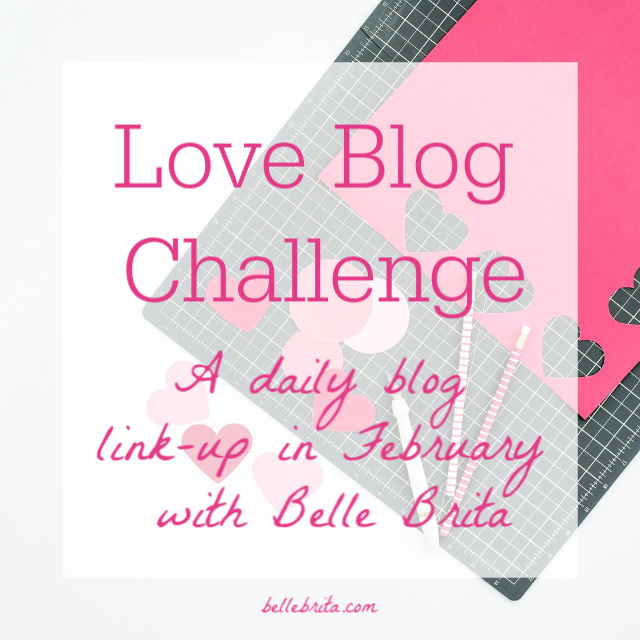 ---
If I make the bed, do two loads of laundry, and prepare a healthy breakfast and a healthy lunch, then I don't have time to pick up clutter, or clean the bathroom, or run errands, or take a shower.
If I take a shower, put on makeup, film a video, unload and load the dishwasher, then I don't have time to clean the kitchen, or write a blog post, or do my volunteer work.
I can live in a tidy and clean house, or I can live a full and vibrant life.
I can push myself to be like able-bodied people, or I can work towards healing.
With a chronic illness, I am physically unable to do everything that I want, and I'm okay with that. However, not everyone understands this. Either they disagree with my priorities, or they think I should be able to accomplish more in a day because they don't understand the realities of living with a chronic illness.
The ultimate way to support someone with a chronic illness is just that: be supportive. Accept us as we are. Let us live our lives the best way we can.