Welcome to the fifteenth day of the 2019 Love Blog Challenge! Today's prompt is Strength. Check out the announcement post for all the prompts and rules this month. You can still join the link-up for yesterday's topic, Cooperation. 
In case my media preferences aren't perfectly obvious, Netflix tends to recommend the category "Films Featuring Strong Female Leads" (or similar) based on my viewing history. Add in some crime procedural dramas and TV/movies intended for tweens, and you've pretty much covered my streaming binge criteria.
To the surprise of absolutely no one, my taste in books is similar to my taste in TV and film. A nice mix of young adult novels, fantasy fiction, murder mysteries, not-overly-sexy romance novels, and science fiction.
Those genres might seem a little all over the place, but I still have a preference within all those genres.
I like strong female characters.
I like complicated women.
Give me female friendships and women with magical powers and wives who support their husbands and badass heroines and single mothers.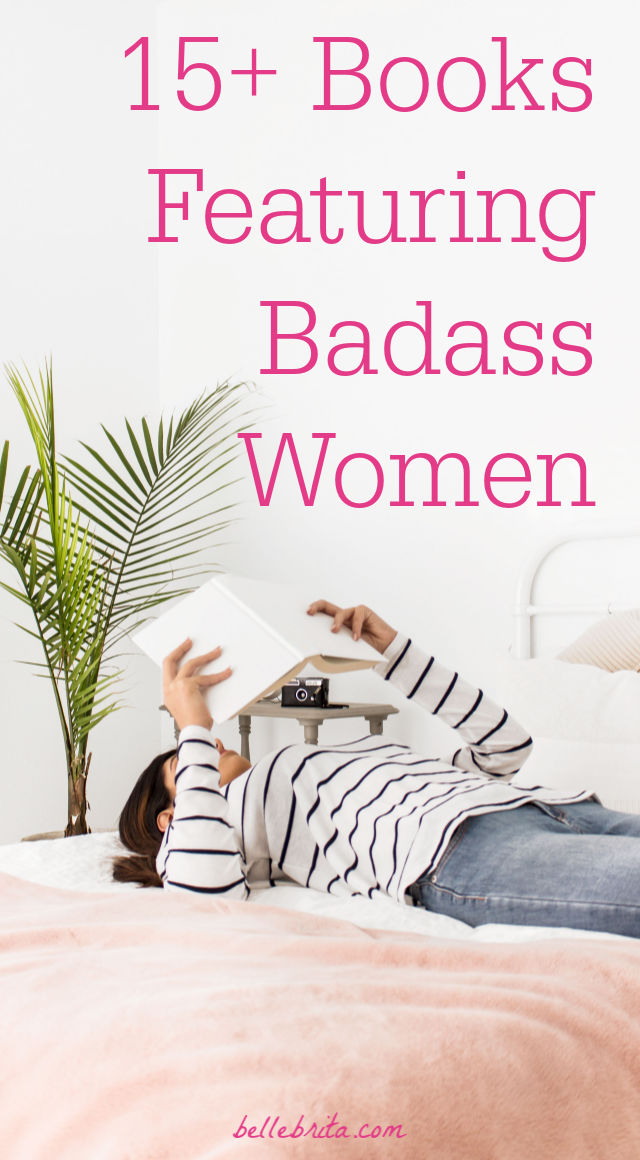 There are so many different ways to be a strong woman.
"Feminism isn't about making women strong. Women are already strong. It's about changing the way the world perceives that strength." — G.D Anderson.
I want to see all of them in the media I consume.
In honor of strong women, here are a few of my favorite books with strong female characters.
Note: This post contains Amazon affiliate links. However, I'm only recommending books I've personally read myself. Most of these books I even own, and several I've read multiple times. If you make a purchase based on my genuine book recommendations, I might earn a commission at no cost to you. 
Historical Fiction Featuring Strong Female Characters
I'm not sure which genre I love more… historical fiction or fantasy fiction. Historical fiction gives voice to both real and possible women of the past. Women's stories haven't always been recorded, so historical fiction helps fill in the gaps!
The Books of Rachel by Joel Gross
I have read this book more times than I can count in the last two decades or so. The battered copy that my mom and I shared is still on a bookcase somewhere at my dad's house. This novel covers 500 years of a single Jewish family's history, from the 15th century to the 20th century, focusing on the women named Rachel.
The Poisonwood Bible by Barbara Kingsolver
This long and intense work of fiction follows a Baptist missionary, his wife, and their four daughters over three decades, beginning in 1959 Belgian Congo. The story alternates POV between all the women.
Remarkable Creatures by Tracy Chevalier
Chevalier writes beautiful historical fiction novels. This novel follows Mary Anning and Elizabeth Philpot as they turn their town–and the scientific community–upside-down with their fossil discoveries.
The Boleyn Inheritance by Philippa Gregory
Gregory has written dozens of historical fiction novels featuring strong female characters. I own most of them! I want to highlight The Boleyn Inheritance because it alternates point-of-view between three women: Anne of Cleves, Katherine Howard, and Jane Boleyn.
Fantasy Books with Strong Female Characters
I read more fantasy than possibly any other genre. It's not necessarily that I like fantasy more than other genres, but that my favorite books to reread are almost all fantasy novels with strong female characters.
Hermione Makes Two Useless Friends by J.K. Rowling
What, you didn't read this one? Oh, right, the common American title is Harry Potter and the Sorcerer's Stone.
All jokes aside, the wizarding world is filled with some badass witches. Hermione Granger is just one of them! Add in Ginny Weasley, Luna Lovegood, Minerva McGonagall, Molly Weasley, Bellatrix Lestrange… and those are just the prominent female characters.
Even the supporting female characters show a wide diversity of strength (and imperfection, because no one likes movie!Hermione). Parvati and Padma Patil, Cho Chang, Lavender Brown, Angelina Johnson, Katie Bell, Arabella Figg, Nymphadora Tonks…
Need I say more?
Graceling Realm Novels by Kristin Cashore
I actually wrote an entire blog post reviewing Cashore's trilogy in regards to the diversity of strong female characters. Graceling is one of my all-time favorite fantasy novels.
Without divulging spoilers, each novel features a strong female protagonist. And yet, each of these three women is completely different than the others.
A Great and Terrible Beauty by Libba Bray
This is the first book in a trilogy, but it can be appreciated as a standalone novel. I borrowed A Great and Terrible Beauty from the library so many times that once I finally had the money, I promptly purchased the entire trilogy.
This wonderful blend of historical and fantasy literature tells the story of four teenage girls at a posh boarding school. All of them feel restricted by their gender (and their class), but they find liberty in magic.
Melissa Olson Novels
Melissa Olson writes two urban supernatural series that I LOVE. One is called Boundary Magic. The other is Scarlett Bernard. Both series are standalone, but the characters overlap between the two. Oh, and there's a "sequel series" called Disrupted Magic.
If you like complex witches, vampires, werewolves, and rare beings who nullify magic, then you'll love Olson's novels.
Princess Books by Jim C. Hines
You think you know Cinderella, Snow White, and Sleeping Beauty? This Princess quartet completely retells their stories in a highly imaginative way. Plus the novels draw from multiple other fairy tales!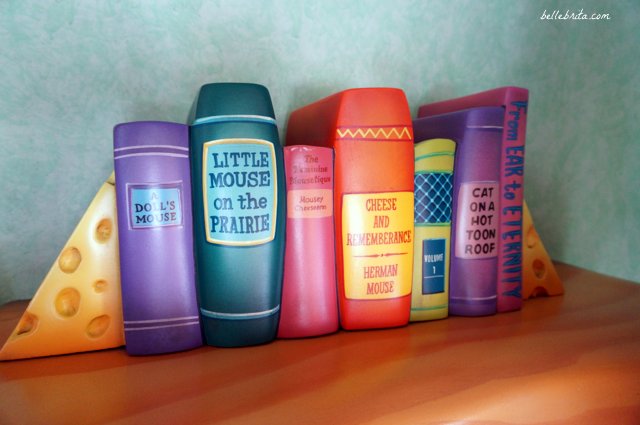 Novels That Celebrate Female Friendship
These books are all primarily contemporary or literary fiction. Not only do these novels include strong female characters, but they celebrate the importance of female friendship.
Big Little Lies by Liane Moriarty
This book is wildly popular, for a good reason. Yes, there's a mystery. Yes, I like the format of the storytelling. But central to this book is the friendship between women. I love it.
A Thousand Splendid Suns by Khaled Hosseini
Ugh, this book is just so beautiful and devastating. The plot revolves around two Afghani women and their close relationship.
The Sisterhood of the Traveling Pants by Ann Brashares
I first read this in high school and just fell in love. Even the film adaptation is good. There's just something about a group of close friends sticking together.
Little Women by Louisa May Alcott
There's nothing like the friendship between sisters as seen in Little Women. Meg, Jo, Beth, and Amy navigate life, love, and loss in one of the most beautiful tales of sisterhood.
Forks, Knives, & Spoons by Leah DeCesare
A great coming-of-age story that follows two women as they become best friends and navigate the ups and downs of life together. Note: I received a copy of this to review.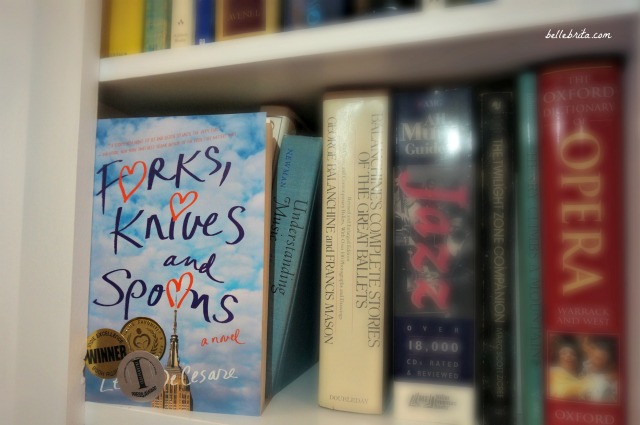 The Friday Night Knitting Club by Kate Jacobs
I laughed and I cried so hard while reading this book. The Friday Night Knitting Club will make you wish you had friends like these.
---
Meet Your 2019 Love Blog Challenge Hosts!
Twitter // Instagram // Facebook // Pinterest // Tumblr // Google+ // Bloglovin
Brita Long is the pink and sparkly personality behind the Christian feminist lifestyle blog, Belle Brita. On her blog and social media, you'll discover more than authentic storytelling–she's brutally honest about pursuing a fulfilling and joyful life even with Crohn's Disease and depression.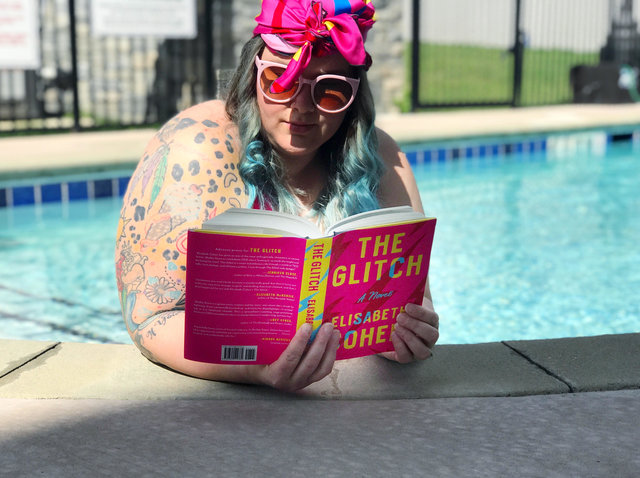 Twitter // Instagram // Facebook // Pinterest // Bloglovin // Google+
Kayla Whitter is a 20-something INFJ and Hufflepuff. She works full-time at a local university, goes to graduate school, and runs the lifestyle blog A Paper Arrow. Her favorite things include reading, drinking coffee, eating Chick-fil-A and Mexican food, and hanging out with her hubby and cat (Courage).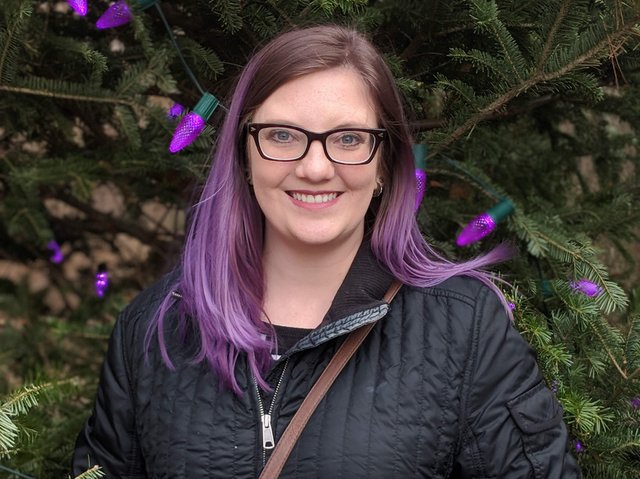 Instagram // Twitter // Facebook // Pinterest
Charlene is a 20-something wife and fur-mama living in Portland, Oregon. She's a follower of Christ, watcher of SciFi, reader of fantasy, singer of show tunes, and lover of her husband! She uses her blog, Enduring All Things, to help couples build a marriage that will endure whatever comes their way.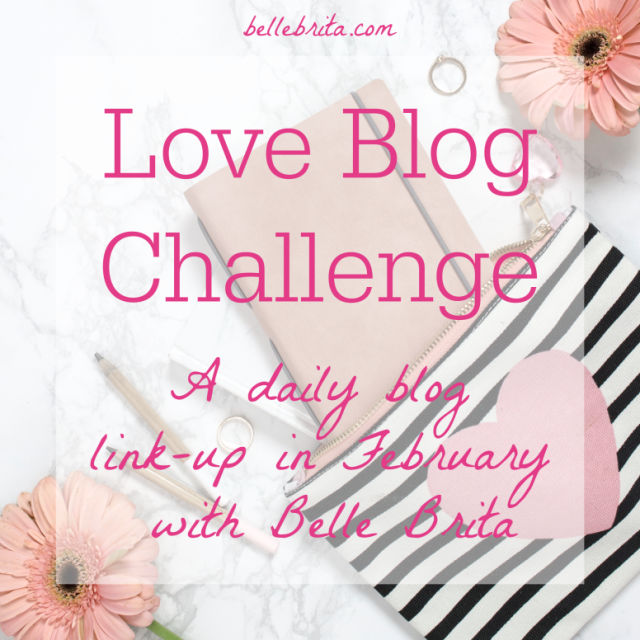 Loading InLinkz ...
---
What kind of books do you like to read? Do you appreciate a diversity of strong female characters? Share your bookish thoughts in the comments!