I might be 30 years old, but I still love reading Young Adult novels. There's just something about teenagers and their problems that both enthralls me and endears me.
I'm not alone in this… right?
So today's book recap is all about the Young Adult books I've read in the last few months. And by "last few months," I mean going all the way back to January.
I know I'm way behind in reviewing the books I've read for 2018. Forgive me?
I've read eight new Young Adult books so far this year, not counting the Kiera Cass novels, which I've already reviewed.
Related: What I've Been Reading Lately // Kiera Cass
I've also reread… um, I think five? But I'm only reviewing rereads that are part of a series. Otherwise I would spend the rest of my life writing book reviews!
Without any further ado, here are the Young Adult novels I've read so far in 2018!
Note: This post contains Amazon affiliate links. If you click on something and make a purchase, I may or may not receive a commission. It's complicated. Read more on my disclosure page. Obviously I'm giving my honest reviews of these books.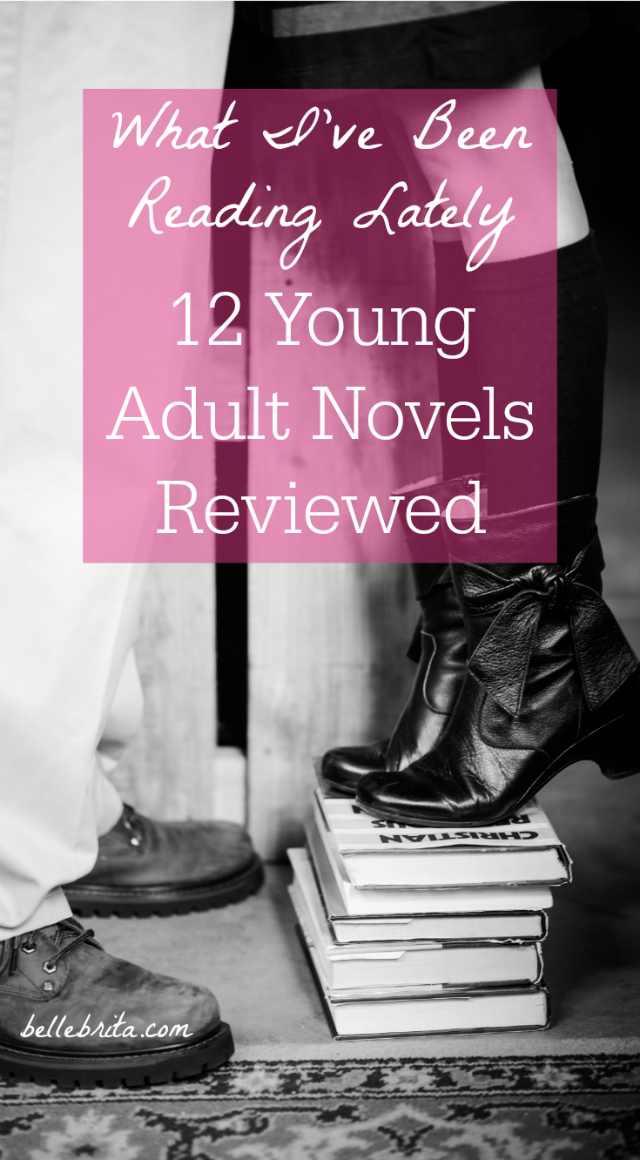 Most of these books I checked out from my local library. A few of these books were Kindle reads. Two rereads were free digital copies I received in exchange for my review. I'll note in each review how I acquired the book.
ALSO! Since these are Young Adult, there's a question of age-appropriateness. Unless otherwise noted, I think the content is appropriate for middle schoolers and older. That is, I don't think there's too much violence or sex. If I think the book's content is more suitable for older readers, I've noted that at the end. All of the books might have strong language… I just don't recall for the books I read a few months ago.
Finally, as always, stars are out of 5. I base my ratings primarily on how much I enjoyed reading the book.
The Future of Us by Jay Asher and Carolyn Mackler
Book summary from Amazon:
Josh and Emma are about to discover themselves–fifteen years in the future

It's 1996, and Josh and Emma have been neighbors their whole lives. They've been best friends almost as long–at least, up until last November, when everything changed. Things have been awkward ever since, but when Josh's family gets a free AOL CD-ROM in the mail, his mom makes him bring it over so that Emma can install it on her new computer. When they sign on, they're automatically logged onto Facebook . . . but Facebook hasn't been invented yet. Josh and Emma are looking at themselves fifteen years in the future.

Their spouses, careers, homes, and status updates–it's all there. And every time they refresh their pages, their futures change. As they grapple with the ups and downs of what their lives hold, they're forced to confront what they're doing right–and wrong–in the present.
This novel is an awesome blend of Young Adult and science fiction, and it totally tugs at my nostalgic heart strings. In 1996, I was just a little kid, but by 2001, I was a teenager in high school. The setting of this book is close enough to my adolescence to just love it all.
The use of present tense was jarring at first, and it kept taking me out of the story. Eventually I became used to it, but it took several chapters.
I loved all the 90s references, but a few of them felt forced, like the authors were trying to jam as many 90s details into the narrative as possible.
Overall, this book completely engrossed me, and I read it in a weekend. The plot is definitely innovative. Without giving spoilers, I think the plot did a great job of driving character development. I was definitely happy with what the characters were like at the conclusion.
Library book.
4 stars
Book summary from Amazon:
Jane has lived a mostly ordinary life, raised by her recently deceased aunt Magnolia, whom she counted on to turn life into an adventure. Without Aunt Magnolia, Jane is lost. So she's easily swept away when a glamorous, capricious, and wealthy acquaintance from years ago asks Jane to accompany her to a gala at the extravagant island mansion called Tu Reviens.

Jane remembers her aunt telling her: "If anyone ever invites to you to Tu Reviens, promise me that you'll go." What Jane doesn't know is that the house will offer her five choices that could ultimately determine the course of her life.

One choice leads Jane into a heist mystery. Another takes her into a spy thriller. She finds herself in a gothic horror story, a space opera, and an extraordinary fantasy realm. She might fall in love, she might lose her life, she might come face-to-face with herself. Every choice comes with a price. But together, all the choices will lead her to the truth.

One house. Five choices. Limitless possibilities.
I love the Graceling books, but I wasn't sure if I would like this or not. I think Kristin Cashore is an incredible writer, so I decided to give Jane, Unlimited a chance.
It was unlike any book I've read before, in a good way. I want to read it a second time because there are hints of foreshadowing throughout the book that I think I'll understand better, knowing how the whole book ends.
This is a book that leaves a lot to the reader's interpretation and imagination, while still providing enough information and context to satisfy the desire for a conclusion.
I love the characters, the setting, and the plot. The choice of narrative structure is what makes Jane, Unlimited stand out from other books.
That's really all I can say without giving away spoilers.
Although… after reading other reviews on Goodreads, I'm surprised at what I consider to be spoilers versus what other readers consider to be spoilers. Read those reviews at your own risk.
Library book (but I own all three Graceling books).
5 stars
Book summary from Amazon:
"At school I'm Aussie-blonde Jamie — one of the crowd. At home I'm Muslim Jamilah — driven mad by my Stone Age dad. I should win an Oscar for my acting skills. But I can't keep it up for much longer…"

Jamie just wants to fit in. She doesn't want to be seen as a stereotypical Muslim girl, so she does everything possible to hide that part of herself. Even if it means pushing her friends away because she's afraid to let them know her dad forbids her from hanging out with boys or that she secretly loves to play the darabuka (Arabic drums).
The good:
I read the whole book in one sitting. So it was definitely interesting enough to keep me reading.
I enjoyed reading about multiple cultures so different than my own. Jamie is a Muslim teenager, born to Lebanese immigrants in Australia. (I'm white, Christian, American). Someone else will have to vouch for accuracy, though.
Jamie's voice genuinely sounds like a teenager. Her identity crisis and pressure to fit in at school seems real.
The confusing:
This might just be when the book came out, or maybe since the setting is Australia, but in 2006, I don't remember there being some public database of email addresses for people to randomly email each other. A reference to AIM or Facebook or livejournal or MySpace would have made more sense to me, BUT maybe it's an Australian thing.
I like the secondary characters (even the bullies, as characters), but there are so many that there's not much character development, even for the primary secondary characters.
The bad:
I guess the problem with a realistic teenage narrator is she can be really annoying. Yes, her dad is unnecessary strict and incredibly sexist, but she doesn't argue with him in any reasonable way. She basically just yells all the time about how unfair he is.
Library book.
3.5 stars
Moxie by Jennifer Mathieu
Book summary from Amazon:
MOXIE GIRLS FIGHT BACK!

Vivian Carter is fed up. Fed up with an administration at her high school that thinks the football team can do no wrong. Fed up with sexist dress codes, hallway harassment, and gross comments from guys during class. But most of all, Viv Carter is fed up with always following the rules.

Viv's mom was a tough-as-nails, punk rock Riot Grrrl in the '90s, and now Viv takes a page from her mother's past and creates a feminist zine that she distributes anonymously to her classmates. She's just blowing off steam, but other girls respond. As Viv forges friendships with other young women across the divides of cliques and popularity rankings, she realizes that what she has started is nothing short of a girl revolution.

Moxie is a book about high school life that will make you wanna riot!
I wish this book had existed when I was a teenager. So much of it resonates with the frustrations I felt in high school and in college. I didn't have the vocabulary to express what I was feeling back then. This book resonates so hard with the injustices I faced as a young woman, the injustices that still frustrate me today.
Shoutout to Amanda at Rhyme and Ribbons for reviewing this book. I checked it out at my local library after reading her review.
5 stars
Imposter by Susanne Winnacker
Book summary from Amazon:
Tessa is a Variant, able to absorb the DNA of anyone she touches and mimic their appearance. Shunned by her family, she's spent the last two years training with the Forces with Extraordinary Abilities, a secret branch of the FBI.

When a serial killer rocks a small town in Oregon, Tessa is given a mission: she must impersonate Madison, a local teen, to find the killer before he strikes again.

Tessa hates everything about being an impostor—the stress, the danger, the deceit—but loves playing the role of a normal girl. As Madison, she finds friends, romance, and the kind of loving family she'd do anything to keep.

Amid action, suspense, and a ticking clock, this super-human comes to a very human conclusion: even a girl who can look like anyone struggles the most with being herself.
I stayed up all night reading this in one go. That's how engrossing it was.
This is like a sci-fi alternate universe to the current America as we know it. In this universe, some people are "variants." (Think mutants in Xmen). They have special powers. They also usually work for the government, even the children/teenagers.
Tessa is a teenage variant on her first mission. She has to impersonate Madison, a dead high school student, to track down a serial killer.
The good:
The concept of variants, their training, the hints about other missions. Tessa's complicated thoughts on her mission. Tessa discovering Madison's flaws. The fast-paced plot and suspense. While the ending is a little open for the sequel, the book is still complete as a standalone novel.
What could have been better:
Tessa's backstory is frequently mentioned, but not fully developed. Maybe the sequel goes into her backstory more.
The bad:
The romantic subplot. It just felt forced. A lot of telling and not showing.
Overall, this was a really fun read. Definitely my kind of book. I want to track down the sequel, but…
I bought this book at The Dollar Tree, and now I understand why they were selling it. The author did publish a sequel, but in 2015, she announced that she was no longer writing Young Adult novels… Even though the sequel (apparently) doesn't complete the story.
So.
Imposter can be enjoyed as a standalone novel, but I don't recommend spending much money on it. See if you can borrow it from the library or buy it at a steep discount.
High schoolers and older for violence (including some graphic violence) and possibly strong language (but I forget how much swearing there is).
4 stars
Book summary from Amazon:
Ellie's Sweet 16 is a summer of firsts.
First car.
First kiss.
First boyfriend.

First serial-killing stalker…?

Hockey-obsessed tomboy Eleanor Westley has never been the object of a guy's affection before. So when the hottest boy she's ever seen moves in across the street and starts treating her like she's the center of his universe, naturally she's going to be a little skeptical. But everything starts to make sense when girls who look just like Ellie start dying all around the city. Obviously the new guy is the killer, and of course he only likes her because he wants to slice her into tiny pieces. Right?

The more Ellie gets to know Seth the more she's convinced he's a psychopathic killer. Problem is, he's the sweetest psychopathic killer she's ever met. Not to mention he's brutally hot. No matter how hard she tries, she can't help but fall for him.

Will Ellie find true love? Or will her summer of firsts turn out to be a summer of lasts?
I love Kelly Oram's books, and I've read almost all of them. She writes amazing fluff, and this is no exception.
My only problem with this book, and with other books she's written, is she sometimes portrays inappropriate and sometimes predatory behaviors as normal or romantic in teenage relationships.
Overall, I enjoyed this book. She definitely kept me guessing who the serial killer was, almost until the reveal itself.
Kindle book, purchased.
High schoolers and older for hot kissing scenes and violence and maybe strong language (but I forget how much swearing is involved).
4 stars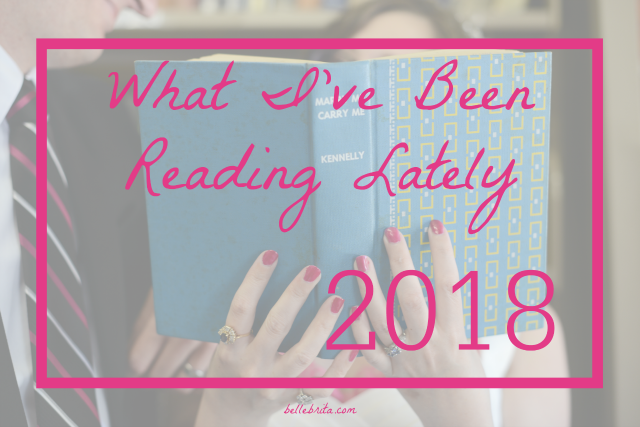 Book summary of Being Jamie Baker from Amazon:
"Most superhero stories start with a meteor shower or a nasty insect bite, but mine actually starts with a kiss."

In book one of the Jamie Baker series, popular teen romance author Kelly Oram creates an electrifying superhero origin story with a lovable twist.

An accident that should end in tragedy instead gives seventeen-year-old Jamie Baker a slew of uncontrollable superhuman abilities.

To keep her secret safe Jamie socially exiles herself, earning the title of Rocklin High's resident ice queen. But during a supercharged encounter with star quarterback Ryan Miller she literally kisses anonymity goodbye. Now the annoyingly irresistible Ryan will stop at nothing to melt the heart of the ice queen and find out what makes her so special.

Unfortunately, Ryan is not the only person on to her secret. Will Jamie learn to contain her unstable powers before being discovered by the media or turned into a government lab rat?

More importantly, can she throw Ryan Miller off her trail before falling in love with him?
Where do I even begin?
I recently read the final book in this trilogy for the first time, after rereading the first two. About five years ago, I received complimentary Kindle versions of both Being Jamie Baker and More Than Jamie Baker in exchange for my reviews.
I haven't been following Kelly Oram as closely as I once did, so I didn't even realize that she finally published the conclusion two years ago.
Luckily I discovered this right before my flight to LA (and subsequent flight to Tokyo). Remember Jamie Baker was available to borrow from the Kindle library, so I didn't even have to buy it! This is a perk for members of Amazon Prime. We can borrow one book per month. This is different than Kindle Unlimited, which I do not have.
This is my spoiler-free review of the trilogy. Keep in mind that even the summary for the second book has spoilers for the first, and the summary for the conclusion has spoilers for the second book.
Jamie Baker is a great protagonist. I love her character development throughout the trilogy. She's as realistic as can be–for a teenage girl with superpowers.
Ryan Miller is also a great character. I wish he and I could be best friends. He might be a little unrealistic (are teenage guys really that amazing in real life?), but sometimes a lack of realism adds to the reading fun.
The world-building is minimal, since these books take place in a modern United States, just with secret bad guys and secret good guys.
The villains from book to book definitely escalate in a standard sci-fi series kind of way.
Each book has a few plot twists that you may or may not guess, depending on how perceptive you are as a reader.
The first book can be read as a standalone novel. I appreciate this in a trilogy or series. You can try it without committing to the whole thing! The second book ends on a cliffhanger, though.
My one main criticism is a problem I have with Young Adult novels in general, and Kelly Oram's books specifically. They treat teenage romantic relationships as though they'll last forever. And it's "romantic" when one teenager makes a stupid decision for the sake of their relationship. I'm pretty sure Kelly Oram is Mormon, though, which could influence her perspective on young relationships, even when her characters aren't religious.
High schoolers and older for hot kissing scenes, off-screen sex scenes, strong language, and a lot of violence, some graphic.
4 stars for the overall trilogy
"How to" Trilogy by Cassie Mae
How to Date a Nerd
Book summary of How to Date a Nerd from Amazon:
Zoe has a great pair of legs, perky boobs, and wears exactly what she needs to show it all off. She works hard for the easy sleazy you only wish you were me reputation, burying who she really is—an all-out nerd. The only time Zoe gets to be herself is when she hides under her comforter to read X-Men comics, sending jealousy stabs at everyone who attends Comic-Con.

Zak's a geek to the core, shunned by everyone in school for playing Dungeons and Dragons at lunch and wearing "Use the Force" t-shirts. And Zoe's got it bad for the boy.

Only Zak doesn't want Popular Zoe. He wants Geek Zoe.
How to Score a Band Geek
Book summary of How to Score a Band Geek (originally titled How to Seduce a Band Geek) from Amazon, with a few words removed to eliminate spoilers for the previous book:
Sierra Livingston's got it bad for Levi Mason—the boy who carries his drumsticks in his pocket, marches with the school's band, and taps his feet to whatever beat runs through his head. Sierra racks her brain for ways to impress the sexy drummer, but nothing seems to be working.

When Sierra gets paired with Levi's sister, Brea, for a mentorship program, they strike a deal. In exchange for Sierra keeping her mouth shut about Brea ditching the program, Brea lets Sierra dig for more info on Levi to help get the guy of her dreams.

But when Sierra discovers Levi no longer plays the drums, his family has moved into a trailer, and he's traded in his Range Rover for a baby blue moped, Sierra's not sure if she can go through with violating his privacy. She'll have to find the courage to ask him straight out—if he's willing to let her in—and explore other ways to seduce the school's band geek.
How to Hook a Bookworm
Book summary of How to Hook a Bookworm from Amazon:
Getting kissed for a birthday present should not be a big deal. Especially for Brea Mason, who doesn't think of her best friend, Adam Silver, in any way other than… well, a friend. But after the liplock she can't seem to get him off her mind. And she has to, because Adam is a senior while she's stuck in high school for another two years.

Then BAM, the perfect distraction comes along in the form of a new, hot sophomore who actually seems interested in Brea, despite her anti-social personality. And with the stress at home, stress at school, and ignoring the reality of all her friends leaving come June, Brea welcomes the distraction.

But when she sees four fat Fs on her report card, Brea needs a study buddy, and the best candidate is Adam, book nerd and math whiz. So she enlists his help, hoping the birthday kiss was just a fluke. After all, she has a boyfriend now. It should be easy to ignore the butterflies and fizzy feelings that arise with the bookworm… right?
Teenage girl likes teenage boy. Teenage boy likes teenage girl. A personality flaw or miscommunication or life problems get in the way of romance, until the lovebirds work everything out.
These books are absolutely formulaic, but that's half the fun.
Like Kelly Oram, Cassie Mae writes amazing fluff, and I mean that in the best way possible. Even with romance being the central plot, she still addresses real issues facing teenagers, like sexual assault, unstable home lives, and school/life balance.
I have two criticisms for the trilogy as a whole, and they do reveal minor spoilers.
Spoilers ahead.
Readers beware.
One, relationships and characters don't completely carry over from book to book. There's no resolution for some of Zoe's friendships in the first book. I wish there had at least been a throwaway line in the second book. Then a friendship in the second book basically disappears in the third book. This is mentioned, but there's no reason given for it, and it felt like a lazy explanation for not having to write much about that friendship.
Two, the age gap between couples. In the first book, both characters are seniors. Great. In the second book, the girl is a sophomore and the boy is a senior. Okay, that's fine. In the third book, the end couple is again a sophomore girl with a senior boy. And yes, the sophomore girl briefly goes out with a sophomore boy… But still.
I don't like repeated age gaps in romantic couples. It's a common trope in Young Adult novels, one that's way worse in TV and film. Why does the male character have to be older than the female character? Why can't they be the same age? Or why can't the female character be older?
I bought the first two books on my Kindle ages ago, but I reread them before reading the third book. I borrowed How to Hook a Bookworm through the Kindle library.
High schoolers and older for hot kissing scenes, discussions of sex, strong language, and non-graphic sexual violence.
4 stars for the overall trilogy
---
Phew, another long post! Book reviews end up long because I include the book summaries. I just want my blog readers to have a full picture of the books I'm reviewing! And I don't really have time to devote a single post to each book I've read, especially considering I've read over 30 books already this year, counting my rereads.
If you are a parent of middle school or high school readers, I hope these reviews will help you and your kids find new, age-appropriate books to read. I do enjoy the girlier romances, but both Jane, Unlimited and The Future of Us are definitely for readers of all genders. The Jame Baker Trilogy would also be a great read for any teenager, regardless of gender.
Have you read any of these books? What Young Adult novels should I read next? Leave your thoughts in the comments!