I'm getting back to my blogging roots, when I wrote about whatever interested me, and I didn't worry about SEO or Pinterest. What interests me? Books! I enjoyed doing a reading recap of 2017, but a single blog post couldn't cover all the books I read in an entire year. So this is the first of many blog posts, recapping some of what I read in January.
Note: This post contains affiliate links. I only recommend products that I love, or that I think my readers will find useful. All opinions are my own.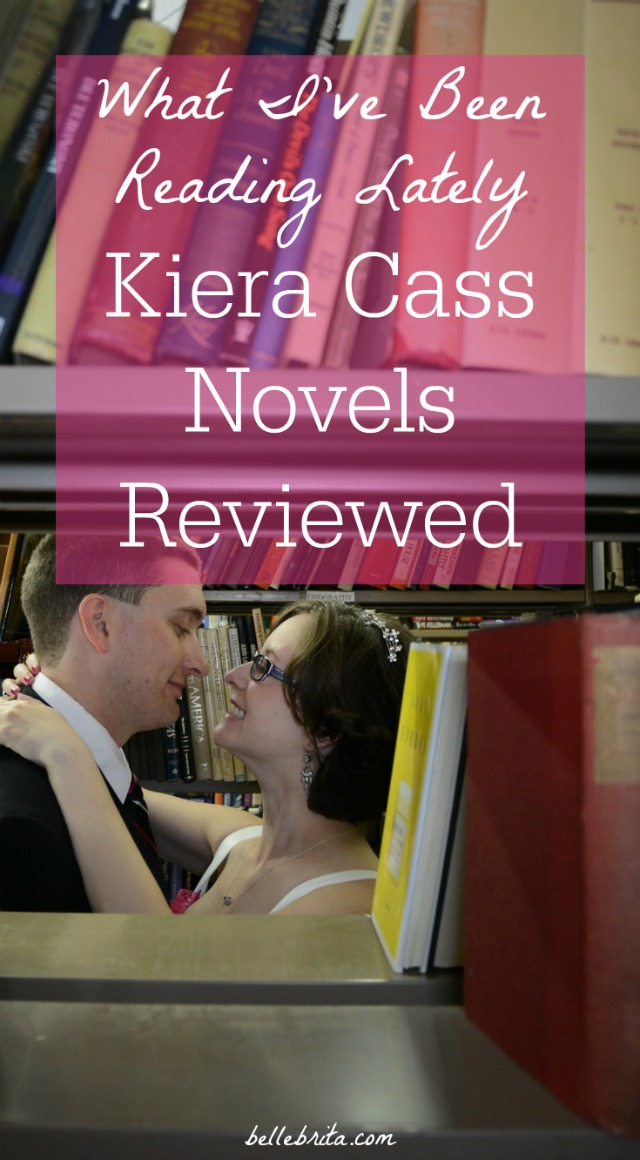 My 2018 Goodreads goal is to read 30 new books. It's March, and I'm already more than halfway there. I'm not sure if I'll change my goal, let myself surpass my goal by a lot, or indulge in many rereads this year. Time will tell!
I've mostly read Young Adult novels so far this year. I've also read a few Amazon First Reads novels, one of the many perks of my Amazon Prime account. I enjoy reading fluff. Keeping up with the news and current events is enough serious reading material for me!
Before I jump into my book reviews, I have to book brag first. Guess who Dan and I saw speak last week…
Gregory Maguire.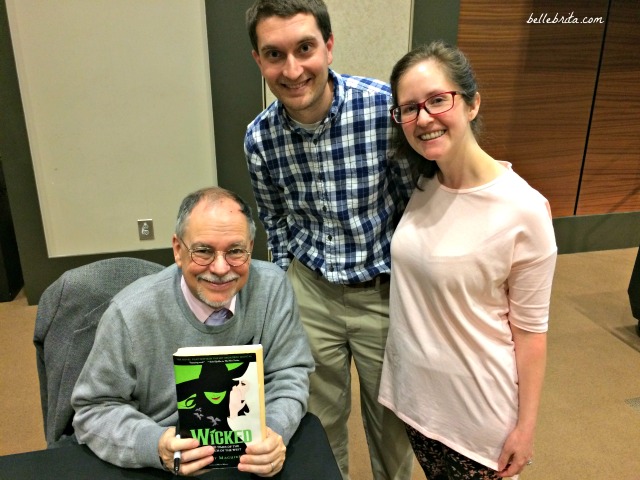 Yup, the author of Wicked came to Forsyth County! Dan and I saw him speak… And then we had the pleasure of standing in line for two hours so Maguire could sign my books. If I had known he was signing unlimited books per person, I would've bought all of his other books. Alas, I naively thought my three books that I've owned for ten years would be pushing the limit of signatures!
Since I'm so ahead in my reading goal, I think I'll reread Wicked and Mirror, Mirror. I've already read Confessions of an Ugly Stepsister more times than I can count! Then I might buy more of his books.
So what have I been reading lately?
My initial plan was to review everything I've read in the last two months, but I wrote almost 2,000 words on just Kiera Cass's books. I figured that was enough for one blog post! More book reviews to come.
Book summary from Amazon:
Prepare to be swept into a world of breathless fairy-tale romance, swoonworthy characters, glittering gowns, and fierce intrigue perfect for readers who loved Divergent, Delirium, or The Wrath & the Dawn.

For thirty-five girls, the Selection is the chance of a lifetime. The opportunity to escape a rigid caste system, live in a palace, and compete for the heart of gorgeous Prince Maxon. But for America Singer, being Selected is a nightmare. It means turning her back on her secret love with Aspen, who is a caste below her, and competing for a crown she doesn't want.

Then America meets Prince Maxon—and realizes that the life she's always dreamed of may not compare to a future she never imagined.
I love dystopian books, fairy tales, ridiculous fluff, awkward and/or unrealistic teenage romances, and critiques on modern society.
This book (and the whole series) is all of that.
This is basically The Bachelor meets The Hunger Games.
In a near-distant future, North America is its own new country with a caste system and a monarchy. When the prince comes of age, 35 young women from around the country compete to be his bride.
America is a 5, the artist caste. She ends up in this bizarre competition that's mostly women in castes 2 and 3.
I really like America as a character because even though I'm pulling for her the entire time, some of her decisions frustrate me. I've read books where the author is obviously trying to make you love the protagonist without question, and I didn't feel that way about America. She's stubborn and loving and smart and impulsive and just so interesting.
My main critique with the first book is the ending doesn't feel complete. I've noticed this in YA books intended to be a series. The first book leaves you clamoring for more… Which is its own form of good storytelling, and certainly a great marketing strategy, but a bit unsatisfying as a reader. Luckily I borrowed the entire series from the library, so this wasn't an issue for me!
4 stars
Book summary from Amazon:
Thirty-five girls came to the palace to compete in the Selection, and to win Prince Maxon's heart. Now six girls remain, and the competition is fiercer than ever—but America Singer is still struggling to decide where her heart truly lies. Is it Prince Maxon—and life as the queen—that she wants? Or is it still Aspen, her first love?
Out of the initial trilogy and collection of short stories, this was my least-favorite book.
I still enjoyed it. I still read it all in one sitting.
But I am so over love triangles. And this love triangle irritated me enough to stop reading and complain to my husband about how overused love triangles are.
Otherwise, I liked learning a bit more about the rebels, about the country's founder/first king, about the castes. My one complaint for the entire series, not just this one book, is the minimal world-building in all of them. Why give us this interesting future North America without sharing a few more details?
3 stars
Book summary from Amazon:
Entering the Selection changed America Singer's life in ways she never could have imagined. Since she arrived at the palace, America has struggled with her feelings for her first love, Aspen—and her growing attraction to Prince Maxon. Now she's made her choice . . . and she's prepared to fight for the future she wants.
Regardless of my critiques, I liked this enough to read it all in one day.
With less girls left in the competition, we get more insights into everyone else. I did feel like one character shift was a little too connived and not that realistic, although after reading the novellas/extra scenes in the companion book, it seems a bit more true.
One problem I've noticed in dystopian novels is authors just killing off so many characters that you can't actually experience an emotional reaction. So… spoilers?
The ending was pretty amazing, but I was surprised there wasn't any bittersweet feelings, which should have been there based on the aforementioned paragraph.
Obviously there's a lot I did like, including character development and some characters returning. Also one beautifully dramatic declaration of feelings near the end. SWOON.
3 1/2 stars
Note: The book summary for Happily Ever After gives minor spoilers to the previous three books. Read at your own risk.
Book summary combined from Amazon and from Goodreads:
Meet Prince Maxon before he fell in love with America, and a girl named Amberly before she became queen. See the Selection through the eyes of a guard who watched his first love drift away and a girl who fell for a boy who wasn't the prince.

The contents of Happily Ever After are as follows:

The Prince (with the two bonus chapters), Maxon's novella
The Guard, Aspen's novella
The Queen, Amberly's novella
The Favorite, Marlee's novella
Three scenes from Celeste's POV
Lucy's scene (bonus scene from The One)
The bonus epilogue
Where are they now?
A map
Various illustrations
I love reading the same story from a new POV, so reading all of these after reading the main trilogy was a real treat. Character development is possibly my favorite part of fiction, so I loved getting insights into other characters.
4 stars
Note: The book summaries for The Heir and for The Crown give major spoilers for the previous trilogy and companion novel all listed above. Like "who does America pick?" spoilers. Be forewarned.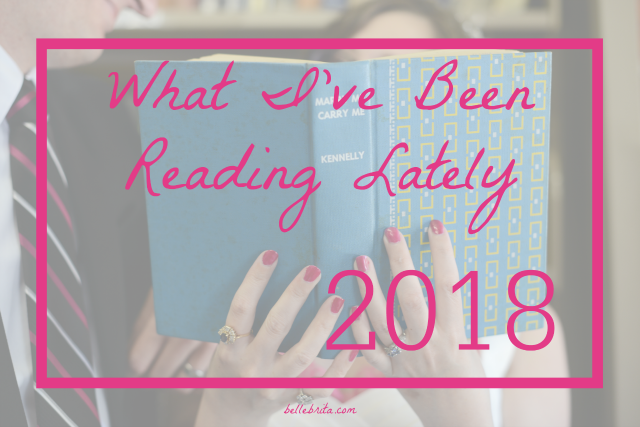 I'm serious. Major spoilers up ahead. This is your last chance to scroll down to the next reviews.
Book summary from Amazon:
Twenty years ago, America Singer entered the Selection and won Prince Maxon's heart. Now the time has come for Princess Eadlyn to hold a Selection of her own. Eadlyn doesn't expect anything like her parents' fairy-tale love story…but as the competition begins, she may discover that finding her own happily ever after isn't as impossible as she's always thought.
I read a few other reviews on Goodreads before writing my own. It's interesting how people react differently to Eadlyn. I like her independence and her disinterest in choosing a husband at the age of 18. Because… really? Her parents are making her have her own Selection to distract the country?
That pissed me off. After everything America and Maxon went through because of his dad, I can't believe they would push Eadlyn to have her own Selection. If they believed in young marriages, they would have already started the negotiations for Ahren and Camille to get married.
But I think Ahren makes a good point, that he hopes his twin sister will still get something out of the experience, even if she doesn't find true love. Eadlyn's flaws shine through the book, and as a reader, I like that. I don't want a perfect protagonist who does everything correctly and has no flaws, internally or externally.
So didn't I like?
I feel like America and Maxon really go out-of-character from the initial trilogy. I also think that Eadlyn's so-called deal with her parents is sorely lacking on details and parameters, considering she's so against the Selection and so well-trained in diplomacy. She couldn't negotiate a better deal for herself… really?
Interesting characters and character development are my favorite parts of books, and I got the impression that characters only changed to suit the plot, which isn't that strong in the first place.
Still, it was another enjoyable read that I finished all at once.
Oh, and this isn't too much of a spoiler, but I totally had a feeling that the "twist" at the end of the next book would happen just through reading this one. I wasn't certain, but I'm surprised by the other reviews complaining about the red herring.
3 stars
Note: My review of The Crown includes mild spoilers for The Heir.
Book summary from Amazon:
Eadlyn didn't think she would find a real partner among the Selection's thirty-five suitors, let alone true love. But sometimes the heart has a way of surprising you…and in The Crown, Eadlyn must make a choice that feels more difficult—and more important—than she ever expected.
I liked the Elite boys. Such sweethearts, all of them. I liked how the ones who wanted to leave worked with Eadlyn on how they left.
I totally predicted in the previous book who Eadlyn would fall in love with.
And I predicted who would turn out to be a jerk, although since I read books 4 and 5 back-to-back, I can't remember when the jerk debuted.
There was a total surprise reveal near the end that I did not see coming. That was cool, but a few more hints towards it would've been nice.
Maxon and America are more believable in this book than in The Heir.
Josie and Eadlyn finally have a reconciliation of sorts. I couldn't stand Josie in The Heir–no, it's not bratty or selfish to want your tiaras unbroken. I guess those Goodreads reviewers didn't have younger siblings breaking their irreplaceable stuff growing up. Anyway, I like how Josie's character develops and how she now interacts with Eadlyn.
This book is still total fluff, but much better fluff than The Heir.
4 stars
---
Shoutout to both Amanda and Kaity for their book reviews in the last month that inspired me to write more frequent book reviews.
Six books reviewed, another fifteen or so to go… And that's assuming I don't read any more books between now and my next book review blog post.
What have you been reading lately?