I love to read.
I have always loved to read.
One of my earliest academic awards was some sort of reading prize in the 1st grade. Since then, my thirst for books has been unquenchable.
I read for many reasons.
For pleasure, most frequently. Most of the books I read in a given year are simply for fun.
For self-improvement, sometimes. I've read more books on blogging and housekeeping in recent years.
For knowledge, always. Even escapism can improve my understanding of the world.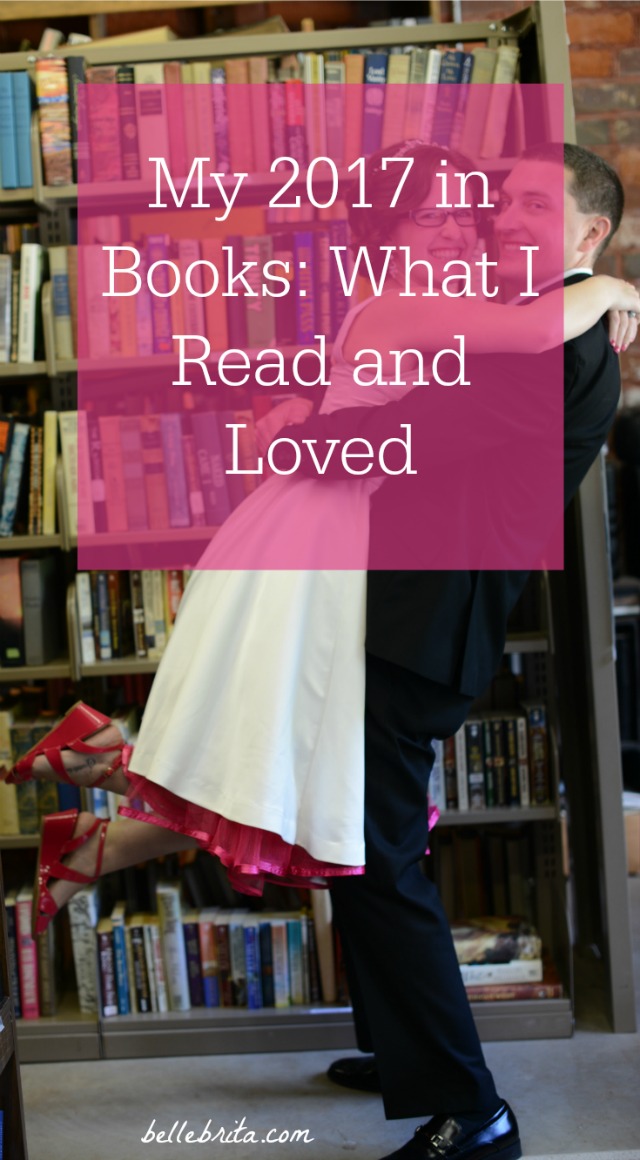 For at least 5 years now, I set an annual reading goal on Goodreads. Until recently, users couldn't track rereads on Goodreads, so my goal was just for new books. Even though I can track rereads now, I still like to set my goal for new books. I love rereading my favorite books each year, but by setting a goal to read new books, I challenge myself.
Related: How Reading Challenges Helped Me Grow as a Reader
So what did I read in 2017?
A lot.
Inspiration for this post comes from:
If you look up my Goodreads account, you'll notice not everything below quite lines up. That's because I never tracked 2 of this year's rereads prior to 2017, so they're counted as new books in my Goodreads account.
2017 Reading Stats
Number of New (to You) Books You Read: Not counting the short ebooks not listed on GoodReads, 29.
Number of Re-Reads: 25
Genre You Read The Most From: Considering all my rereads were Fantasy… I think Fantasy.
Number of Fictional New Books: 20
Number of Non-Fictional New Books: 9
Shortest New Book: 35 pages, How to Organize Your Blogging Day for Maximum Efficiency by Ryan Biddulph
Longest New Book: 1,025 pages, World Without End by Ken Follet
Breakdown of New Books by Gender: 18 books by women, 11 by men. This would skew even more female if I included my rereads, since they were all written by women!
2017 Belle Brita Book Awards
Picking a favorite book is like picking a favorite shade of pink. I just can't do it. Out of all the books I read for the first time in 2017, these ones stand out.
Nonfiction
Best Collectible Book – Hamilton: The Revolution by Lin-Manuel Miranda
I laughed. I cried. Who knew a book about the making of a musical could be so incredible? The hardcover book is truly a collector's item for any fan of American history, Broadway, or just Hamilton.
Best Guide for Crohn's Disease – What to Eat with IBD by Tracie M. Dalessandro
Okay, this might be a weird category, except that I read 4 different books on diets for Crohn's Disease. The advice in this book makes the most sense to me.
To put it simply, the theory behind this diet is that rough food irritates existing inflammation along the digestive track. Thus the basic guideline for this diet is to avoid foods high in insoluble fiber while still eating foods high in soluble fiber.
Stay tuned for more on this since I have an entire series on diets for IBD coming soon! In a few days I start my own cobbled-together diet to help my Crohn's Disease, which I will chronicle for at least 4 weeks.
Fiction
Best Bookish Book – The Storied Life of A.J. Fikry by Gabrielle Zevin
A. J. Fikry's life is not at all what he expected it to be. He lives alone, his bookstore is experiencing the worst sales in its history, and now his prized possession, a rare collection of Poe poems, has been stolen. But when a mysterious package appears at the bookstore, its unexpected arrival gives Fikry the chance to make his life over–and see everything anew.
A dear family friend sent a copy of this to everyone in my immediate family with the intention of each of us passing this book along to other friends. I haven't done this yet because I want to set up a page on my blog where people can check in my copy of the book.
This book shares multiple perspectives in a tiny town, all centered around the local bookstore. I'm a sucker for character-driven novels, so this book was perfect for me.
Best Coming-of-Age Novel – Forks, Knives, and Spoons: a Novel by Leah DeCesare
There are three kinds of guys: forks, knives, and spoons. That is the final lesson that Amy York's father sends her off to college with, never suspecting just how far his daughter will take it. Clinging to the Utensil Classification System as her guide, Amy tries to convince her skeptical roommate, Veronica Warren, of its usefulness as they navigate the heartbreaks and soul mates of college and beyond.

Beginning in 1988, their freshman year at Syracuse University, Amy and Veronica meet an assortment of guys―from slotted spoons and shrimp forks to butter knives and sporks―all while trying to learn if the UCS holds true. On the quest to find their perfect steak knives, they learn to believe in themselves―and not to settle in love or life.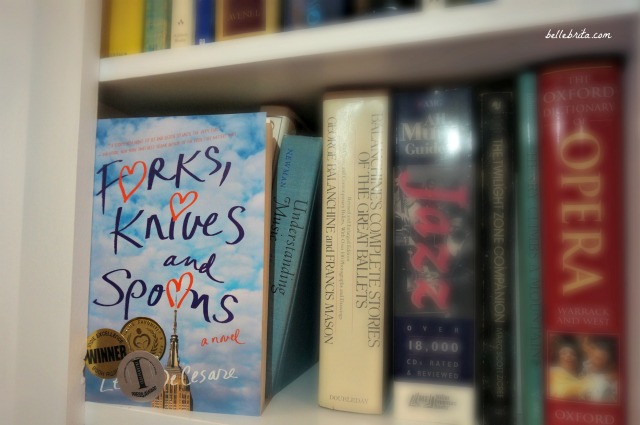 Leah and I are both Kappas, so she sent me this book to review. It ended up being the last book I read in 2017!
This is high-quality chick lit. That's the best way to describe this hilarious novel filled with so many true-to-life college stories and life struggles.
Best Historic Fiction – The Pillars of the Earth by Ken Follet
The Pillars of the Earth tells the story of Philip, prior of Kingsbridge, a devout and resourceful monk driven to build the greatest Gothic cathedral the world has known . . . of Tom, the mason who becomes his architect—a man divided in his soul . . . of the beautiful, elusive Lady Aliena, haunted by a secret shame . . . and of a struggle between good and evil that will turn church against state and brother against brother.

A spellbinding epic tale of ambition, anarchy, and absolute power set against the sprawling medieval canvas of twelfth-century England, this is Ken Follett's historical masterpiece.
Choosing a single winner for this category was HARD. I also loved Ken Follet's sequel, World Without End. And I loved a book that switched between a historical setting and the modern day, The Secret Wife by Gill Paul.
I've actually owned both of Ken Follet's historic masterpieces for several years after a colleague gifted them to me. Dan has been telling me for ages that I should read them. I just didn't think a book about building a cathedral could be that interesting.
I have never been so happy to be wrong! For about a week I did almost nothing except to read these books. The Pillars of the Earth wins this category over its sequel just because I love Jack and Aliena so much.
Other Notable Books I Read in 2017
Muddling Through Again, the book of prayers my mom wrote
The Friday Knight Knitting Club, an emotional roller coaster of a book I picked up at a secondhand bookstore
Crimes Against a Book Club, one of the funniest Kindle First books I've ever received
---
Honestly, it's all I can do to stop myself from just listing out everything I read in 2017–including the rereads!
This year, I hope to read even more. I'm trying to be in bed at a reasonable hour so I can read for at least 30 minutes before I turn out my light. I spend too much time in front of a screen, and I want to stop using those before bed. (She writes at 8:40pm…)
What did you read in 2017? Have you set any goals for 2018? Leave a comment!