Welcome to the eleventh day of the 2018 Love Blog Challenge! Today's prompt is Tradition. Check out the announcement post for all the prompts and rules this month. You can still join the link-up for yesterday's topic, Boundaries. This post contains Amazon affiliate links. 
Dan and I haven't created many traditions yet, nor have we adopted many traditions from our respective families. In fact, I can think of only one tradition we started ourselves, and one tradition we've carried on from my family. Both take place around Christmas.
It feels a little weird blogging about Christmas in February, but I'm the one who thought Tradition would be a good blogging prompt. So this is really all my fault.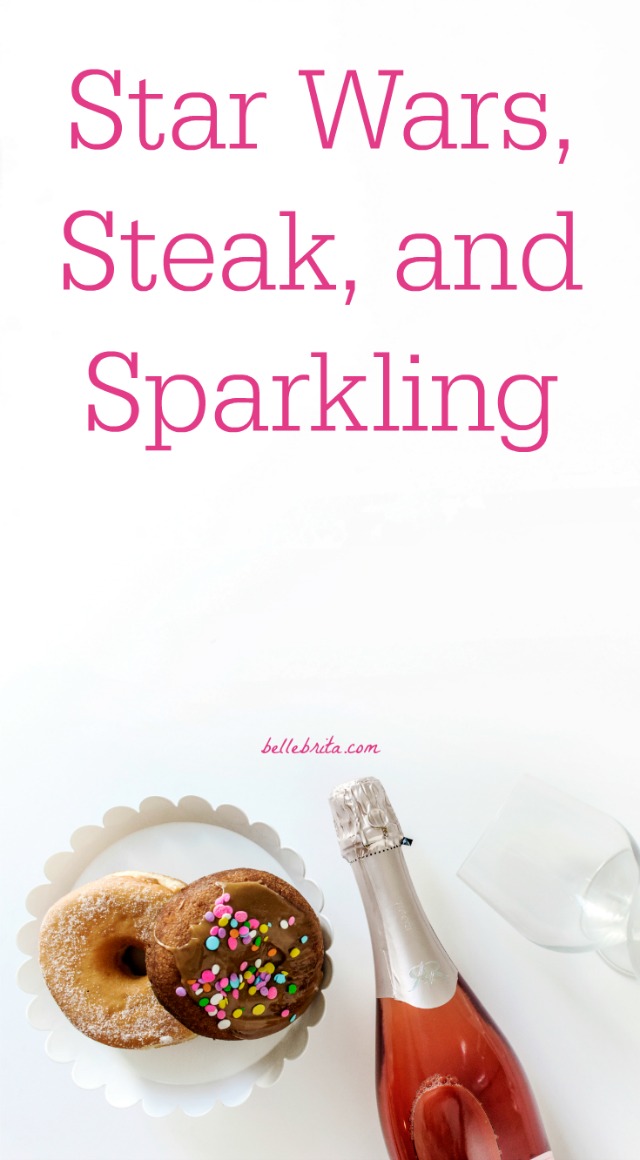 Santa: A Family Tradition
My family still plays Santa when we're together for Christmas morning. This is true even though my brothers and I are all adults. It's a big game of make-believe that reminds us of our childhood days.
When my mom was still alive, she was primarily in charge of picking out our gifts. I know this because she sometimes bought gifts throughout the year in anticipation of Christmas… And then she couldn't always find them when Christmas finally came around. If my dad had hidden gifts months in advance, he would have remembered them!
The first Christmas after my mom died, my dad and I worked together to play Santa. He gave me a budget and his credit card, plus a few general ideas for my brothers, and I ordered everything on Amazon.
Dan and I spent this past Christmas in Ohio. Dan's family is pretty flexible about Christmas presents (I convinced them to switch to Secret Santa a few years back, and next year, we'll hopefully just do gifts for my nephews). I'm fine doing gifts however they want, whenever it's convenient for the whole family. But I still expect a present from Santa in my stocking on Christmas morning.
This means I pack pack stockings when Dan and I travel to Ohio for Christmas, just like my mom packed stockings the two times my family traveled to Denver for Christmas.
And whaddya know, Santa found my family at my grandmother's house when I was 12, and in my  parents' hotel room when I was 25. Santa found Dan and me in his parents' guest room this past Christmas!
Also, Santa doesn't wrap presents. That's another tradition I plan to continue.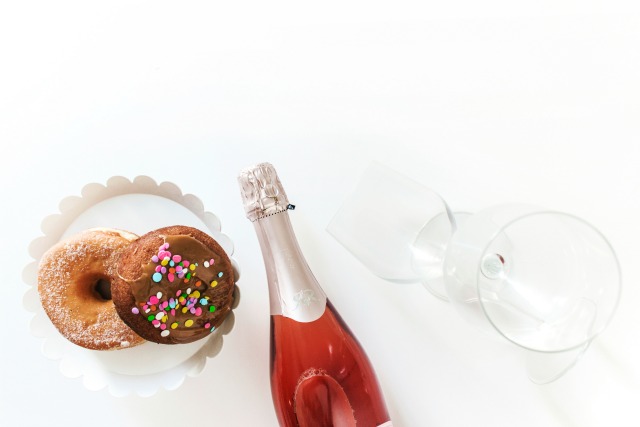 Star Wars: A Nerdy Tradition
Dan and I also started our own tradition our very first Christmas together as a married couple, back in 2014. We were still living in Ohio then, in our rental house in Findlay. It's actually the only married Christmas we've spent at home since we always travel for the holidays now.
On Christmas Eve, Dan grilled out bacon-wrapped filet mignon for dinner. We opened a bottle of sparkling wine.
Together we enjoyed our romantic dinner… while watching Star Wars.
A tradition was born!
Every December, we choose a Saturday or Sunday to enjoy Star Wars, steak, and sparkling wine. It's worked out rather perfectly that a new Star Wars film has debuted the last three Decembers! Of course, smuggling steak and sparkling wine into the cinema is a bit of a challenge…
This past December, we shared our Christmas tradition with my dad, my brother Jeremy, and his girlfriend Ahn. We all went to see Star Wars: The Last Jedi before feasting on a fancy meal of steak, fish, and sparkling wine.
Last night, for Valentine's Day, I paid tribute to our Christmas tradition by wearing my favorite Princess Leia t-shirt and playing John Williams music on Alexa during our dinner of–you guessed it–steak and sparkling wine.
Dan and I might not have many traditions as a married couple, but I like the few we do have. I'm sure we'll create more traditions if we have kids one day, but as long as we're traveling for most major holidays every year, we don't have much opportunity to create our own.
---
Meet Your 2018 Love Blog Challenge Sponsor!
Do you love supporting independent artists while wearing snuggly clothes? Then Coffee and Maps is your new favorite online store. Shop by design (The Reader pictured in the tote bag above) or by product (tote bag pictured above). You can find fine art prints, phone cases, t-shirts, beach towels, and so much more! If you want original art, you can also commission an original illustration. Sheena Phillips Boso of Coffee and Maps is a sponsor of the 2018 Love Blog Challenge.
Meet Your 2018 Love Blog Challenge Hosts!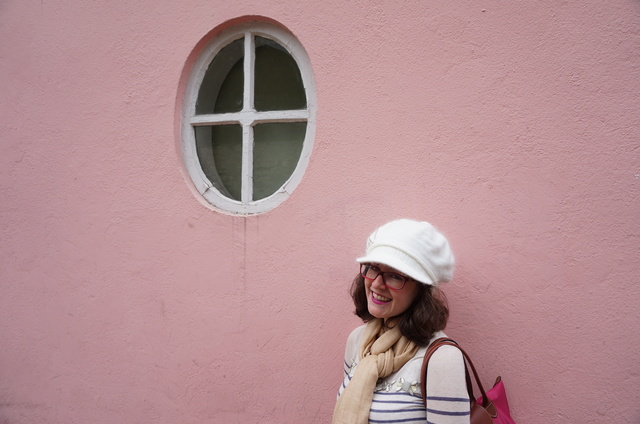 Twitter // Instagram // Facebook // Pinterest // Tumblr // Google+ // Bloglovin
Brita Long is the pink and sparkly personality behind the Christian feminist lifestyle blog, Belle Brita. While her first love will always be Paris, she lives happily with her husband Daniel Fleck in the Atlanta area.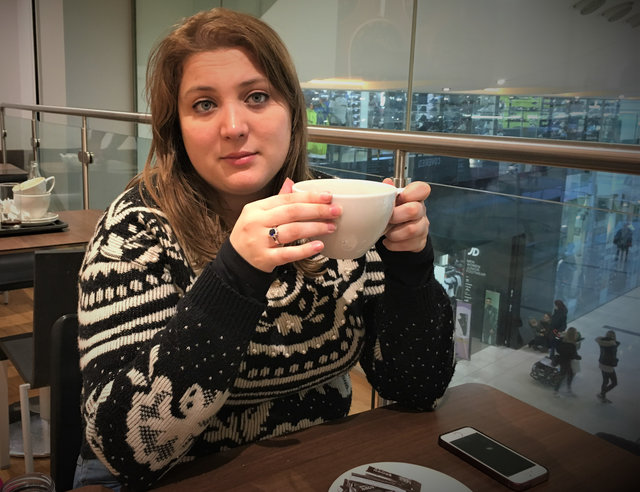 Twitter // Instagram // Pinterest // Bloglovin
Alessia is a lifestyle blogger, entrepreneur and post-graduate student in History from the best borough in London, up and coming Croydon. She's a bit like Emma Woodhouse (Pemberley Digital version) and just about no longer the most eligible Catholic bachelorette, as she has found her Mr Knightley in sunny Derbyshire.
Bloglovin // Instagram // Twitter // Facebook // Pinterest
Charlene is a 20-something wife and fur-mama living in Portland, Oregon. She's a follower of Christ, watcher of SciFi, reader of fantasy, singer of show tunes, and lover of her husband! She uses her blog, Enduring All Things, to help couples build a marriage that will endure whatever comes their way.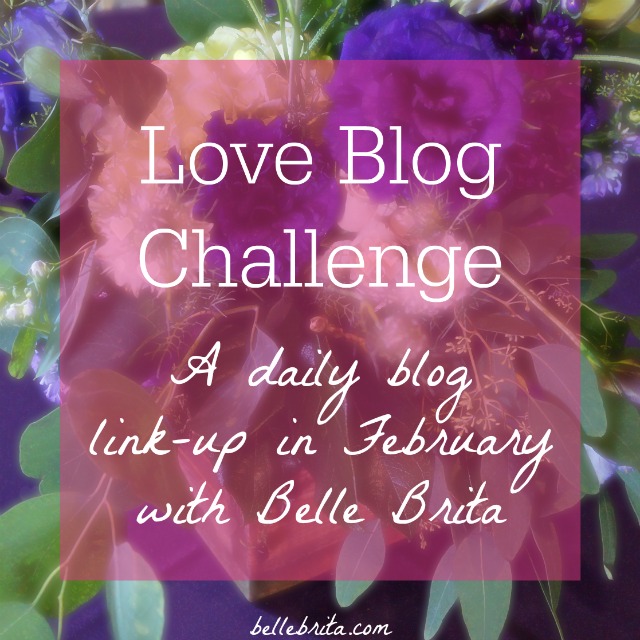 Enter the Love Blog Challenge Giveaway with Coffee and Maps
GIVEAWAY! One lucky winner will receive a custom illustration and a shop item of choice from Coffee and Maps. The giveaway starts today, February 15th, and ends on February 21st. US residents only.
Brita Long of Belle Brita will verify the winning entry before emailing the winner during the fourth week of February. If the winner doesn't respond, she will start the process over again. Good luck!
---
What traditions does your family have? How do you start new traditions? Leave a comment!