I'm not gonna lie–I'm wincing a bit as I look over my September goals that I totally forgot to do.
Our low-key month for staying in town turned into a fun-filled month with Dragon Con, a Star Wars symphony, an Introduction to Wine class, a weekend with friends, and so much more. Plus health problems and some family things, but those weren't nearly as fun as the rest of the month's highlights!
So I just did not prioritize my goals as much as my social schedule.
Let's take a look at September before figuring out October!
Note: This post contains affiliate links. If you click on them, and buy something, I might earn a small commission at no cost to you. I would never promote something I don't genuinely like. 
For my career:
Yes, I ordered a print proof of my mom's book. It's a tiny bit crooked, so my book designer is working with Amazon and Createspace to fix it.
Because of that, I have not scheduled the publication date for the paperback version. I want a perfect print proof first!
Market Muddling Through Again:

I finished my freebies page for subscribers… yesterday. Totally counts.
I also update one opt-in form and my welcome email, but I need to do more.
Ugh, I only reached 16 email subscribers.
I've talked to another guest blogger, and I've posted in several Facebook groups that I'm looking for guest bloggers. However, so far I only have guest posts (and drafts) from my original 3 guest bloggers.
I still have not created Muddling Through Writer Guidelines.
While I published 2 blog posts in September, I only wrote 1 blog post.
Facebook is a struggle. I gained 2 new Facebook likes, for a total of 47.
Honestly, creating the first email series on prayer was a lot more work than I anticipated. It's totally done, but I did not create a second email series.
Pinterest has 6 followers, not 25, but I didn't spend much time on Pinterest this month.

Yes, I stayed on track with my Kappa volunteer position.
I have no idea what's going on with Instagram. Instagram responded to a widespread hack by hiding the posts of hacked accounts for 2 weeks. This means none of my posts showed up in hashtags for 2 weeks. I only gained about 500 new followers this month, putting me at about 32,925. If you love pink photos, follow me on Instagram!
I did next to nothing on Twitter, so I might have lost followers. I'm at 8,960. Follow me on Twitter!
I actually came close to blogging 6x on Belle Brita with 5 blog posts, including my Monthly Goals post. And my blog post on boundaries is over 3,000 words, which is basically 3 blog posts.
I did not update 2 old blog posts with better photos/graphics.
September 2017 Blog Posts:
September 2017 Blogger Mail:
Blogging can be feast or famine. I received nothing in August to review on my blog or social media. But I'm actually overwhelmed by how many products I received in September. It's a little stressful.
Everything listed here was sent to me in exchange for a mention in an Instagram Story and inclusion in this blog post.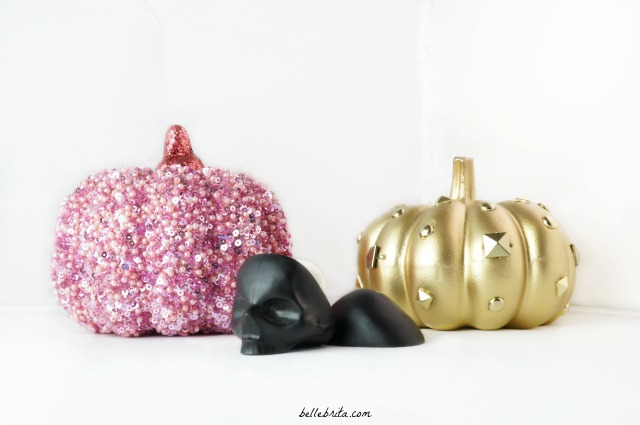 Apollo Box
I have an upcoming sponsored Instagram post with Apollo Box. They sent me their Apollo Surprise Box, a monthly subscription normally priced at $50, to promote on Instagram. I received the following products:
Moon Light ($33.48)
Transformer Analog Clock, Multicolor ($36.90)
Capital Vices Skull Lip Balm ($9.99)
Magic Birthday Card ($1.99)
I am most excited about the clock. The colors are really fun, and I plan on hanging it in my office! The skull lip balm is pictured above with sparkly pumpkins I bought a few years ago.
If you want to try out the Apollo Surprise Box, get 15% off the first 3 months with code SURPRISE15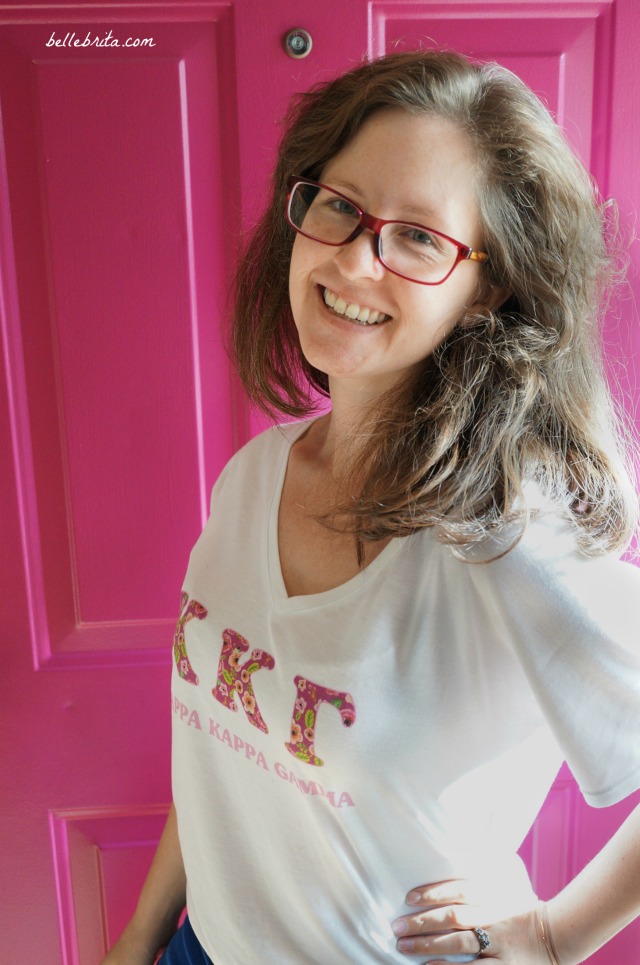 GreekU
GreekU sent me this super-cute Kappa tee! It's incredibly soft, and I wear it all the time.
Note: I am mentioning this as a blogger who reviews products, not as a representative of Kappa Kappa Gamma.
BYOS – Melissa Curry
This is one of the nicest things a brand has sent me. BYOS (Be Your Own Success) sent me a stunning rose gold bracelet with a tiny bar that reads SUCCESS. The entire collection is beautiful and dainty, with choices in yellow gold, sterling silver, and rose gold.
EGOS CO
I'm happy to try out the "what's old is new again" choker trend this fall. I can wear this leather choker with the (fake) rose gold tips with my favorite new bracelet!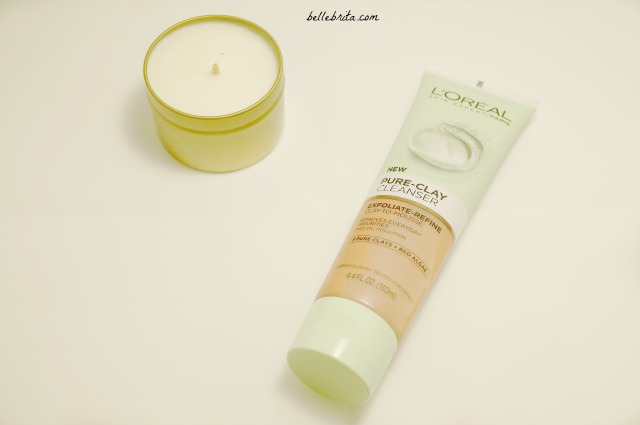 Influenster
Influenster sent me this new face cleanser to try. Unfortunately I'm dealing with a skin condition that requires prescription cream–and no new skin products. After I see my dermatologist again this month, I'll ask about trying new products. I'm excited to try out this L'Oréal Paris Pure-Clay Exfoliate & Refine Cleanser. It's a clay-to-mousse cleanser, which is a first for me. I like other clay products I've tried, so I think I'll like this one too.
If you haven't already signed up for Influenster, I recommend it. You don't have to be a blogger to review products!
For my health:
For my marriage:
I didn't quite pray for Dan daily following the prayer prompts I wrote, but I prayed for him more consistently than I ever have before.
Dan and I had so much fun with our friends Ben and Leah last month! We went to the aquarium together one night. The next day, Ben and Leah came over for dinner and board games!
Dan did more of the planning for our trip to New England, but I've worked on it too.
I booked our plane tickets to Japan for next year!!!
For our household:
Yeah… I barely decluttered at all this month.
I more or less meal-planned every week.
While I'm proud of the work I did in the garden last week, I didn't garden every week.
I did some deep-cleaning, but I didn't completely follow my new cleaning checklists.
I still have not sent out overdue wedding cards/gifts.
Dan took my passport photo for me yesterday, and I've filled out the paperwork to renew my passport. However, I didn't finish renewing my passport.
October Goals:
I'm keeping these fairly minimal this month. Dan and I are going to New England for 5 days. We are also going to Greenville, SC for Furman's Homecoming. Finally, I have at least 2 medical appointments this month. All of this will take up a considerable amount of time.
Long-term:
Self-publish my mom's book of prayers.
Market this book:

Blog posts about prayer
Opt-in freebies
An email series on prayer

Write and self-publish my own book of prayers
Earn affiliate commissions on Breakthru Branding
Market this course:

At least two blog posts
An opt-in freebie
Instagram

Teach SEO for lifestyle bloggers

Create a course?
Write an ebook?

Earn affiliate commissions on Blog Boss Babe
Market this group:

At least two blog posts
An opt-in freebie
Instagram

NEW! Create and sell stock photos for bloggers
For my career:
Make progress on the paper version of my mother's book.
Market Muddling Through Again:

Create at least 1 new freebie.
Reach 25 email subscribers.
Create Muddling Through Writer Guidelines.
Blog at least 2x.
Reach 65 Facebook likes.

Stay on track with my Kappa volunteer position.
Reach 33,700 Instagram followers.
Blog at least 6x on Belle Brita.
Update 2 old blog posts with better photos/graphics.
Update sidebar and navigation bar.
For my health:
Write out a proposed dietary plan to improve my Crohn's Disease based on all my research.
See my dermatologist.
Exercise in any way at least 2x per week, for at least 15 minutes.
Eat at least 3 salads per week.
Get off my phone by 9:30pm each night.
For my marriage:
Only check Instagram 4x per day while on vacation in New England (not counting updating my Stories).
Do at least 2 nice (and unexpected) things for Dan each week.
Start planning trip to Japan!
For our household:
Spend at least 1 hour per week decluttering/putting stuff away/unpacking boxes.
Meal-plan every week.
Spend at least 1 hour per week in the garden.
Finish lining the drawers in my vanity.
Deep-clean our bedroom.
Dust the entire house (not counting spare bedrooms).
Send out overdue wedding cards/gifts.
Renew my passport.
Are many of these goals copied over from September? Yes, absolutely, because I didn't get them done last month.
Not every month will be incredibly productive. That's okay. Every step forward is still progress.
What did you accomplish in September? What are your goals for October?