Welcome to the fourth day of #LoveBlog! Today's prompt is The 5 Love Languages (Words of Affirmation, Acts of Service, Receiving Gifts, Quality Time, Physical Touch). Check out the announcement post for all the prompts and rules this month.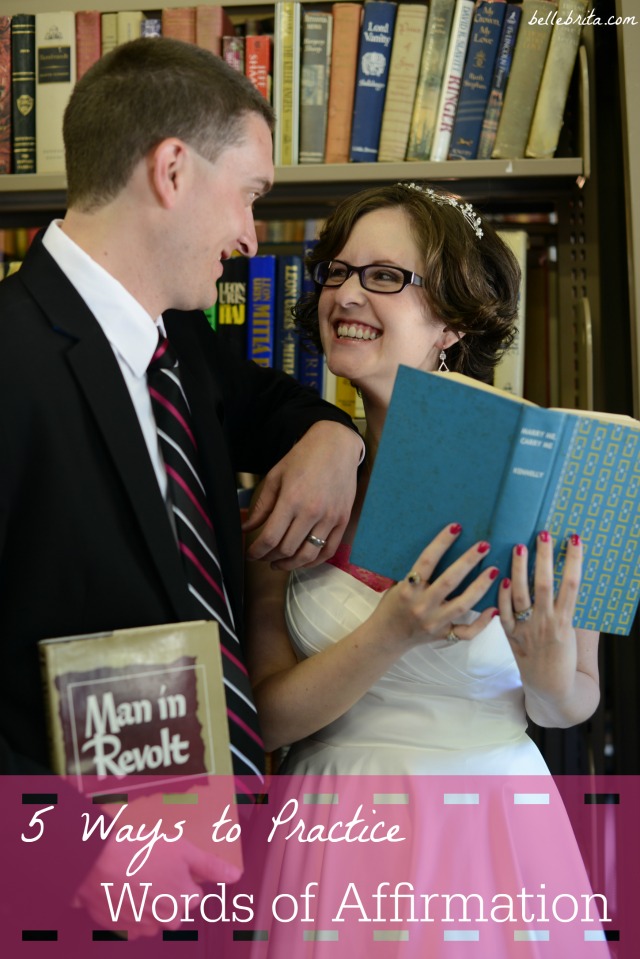 For the inaugural #LoveBlog challenge, I included every single love language as its own prompt throughout the month. Plus the opening prompt for the month was The 5 Love Languages, just like today's prompt.
Related: The 5 Love Languages: Tell Me You Love Me
Those 6 days were very popular with bloggers, which is why I brought back today's prompt!
My primary love language is Words of Affirmation. This means that words can easily build me up or tear me down. That's probably why I struggle to ignore my trolls! If your partner's primary love language is Words of Affirmation, I have some advice for speaking that language.
How to Practice Words of Affirmation
Say "I love you" first thing in the morning and last thing before bed.
Dan leaves for work before I even get up for the day. He always kisses me good-bye. We always exchange "I love you" before he leaves. At night when we're ready for bed, even if I stay up later than Dan, we again exchange "I love you" before falling asleep. This regular reminder is a little thing that really makes a difference in our marriage, especially for me.
Write the occasional love letter.
I frequently stalk the Relationships subreddit on reddit. One memorable post was from a man asking if he was doing enough to show his wife how much he loved her. He mentioned that he set a weekly reminder to write her a love letter. He was worried that since romantic gestures didn't come "naturally" or "spontaneously" to him, they weren't enough. I think that someone who loves their spouse enough to create reminders to do romantic acts is a very loving and romantic person!
In our fireproof lockbox, Dan has saved the first love letter I sent him. For our first Valentine's Day together, I sent him a belated Valentine with a comic from xkcd printed on it and a few messy handwritten paragraphs about my love for Dan. Love letters don't need to be elaborate Shakespearean prose.
Grab a note card and jot down what about your significant other makes you happy. Even a small love note can make a big difference.
Express consistent gratitude.
Thank you for making dinner; it was delicious. Thank you for taking the trash out. Thank you for a wonderful day; I love spending time with you. Thank you for dropping me off at work. Thank you for going to the store. A little gratitude goes a long way!
Related: Using Words of Affirmation as a Blogger
Give genuine compliments (and not just on appearance).
I love when Dan insists my hair is "glorious" or rolls his eyes whenever I ask if my hair looks okay, reminding me that my hair always looks good. But more than the compliments on my appearance, I appreciate when Dan compliments my talents. He is a little biased with his love goggles, but I'm still pleased when he compliments my writing.
Find at least one genuine way to compliment your significant other each day. You're beautiful. I love your cooking. I'm so proud of you. You did a great job planning our trip. You never fail to impress me. If your significant other is insecure about a particular area, take extra care to give genuine compliments in that regard.
Genuine is key here.
I've done a fair amount of kitchen experiments to find ways to make vegetables palatable to Dan. A failed experiment was truly bland mac & cheese with a creamy cheesy cauliflower sauce. When I expressed my dismay over how little we both liked it, Dan was honest. He told me it wasn't great, but he didn't mind eating it, and he really appreciated how much I cared to cook him healthy dinners that meet his picky tastes. I felt a lot better about that large failed pot of mac & cheese!
Carefully word constructive criticism.
If your spouse's love language is Words of Affirmation, be sensitive in how you offer constructive criticism. Nagging is not a gendered thing—men can be just as guilty of this as women. If you think your significant other could do something better, start by expressing appreciation for what she currently does. Then mention you could help her do that task more efficiently, or more thoroughly.
"I really appreciate that you do all the dishes. Thank you for doing that. However, I've noticed that you often fill up the dishwasher quickly and then need to hand-wash a few items. I could show you a different way to load the dishwasher that would fit more dishes."
If your significant other needs to start doing something new, preface that request by acknowledging the potential reasons she's currently not doing that.
"Hey, babe, I know you've been under a lot of stress at work lately. I'm sure when you get home you just want to kick off your shoes and put up your feet. Would you please take off your shoes in the front hall and hang up your coat before you settle in for the evening? It would help us keep our living room tidy throughout the week."
While speaking another love language might not come easily to you at first, the effort can improve your relationships. As you can see from this list, speaking Words of Affirmation just takes a little extra thought and practice.
---
Meet Your #LoveBlog Sponsor!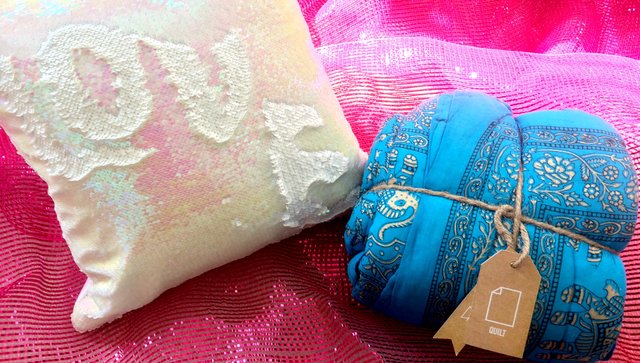 Twitter // Instagram // Pinterest // Facebook
Is your best friend's love language Receiving Gifts? Then you need to take a look at Ankit. This pinktastic brand designs amazing accessories, decor, tech, and novelty items that you can see sold in Nordstrom, Anthropologie, ModCloth, and more! From magical mermaid pillows and cozy quilts to headphones and phone chargers, you can find the colorful product of your dreams at Ankit. Ankit is a sponsor of #LoveBlog2017.
Meet Your #LoveBlog Hosts!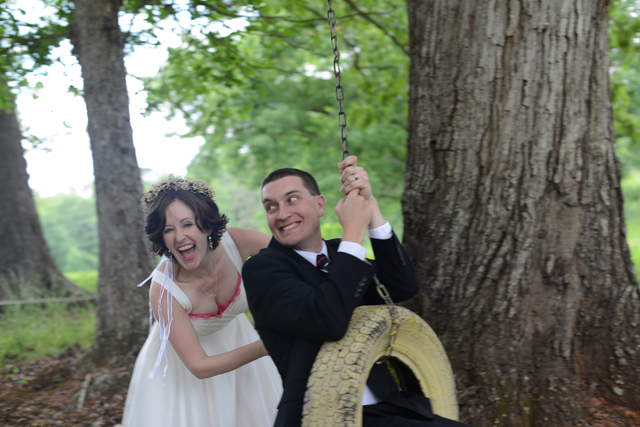 Twitter // Instagram // Facebook // Pinterest // Tumblr // Google+ // Bloglovin
Brita Long is the pink and sparkly personality behind the Christian feminist lifestyle blog, Belle Brita. While her first love will always be Paris, she lives happily with her husband Daniel Fleck in the Atlanta area.
Bloglovin // Instagram // Twitter // Facebook // Pinterest // Blog
Charlene is a 20-something wife and fur mamma living in Ohio. She uses her blog, Enduring All Things, to inspire young wives to keep God first and their husbands second in everything they do.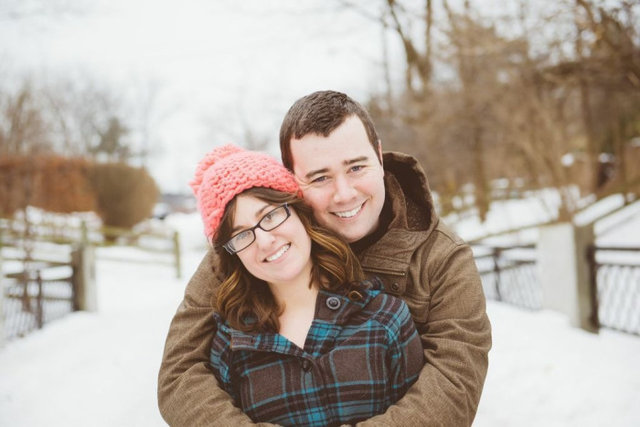 Bloglovin // Instagram // Twitter // Facebook // Pinterest // Blog
Elyse blogs about marriage, Vancouver-living, books, and everything in between. She's a legal assistant by day and an avid reader and blogaholic by night. She's obsessed with Mexican food, the Toronto Blue Jays, and true crime shows.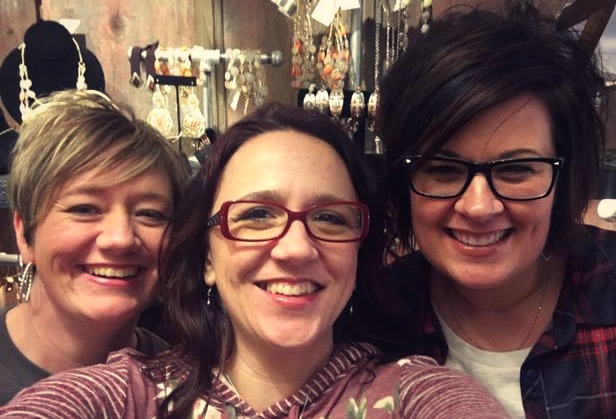 Bloglovin // Instagram // Twitter // Facebook // Pinterest // Blog
Laurisa is part of The Total Addiction team (left to right: Bobbi Jo, Laurisa, Renee). Their mission is to encourage, uplift and minister to other women. They collectively blog about their addictions to fashion, beauty, life, positivity, inspiration, and most of all, Jesus. When Laurisa isn't at Total Addiction, you can find her at home with her hunky husband and their four delightful offspring.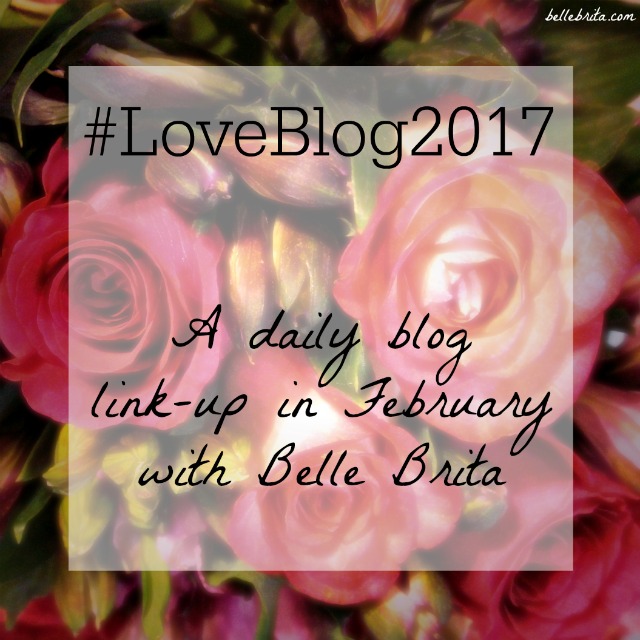 Loading InLinkz ...
Enter the #LoveBlog2017 Giveaway!
I am so excited to include a giveaway for this year's #LoveBlog! It started February 1, 2017 and runs through the end of the month. US residents only. I love my international readers, but international giveaways are more difficult to manage legally.
I will verify the winning entry myself before emailing the winner during the first week of March. If the winner doesn't respond, I'll start the process over again. Today's sponsor, Ankit, is giving away a $50 gift card to their website!
---
What's your love language? How do you practice the love languages of your friends, family, and significant other?