Day 13 of #LoveBlog is all about Words of Affirmation! If you're linking up, please know that I probably will not check out your post until later in the week. My best friends are visiting this weekend! If you need the list of #LoveBlog topics, find them here. 
Is anyone surprised that my primary love language is Words of Affirmation? I'm a writer who loves words. Naturally I'm drawn to positive words that encourage me and inspire me!
Even if Words of Affirmation don't come naturally to you, the concept can help you be a better blogger.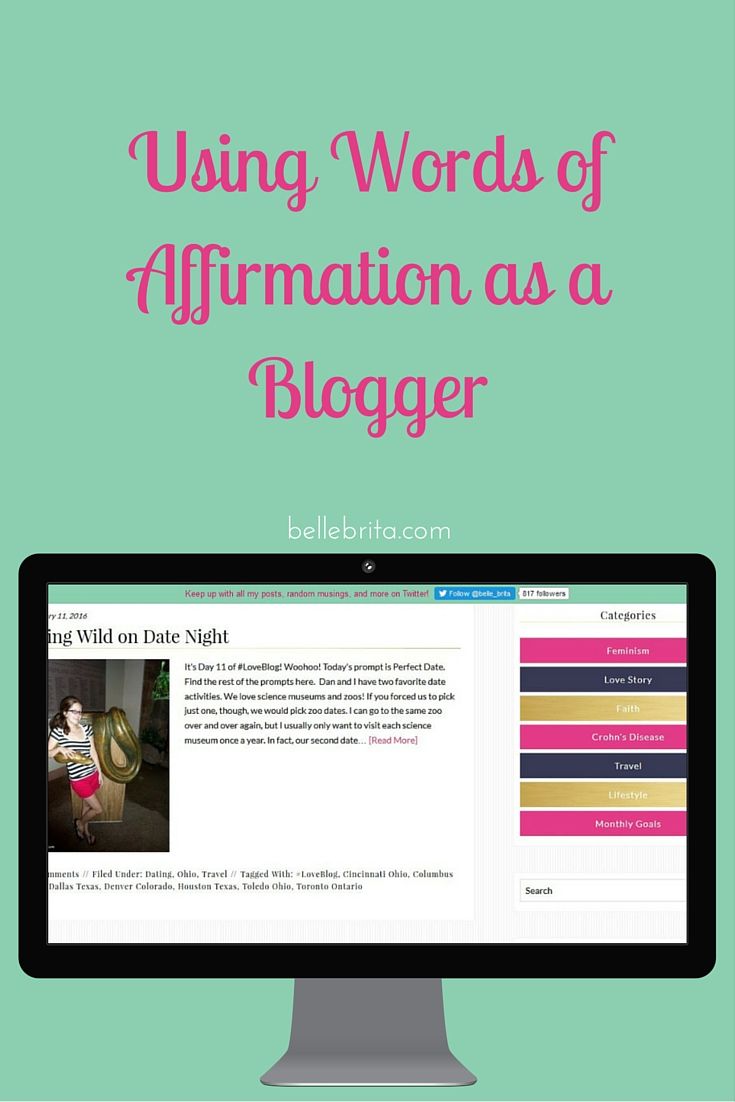 Weird? Maybe. I know The 5 Love Languages was originally written for romantic relationships, but it's already expanded to include platonic and familial relationships. Why shouldn't it help bloggers improve our relationship with other bloggers and our readers?
How to Use Words of Affirmation with Blog Readers
I love my blog readers. (That was me giving y'all words of affirmation!) I try never to take my blog readers for granted. How do I do this?
Reply to comments. Yes, sometimes you'll have a surprise hit with 50+ comments on it. Reply to as many as you can, but don't stress about replying to all of them. Your readers take the time to appreciate your work as a blogger. It's one way to say, "Thank you!" Your reply is a hearty, "You're welcome!"
Connect with readers on their preferred form of social media. A lot of my readers are friends and family who don't use Twitter or Disqus or Instagram or any of my social media platforms except for Facebook. Sometimes they will share my posts with their Facebook friends. I always "like" their share and comment with my thanks. While I don't cross-post everything from Facebook to Twitter or Instagram, I try to cross-post often enough to engage with followers not on Instagram. I get a ridiculous number of likes and comments when I share Instagram posts on Facebook. Once again, I try to reply to all of the comments.
Mention your blog readers in your posts. Sometimes this looks like a blog post about my family. Other times this looks like my genuine gratitude at the conclusion of a blog post. People want to feel loved and appreciated. You could even give them shoutouts on social media!
How to Use Words of Affirmation with Other Bloggers
It is so easy to lift up other bloggers. We all face trolls, or rude critics who stop just shy of trolling. As a blogger myself, it feels SO good to receive words of affirmation from my fellow bloggers. I try to pass it on! How do I do this?
Leave comments! Comments are like blogger currency. And no, "Great post! Check out my blog!" does not count as words of affirmation. Actually read their post. Take a minute to think about. Leave 3-5 thoughtful sentences in response. Comment on their Facebook posts and their Instagram posts. Tweet back at them. Genuinely engage with bloggers you genuinely like.
Carefully offer constructive criticism. It's very helpful when someone points out I have a broken link or a typo in my blog post. A condescending remark that disagrees with me but doesn't even bother to engage with any of my points is completely unnecessary. Whenever I push back on another blogger's thoughts, I open my comment with where I genuinely agree before suggesting my take on it. I also avoid wording my comment in a way that indicates the other blogger is definitely wrong and I'm definitely right. It's fine to offer feedback on design, readability, errors, etc. It's fine to disagree with the content of a blog post. Just don't be a jerk about it!
Share their posts. Read an awesome blog post? Share that on social media! I use Hootsuite with the Hootlet extension to schedule tweets and Facebook posts all the time. I'm always reading interesting blog posts that I think my readers would enjoy too. Bloggers LOVE getting more page views and new blog readers! I try not to just drop links alone. I usually add a few words of my own about why my followers should read this blog post. If I'm scheduling a tweet, I also take the time to find the other blogger's Twitter handle so she'll see I tweeted her link.
---
Meet Your #LoveBlog Hosts!
Meet Brita Long: Christian feminist blissfully married to Dan Fleck for almost two years. Lover of Paris, pink sparkles, sensible shoes, manicures, and books. Fueled by hot tea and mimosas.
Twitter // Instagram // Facebook // Pinterest // Tumblr // Google+
Meet Charlene Maugeri: Christian, wife, fur-mom, nerd, blogger and much more! She uses her blog,Enduring All Things, to inspire young wives to keep God first and their husbands second in everything they do.
Bloglovin // Instagram // Twitter // Facebook // Pinterest // Snapchat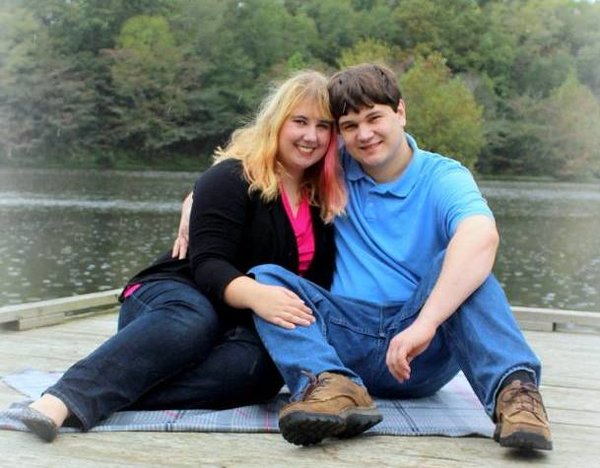 Meet Alexandra Anne: wife, gamer, fitness lover, opera-singer, fur mommy, writer, dreamer. Addicted to mugs, music, and finding passion in life.
Twitter // Instagram // Facebook // Pinterest // Bloglovin
Welcome to #LoveBlog!
---
Hey, blog readers, have I mentioned lately how great y'all are? I'm changing up my usual questions, if y'all don't mind. Why do you read my blog? What makes you come back? How can I better meet your needs as readers?