I'm blogging from London! Alas, our hotel's wifi is terrible, so this blog post is just a placeholder until I can finish it properly.
I definitely did not accomplish as much as I wanted in November… And that's okay. I unexpectedly wasted a lot of time with MORE health insurance bullshit. Plus I had so much to do to prepare for our European vacation!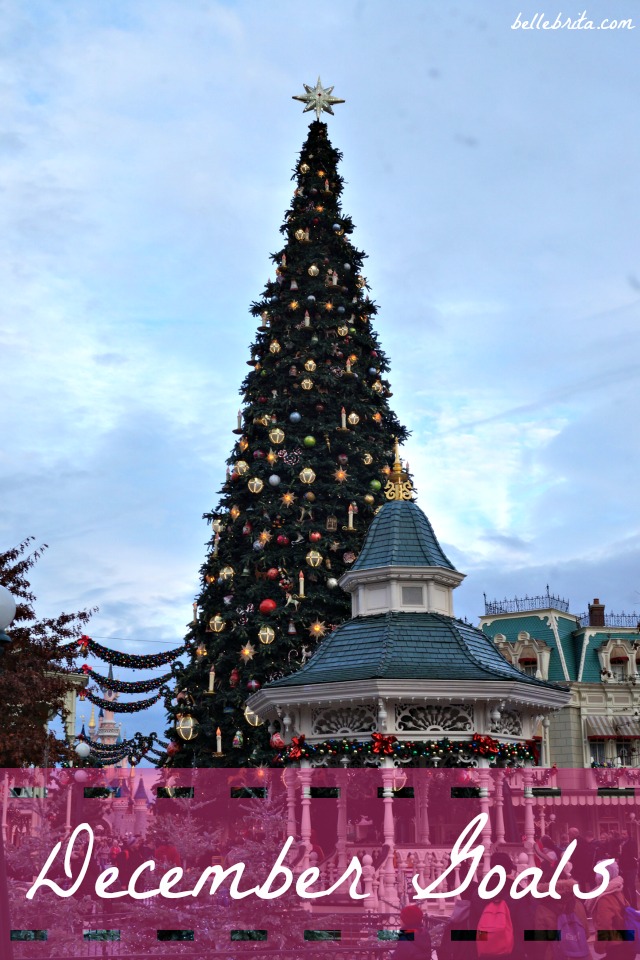 November Recap:
For my career:
Long-term: I couldn't find the opt-in training I needed from Blog Boss Babe (affiliate link). However, I still created my first opt-in freebie! This is great practice for promoting my mom's book later.
I have over 5,600 Twitter followers!
After so many recent Instagram struggles, I reached my goal of 21,000 followers. In fact, I have over 21,300 Instagram followers.
I did not schedule all of my posts before leaving for France, which has been a struggle. (She writes in her London hotel room).
I did schedule tons of tweets for my trip.
Alas, I did nothing for my editorial calendar. Oops.
For my health:
While I did schedule my Remicade appointment, I didn't schedule an appointment with an allergist or my dermatologist.
Dan and I have walked SO much this month, and not just during our vacation! While that's not a targeted workout, I'm still proud of my fitness level.
I have practiced more self-care this month, although not all of my specific ideas. Dan and I have taken a few hot baths, but I only did one facial mask this month. I did my nails. During my Remicade infusion, I read a book and took a nap.
For my marriage:
Not to brag, but I planned a truly spectacular itinerary for Dan and me in Paris and in London. We have greatly enjoyed everything we've done so far. I definitely put together a good balance of what I love and what Dan loves, so I'm pretty happy with this goal.
I skyped with Dan from Greenwood, albeit not daily.
For our household:
Ha, I did not do a quick clean of the bathroom before our trip.
I did not organize my desk.
However, I did start cleaning off my dresser and organizing my stuff on the bedroom floor, even if I didn't finish this.
HEALTH INSURANCE BULLSHIT CONTINUES. I had so many freaking phone calls the week of our trip.
Dan and I contacted all of our credit card companies in advance of our trip.
I did not weed the garden… BUT our community's gardeners cut them back. Procrastination FTW?
I have done nothing for our holiday cards.
Dan and I booked our final hotels for our trip.
I did Duolingo daily for about two weeks before we left for France.
30×30:
I typed up more prayers for my mother's book, but I didn't finish typing them up.
Dan and I went to France!
We have not had real champagne yet, but there's still time. We've had some very nice cremant, though.
I decided not to send postcards from Paris so that I don't have to buy international stamps.
December Goals:
Long-term:
Self-publish my mom's book of prayers.
Market this book:

Blog posts about prayer
Opt-in freebies
An email series on prayer

Earn affiliate commissions on awesome course created by a family friend.
Market this course:

At least two blog posts
An opt-in freebie
Instagram
For my career:
Long-term: Spend more time with Blog Boss Babe.
Reach 6,000 Twitter followers.
Reach 23,000 Instagram followers.
Plan editorial calendar through February.
Start promoting #LoveBlog. Line up co-hosts.
For my health:
Do yoga at least twice per week.
Schedule a dentist appointment because I sometimes have pain where my crown is.
For my marriage:
Do what I can to minimize Dan's stress.
Skype Dan regularly while I'm in Greenwood.
For our household:
Clean all the bathrooms.
Dust everything.
DECORATE FOR CHRISTMAS!
The health insurance bullshit has doubled. I still don't have a resolution to my appeal. Now I have problems with my mail-order prescriptions. Handle all of this as needed.
Send out holiday cards.
30×30:
Drink real champagne. If not possible, drink lots of sparkling wine anyway!
I will update this with a better graphic next week. And maybe more goals. Possibly more links. Until then, I'm enjoying my last few days of vacation!
What are your holiday goals?