Zazzle gave me a store credit to buy holiday cards in exchange for this review. Post includes affiliate links. All opinions are my own!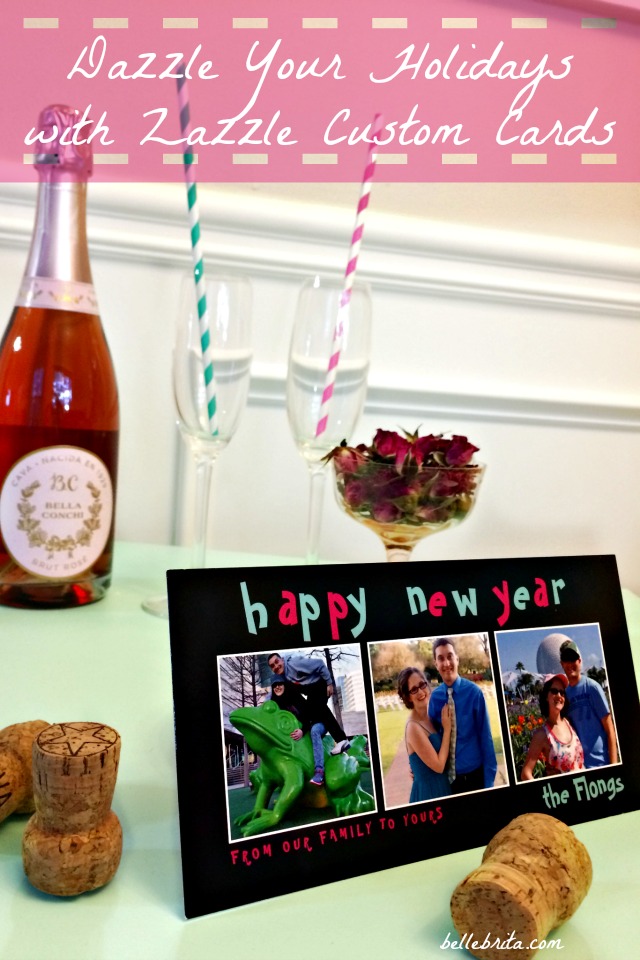 Dan and I leave for Paris very soon, where we'll celebrate Thanksgiving with my expat cousins. We are trying to get as much done for Christmas in advance, but I know we will have quite the to-do list when we get back.
In true Long Family tradition, Dan and I will not send out Christmas cards. It's too much to try and get those sent out in time. Not only will we be traveling this month, but if this December is anything like last year, I will be a depressed mess missing my mom. That's not exactly conducive to sending out Christmas cards.
But I do love the idea of sending out holiday cards! It's a nice tradition to send our loved ones a little note of good cheer.
Thus, I give you New Year's cards.
Besides giving us more time to complete our holiday cards, sending out New Year's cards also helps us make our list. We can always just see who sends us a Christmas card first!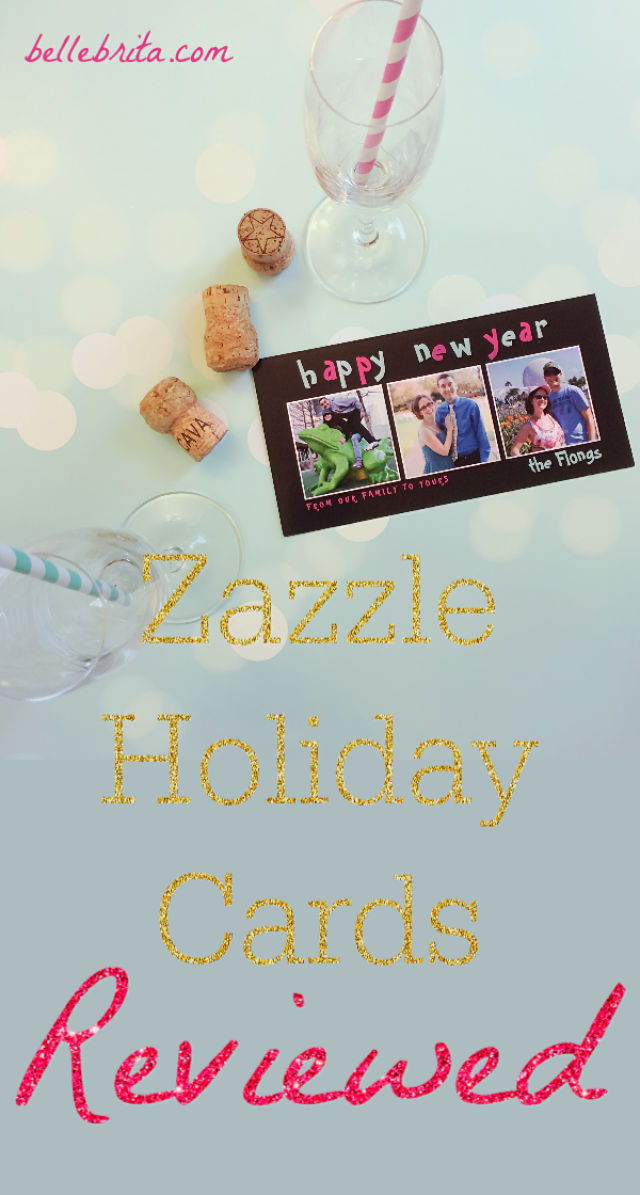 Zazzle Holiday Card Review
I actually first discovered Zazzle well before Belle Brita existed as a blog. When I started early wedding planning, I knew I wanted non-traditional invitations to our wedding receptions. I chose a map design from Zazzle for our Greenwood reception invitations. When Zazzle reached out to me to review their holiday cards, I knew I'd be happy with their work.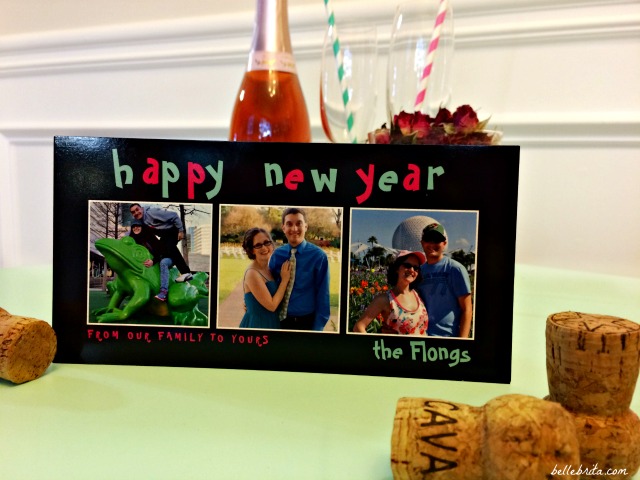 Customize Zazzle Greeting Cards
Zazzle features thousands of holiday card designs. A little overwhelming, for sure, but I easily just filtered the options I wanted. First I chose Photo Cards because I knew I wanted to customize the cards with pictures of Dan and me. I narrowed that down with Holidays. Finally I selected New Year's Day. For what it's worth, Christmas photo card designs number over 13,000, but New Year's Day has less than 400 designs.
While I knew I could choose photos for my holiday card, my other customization options surprised me! I kept all the original fonts for the text, but I changed up the colors. And yes, I used my blog colors! After all, who doesn't want a Belle Brita holiday?!
My only critique is the difficulty of using my own photos. I ended up cropping all of my photos into squares to better work with the collage format. For whatever reason, using digital photos worked exactly as though I had laid out real photos into a collage. When I tried to move a horizontal photo so that Dan and I were in frame of the right square, the picture overlapped in the middle square too. Not a big deal overall, but a minor frustration.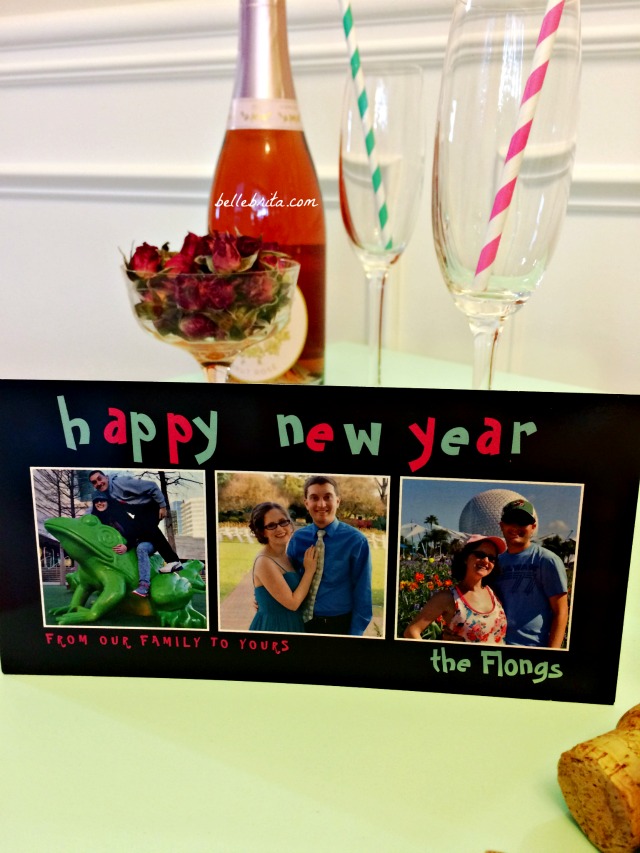 Zazzle Card Quality
Since I worked with Zazzle, they gave me free expedited shipping on my New Year's Day cards. I was so excited to receive my cards just a few days after I placed my order!
Our New Year's Day cards are great quality, especially for the price. For 10 cards, they cost 95 cents each. I bought 50 cards at 71 cents each. The Fun & Playful Happy New Year 3 Photo Card prints on glossy photo paper. While the photos of Dan and me aren't at the same level quality as actual printed photos, they're still pretty good.
Take 60% off cards with code TOPPICKSZAZZ!
If you want to send out holiday cards this year, check out Zazzle! Plus if you're anything like me, you can add a few extra flamingo items to your shopping cart… Check out my guide on flamingo and other pink Christmas gifts!
Do you send out holiday cards? If so, share which holiday!