This is a sponsored post through Brandbacker with DERMA E. All opinions are my own. 
I first started using DERMA E products a little over a year ago, when I did my first sponsored blog campaign with them. Since then, I have truly become a fan of the DERMA E skincare line.
In the last year, I have tried the following DERMA E products:
Purifying Gel Cleanser
Soothing Oil-Free Moisturizer
Hydrating Eye Crème
Hydrating Night Crème with Hyaluronic Acid
Firming DMAE Eye Lift
Hydrating Day Crème with Hyaluronic Acid
Related: Dan & I Review DERMA E Cleansers & Moisturizers
I love DERMA E's skincare line! This fall, they're revamping the DERMA E brand while staying consistent with their company values.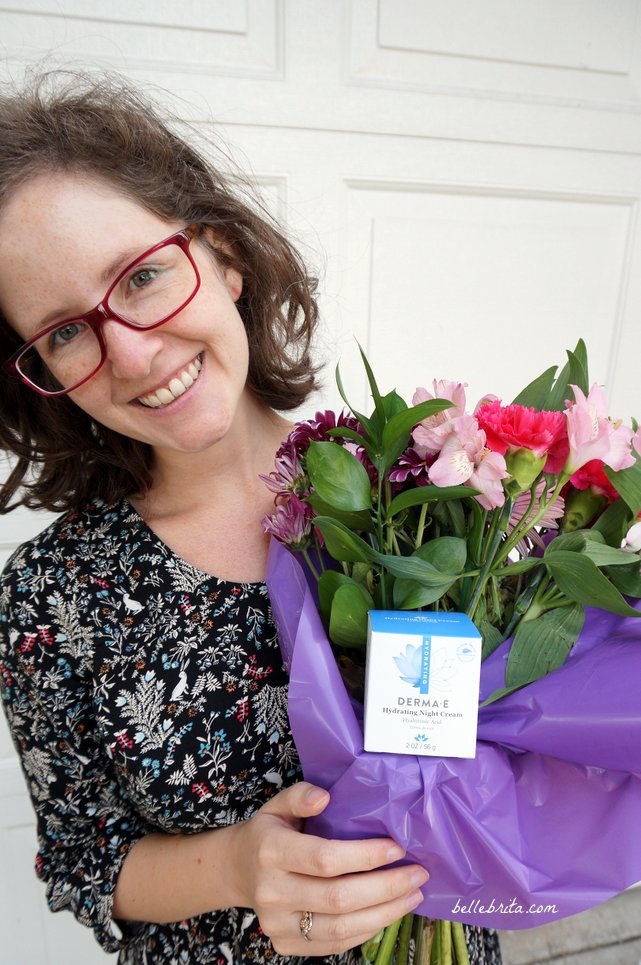 While the ingredients and formulas are staying the same, DERMA E is releasing brand-new packaging. No company wants its labels to stay stagnant. The new DERMA E designs breathe new life into a company known for their commitment to quality skincare.
DERMA E focuses 100% on their customers, and thus they are updating the look and feel in their brand to better appeal to their clientele. While maintaining the same mission and values based on their heritage, the DERMA E brand will feature a brand new look and feel.
DERMA E Mission
We are committed to your health and well-being, and the natural environment. That's why we make effective eco-ethical skin care.
DERMA E Values
Our growth will be propelled by: our passion, our quality, and our integrity. We will be good corporate citizens, caring for the well-being of our customers, our employees, our community, and our world.
DERMA E Heritage
California born in 1984. A heritage of high eco-ethical standards and thus, never compromise on skin health and safety. Always, just honest-to-goodness effective skin care.
Y'all, the new DERMA E packaging is so pretty! I love the minimalist white look of the box. While the signature lotus flower remains, the design is more beautiful.
The new frosted label on my Hydrating Day Crème with Hyaluronic Acid adds to the luxury of the DERMA E line. DERMA E products have always been on par with more expensive brands, and now their containers look as good as their moisturizers feel.
Related: Indulge with Self-Care and Healthy Choices
DERMA E relaunched their new packaging in September. It will roll out through March 2017. The following product lines are the first to get a face lift.
Hydrating
Anti-Wrinkle
Firming
Microdermabrasion Scrub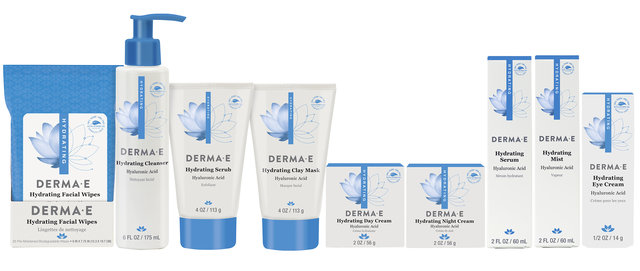 DERMA E skincare products remain 100% vegan, with cruelty-free formulas. They do not contain parabens, sodium lauryl sulfates, petrolatum, mineral oil, artificial colors, gluten, soy, or GMOs.
Allow your natural beauty to shine. You can find DERMA E at the following retailers:
Target
ULTA Beauty
Whole Foods
Walgreens
CVS
Amazon (affiliate link)
And more!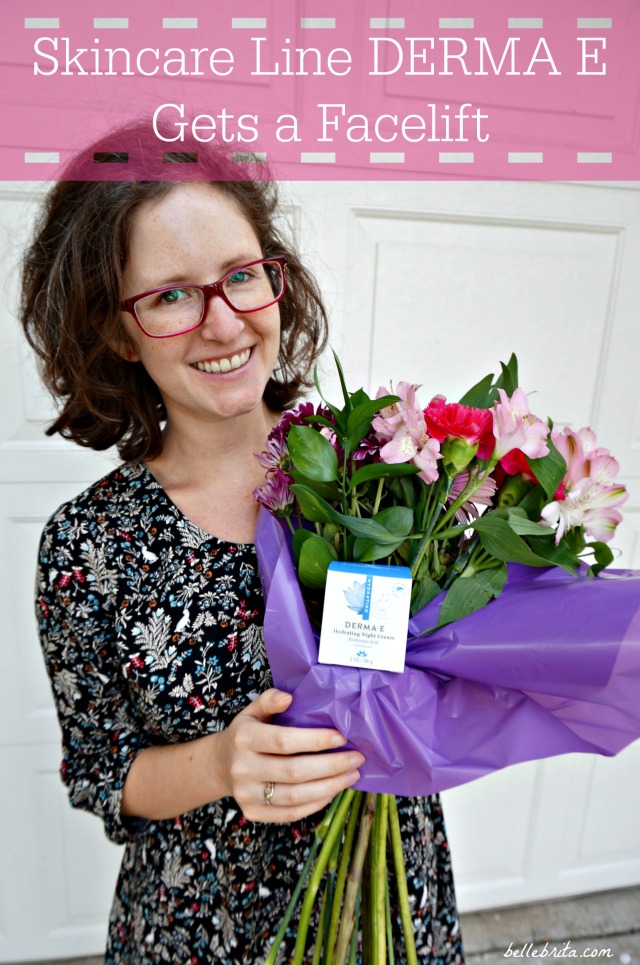 Have you ever tried DERMA E products? What do you think of the new packaging?