Contains Amazon affiliate links.
Dan and I both love linking up with Betsy and Laura each month for Guys Behind the Blog. Even though I call my series Site Prep with Dan because I'm a rebel.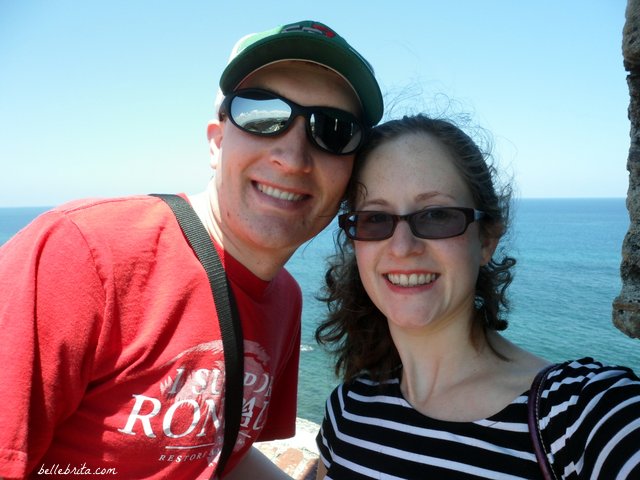 Betsy and Laura are mixing things up this month! Instead of answering questions, Dan has answered a few "Currently" style prompts.
Watching SciShow, a Youtube channel that features fun, quick facts and information based on science. Who doesn't love science?
Reading The Great Bridge by David McCullough. It is a book about the construction of the Brooklyn Bridge.
Listening to Pandora, usually, but possibly NPR. It gets me my news during my commute.
Dreaming of you mean like actually dreaming or metaphorically speaking? Because I don't usually remember my actual dreams. Metaphorically, I dream of being a race car driver, and an astronaut, at the same time. Who wouldn't love to race a moon rover against Neil Armstrong? (Fun fact: Neil Armstrong never actually drove a moon rover on the moon; the rover was not sent up until Apollo 15).
Eating meat, mucho mucho meat. And potatoes. Bread and cheese too.
Learning all the time! All kinds of stuff. A lot watching SciShow.
Wishing I don't really "wish" for things. I'm not much of a "wisher." I don't have a well.
Obsessed with cars.
#LongLiveTheRoadster Because every other car is disappointing after you've driven a Miata… @MazdaUSA pic.twitter.com/AaEkll6NuW

— Daniel Fleck (@danbert8) June 21, 2015
Loving when my wife scratches my back.
Planning for retirement. So exciting!
Can you tell Dan is an engineer?
---
Are you a blogger who loves linking up for Guys Behind the Blog? Then you should check out #LoveBlog, my February blog challenge! I will blog every single day in February and host a daily link-up with prompts. I hope you'll join me!