I had very few requirements for our honeymoon.
A king size bed in our hotel room
A nice pool, a lake, a beach, or some other body of water for cooling off in-between reading and napping
After extensive research, Dan and I decided a Puerto Rico honeymoon was exactly what we needed.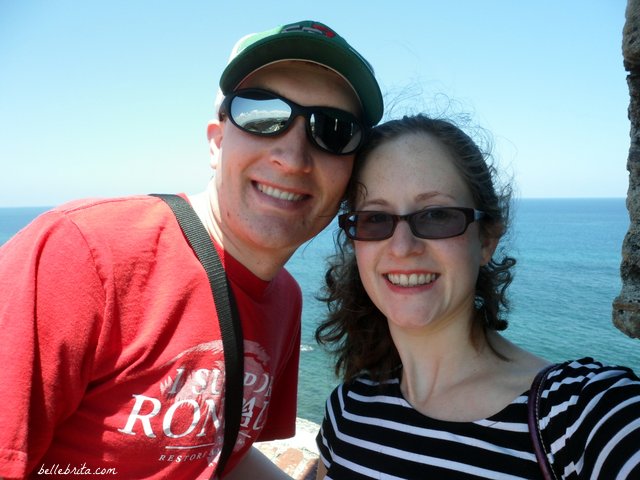 Our San Antonio wedding was Saturday, March 22nd. We flew to San Juan, Puerto Rico on Monday, March 24 and stayed until Tuesday, April 1st. This gave us a solid week to enjoy our Puerto Rico honeymoon.
The best part about taking a honeymoon to Puerto Rico?
The island is big enough that we found plenty of activities to do, but small enough that we didn't feel guilty spending entire days at the beach or the pool. Puerto Rico is like the Goldilocks of honeymoons!
If you decide to take a honeymoon or any vacation to Puerto Rico, don't miss out on these activities!
Puerto Rico Honeymoon: Day Trip to Old San Juan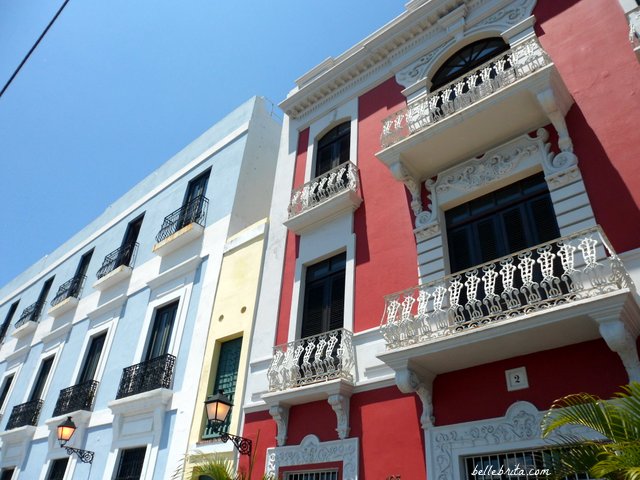 As a history major, I loved the day we spent in Old San Juan. While definitely a little touristy, especially where the cruise ships dock, Old San Juan was beautiful with plenty to do and to see.
Getting to Old San Juan: Public transportation is an option, but a cab is a reasonable option. Ask someone at the front desk of your hotel for a recommendation. We took a cab both ways, at about $15 one-way.
Fort San Cristóbal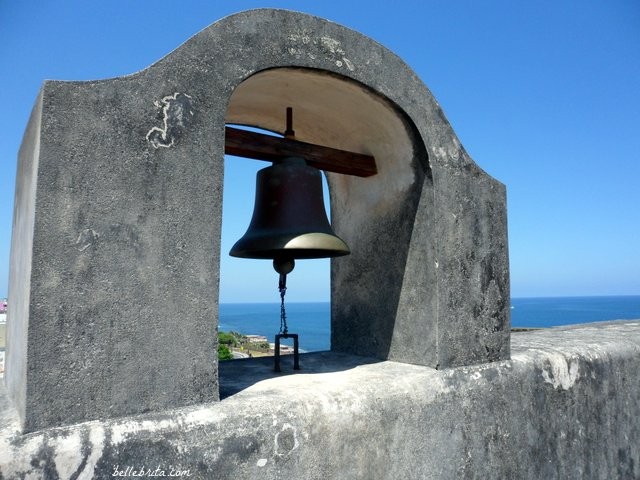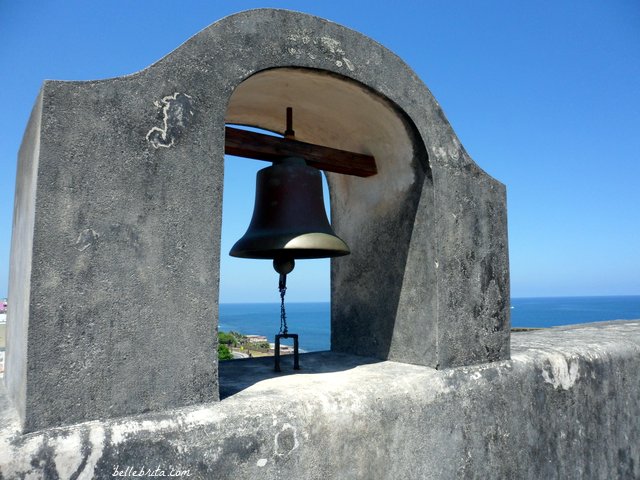 Dating back to the early 17th century, Fort San Cristóbal is the largest Spanish fortification in the New World.
From a historian's perspective, I LOVED Fort San Cristóbal. The dungeons featured historic graffiti, beautiful carvings of ships credited to an imprisoned captain. The fort itself remained in decent condition, especially considering the U.S. military used it during World War II. Dan and I couldn't get enough of the stunning views.
From a feminist's perspective, Fort San Cristóbal served as a stark reminder of colonialism, oppression, and the lasting repercussions today. The exhibits mostly glossed over the Taíno natives who had lived on the island before the Spanish conquistadors.
Regardless of your feelings on colonialism, you must visit Fort San Cristóbal during your trip to Puerto Rico.
La Santa Catedral San Juan Bautista de Puerto Rico
I couldn't help comparing the Cathedral of San Juan Bautista to the many French cathedrals I've toured. It was quite beautiful in a way unlike French cathedrals. Unfortunately, Dan and I were a bit lost with the Spanish signs. We didn't even notice the tomb of Juan Ponce de Léon!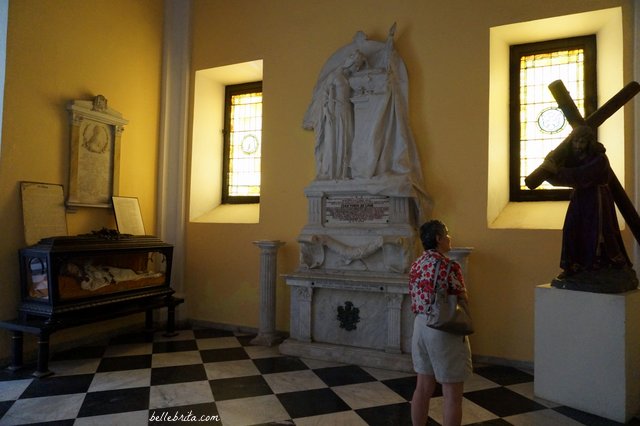 You definitely want to find time to visit the Cathedral of San Juan Bautista while you're in Old San Juan.
Casa Blanca
Casa Blanca itself impressed me a lot less than its gardens did. Dan and I spent more time exploring the gardens than we did the house museum. The gardens and house museum are free and definitely worth a visit. That said, they were a long walk from the cathedral, and my feet were killing me at that point!
Tourism Office
Visiting the Tourism Office in Old San Juan at the beginning of your day trip might be smarter than visiting it at the end of the day. If you're not sure what you want to do in Old San Juan, they can help you. That said, Dan and I were happy to enjoy Happy Hour with complimentary rum drinks! We're both lightweights, so I'm glad we didn't try the local rum concoctions that morning. The bartender also gave both Dan and me a free mini-bottle of Don Q rum.
Fort San Felipe del Morro
Dan and I actually skipped this because we were so hot, and my feet hurt so much. But if you have more fortitude than I did, you should visit this historic site.
Puerto Rico Honeymoon: Day Trip to Arecibo
I was so stressed out by all the wedding planning that I happily handed over the responsibility of planning our Puerto Rico honeymoon to my husband. He did an admirable job routing our day trips from San Juan.
Getting to Arecibo: Your best bet is a rental car. That said, some tour groups visit the main stops on this trip. It's more expensive, but a good option if you don't want to drive in Puerto Rico.
Parque de las Cavernas del Río Camuy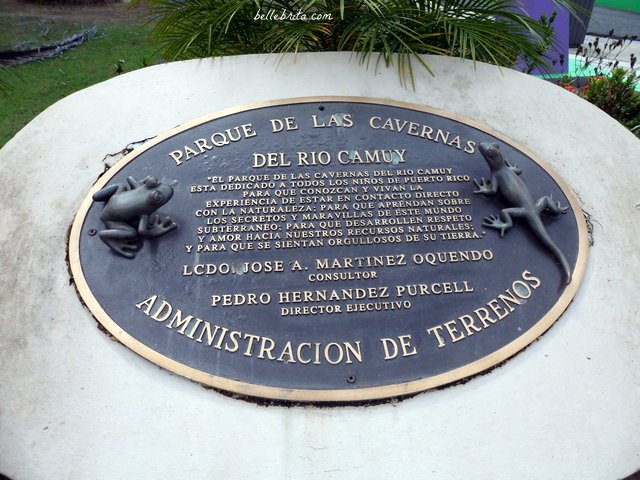 I am not an outdoorsy person, but Rio Camuy Caves Park attracts caving novices, children, or people who have physical disabilities for a good reason. With the third-largest underground river in the world, this cave system features wide paths with gentle inclines.
Prepare to show up early and still wait. We arrived at 10am, at the same time as a group of schoolchildren. We waited 30 minutes to see the introductory film. We waited another 15 minutes to board the tram, plus 15 minutes for a second tram to join us.
The beauty and magnitude of the first cavern awed me. Dan and I absolutely loved touring the caves and learning more about their science and history. This is an absolute must-see for your Puerto Rico honeymoon.
The Arecibo Observatory
Even if you're not a science geek, you should visit the Arecibo Observatory, the biggest single-dish radio telescope in the world. Prepare for a long walk up a steep incline to reach the telescope and Visitor Center.
Dan and I both love science museums, so we enjoyed the Visitor Center with its hands-on exhibits. Spend as much time in the museum as you want before watching the introductory film. After the film, a tour guide will lead you to the telescope outside. The tour concludes in the gift shop, which does not connect directly to the museum. Dan and I back-tracked to the museum from the gift shop, but the path was indirect and inconvenient.
Chorros del Río la Planta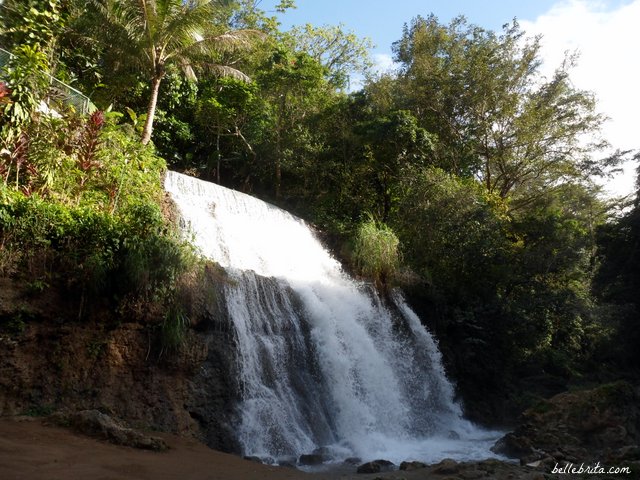 Getting to this waterfall requires trekking down some tiny back roads. Write down all of the directions on this Puerto Rico website, or you might get lost trying to find the correct turns. Dan and I enjoyed this side excursion.
Puerto Rico Premium Outlets
I know that outlet malls are not the most exciting activity for your Puerto Rico honeymoon, but they're worth a quick visit.
Puerto Rico Honeymoon: Other Day Trips
Dan and I did everything listed below during our last day trip. That said, you can tour the Bacardi factory the same day that you visit Old San Juan. We took this day trip just for the bio-luminescent bays. If you do nothing else on your Puerto Rico honeymoon, take a boat tour of a bio-luminescent bay.
Getting there: If you visit Casa Bacardi from Old San Juan, you can take a ferry. To get to the bio-luminescent bays, you need a rental car. Be good with road signs or have a strong navigator, especially if your smart phone doesn't have coverage in Puerto Rico.
Casa Bacardi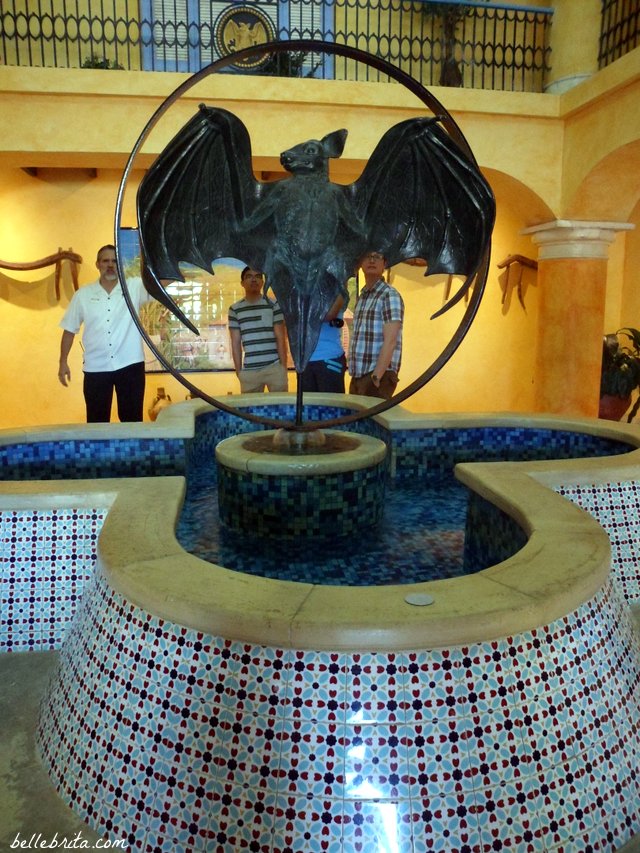 Dan and I started our day by touring the Bacardi factory, conveniently located on our way out-of-town to the bio-luminescent bay. We each received two complimentary drink tickets upon our arrival! While waiting for our tour to start, we enjoyed the outdoor bar with free wifi. FYI: Since our visit, the tour plus one drink costs $12.
The tour began with an overview of both the history of rum and the history of Bacardi rum specifically. We then watched a short video that provided further details. I most enjoyed the chance to view historical documents from the Bacardi family. Whisked away to a fancy fake bar, the tour group engaged with a fake bartender who demonstrated a few rum cocktail recipes.
Schedule plenty of time to tour the Bacardi factory. It's a popular tourist destination.
La Pared
Technically, you can go to any beach during your Puerto Rico honeymoon. The beach at La Pared is on its way to the bio-luminescent bays, though. I appreciated the abundance of palm trees that let me skip the sunscreen and stay in the shade.
Laguna Grande in Fajardo
If you only take one excursion during your Puerto Rico honeymoon, take a guided boat ride on one of the three bio-luminescent bays. Dan and I chose the Bio-luminescent Bay Laguna Grande in Las Croabas.
Dan booked our tour with Bio Island. If Mario still works there, request him as your tour guide. Bring cash to give your guide a tip. Dan and I wished we could have given Mario a bigger tip. He knew so much! Mario shared both the science and the history of the bio-luminescent bay in an entertaining, engaging manner.
---
What's your dream honeymoon? What's the main attraction for that trip? Can't wait to hear your thoughts!