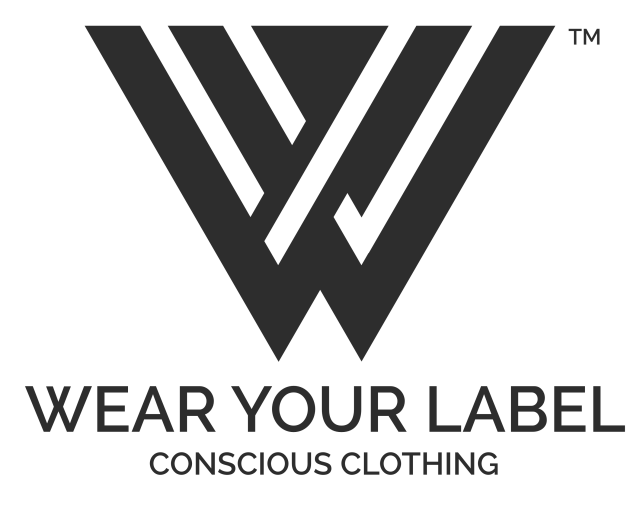 Wear Your Label is an up-and-coming clothing brand working to end the stigma against mental illness. Co-founders Kyle MacNevin and Kayley Reed created the concept after opening up to each other about their own histories with mental illness. MacNevin deals with Generalized Anxiety Disorder while Reed is recovering from Anorexia Nervosa. But like their website says… Those are just labels.
https://instagram.com/p/2v9DAmC1ee/
Wear Your Label offers a limited selection of beautiful, empowering clothing in unisex styles and sizes. They sell classic pieces like tank tops, t-shirts, sweaters, and collared shirts. Each piece is adorned with slogans like, "It's okay to not be okay" and "Self-care isn't selfish."
They also donate 10% of their profits to organizations assisting with mental health. To date, Wear Your Label has donated over $4,000 to mental health initiatives and individuals in need.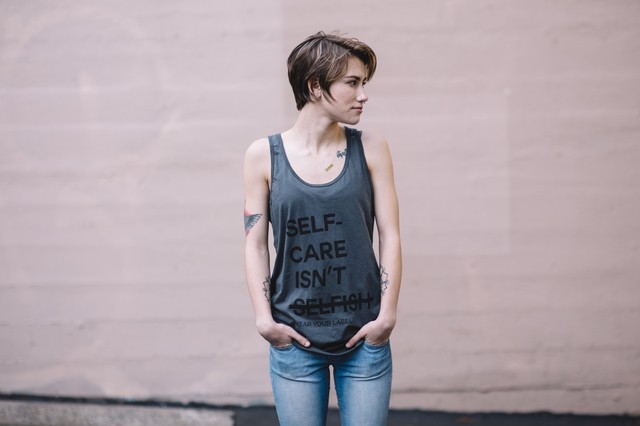 I love that Wear Your Label is conscious of the problems regarding fast fashion. All articles of clothing in their line are made in ethical factories. Plus they screen print the pieces by hand in Fredericton, New Brunswick.
My favorite part of Wear Your Label is their brand blog, featuring the stories of the label's role models. Each model for the Wear Your Label clothing line also has a personal story to share regarding mental illness.
The Wear Your Label community blog is great too. It includes firsthand stories of living with mental illness, poetry, and advice on how to practice self-care.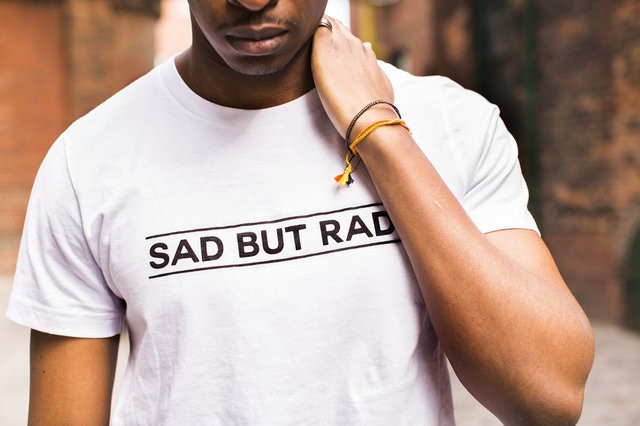 Wear Your Label has received some exciting press lately, and business is booming. 1 in 5 people have a mental illness. 5 in 5 people have mental health. I'm not the only one who resonates with their goal of ending the stigma against mental illness while raising awareness for better mental health.
To thank the readers of Belle Brita for supporting their up-and-coming fashion line, Wear Your Label gave away a $30 gift card to one lucky reader. Congrats Kristen on winning! Plus ALL readers can use the code BelleBrita15 to get 15% off your order! This is valid until May 31, 2015.

---
Has mental illness impacted your life? How do you maintain your mental health?