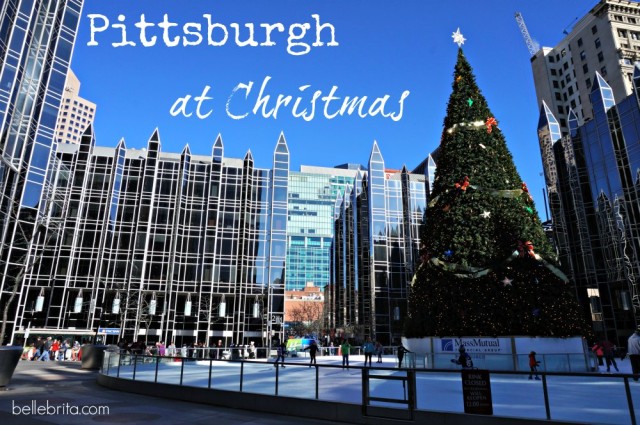 A few weeks ago, Dan and I were in Pittsburgh, Pennsylvania for the Steel City Comic Con. Our weekend was amazing, but we actually finished up at the con fairly early on Sunday. With time to kill, we decided to check out one of the city's holiday highlights: the Pittsburgh Crèche.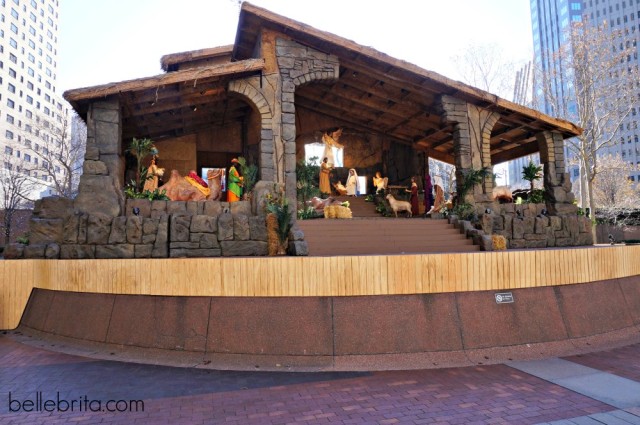 This larger-than-life nativity scene is the only authorized replica in the world of the Vatican's Christmas crèche in Rome.
It is absolutely stunning.
I had only intended on driving past it, but we couldn't get a good view from the road. Since it was still early, we decided to park and take pictures.
Feeling spontaneous, Dan suggested we walk around the downtown area a bit, which turned into a magical and romantic adventure.
First we found this beautiful Christmas tree outside of the City County Building.
And then we discovered a Christmas market.
A genuine, European-style, Christmas market, like I once enjoyed in Vienna, Prague, and all over France. (And Casey has beautifully blogged about from Germany).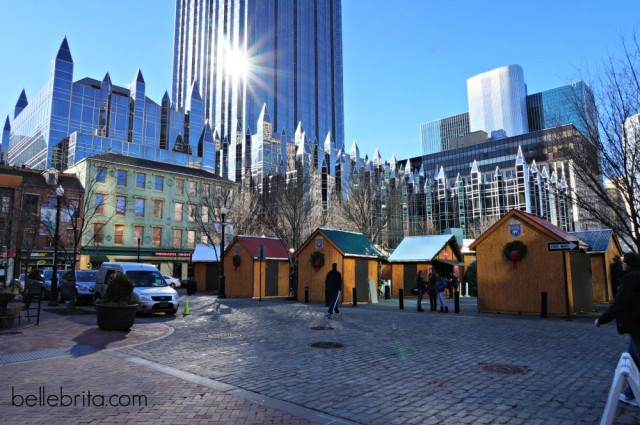 It was all I could do not to buy yet another Pashmina scarf or a hand-blown Venetian glass ornament. Dan and I currently have a new standard for shopping that helped. "Do I want to move this next year?" It's amazing how just one question can curb impulse shopping!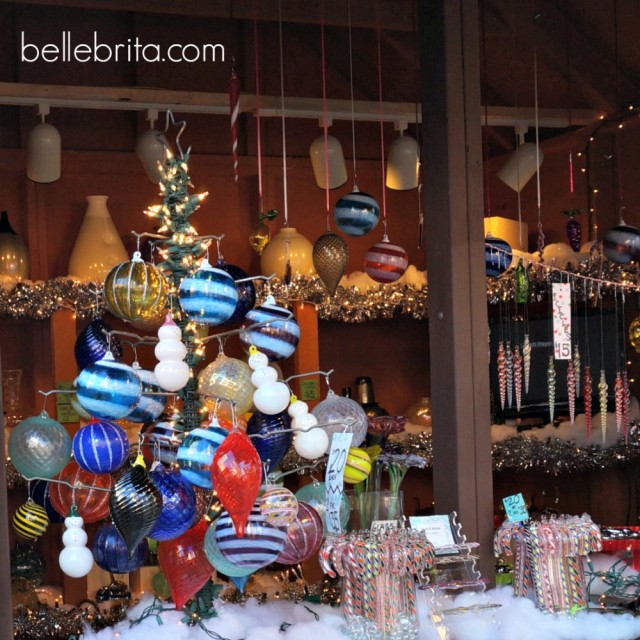 Near the Christmas market was another beautiful Christmas tree with an ice rink! Not that I had any desire to attempt ice skating for the first time, but it was fun to see.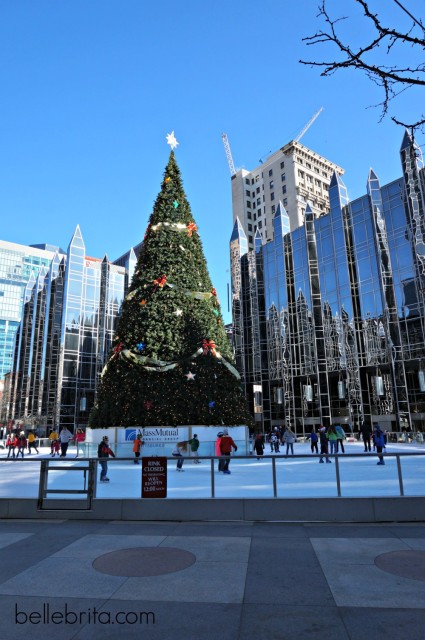 Continuing our random and spontaneous exploration led to a display of Santas from around the world! The exhibit "Spirits of Giving from Around the World" was breathtaking. Dan kindly took pictures of the most important statues–the ones from America, Norway, and France.

In-between all the Santas were amazing gingerbread houses made by kids all across the city!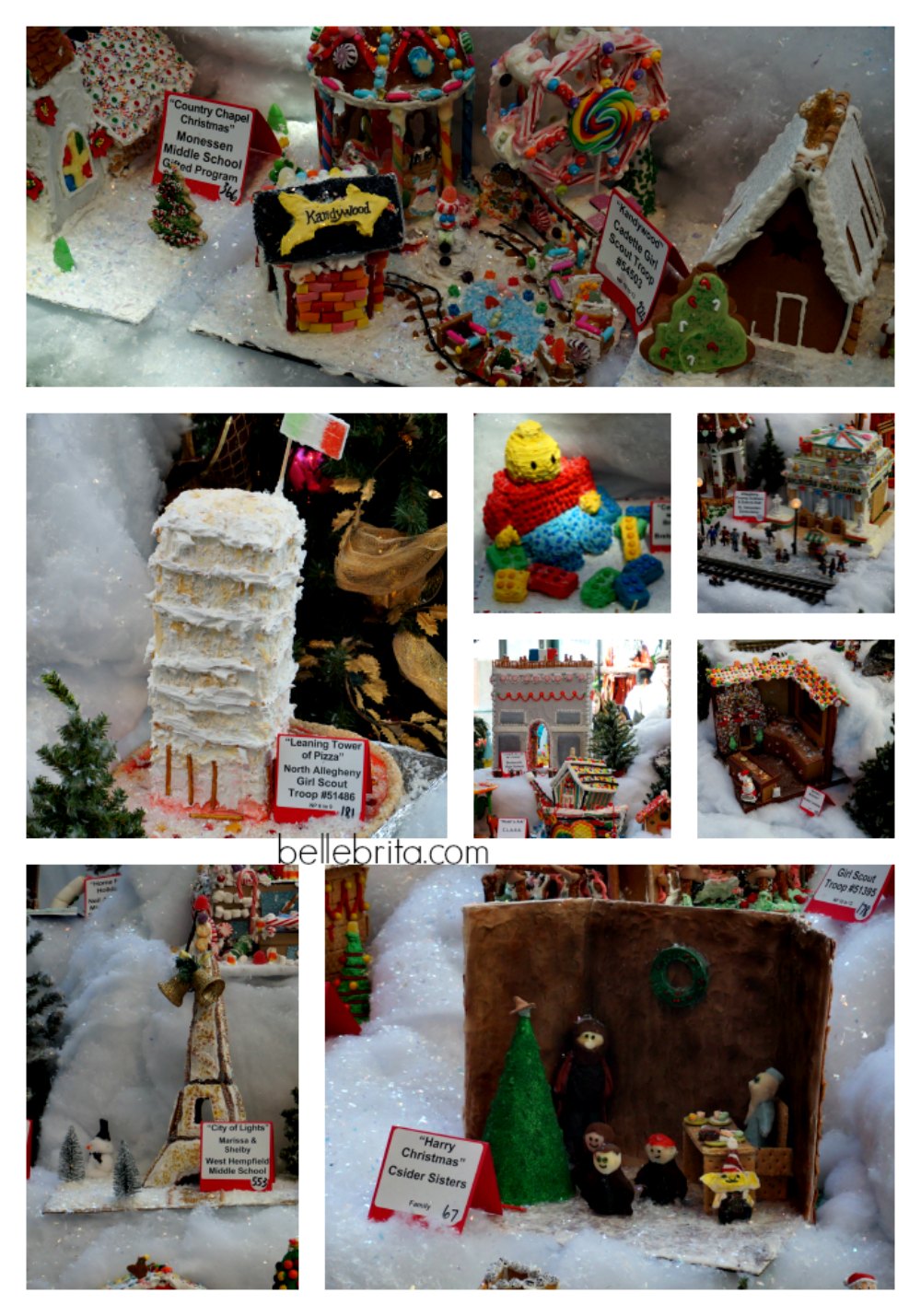 While the highlight of our weekend in Pittsburgh was definitely still meeting Michael Dorn and Terry Farrell, we loved what our spontaneous decisions revealed to us! Spending a few hours in downtown Pittsburgh on the first Sunday in December definitely put us in the Christmas spirit for the entire month.
Have you ever randomly explored a city and discovered something special? How are you getting in the holiday spirit? I want to hear your stories!