To celebrate my birthday month, I've been rereading the fairy tales I discovered last summer. First I reread the The Four Kingdoms by Melanie Cellier, which I reviewed last year. Then I started on Beyond the Four Kingdoms.
I own all of these retold fairy tales on Kindle, and I'm tempted to buy them all in paperback. That's how much I enjoy them!
Note: This post contains Amazon affiliate links. I bought all of these books myself. All opinions are my own. Read my disclosure policy for more information. ALSO I understand not everyone is comfortable shopping at Amazon, and I support that stance. However, Melanie Cellier is an indie author, and her books are primarily available on Amazon. However, you can also order at least some of her paperback books through Target.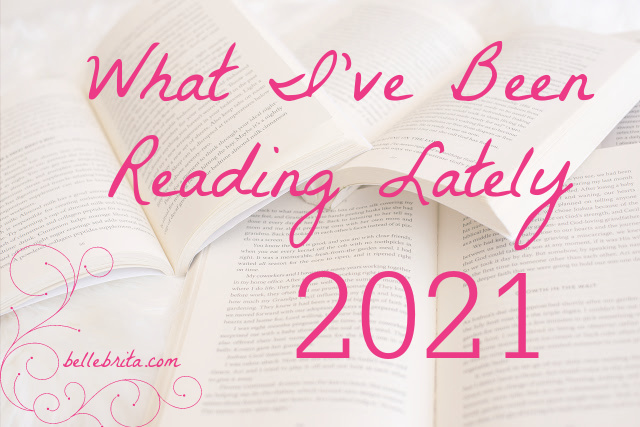 An Overview of Beyond the Four Kingdoms Series by Melanie Cellier
Beyond the Four Kingdoms is a sequel series to The Four Kingdoms. You should really read the original series first. Otherwise, you'll come across a lot of spoilers, and you'll miss quite a bit of context in this sequel series.
The kingdom of Arcadia, first introduced in The Princess Companion, is surprised when a ship arrives from an unknown distant kingdom. Twin Princesses Sophie and Lily, along with their friend Princess Celeste, join the return delegation.
When they arrive in the Duchy of Marin, they quickly discover that there's a darkness affecting all of the kingdoms. These are:
Marin (a city-state, not a full kingdom)
Palinar
Eldon
Eliam
Talinos
Trione (currently unaffected by the darkness)
The High King still rules here, but the people have largely forgotten him. No one has seen a godmother in generations.
Reading Order of Beyond the Four Kingdoms Series by Melanie Cellier
When reading through the book summaries and my reviews, keep in mind that each subsequent novel can have light spoilers for previous novels. They also have a lot of spoilers for the entire series of The Four Kingdoms. While each book technically works as a standalone story, you'll get maximum enjoyment by reading the series sequentially. Personally, I don't think this second series is as easy to follow if you read the books as standalone novels. Each book has references to people and adventures from the previous books. The books in Beyond the Four Kingdoms are even more closely interwoven than the original novels.
Ideally, you will read the books in this order:
A Dance of Silver and Shadow: A Retelling of The Twelve Dancing Princesses (Book One)
A Tale of Beauty and Beast: A Retelling of Beauty and the Beast (Book Two)
A Crown of Snow and Ice: A Retelling of The Snow Queen (Book Three)
A Dream of Ebony and White: A Retelling of Snow White (Book Four)
A Captive of Wing and Feather: A Retelling of Swan Lake (Book Five)
A Princess of Wind and Wave: A Retelling of The Little Mermaid (Book Six)
I highly recommend you purchase the "box set" with all six novels. You save about $10 by doing this.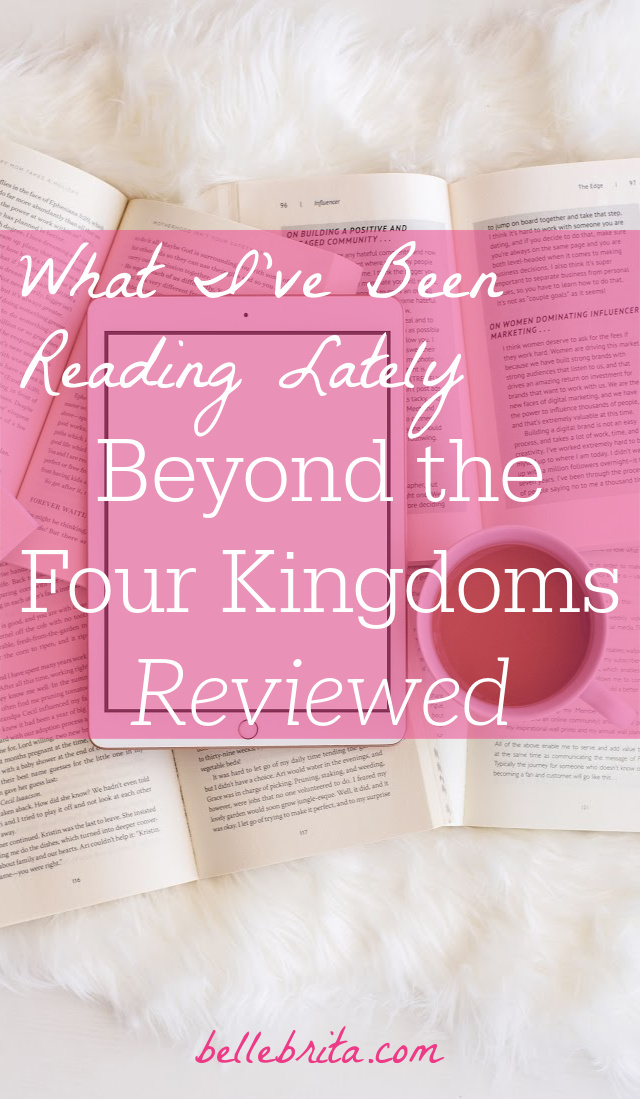 Book summary from Amazon:
When Princess Liliana and her twin sister set sail for new lands, she hopes to find adventure and romance. But the people of Marin live under the shadow of a curse–one powerful enough to destroy entire kingdoms. To protect them all, Lily and eleven other princesses are forced to participate in a mysterious and secret tournament.

Lily spends her nights competing in a magical underground realm and her days unraveling the dangers of this new court. Although she needs the help of the Marinese prince, Lily knows she can't let herself grow too close to him. There's no time for romance when the duchy is about to fall to the encroaching darkness and the winner of the tournament faces a terrible fate.

But Lily and her twin have a secret advantage. And Lily grows increasingly determined to use their magical bond to defeat the tournament, save the princesses, and free Marin. Except she might have to sacrifice true love to do it.

In this reimagining of the classic fairy tale, The Twelve Dancing Princesses, there's a lot more at stake than worn out dancing slippers.
This novel introduces readers to the new setting of the five kingdoms and one duchy, all to the west of the Four Kingdoms. Readers also quickly discover the young princes and princesses from every kingdom, although two are just mentioned by name. While it's quite the large cast of characters, the story centers around Lily, Sophie, and Celeste, plus the honorary prince of Marin.
If you're familiar with The Twelve Dancing Princesses, you will notice many similar plot points, including ruined dance slippers and a magical grove of trees. Once again, Cellier has created a masterful fairy tale retelling.
Oh, and the secret advantage shared by Lily and Sophie? It's foreshadowed all the way back in The Princess Companion!
While the ending is somewhat predictable, the journey to that ending is filled with twists and turns. And the final ending is truly satisfying!
5 stars
Book summary from Amazon:
Princess Sophia has helped her twin sister Lily save the duchy of Marin. But now Sophie faces an even greater threat when she sets out to free the cursed kingdom of Palinar from its beastly prince. Alone, and with danger on every side, Sophie must navigate a magical castle and its even more mysterious master to discover the secret to breaking the curse.

Except the more time she spends with Prince Dominic, the more she starts to question who exactly she's supposed to be saving. With time running out for the trapped inhabitants, and the reappearance of an old enemy, Sophie may have to choose between saving the kingdom and following her heart.

In this reimagining of the classic fairy tale, Beauty and the Beast, Beauty will have to use all of her strength and intelligence if she is to outwit her enemies, break a curse and find true love.
Beauty and the Beast has always been one of my favorite stories. I've read multiple versions of it, starting with the novel Beauty by Robin McKinley. I wasn't sure if Cellier's version would live up to my expectations, but it did.
Sophie's story differs greatly from the previous novels due to her lack of company. Aside from her betrothed, Prince Dominic, and invisible servants, she's utterly alone. As a result, more of the story revolves around her own introspection.
As Sophie tries to unravel the mystery of Palinar's curse, she challenges her preconceptions about both Dominic and herself. The mystery absolutely intrigued me, and I loved seeing Sophie's character growth.
You really need to read these first two books in order. This one is possibly the least "standalone" of the entire series due to its connection to A Dance of Silver and Shadow.
5 stars
Cover note: Celine could be a Princess of Color (POC) based on the book descriptions of her and her family, but as you can see from the cover, this isn't obvious.
Book summary from Amazon:
Rumors have long swirled about the strange kingdom of Eldon. The only thing more frozen than its mountains are the inhabitants themselves. But Princess Celine has never backed away from a challenge, so she eagerly accepts an invitation to visit.

Yet the situation in Eldon is even worse than Celine feared. And if the kingdom is to have any hope of freedom or a future, she's going to have to call on new skills and new allies–including the crown prince, Oliver. But against an enemy stronger and colder than ice, all her fire may not be enough.

In this reimagining of the classic fairy tale, The Snow Queen, one princess is ready to burn down everything in her path to save those she loves and their kingdom with them.
Celine is one of my favorite princesses in Cellier's universe. She's a strong secondary character in three previous novels:
The Princess Game
The Princess Search
A Dance of Silver and Shadow
Her bold, snarky personality continues into this novel. While she does struggle with insecurity, her overall characterization remains consistent from the previous novels.
I love Celine's blossoming romance with Oliver and her growing friendship with Giselle.
The magic in this book makes the genre more fantasy and less fairy tale, especially in comparison to the rest of the series.
4 stars
Book summary from Amazon:
Snow has always lived under the shadow of her cruel stepmother, with only her beloved father and her childhood friend–the huntsman, Alexander–to make life bearable. When her father dies, she should be crowned queen, but instead she finds herself fleeing for her life. With no allies, no skills, and no food, her future could be over before it has truly begun.

But there's more at stake than just one life. If Snow can't claim her throne, her kingdom faces destruction. Snow has to make a choice: focus on her own salvation or put everything on the line–even those she loves the most. And if she's going to succeed, Snow must fight the hardest battle of all, against her own doubt and weakness, and gain new skills and strength she never imagined possessing.

Alexander is ready to help her. But if she lets him, the consequences might be more than she can bear–because her heart is in as much jeopardy as the kingdom.

In this reimagining of the classic fairy tale, Snow must find her inner strength in time to fight for her throne before it's too late.
Most of the princesses are 17 or 18 in their featured novels. Snow is only 16. Her novel also begins shortly after her father's death, when she is still deep in the throes of grief. For these two reasons, her story starts off quite differently than any of the others. However, if you have ever lost a parent, you will appreciate the realism of Snow's grief.
Snow finds shelter in a secluded cottage where seven young children reside. While Cellier does an admirable job of creating unique characteristics for these children, I still struggled to keep their ages and descriptions straight.
Eventually Snow overcomes her many fears, strengthens herself, and fights for her royal birthright.
The enchanted dress laces, poisoned hair combs, and poisoned apple all show up in this clever retelling of Snow White.
5 stars
Book summary from Amazon:
Princess Adelaide has been missing for years. And that's exactly the way she wants it. Haunted by her past, not even the curse that entraps her is enough to make her long for her old home.

But her past finds her anyway, in the form of a handsome prince from her childhood. Adelaide doesn't want to let Gabe in, but a sinister force is spreading fear throughout her new kingdom, and only Gabe has the will to help her. Adelaide can't refuse his assistance–not when the evil might soon ensnare much more than a solitary princess. But with her friends and her new kingdom in danger, even the help of Gabe and her seven swans might not be enough.

In this reimagining of the classic tale, Swan Lake, the trapped princess must find the courage to overcome her past if she has any hope of turning a tragedy into a happy ending.
Adelaide is Dominic's sister. Readers learn about her in the first two books in this series, but we only meet her in this book. Like most of the young princes and princesses, Gabe is first introduced in A Dance of Silver and Shadow.
When we meet Addie, she's already cursed by Leander, a minor lord who oversees the town. During the day, she can speak to swans, but not to humans. At night, she must return to her lake, where she regains her power of speech.
Addie has trouble trusting people after everything that happened to her family. Like most of the princesses in Cellier's books, she has this one flaw that causes her to make mistakes, but she eventually overcomes it.
I love the cast of supporting characters. Addie's friends–her adoptive family–are all so fun and colorful.
The love story is a bit sudden, but I do appreciate watching Addie learn to trust Gabe with her heart.
The magic is a bit complicated and isn't completely explained.
I am not very familiar with Swan Lake, so I can't fairly rate this adaptation.
4 stars
Book summary from Amazon:
Isla may be a mermaid princess, but she's never felt at home in her undersea kingdom. Instead she dreams of the day her people can return to the surface—and the boy whose life she once saved. But while Isla foresees danger for her people beneath the ocean, she has no concept of the dark forces working to keep her people submerged.

When an impetuous vow sets her on the course of the truth, Isla discovers that shadowy foes beset the kingdoms of both land and sea. And when she finally finds herself onshore, Isla realizes the fight will require not only her sword but her mind and heart as well—at least if she ever hopes to overcome her enemies and win the love of the prince of her dreams.

In this reimagining of the classic fairy tale, The Little Mermaid, the princess will have to grow beyond her dreams if she wants to save two kingdoms and her own heart.
If you read these in order, then you should remember Teddy's mysterious ocean girl from A Dance of Silver and Shadow. It turns out, she's real!
Isla is the youngest mermaid princess of the underwater kingdom, Merrita. Back when the other kingdoms started turning on the High King, the royal family of Merrita called on the High King and the godmothers for help. The High King sunk their island, created a magical barrier around it, gave the people shapeshifting abilities, AND erased their existence from the minds and the histories of the other kingdoms.
The reader knows that the other kingdoms follow the High King once more, but the people of Merrita do not know this.
Like many of the other princess protagonists, Isla makes a bold and rash decision with unforeseen consequences. She and her uncle Ray end up visiting the kingdom of Trione, where twins Teddy and Millie live. Oh, and their sister Daisy, who is one of my favorite characters. I hope she gets her own book one day!
I love the friendships of Isla and Ray, Teddy and Millie.
Isla and Teddy both have to realize the difference between idealized "love at first sight" and true love, challenges and all.
Oh, and the plot is filled with intrigue, politics, twists, and turns!
5 stars
Final Thoughts on Beyond the Four Kingdoms Series
Like most of my book reviews, I know I covered a lot in my Beyond the Four Kingdoms book review. I like to share official book summaries to give you a true idea of each story. Plus I prefer to write a single blog post covering an entire book series. It's so much work to write a single blog post per book!
I truly love retold fairy tales, or fairy tale retellings. It's been such a treat to reread these books! If you haven't already, check out my review of The Andari Chronicles! They are also creative fairy tale retellings, although I prefer Cellier's books.
Next up: Return to the Four Kingdoms! I read the first book last summer, but the second book just came out recently. I've also pre-ordered the third book.
The Secret Princess: A Retelling of The Goose Girl (Return to the Four Kingdoms Book 1)
The Mystery Princess: A Retelling of Cinderella (Return to the Four Kingdoms Book 2)
The Desert Princess: A Retelling of Aladdin (Return to the Four Kingdoms Book 3)
No word yet on a fourth book, but I really hope Daisy gets her own book!
What have you been reading lately? I'm always looking for new book recommendations!