Like I mentioned last week, I've been reading a lot of fairy tale retellings lately. This is one of my all-time favorite book genres, so indulging in these fairy tales has been a great form of self-care during lockdown. As much as I loved The Andari Chronicles, The Four Kingdoms series by Melanie Cellier is even better.
Melanie Cellier has actually written two full book series set in this universe… And I've read all of them. This book review of The Four Kingdoms series focuses on just the original series, comprising of five full-length books, two novellas, and one short story. I didn't read them in the perfect order, alas, but I still enjoyed them all immensely.
Note: This post contains Amazon affiliate links. I bought all of these books myself. All opinions are my own. Read my disclosure policy for more information. ALSO I understand not everyone is comfortable shopping at Amazon, and I support that stance. However, Melanie Cellier is an indie author, and her books are primarily available on Amazon. However, you can also order at least some of her paperback books through Target.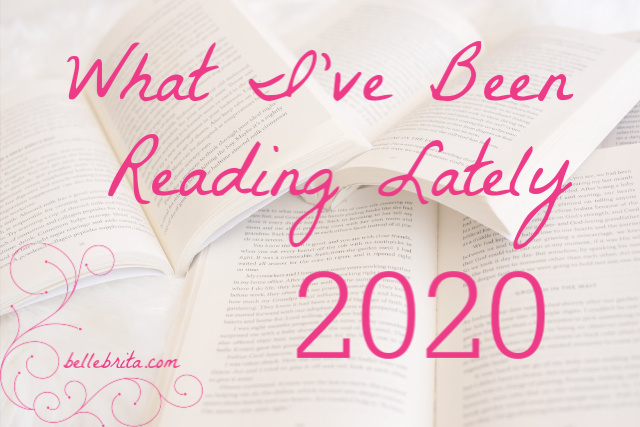 An Overview of The Four Kingdoms Series by Melanie Cellier
As a series, I give The Four Kingdoms 5 stars. Some individual books will dip below that, but not by much!
The overall setting is four distinct kingdoms who border one another. Each has its own culture and customs. Much of the romantic plots at least begin with attempts at political alliances… But there's a twist, one that runs throughout the entire series.
In this universe, there is a mysterious High Lord. Fairy godmothers work for him, using their magic to promote true love. Kingdoms prosper when the royal families marry for true love. Royal balls, contests, and introductions might all begin with the hopes of forming a political alliance, but the ultimate goal is true love.
I have minor criticism for the series as a whole, but my criticism can also be forgiven. First, all of the couples are heterosexual. These retold fairy tales are clever and brilliant, but they still rely on the original male-female love stories. Not a huge problem overall, but still frustrating considering just how many books are in this magical universe.
Second, most of the protagonists are white. There is actually a royal family with "golden" skin and dark hair, who could be POC (princesses and princes of color), but the cover illustrations show princesses who are racially ambiguous and white-passing. That said, the protagonist of the novel due next year clearly shows a black princess on the cover.
Minor criticisms of representation aside, I did truly love this series, and I'm tempted to reread it already.
Reading Order of The Four Kingdoms Series by Melanie Cellier
When reading through the book summaries and my reviews, keep in mind that each subsequent novel can have light spoilers for previous novels. While each book works as a standalone story, you'll get maximum enjoyment by reading the series sequentially. In each of my book reviews, I mention if I read the book out-of-order.
Ideally, you should read The Four Kingdoms series in this order.
The Princess Companion: A Retelling of The Princess and the Pea (Book One)
The Princess Fugitive: A Reimagining of Little Red Riding Hood (Book Two)
The Coronation Ball: A Four Kingdoms Cinderella (Novelette)
Happily Every Afters: A Reimagining of Snow White and Rose Red (Novella)
The Princess Pact: A Twist on Rumpelstiltskin (Book Three)
A Midwinter's Wedding: A Retelling of The Frog Prince (Novella)
The Princess Game: A Reimagining of Sleeping Beauty (Book Four)
The Princess Search: A Retelling of The Ugly Duckling (Book Five)
I've listed my book reviews in the ideal reading order. However, I still enjoyed the books and stories in my imperfect reading.
You can buy each book individually, but some are available in bundles, or "box sets." Note that the first set does not include The Coronation Ball, so you'll want to buy that separately to read the stories in order. Note that the second set does not include The Princess Search. At the moment, buying the digital "box sets" is cheaper than buying each included book individually.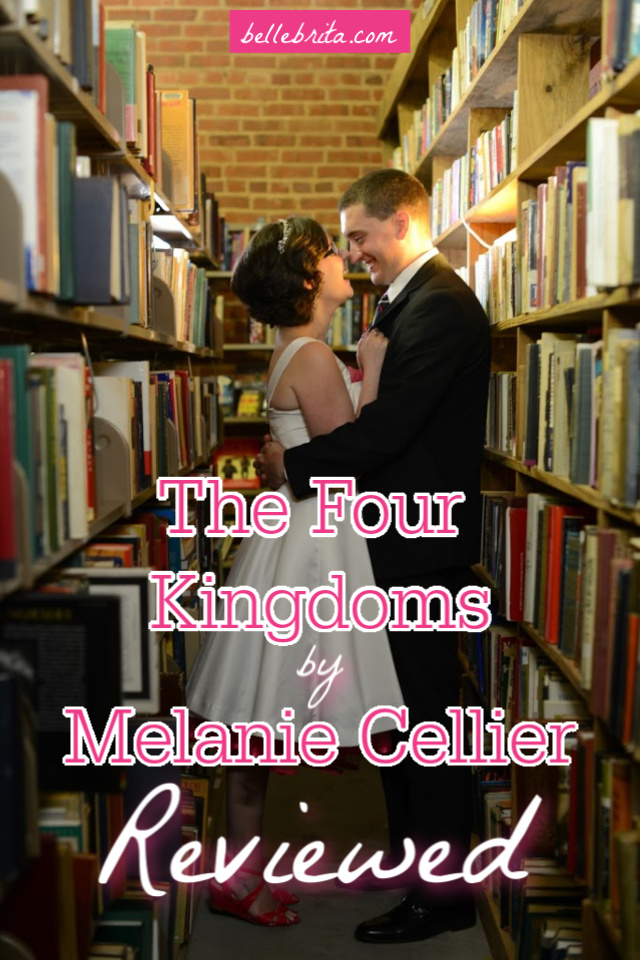 Book summary from Amazon:
Danger and romance await a woodcutter's daughter in a royal palace.

One dark and stormy night, lost and alone, Alyssa finds herself knocking on the door of a castle. After a lifetime spent in the deep forest, Alyssa has no idea what to expect on the other side.

What she finds is two unruly young princesses and one very handsome prince. When Alyssa accepts the job of Princess Companion she knows her life will change. What she doesn't know is that the royal family is about to be swept up in unexpected danger and intrigue, and that she just might be the only thing standing between her kingdom and destruction.

This retelling of the classic fairy tale, The Princess and the Pea, reimagines the risks and rewards that come when one royal family goes searching for a true princess.
This novel introduces the overall setting of the Four Kingdoms. It does a great job of establishing the kingdoms and their general politics. Plus the plot cleverly introduces three princesses who later feature in their own novels! While the novel itself is inspired by The Princess and the Pea, the kingdom's backstory comes from Cinderella. Very clever writing!
Out of all the princesses, I relate the most to Alyssa. She loves to read, she loves to learn, and she readily debates others with her knowledge. Alyssa also enjoys creating stories with lessons, and she's sympathetic to the frustrations of children.
Oh, and there's great chemistry between Alyssa and her true love!
5 stars
Book summary from Amazon:
Princess Ava used to be a weapon–sharp, strong and beautiful. But when she fails at her most important task, she's forced to flee from her own family.

Only her personal bodyguard, Hans, remains loyal. Hans claims to know the real Ava but she finds that hard to believe–after all, she's been the villain so long that she can't remember anything else.

Deep in exile, Ava learns her kingdom needs a hero, and she might be the only one who can save it. The catch? She'll have to ally herself with the people she blames for her downfall.

But in a game of life and death where the stakes are an entire kingdom, winning over her enemies will only be the beginning. Can one fugitive save her people, her kingdom and–hardest of all–herself?

In this reimagining of the classic fairy tale, Little Red Riding Hood, the girl in the red hood has been swallowed up by the wolf and must decide if she's willing to fight for her freedom, no matter the cost.
Ava is such a complex character! Her character arc definitely has the most growth. At the beginning, I really didn't like her, but I grew to appreciate Ava as a character, especially as she atoned for her mistakes. She is both Little Red Riding Hood and the Big Bad Wolf herself, which I love.
This book is pretty exciting and action-packed. I enjoyed the romance, but I didn't find it as believable as Alyssa's romance.
4 stars
Book summary from Amazon:
Hanna knows all about hard work. For years she's labored to complete her apprenticeship and become a pastry chef. Driven from her home once before, she's willing to endure whatever it takes to keep her position in the palace kitchens of Northhelm.

But when she finally has a chance for all her dreams to come true, everything goes wrong. In danger of losing both her future as a pastry chef, and the man she's loved for years, Hanna will have to decide if she's ready to fight for herself, as well as for Stefan.
The Coronation Ball is a novelette, basically a short story. This is one of the books I read out-of-order because I purchased the bulk of The Four Kingdoms in "box sets," and this was written afterwards. I think I read it after A Midwinter's Wedding.
It's cute and sweet with a believable love story. It's not much on its own, but Hanna is occasionally mentioned throughout the series, so it's nice to learn more about her.
3 1/2 stars
Book summary from Amazon:
Sometimes a fairy tale ending is only the beginning…

Sarah and Evelyn have already risked everything to help Ava win a crown. But they soon learn that a coronation is a beginning, not an ending. Not everyone in Rangmere is happy to see the young queen on the throne, and intrigue and danger lurk all around.

The cousins find themselves fighting not only for their new kingdom but also for their own survival in the royal court. When a new threat emerges, the two girls must defeat it to both save the crown and secure their own Happily Ever Afters.
Happily Ever Afters is a novella, a very quick read. It also alternates POV between Sarah and Evelyn. It's a cute and fun story, with just enough political intrigue and villainy to keep things interesting. I particularly liked Evelyn as a character, as well as the relationship between her and Sarah.
4 stars
Book summary from Amazon:
Spinning straw into gold was only the beginning of the story…

Marie, the dutiful princess of Northhelm, chafes under the rigid protocol that governs her life. Then a growing darkness threatens the kingdom and uncovers the lie at the centre of her whole life–a single pact that changes everything.

Throwing off convention, she joins Rafe, a handsome, charming newcomer, on a quest to save her kingdom. Except he doesn't know she has a mission of her own–to discover the truth about her identity. Increasingly drawn to Rafe's strength and good humour, Marie is torn by her double purpose. With time running out and death and destruction looming, Marie will have to unravel the bargains that surround her and choose where her true allegiance lies.

In this twist on the classic fairy tale, Rumpelstiltskin, a hidden identity is just one of the things Marie will have to unravel.
I love the inspiration of Rumpelstiltskin! Marie's mother is the one who had to spin straw into gold, and Marie finds out just exactly what agreement her mother made with Rumpelstiltskin.
The magic and the political intrigue continue in this novel as Marie discovers more about herself. Her doubts and insecurities all feel incredibly genuine. She's a relatable princess, with a believable romance.
4 1/2 stars
Cover note: Cordelia could be a Princess of Color (POC) based on the book descriptions of her and her family, but as you can see from the cover, this isn't obvious.
Book summary from Amazon:
Princess Cordelia is used to being overshadowed by her many brothers and sisters. So when she's offered the chance to attend her brother's wedding in a faraway kingdom, she leaps at it. In Northhelm, she'll finally have the chance to stand out. And maybe, just maybe, she'll even find romance.

But not everything in the Northhelmian court is as it appears. With her brother distracted by the wedding, only Ferdinand, the ugliest man at court, will listen to Cordelia's concerns. An observant princess and a strangely amphibious soldier may be the only thing standing between all Four Kingdoms and disaster.

Cordelia will have to overcome prejudice, deceit, and danger if she wants to save the day and find romance at A Midwinter's Wedding.
This is SUCH a brilliant retelling of The Frog Prince, with a gold ball, a curse, and everything! Even though A Midwinter's Wedding is another novella, the length and the pacing felt just right. Even though it's short, the story feels complete without feeling rushed.
I loved meeting Ferdy in The Princess Pact, so I delighted in learning more about him. I was annoyed by the characterizations of William and Rafe, since their disregard of Cordelia's concerns go against their characterizations in the other books. A minor quibble in an otherwise excellent story.
4 1/2 stars
Cover note: Celeste could be a Princess of Color (POC) based on the book descriptions of her and her family, but as you can see from the cover, this isn't obvious.
Book summary from Amazon:
They call her the Sleeping Princess, but Celeste is far from asleep…

Celeste has been cursed since her sixteenth birthday–just not in the way the rest of the kingdom thinks. All they see is her breath-taking beauty, marred by her foolishness. Only she knows that she retains her brilliant mind. And it's a secret she must keep at all costs.

Over the years she's grown accustomed to the necessary deception. After all, her life depends on it. And she's even found a way to protect her kingdom, working from the shadows. But now a dangerous new threat has emerged, one that Celeste can't defeat alone. She needs the help of a newly-arrived prince. One who's altogether too handsome and too charming. Somehow she needs to keep her secret, save her kingdom and find a way to free herself from the curse. The last thing she has time to do is sleep.

In this reimagining of the classic fairy tale, Sleeping Beauty, it's only the princess' mind that is asleep. And sometimes appearances can be deceiving.
Another of my favorite books from this series! There's so much to love about Celeste, from her clever wit to her daring courage–not to mention her great fashion sense! More political intrigue with a great twist ending. We also get a great introduction to Celeste's younger sister Celine, who features prominently in multiple subsequent books before getting her own novel.
5 stars
Book summary from Amazon:
An outcast.
A prince.
And a deadly rebellion…

After a lifetime of rejection, seamstress Evie can't trust Frederic, the crown prince of Lanover–not his words of friendship or the way the warmth in his eyes seems to ask for even more. But when they end up on a tour of his kingdom–one filled with increasing danger–Evie's mistrust might doom them all.

In this spin on the classic fairy tale, an ugly duckling must discover her true worth in order to save her kingdom and maybe even find true love.
I also read this book out-of-order, again due to the issue with the "box sets." However, going back to this novel after starting the Beyond the Four Kingdoms series didn't detract from my pleasure.
I love this book for so many reasons. While it includes the great character arcs and political intrigue as the previous books, it also provides so much more world-building. Evie joins the royal family on a tour of their kingdom, introducing the reader to new parts of Arcadia. Slowly the reader discovers Evie's background as she faces her shame and her fears.
Once again I love Celine as the interfering little sister.
Once again I love the genuine love story, with all the occasional awkwardness and miscommunication.
Truly an excellent ending to this series.
5 stars
Final Thoughts on The Four Kingdoms Series
Once again, I know I covered a lot in my The Four Kingdoms book review. I like to share official book summaries to give you a true idea of each story. Plus I prefer to review an overall book series in a single blog post than to write one blog post per book.
I truly love retold fairy tales, or fairy tale retellings. If you haven't already, check out my review of The Andari Chronicles! Stay tuned for my next set of book reviews, which will cover Beyond the Four Kingdoms series plus the first book of Return to the Four Kingdoms. You should definitely read The Four Kingdoms series first because you'll want to understand the characters and settings before starting Beyond the Four Kingdoms.
What have you been reading lately? I'm currently looking for more fairy tale retellings by BIPOC authors, so please share any recommendations you have!