Have you set a New Year's resolution to reconnect with your faith this year? This guest post from Ginger Tarkowski will help!
Ginger is a wife and busy mom of two daughters who are her whole world. She enjoys spending time with her family as much as possible and loves to be outdoors. I hope her words inspire you as much as they inspired me!
Connect to Your Faith Daily with These 4 Tips
As Christians, it's important to keep our faith a part of our daily routine. You don't want to limit your connection to God to a weekly mass or prayer when things go wrong. Keeping faith prominent in our everyday lifestyle is a great way to strengthen our relationship with God and keep our mind focused on the things that truly matter. Read on for some easy ways to connect your faith on a daily basis.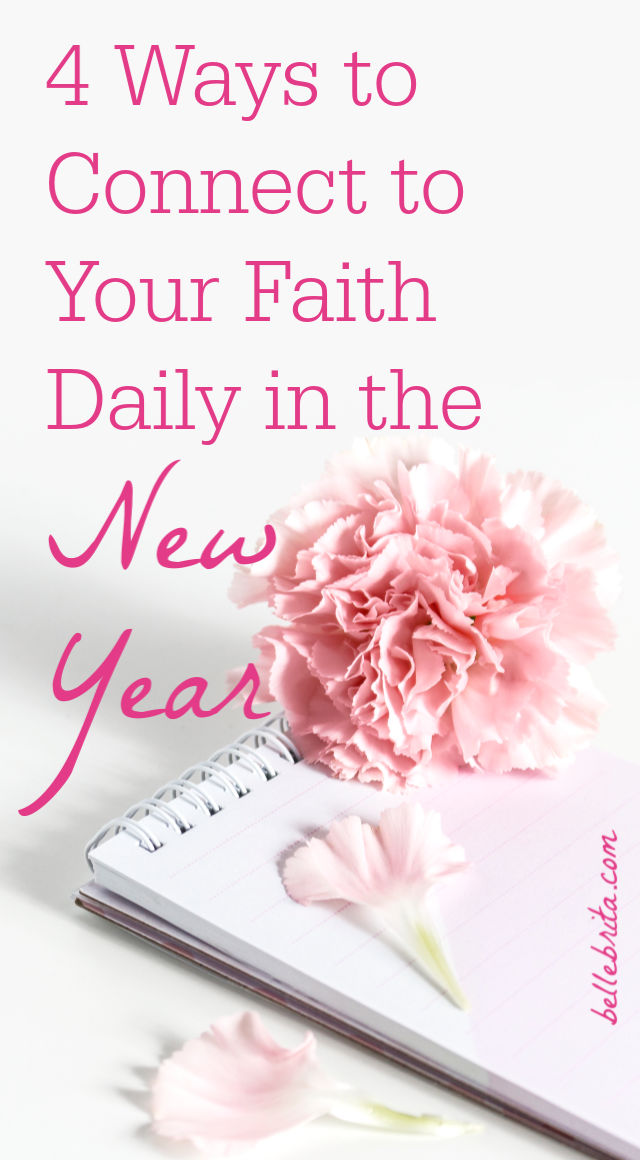 Pray often
Talking to God frequently is crucial in order to make faith an influential piece of your character. Praying is a more formal way of talking to God, and it can be done many times throughout the day. Make a conscious effort to begin your day with prayer. Your day is sure to start off on a positive note when you have a conversation with God about what's ahead. Set reminders on your phone to help guide you in prayer throughout your busy schedule so that you don't get distracted. Before you get into bed every night, make it a priority to pray and thank God for all the blessings you've encountered.
Related: How to Prioritize Prayer in a Busy Lifestyle
Give back
As you navigate throughout your schedule each week, make time to give back to those in your community who might need some extra help. Spend a week night cleaning out your closet to donate clothes you don't wear anymore to a shelter. Inquire at your church about ways you can volunteer to help out the community, whether it's serving soup on the weekends or helping out with a fundraiser. If you can't seem to find ways to volunteer, create your own ways to give back. Host a food drive or set up a free library in your front yard!
Choose faithful content
To stay connected to your faith, surround yourself with wholesome choices in your everyday life. There are so many streaming services and applications available that might be great options for others–but that doesn't mean they align with your beliefs. Look into your options for Christian apps that you can use on the go no matter where you are. When it comes to entertainment, there are a variety of Christian movie options with PureFlix.com. While there is a lot of tempting content out there, it's necessary to make choices that reflect your commitment to God. Little choices you make like the shows and movies you watch can have a big impact, so choose wisely!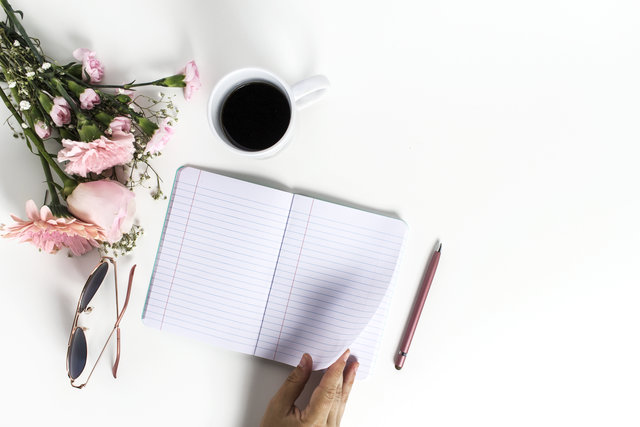 Be kind to others
A big aspect of your faith is how you treat others. Being a Christian means accepting those around you and creating an environment in which we are kind to people. Make a goal to do something kind for at least one person you don't know each day. You never know what your random act of kindness could do for a stranger who might be having a bad day. Smile as you walk past someone on the street. Hold the door for the person behind you as you walk into a store. Pay it forward in the drive thru while you're getting your morning coffee. Your kindness matters, and you might just inspire someone else to do the same!
---
What do you think of these tips? Will you implement any of them this year? What other advice do you have for connecting with your faith? Leave a comment below!