This summer, I took a break from reading new books in order to enjoy some rereads. I love fantasy fiction, and I love Young Adult novels, so rereading the Artemis Fowl books felt like a relaxing way to pass the summer.
Also, is there a better description for books for middle school readers? Young Adult seems to cover ages 11-19, which is a bit broad.
The Artemis Fowl series is basically all I read in June and July. I've read over 30 new books in 2018, plus quite a few rereads. I won't be able to review everything I've read since I've fallen so behind in my reviews, but I'll try to get a few more themed book review posts done this year.
Note: This post contains Amazon affiliate links. If you click on something and make a purchase, I may or may not receive a commission. It's complicated. Read more on my disclosure page. Obviously I'm giving my honest reviews of these books.
I borrowed most of these books from my local library, but a few of them I borrowed from my younger brother's book collection at our dad's house. Ratings are out of 5 stars. I primarily base my ratings on how much I enjoyed the book.
Since this is a book series, each book summary and review might contain spoilers for the previous book in the series. To avoid spoilers, only read the review for the very first book.
Book summary from Amazon:
Twelve-year-old Artemis Fowl is a millionaire, a genius, and, above all, a criminal mastermind. But even Artemis doesn't know what he's taken on when he kidnaps a fairy, Captain Holly Short of the LEPrecon Unit. These aren't the fairies of bedtime stories; these fairies are armed and dangerous.

Artemis thinks he has them right where he wants them… but then they stop playing by the rules.
The target audience for these books is… a lot younger than I am. Like middle school. That doesn't stop me from enjoying this series! None of the books are quite as wonderful as the first one. I love the initial world-building and the introduction of the main characters in the series.
Artemis may be the protagonist, but he's not the good guy. Still, I couldn't help but cheer for the preteen criminal mastermind in his battle of wits against the fairies.
5 stars
Book summary from Amazon:
Artemis Fowl receives an urgent e-mail from Russia. In it is a plea from a man who has been kidnapped by the Russian Mafiya: his father. As Artemis rushes to his rescue, he is stopped by a familiar nemesis, Captain Holly Short of the LEPrecon Unit. Now, instead of battling the fairies, Artemis must join forces with them if he wants to save one of the few people in the world he loves.
This sequel is more action-packed than the first, with a more intriguing plot. However, there is not much expansion on world-building or character development. Still a lot of fun, and a great follow-up to the first novel.
3 1/2 stars
Book summary from Amazon:
Artemis Fowl has created the most powerful new supercomputer known to man–using stolen technology from an elite race of underground fairies. When the computer falls into the hands of an IT billionaire with a mob connection, Artemis is in deep trouble. Only one fairy can help now. If only he wasn't the fairies' public enemy number one…
Oh, Artemis. When will you ever learn? Once again he has to team up with Holly and the fairies, this time to save the world from his mistakes. Lots of twists and turns with a satisfying conclusion. Clever uses of technology, both real and imagined.
4 stars
Book summary from Amazon:
After his last run-in with the fairies, Artemis had his mind wiped of his memories of the world below ground. But they have not forgotten about him. Once again, he must stop the human and fairy worlds from colliding – only this time, Artemis faces an enemy who may have finally outsmarted him.
This book contains more emotional depth. I certainly got a little teary-eyed at one point. Once again, the plot is riveting with non-stop action, but I really love the character development. This is the second book with Opal as the villain, and sadly not the last. That's the one major flaw with the entire series, in my opinion.
4 stars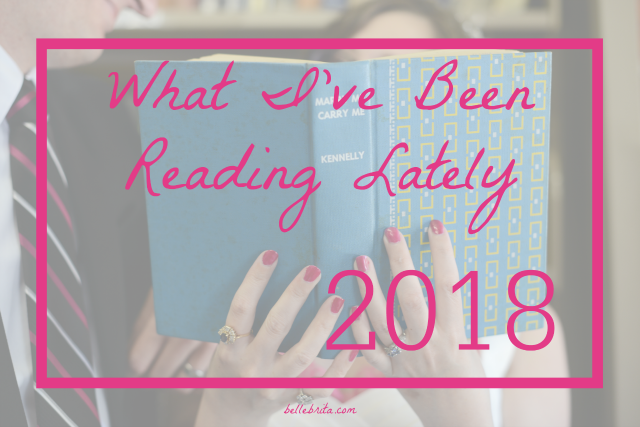 Book summary from Amazon:
Ten thousand years ago, humans and fairies fought a great battle for the magical island of Ireland. When it became clear to the fairy families that they could never win, they decided to move their civilization underground and keep themselves hidden from the humans. All the fairy families agreed on this, except the 8th family, the demons. The demons planned to lift their small island out of time until they had regrouped and were ready to wage war on the humans once more. However the time spell went wrong, and the island of Hybras was catapulted into Limbo, where it has remained for ten thousand years.
This book introduces a brand-new human character (a female counterpart to Artemis!) and a whole new fairy species, the demons. The time travel is a little wonky, but that's common with any time travel plot. Artemis awkwardly flirts with the same sort of nerdy jokes that Dan and I appreciate.
3 1/2 stars
The Time Paradox by Eoin Colfer
Book summary from Amazon:
When Artemis Fowl's mother contracts a life-threatening illness, his world is turned upside down. The only hope for a cure lies in the brain fluid of the silky sifaka lemur. Unfortunately, the animal is extinct due to a heartless bargain Artemis himself made as a younger boy. Though the odds are stacked against him, Artemis is not willing to give up. With the help of his fairy friends, the young genius travels back in time to save the lemur and bring it back to the present.
Even more of a time travel plot this time. I quite appreciated the bizarre society of humans who hate animals. Several great plot twists. Another enjoyable read. My main complaint is that the teenage girl introduced in the previous book doesn't show up again.
3 1/2 stars
Book summary from Amazon:
Artemis has committed his entire fortune to a project he believes will save the planet and its inhabitants, both human and fairy. Can it be true? Has goodness taken hold of the world's greatest teenage criminal mastermind? Captain Holly Short is unconvinced, and discovers that Artemis is suffering from Atlantis Complex, a psychosis common among guilt-ridden fairies – not humans – and most likely triggered by Artemis's dabbling with fairy magic. Symptoms include obsessive-compulsive behavior, paranoia, multiple personality disorder and, in extreme cases, embarrassing professions of love to a certain feisty LEPrecon fairy.
Seeing Artemis with a mental illness is quite interesting. His personality is completely different, which just adds to the unpredictability of the plot. The other characters didn't treat Artemis with much sensitivity regarding his mental illness, but maybe that's too much to ask of a fantasy/science fiction series for young adults.
3 1/2 stars
Book summary from Amazon:
Seemingly nothing in this world daunts the young criminal mastermind Artemis Fowl. In the fairy world, however, there is a small thing that has gotten under his skin on more than one occasion: Opal Koboi. In The Last Guardian, the evil pixie is wreaking havoc yet again. This time his arch rival has reanimated dead fairy warriors who were buried in the grounds of Fowl Manor. Their spirits have possessed Artemis's little brothers, making his siblings even more annoying than usual. The warriors don't seem to realize that the battle they were fighting when they died is long over. Artemis has until sunrise to get the spirits to vacate his brothers and go back into the earth where they belong. Can he count on a certain LEPrecon fairy to join him in what could well be his last stand?
The last book in the series! Opal returns, and honestly, I'm so sick of her as a villain. My one complaint of the overall series is the overuse of Opal as a character.
I enjoyed learning more about the fairy history. Artemis's little brothers are adorable. The ending completely blew me away. Truly, this was a great final book to the series.
4 stars
---
My reviews are a little bit shorter than usual, but I finished the last of these books more than two months ago! I'm relying on memory, which is a little cluttered with all the other books I've read since then.
While I'm quite a bit older than the target audience for Artemis Fowl, I still enjoyed rereading these books this summer. I hadn't read the last book yet, so it was nice to revisit the series and savor the conclusion. I recommend this series to anyone who enjoys an action-packed mix of fantasy and science fiction with a colorful cast of characters.
What have you read lately?