I love love love Amazon Prime. I forget exactly when I first subscribed, but my relationship with Amazon Prime predates my marriage by at least a year or two. Yeah, we're that serious.
Note: This post contains Amazon affiliate links (obviously). You can read more about my participation in affiliate programs on my disclosure page. As always, I only recommend programs I truly love, and I only write honest book reviews.
One perk of Amazon Prime is the choice of one new Kindle book each month through Amazon First Reads. Prime subscribers get early access to books before their general release, choosing one free Kindle book among six choices.
Honestly, some of the Amazon First Reads have been duds. But I've also read some truly great books, from hilarious chick lit to page-turning thrillers.
Three of today's book reviews come from the Amazon First Reads program. One book I bought during a Kindle sale, and the other was a free book through a program for IHG (the Holiday Inn brand) members.
A quick note on how I choose my star ratings for each book. Stars are out of five, and I actually look up my initial Goodreads rating to share here. I rate each book on Goodreads shortly after finishing it so the book is fresh in my mind.
I rate books based first on how much I enjoyed reading them, and second on any literary considerations. For example, a really entertaining novel with little literary merit and nothing overtly offensive or annoying will get 5 stars from me. On the other hand, a great literary masterpiece that I struggle to finish due to boredom will get 3 stars.
Generally speaking, I'm generous with stars, but this year I've tried to be more deliberate in my 5-star ratings.
Book summary from Amazon:
Librarian Janet Johnson is puzzled when she is invited—and practically dragged—to her first meeting of the Rejected Writers' Book Club. This quirky group of women would much rather celebrate one another's rejected manuscripts over cups of tea and slices of lemon cake than actually publish a book. But good friends are exactly what Janet needs after moving to the small town of Southlea Bay, Washington. Just as the ladies are about to raise a teacup to their five hundredth rejection letter, they receive bad news that could destroy one member's reputation—and disband the group forever. To save the club, Janet joins her fellow writers on a wild road trip to San Francisco in search of the local publisher who holds the key to a long-buried secret. As they race to the finish line, they'll face their fears—landslides, haunted houses, handsome strangers, ungrateful children—and have the time of their lives.
I chose this book from the free Kindle books offered to IHG Rewards members.
This novel was good, but not great. The plot and the characters were so ridiculous that the book kept me engrossed the entire time, but I had some problems with it.
Janet keeps talking about her strained relationship with her daughter, but Janet clearly oversteps her boundaries. The author doesn't write this in such a way that Janet learns from her mistakes–rather, the implication is that Janet's daughter is totally in the wrong.
Janet is also pretty judgmental towards Doris's weight. It definitely comes across as the author fat-shaming her own character.
Overall, this is a quirky novel with an over-the-top cast of characters and an unbelievable-but-funny plot.
3 stars
Book summary from Amazon:
Every year, the people of the Protectorate leave a baby as an offering to the witch who lives in the forest. They hope this sacrifice will keep her from terrorizing their town. But the witch in the Forest, Xan, is kind. She shares her home with a wise Swamp Monster and a Perfectly Tiny Dragon. Xan rescues the children and delivers them to welcoming families on the other side of the forest, nourishing the babies with starlight on the journey.

One year, Xan accidentally feeds a baby moonlight instead of starlight, filling the ordinary child with extraordinary magic. Xan decides she must raise this girl, whom she calls Luna, as her own. As Luna's thirteenth birthday approaches, her magic begins to emerge–with dangerous consequences. Meanwhile, a young man from the Protectorate is determined to free his people by killing the witch. Deadly birds with uncertain intentions flock nearby. A volcano, quiet for centuries, rumbles just beneath the earth's surface. And the woman with the Tiger's heart is on the prowl . . .
I bought this Kindle book for $1.99 during a sale.
While this is considered a Middle Grade book, older readers will appreciate it too. I'm an adult, and I was completely enthralled by it. What a beautiful story of magic and love and creation. There are multiple POVs, but I didn't have any trouble following the story.
Overall, it's an incredible fairy tale with gorgeous prose.
Parts of the story also came across a bit like religious allegory, but as a Christian, I could be seeing something that isn't there.
5 stars
Book summary from Amazon:
New York City, New Year's weekend, 2001. Jillian Guthrie, a troubled young journalist, stumbles onto a tantalizing mystery: the same man, unaged, stands alongside Ulysses S. Grant, Theodore Roosevelt, and Gandhi in three different photographs spanning eighty-five years of history.

In another part of town, Will—an enigmatic thirty-three-year-old of immense charm, wit, and intelligence—looks forward to the new year with hope and trepidation. Haunted by his secret past and shadowed by a dangerous stranger, he finds himself the object of an intense manhunt spearheaded by an ambitious Vatican emissary and an elderly former UN envoy named Hanna.

During the next forty-eight hours, a catastrophic event unites Will, Jillian, and Hanna—and puts them in the crosshairs of a centuries-old international conspiracy. Together, the three must unravel an ancient curse that stretches back two millennia and beyond, and face a primal evil that threatens their lives and thousands more.

Award-winning science-fiction mastermind Kenneth Johnson blends epic adventure, romance, and evocative drama into an intense supernatural thriller rooted in one of the great untold legends of human history.
The changing POVs and time periods make the narrative a little hard to follow at times, but this book is less about plot (although that matters too) and more about characters. This book is incredibly different than anything I've read before, in a good way! I could barely put it down.
The book criticizes hierarchy and hypocrisy within the Catholic Church. It's take on Christian doctrine might offend devout Christians, but it didn't bother me. It's just a novel! I like the overall perspective on what the battle between good and evil looks like to everyday people.
5 stars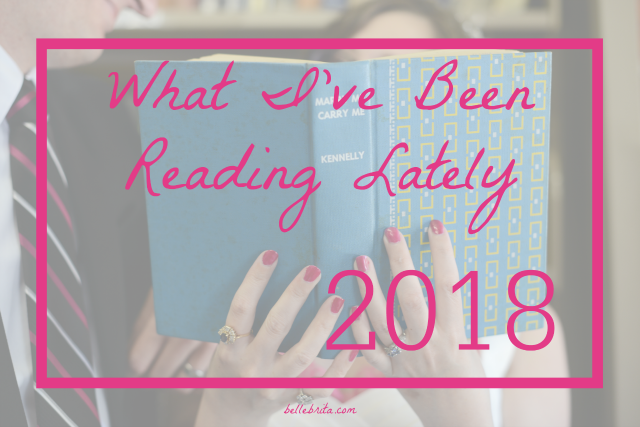 Book summary from Amazon:
After the death of her adoptive mother, Ava Saunders comes upon a peculiar photograph, sealed and hidden away in a crawl space. The photo shows a shuttered, ramshackle house on top of a steep hill. On the back, a puzzling inscription: Destiny calls us.

Ava is certain that it's a clue to her elusive past. Twenty-three years ago, she'd been found wrapped in a yellow blanket in the narthex of the Holy Saviour Catholic Church—and rescued—or so she'd been told. Her mother claimed there was no more to the story, so the questions of her abandonment were left unanswered. For Ava, now is the time to find the roots of her mother's lies. It begins with the house itself—once the scene of a brutal double murder.

When Ava enlists the help of the two people closest to her, a police detective and her best friend, she fears that investigating her past could be a fatal mistake. Someone is following them there. And what's been buried in Ava's nightmares isn't just a crime. It's a holy conspiracy.
Talk about a thriller! I stayed up late finishing this, and the ending completely chilled me, to the point that I carefully tucked myself under the covers and cuddled up to my husband so I would feel safe.
The book alternates between multiple POVs. The reader keeps getting new pieces to the puzzle, but the mystery doesn't really come together until close to the end.
Reading other reviews points out a few plot holes, but I didn't notice them or care about them when I read the book myself. And the ending really has readers divided, with some loving it and others hating it.
5 stars
Book summary from Amazon:
Felicity Wright never expected to inherit the hotel where she works as head chef. But now, she'll do anything to keep the Bancroft Hotel operating—even if that means mixing it up with the late owner's handsome nephew, Blake Bancroft. He's here to challenge her unexpected inheritance of the Bancroft Hotel, and there's no way either of them are walking away without a fight.

When his uncle wills away his family's oldest property, Blake Bancroft cooks up a plan to get it back. To check out his competition, he'll need to check in. Too bad his first encounter with Felicity proves to be anything but smooth. As their battle over ownership begins, things begin to heat up between them—and not just in the kitchen. Their attraction may be a recipe for disaster. Yet with the right ingredients, it could turn into a recipe for love…

In her debut contemporary romance, award-winning historical romance author Gerri Russell whips up a sweet, passionate, and unforgettably delectable story.
I guess the other Amazon First Reads selections had terrible plots this month because I'm not sure why I chose this book. It's funny because I love teenage romances in Young Adult novels, but the whirlwind relationships make a lot more sense among teenagers than adults. The pacing of lust and love in romance novels is just so unrealistic to me.
Also, does anyone truly lust so hard for someone that they have trouble standing or breathing or talking clearly? Is this a real thing?
Anyway, for a romance novel, I still enjoyed this. I liked the setting, the characters, and the plot. I skimmed the sex scenes. Overall, it was a fun read.
3 stars
---
I still have so many more books to review… But I enjoy doing this! Most of what I've read in 2018 I actually read in January, so at least I'm not falling even more behind in my book reviews.
What have you read lately?