Welcome to the 15th day of #LoveBlog! Today's prompt is Celebration. You can find the rest of this month's prompts at the original post. It's not too late to link up for yesterday's prompt, Boundaries. This post has been sponsored by Chai Leaves Premier Tea Club. All opinions are my own. Also, I took many of these pictures before I was a blogger, which is why the image quality is low.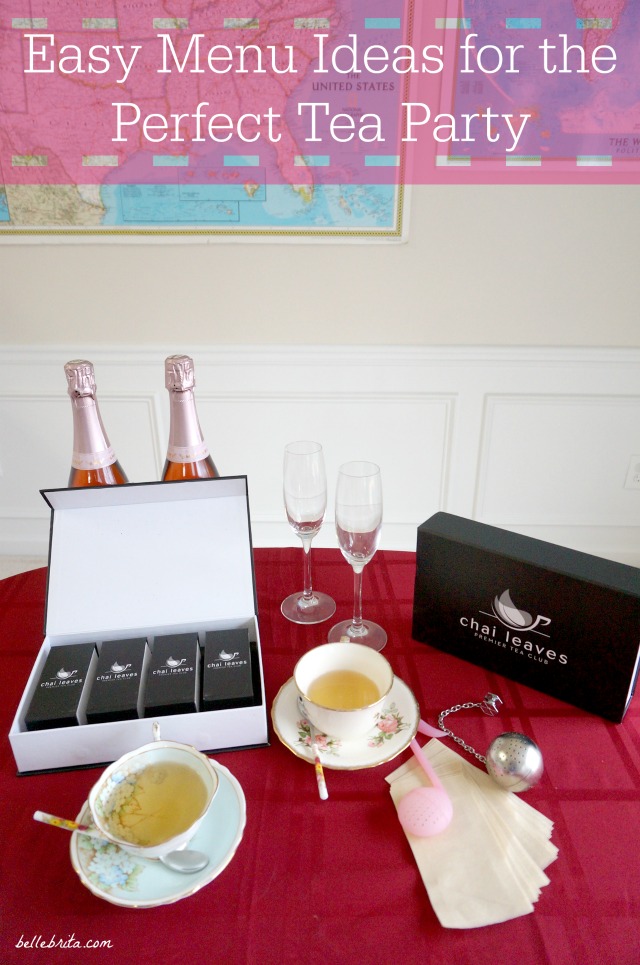 I've been a tea drinker since I was about 7. I had a cold, and my mom fixed me a hot mug of apple cinnamon tea to help me feel better. It took a few more colds for me to realize that I could drink hot tea even if I wasn't sick! Now I drink hot tea daily, even in the summer.
I was 16 the first time I ever attended a proper Afternoon Tea. My mother treated my grandmother and me to an exquisite Afternoon Tea at The Brown Palace in Denver. We gorged ourselves on tiny sandwiches, scones, and fancy pastries.
As an adult, I still think enjoying a proper tea is the height of luxury. Yes, sometimes my budget-conscious self orders à la carte at tea houses, but I do love to splurge on an Afternoon Tea, or High Tea.
If you don't happen to live near a tea house, or the prices are a bit rich for you, you can throw a tea party at home!
When my friends Libbi and Angela offered to throw me a bachelorette party, I asked for a tea party instead. It was the perfect way to celebrate my wedding!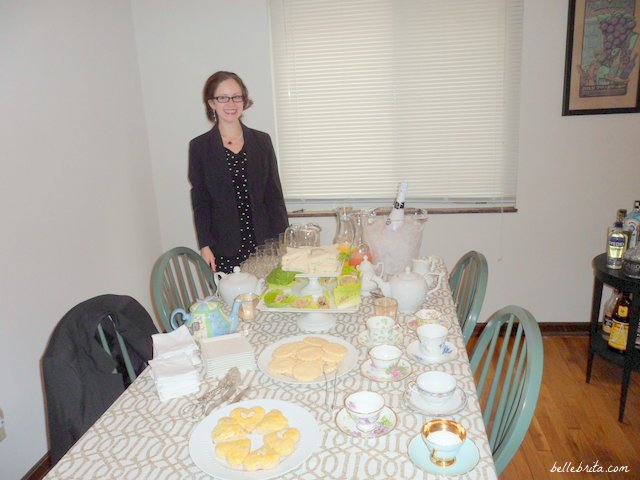 Shortly after I moved to Findlay, one of my new friends organized a welcome lunch for me at a local tea house.
Before I moved from Ohio to Georgia, I hosted a tea party for all my local Findlay friends. We had so much fun!
What do you need to host your own tea party?
Tea Party Supplies
These are just a few ideas! Be as simple or as creative as you like! What really matters is quality tea and quality conversation with friends. Everything else is just frills.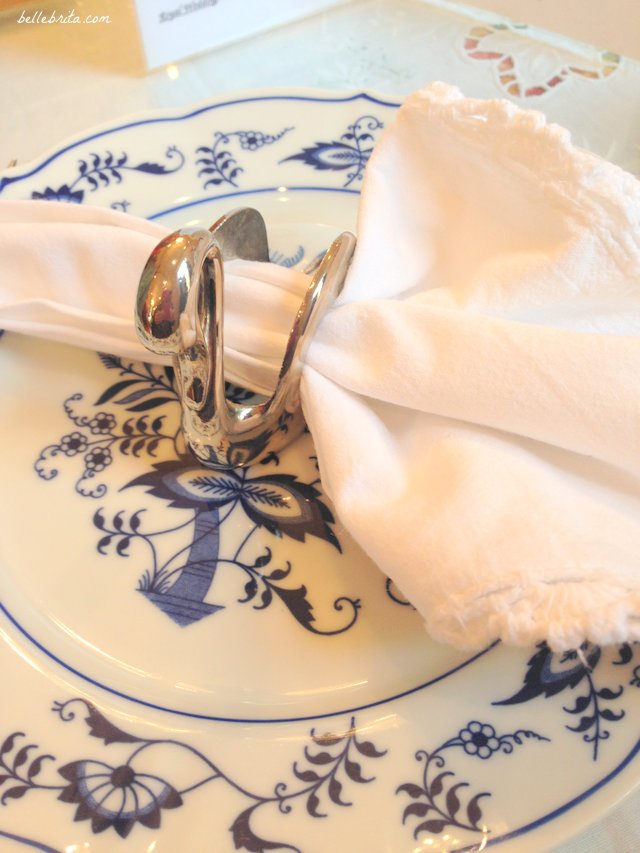 Either a tea kettle or a pot for boiling water
Tea cups or mugs
Tea pots
Wide selection of tea, preferably loose-leaf, like the selection from Chai Leaves Premier Tea Club
Sugar, preferably lumps
Milk or cream
Tiered trays
Food
Sparkling wine
Fresh flowers
Doilies
Card games
Board games
Types of Tea to Serve at a Tea Party
Dan and I both drink hot tea, although I drink greater quantities of it. So when I hosted a tea party two years ago, I offered over a dozen varieties of tea, including both loose-leaf teas and tea in tea bags.
If you don't have a huge stockpile of tea like I do, I recommend offering at least three teas to your guest. One black, one green, and one herbal (naturally decaffeinated). This variety should appeal to all guests.
If you want to impress your guests with quality tea, offer loose-leaf tea. There's just something so fancy about loose-leaf tea! I've received two boxes so far of the Chai Leaves monthly subscription, and I can't wait to see what my third box brings. Each box comes with its own set of empty tea bags to fill yourself for the perfect cup or pot of tea.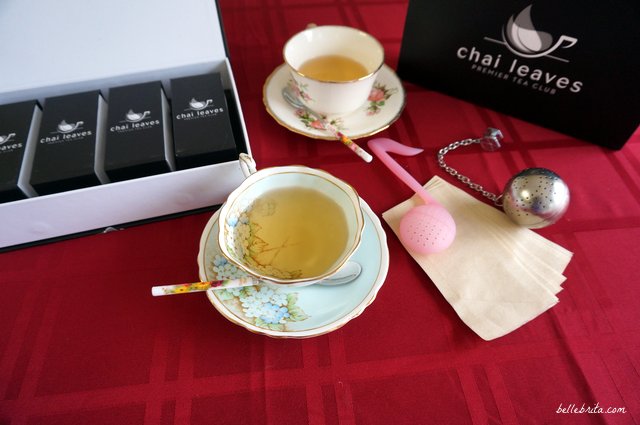 I haven't tried all of my Chai Leaves teas yet, but I love the ones I've had so far. The first time I tried a Chai Leaves tea, the aroma alone captivated my senses.
Each month, the tea curators at Chai Leaves hand-pick four flavors to send to subscribers. Each tea is beautifully packaged within its own small box, carefully nestled within a larger box.
If a monthly subscription isn't for you, you can also order any of the current teas in bulk. Right now, the flavors are:
A black tea, a green tea, and two herbal teas? That combination sounds like the perfect sampler to serve at your tea party!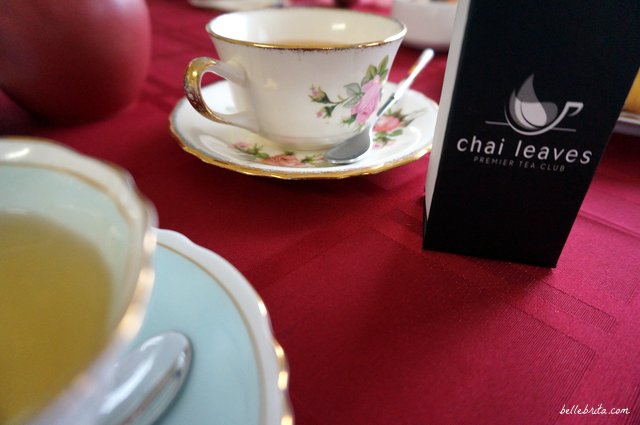 Savory Snacks for a Tea Party
I personally like to serve enough food at a tea party to be a full meal. Who doesn't enjoy nibbling on a wide variety of small snacks? Here are just a few savory food ideas for your tea party menu.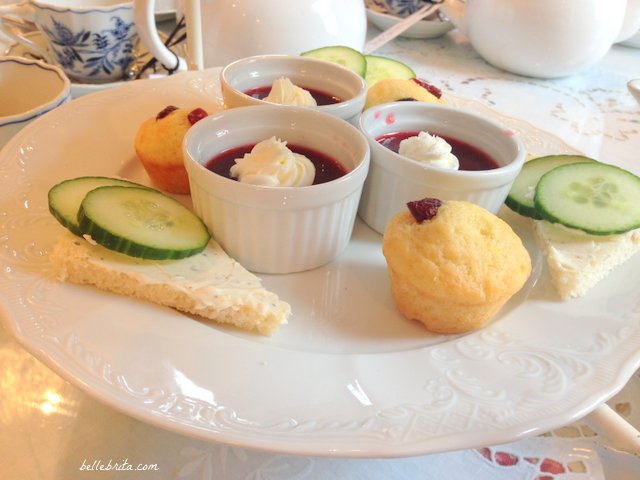 Tiny Sandwiches
You can't go wrong with sandwiches, especially cut into triangles with the crusts cut off! Or you can create a pretty striped presentation by making sandwiches with two different types of bread. Cut them into four small slices and arrange in an alternating pattern.
For nice sandwich edges, use a sharp knife to cut off the crusts. I also prefer to trim the sandwich bread edges before I make sandwiches, just so I don't waste the filling.
Offer at least one vegetarian sandwich and one meaty sandwich, unless most of your friends don't eat meat. Cucumber sandwiches or Benedictine sandwiches are both popular tea party sandwiches. Ham and cheese or turkey with cheese are other easy options. Personally, I'm still a sucker for peanut butter and jelly sandwiches!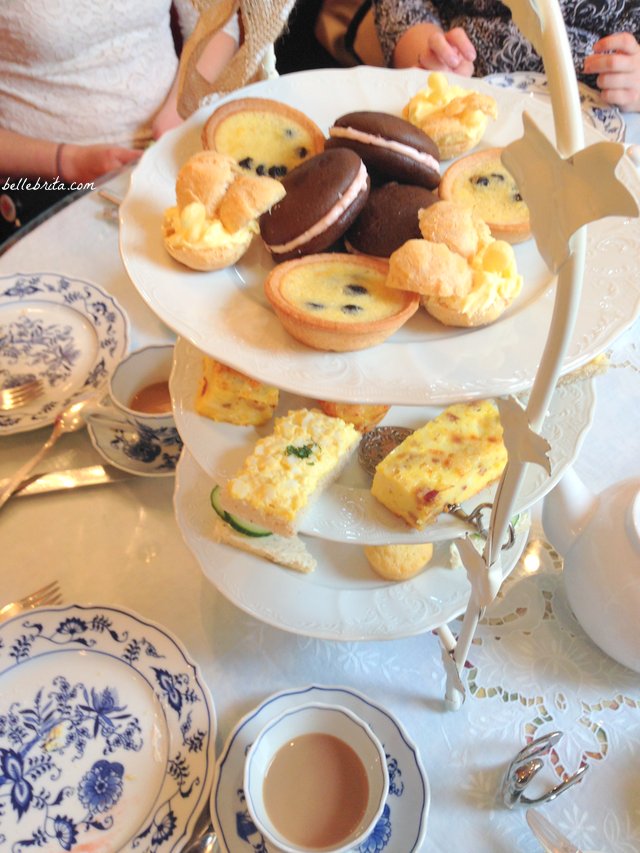 Cheesy Snacks
Cheese and crackers just go with everything. Plus it's easy to set out some chevre and brie with a mixed pack of crackers!
To kick it up a notch, try making baked brie. It's the easiest fancy appetizer you'll ever make!
You could make a cheesy quiche to serve something substantial.
Cheese straws and cheese crackers are also popular tea party snacks.
Salads
Green salad, pasta salad, egg salad, broccoli salad… your tea party salad options are limitless! Even though this is the savory section, I feel inclined to include fruit salad on this list as well.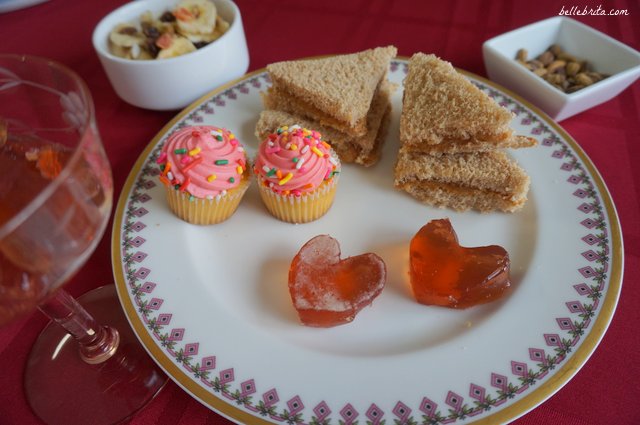 Tea Party Sweet Treats
No tea party is complete without a little dessert! In fact, you could hold just a dessert tea party if you want to keep it really simple. If you do this, specify on the invitation that you're only serving dessert so your guests eat a proper meal beforehand. Aside from fruit salad, here are a few dessert ideas for a tea party.
Scones
Proper English scones aren't overly sweet, but since I slather them with butter and jam or honey, I'm including them on the sweet list! While nothing quite compares to clotted cream, a gourmet treat hard to find in the States, you can serve butter or crème fraiche or even homemade whipped cream if you want to be fancy-on-a-budget.
Mini Cupcakes
I'm pretty sure cupcakes are not at all traditional for High Tea, but they're a great American dessert to serve in bite-size quantities.
Petit Fours
I thought petit fours were just the fanciest dessert ever when I was a kid. As an adult, I still love them! I've never made them myself, but I enjoy treating myself to a few when I find them in a bakery. Check your local grocery store for these–you might be surprised!
Macarons
These are expensive French cookies, but I found a box of them on Manager's Special at my grocery store once. With a wide variety of flavors, these would pair so nicely with the variety of teas from Chai Leaves.
Chocolates
I don't eat chocolate, but I admit chocolates look quite fancy on a tiered platter. You can just buy a variety pack at the store and then arrange them on a doily-lined plate.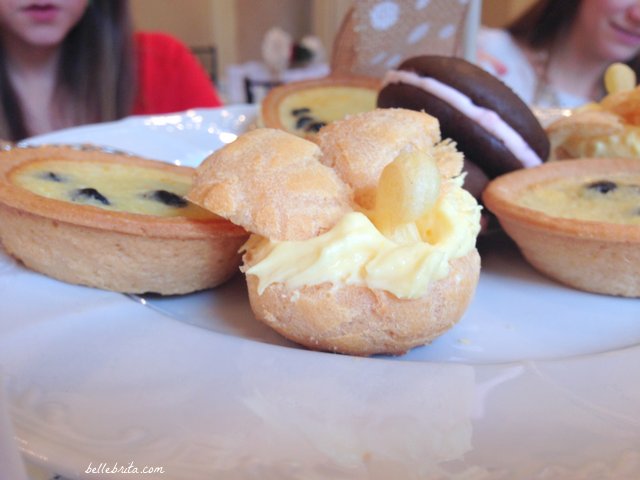 Extra Tea Party Tips
If you only prioritize one thing, prioritize good tea. Chai Leaves can help with that!
Using mismatched tea pots and tea cups is part of the fun! Don't worry about everything looking perfect.
Consider serving a pitcher of cold water too. Sparkling wine is also appropriate!
Most of all, HAVE FUN! A tea party is the perfect way to spend quality time with your friends, whether you're celebrating a special occasion or just celebrating your friendship.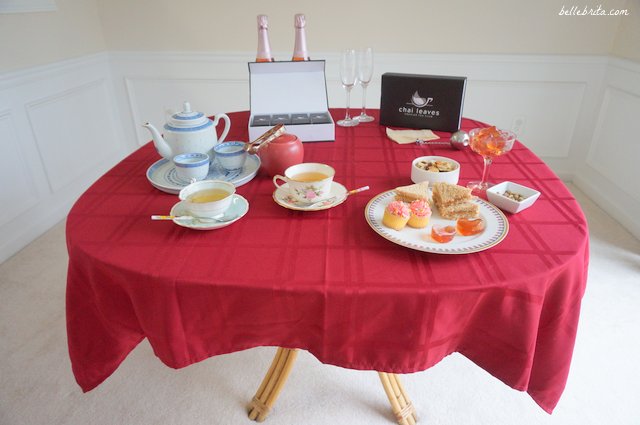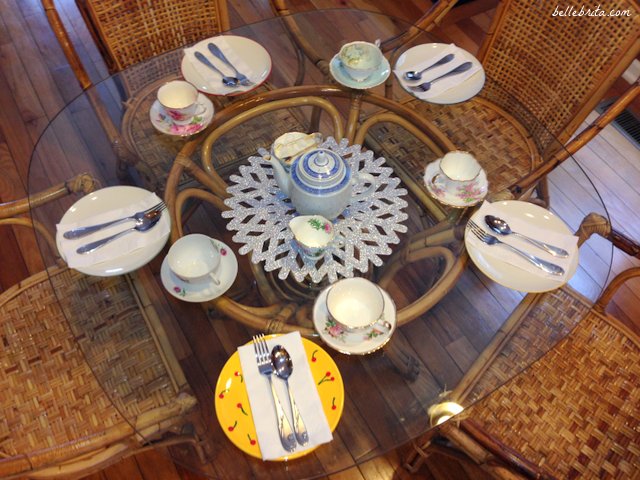 ---
Meet Your #LoveBlog Hosts!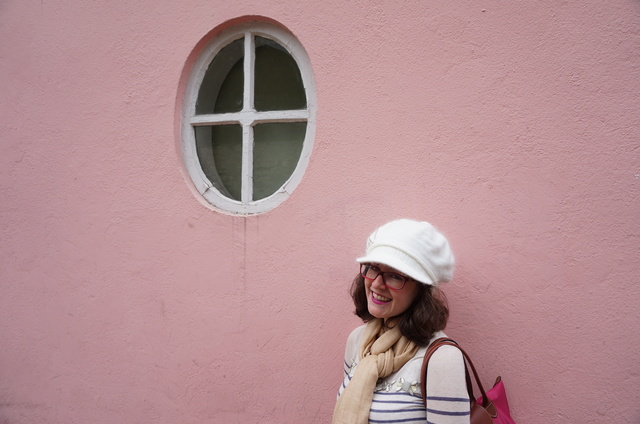 Twitter // Instagram // Facebook // Pinterest // Tumblr // Google+ // Bloglovin
Brita Long is the pink and sparkly personality behind the Christian feminist lifestyle blog, Belle Brita. While her first love will always be Paris, she lives happily with her husband Daniel Fleck in the Atlanta area.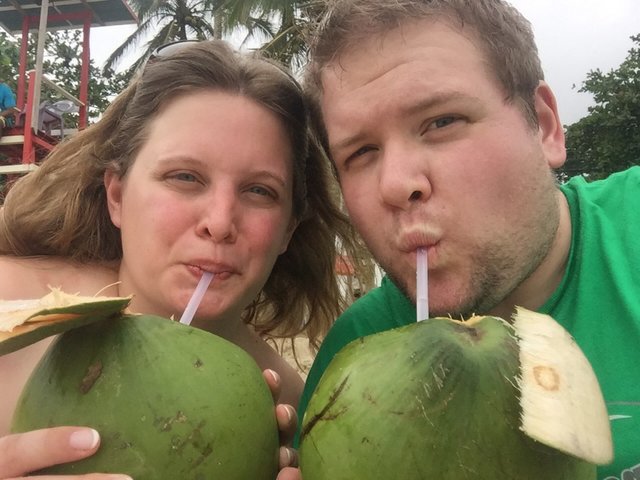 Twitter // Instagram // Facebook // Pinterest // Blog // Bloglovin
Sara blogs at Mrs. Imperfect about letting go of perfect and embracing your quirks and messes. She writes about marriage, self love, and mental health. She is a writer, book lover, traveler and crafter, with an interest in the arts, history, and psychology.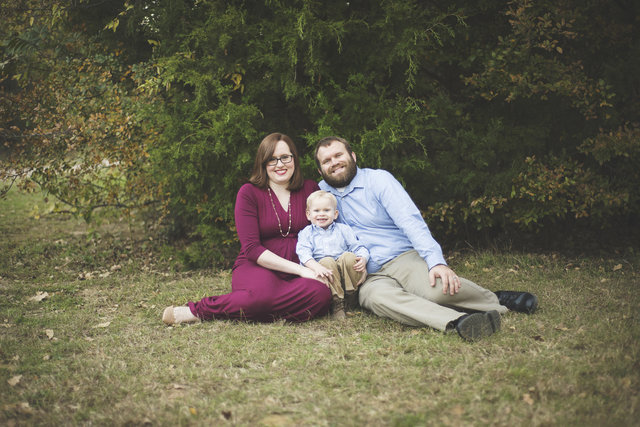 Bloglovin // Twitter // Instagram // Facebook // Pinterest // Blog
Tayler is a motherhood and lifestyle blogger at The Morrell Tale. She loves raising her kids, Rhys (2.5 years old) and Evelyn (1 month old). She also writes about her time as a teacher, her Mormon religion, books she's read, and recipes she and her husband have created.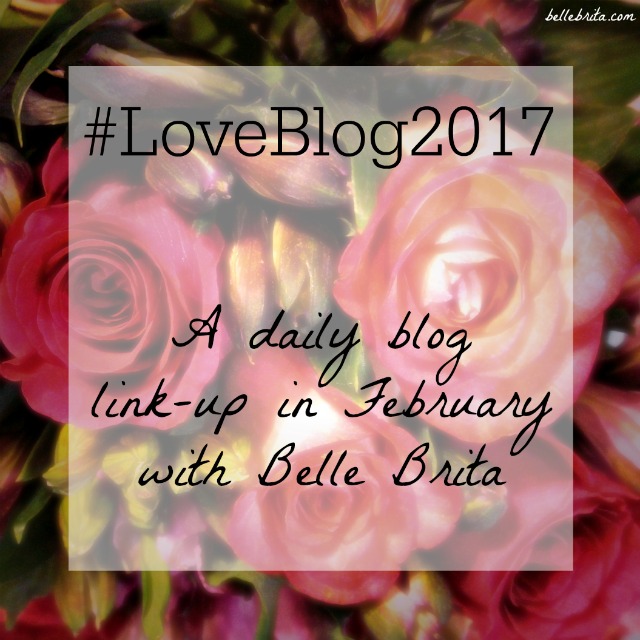 Loading InLinkz ...
Enter the #LoveBlog2017 Giveaway!
I am so excited to include a giveaway for this year's #LoveBlog! It started February 1, 2017 and runs through the end of the month. US residents only. I love my international readers, but international giveaways are more difficult to manage legally.
I will verify the winning entry myself before emailing the winner during the first week of March. If the winner doesn't respond, I'll start the process over again.
---
Have you ever splurged on Afternoon Tea? What's your best party-planning tip?