This is a sponsored post by CaseApp. I received a laptop skin, iPhone case, and compensation in exchange for my CaseApp review and Instagram post. All opinions are my own. 
You don't have to spend much time with me to find out that pink is my favorite color. I'm writing this blog post at my desk. In front of me is a pink picture board, pink hanging files, a pink owl hook, and many pink things hanging from my cork boards.
And now, thanks to my customized laptop skin from CaseApp, my laptop is a bit pinker too! My iPhone already had a pink case, but now it has a SPARKLY pink case, which is way prettier than my previous solid pink case.
Use code BELLEBRITA20 to get 20% off your CaseApp
CaseApp Review: Options
CaseApp offers SO many different cases and skins for your electronics. Check out these options.
Cases and Skins
iPhone case (4/4s, 5c, 5/5s, SE, 6, 6 Plus, 6s, 6s Plus)
iPhone tough case (5/5s, 6, 6 Plus, 6s, 6s Plus)
Samsung Galaxy case (S3, S4, S5, S6, S7, S6 Edge, S7 Edge)
iPad case (Mini, 2/3/4)
iPhone skin (3G/3GS, 4/4s, 5, 5c, 5s)
MacBook skin (Pro Retina 13, Pro 13, Air 13, 12, Pro Retina 15, Air 11, Pro 15, Pro 17)
iPad skin (1, Mini, 2/3/4, Pro 12.9)
Samsung Galaxy skin (S2, S3, S4, Note, Ace, Mini, Nexus)
iPod skin (iPod Touch 4th Gen and 5th Gen)
PC laptop skin (15.6 inches)
HTC skin (One X, Desire, Sensation XL)
Nokia Lumia 920
I don't even know what half those phones or tablets even are!
Personally, I like my PC laptop and my iPhone. They're the best of both worlds. I also have an iPad, but I couldn't even tell you which one it is. The iPad 3, maybe? So I decided on a new, customized CaseApp laptop skin and iPhone tough case. I've already dropped my iPhone three times since receiving my new phone case, so I'm glad I chose the extra-protective version!
Case and Skin Designs
CaseApp allows you to customize your phone case or laptop skin. You can also choose from a huge selection of pre-existing designs! For my laptop skin, I used my own photo with one of CaseApp's text overlays. But for my iPhone case, I chose among their many pink designs!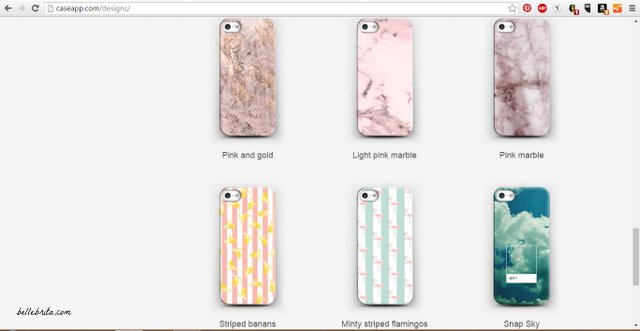 Customized Cases and Skins
CaseApp offers several different ways to customize your phone case or laptop skin. These are just a few inspirations to make your CaseApp product your own!
Upload your own photo
Create a photo collage
Select from multiple text and clipart overlays
Change the background color
Type your own text
Choose matte or glossy finish
With so many options, I initially tried to combine multiple photos and designs. Ultimately I decided that simpler is better for me.
CaseApp Review: The Process
Using the CaseApp website is fairly simple once you get the hang of it, but it's initially not intuitive. I even had to ask my contact for help designing my iPhone tough case because I missed a step that was really obvious.
How to Create a Custom Case or Skin
On the CaseApp website home page, you have two immediate options: Design Your Case and Design Your Skin. Since I wanted to create a custom skin, I chose the second one.
This navigates to the page with all the skin options I listed above. Choose your device. I chose PC Laptop.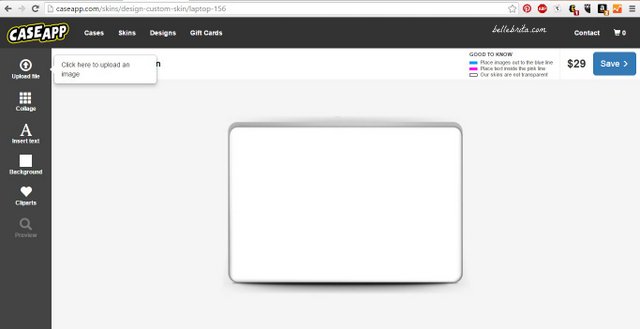 From here, you can design your skin! The left toolbar has a few different ways to customize your skin.
I uploaded an image from my wedding day. Then I went to Cliparts and chose a text overlay.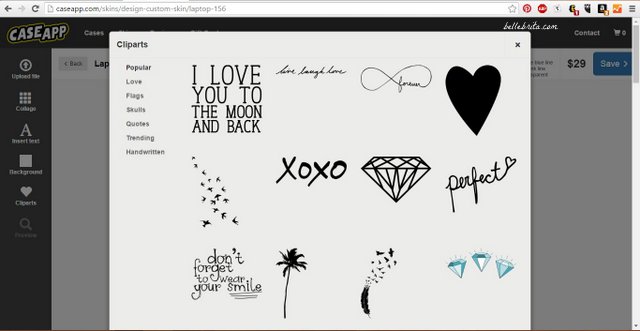 When you're happy with the design of your skin, select Save. From there you can checkout or design another product.
How to Use a Preexisting Design
To use one of CaseApp's designs, select Designs from the top toolbar. Then choose along the left which device you have. All cases and skins are listed as options. I chose iPhone 5/5s.
Scroll through the 8 pages of available designs. Click the design you like, confirm your model, and select Next.
The next page is similar. You can customize the design with a photo, text, or clipart.
I played around for a bit with one of my wedding photos, but ultimately decided on a simpler design.
CaseApp Review: The Products
A CaseApp review wouldn't be complete without discussing the final products. As a reminder, I ordered a PC laptop skin and an iPhone 5/5s tough case.
PC Laptop Skin Review
I am so happy with how my customized PC laptop skin looks! The image quality is incredible. Dan applied it to my laptop for me, and he said it was very easy. He used an old plastic card (like a credit card) to smooth out the few air bubbles. I guess my laptop is a standard size because the skin fits the top perfectly.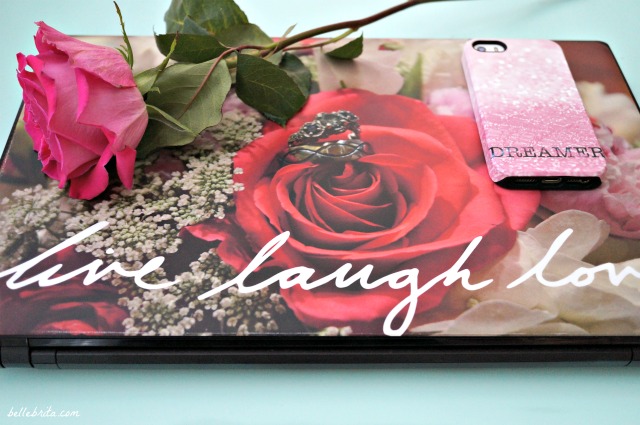 iPhone Tough Case Review
Unfortunately, CaseApp's tough case is a bit of a letdown. The tough case has two parts: the plastic shell and the soft liner. This was true with my previous case as well.
The plastic case is gorgeous. The pink, sparkly look makes me smile every time I see it. Alas, the soft liner only comes in black. Black against pink and white is just not the look I wanted. I didn't realize while designing my case that the liner would be black. I even asked my contact at CaseApp if the liner comes in other colors, but she told me it currently only comes in black. Hopefully in the future they will offer the liner in more colors to match the wide array of designs.
---
I am so grateful for the opportunity to work with this company and share my honest CaseApp review with my readers! My friend Ashleigh even complimented my laptop skin this weekend, so I'm not the only one impressed by it. My iPhone case might not be perfect, but I still love the pink sparkles.
How do you personalize your tech?
P.S. Use code BELLEBRITA20 to get 20% off your CaseApp case or skin! Good until 09/30/2016