Happy one-year anniversary to my dear friends Leah and Ben! On this day last year, my dearest Furman friends and I gathered to watch Leah and Ben commit their lives to each other.
The Wedding
Leah and Ben's wedding was so quintessentially them. Both the wedding and the reception were held in a gorgeous art gallery in Atlanta.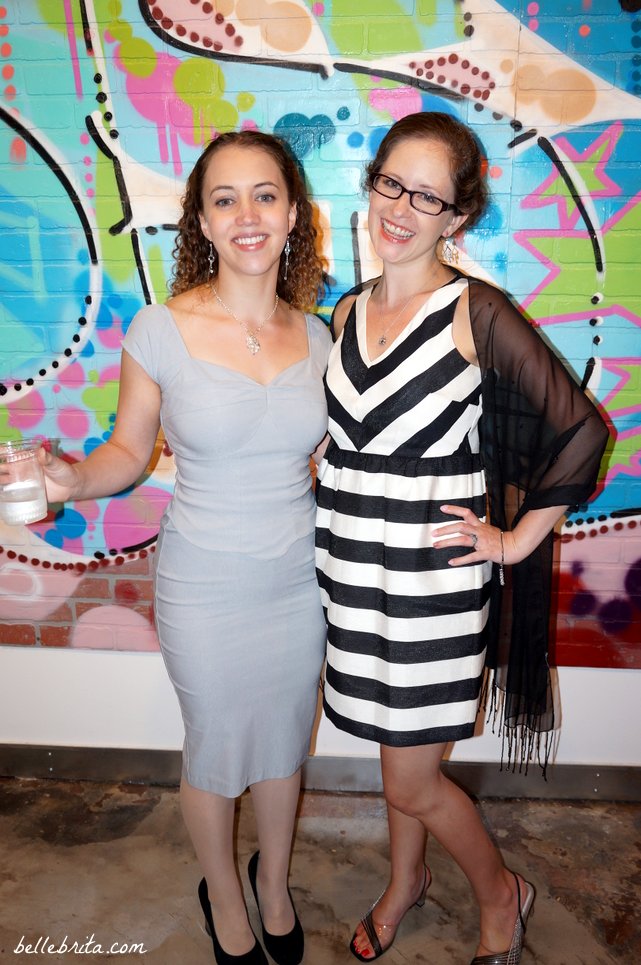 My Kappa Big, Dani, actually officiated the wedding! She's brilliant, and eloquent, and beautiful, so of course she did a great job. At one point, she even briefly choked up from emotion, but quickly pulled herself together to proceed. I loved the personal touch to the wedding ceremony.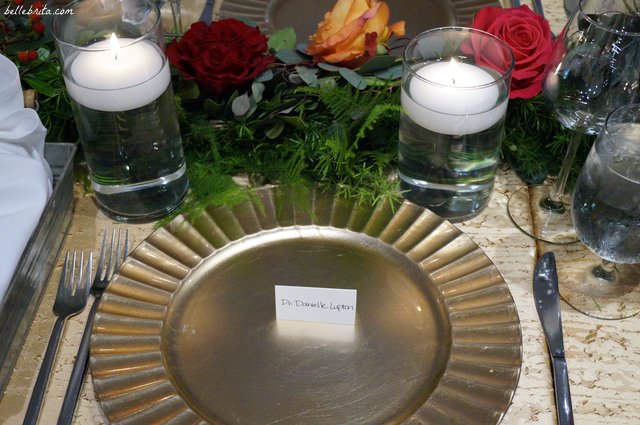 Possibly my favorite part of the ceremony, however, was the reading Leah and Ben chose. Instead of a Shakespearean sonnet or a Bible verse, the reading came from a court case. Such is the love between lawyers!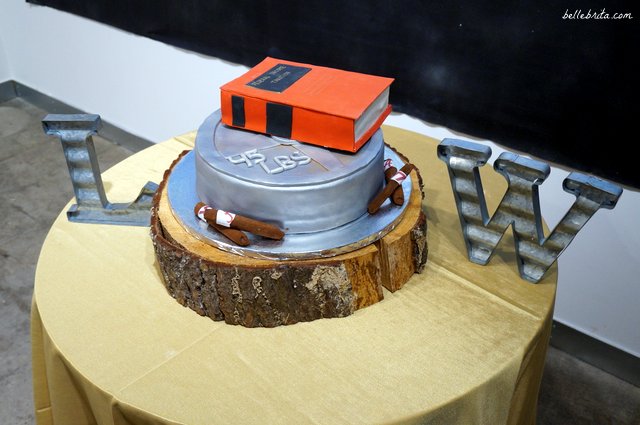 After the wedding, we all enjoyed dinner, dancing, and a fabulous open bar. I drank sparkling wine all night long and chatted with the bartender about our mutual love for France.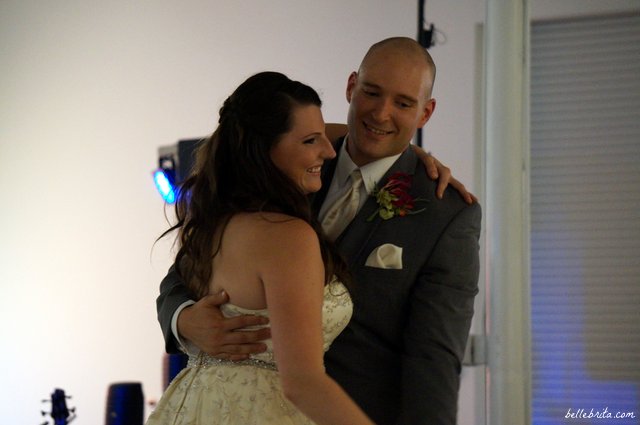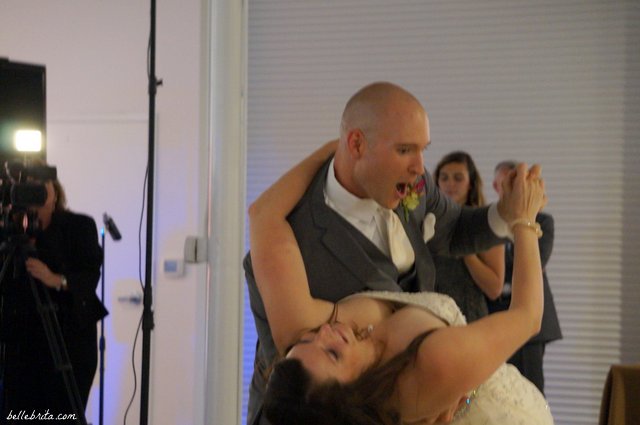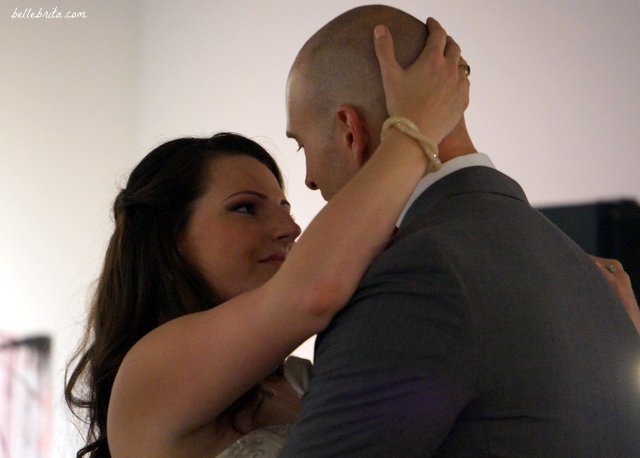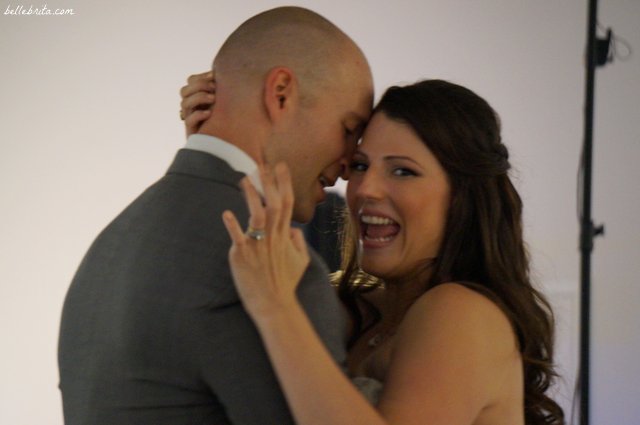 I'm pretty sure Leah saw Dan taking pictures of her at this point!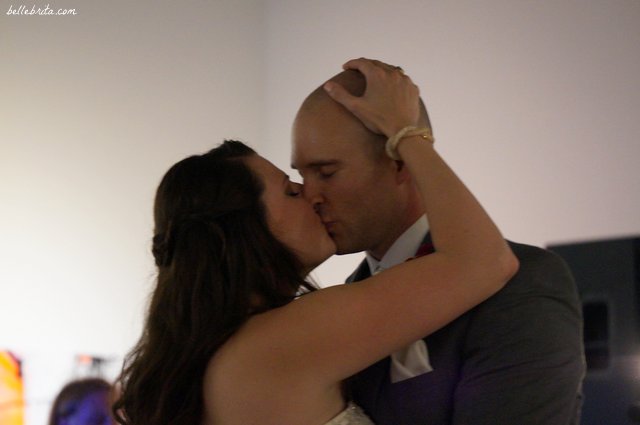 Most importantly, I reunited with many dear friends! My best friend Rachel had driven in from out-of-town and stayed with Dan and me. Dani and I hadn't seen each other in a few years. Plus I met her boyfriend (now husband!) Cosmin for the first time.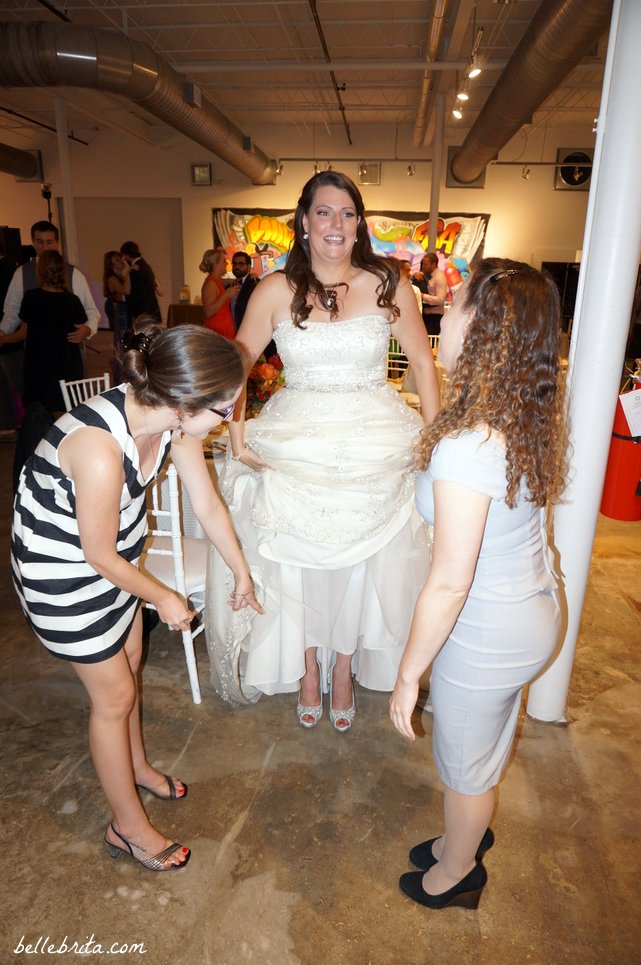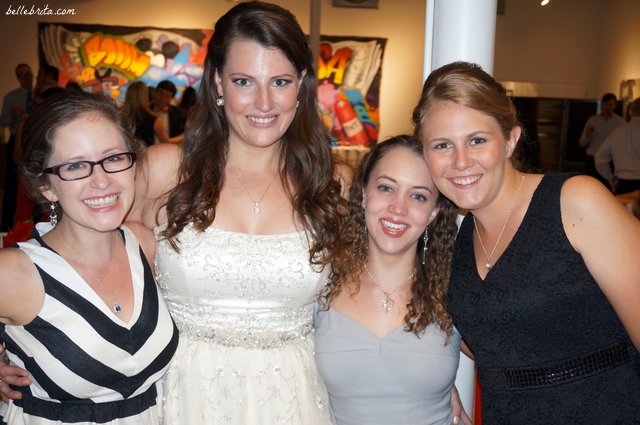 Oh, and at the end of the night, I stole enlisted the help of a bridesmaid and asked permission to take home a bunch of floral arrangements.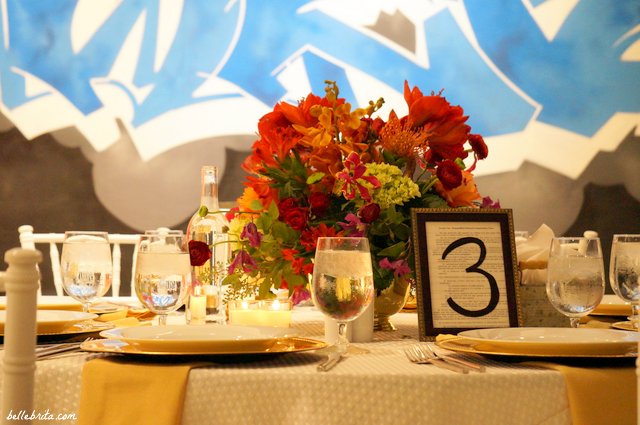 The Furman Four
I'm not sure exactly how Leah and I first met, since we shared many mutual friends at Furman. I certainly knew who she was, but we really became friends our junior year when she roomed with Dani. I was living with Rachel, who had already bonded with Dani when I studied abroad.
The four of us became fast friends. Even after Dani graduated, Leah, Rachel, and I continued to spend time together as a group. Dani even took a weekend off from grad school to visit us for Homecoming!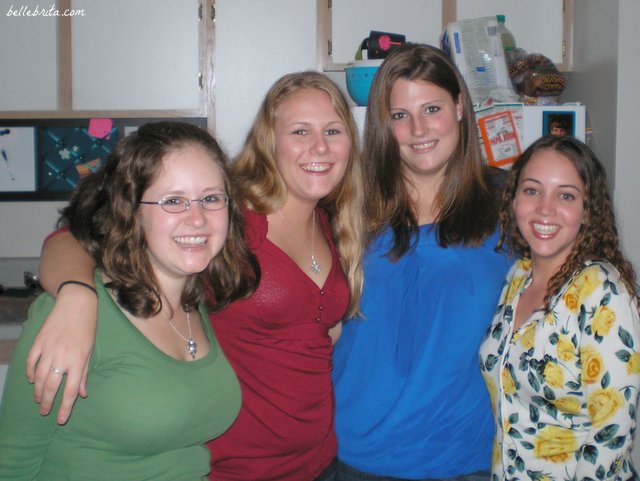 I have to confess, I'm actually surprised that Leah and I have stayed close friends since graduating in 2009! I knew that since I was moving to France, I wouldn't stay close with all of my good friends. But Leah ended up visiting me in Paris while she did a summer law program abroad. A few years later, we coordinated Furman's Homecoming weekend with Rachel and Dani.
Enter Ben
I first met Ben during that Homecoming weekend. Dan and I had been in an exclusive relationship for exactly one week, so he wasn't with me. But Ben and Leah had already been together for about a year.
Ben instantly fell in with our group, as though he had been friends with us since our college days too. He was funny and interesting. But what most struck me about Ben is a quality that still shines today.
Ben is an incredible listener. He also asks insightful follow-up questions that indicate just how carefully he listens. When you talk to him, you feel like he is completely focused on what you're saying.
And considering us four Furman friends can gab nonstop and finish each others sentences, it's important to add a good listener to our mix!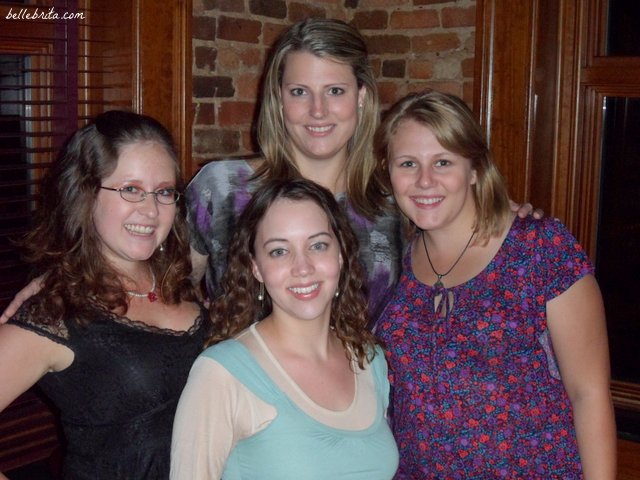 My friendship with Leah (and Ben!) has only grown stronger since Dan and I moved to the Atlanta area a year and a half ago. By interesting coincidence, Dan and I actually spent most of this weekend with Leah and Ben! (Y'all are always welcome to crash with us even when our upstairs is a mess).
Leah and Ben, for your first wedding anniversary, this is my toast to y'all.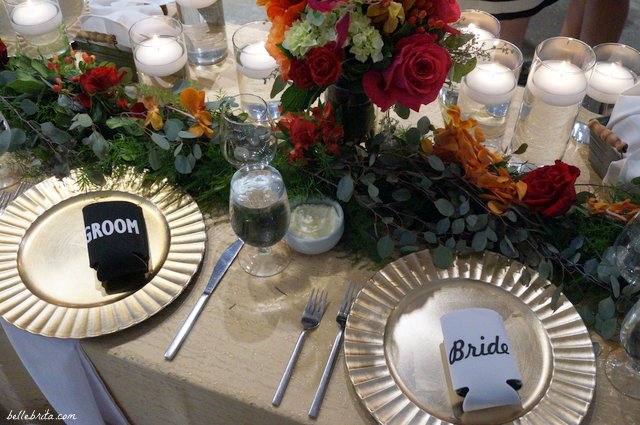 Sparkling Wine for Everyone!
Knowing a friend like Leah is a privilege in itself. Being friends with both halves of a couple is even better. But nothing compares to Dan and I sharing our friendship with you both. It takes a special couple to get along so well with both Dan and me!
I feel like I can be my authentic self with you both. Understandably, not everyone wants to engage in a conversation about poop and sex and feminism and Instagram and babies and religion and politics and grief… All of which I think we talked about in just the last two days!
I'm not comfortable with y'all simply because we share common interests (although that helps). Y'all share the personality trait of being easy confidantes and inspiring honesty in your friends. By the way, does that trait make you both better lawyers?
Leah, you have such a big heart. Ben, you are like the gentle giant. My mother died just a month before y'all's wedding, and y'all still remembered to send flowers (with irises, no less). I know I'm not the only friend who has appreciated y'all's love and support over the years.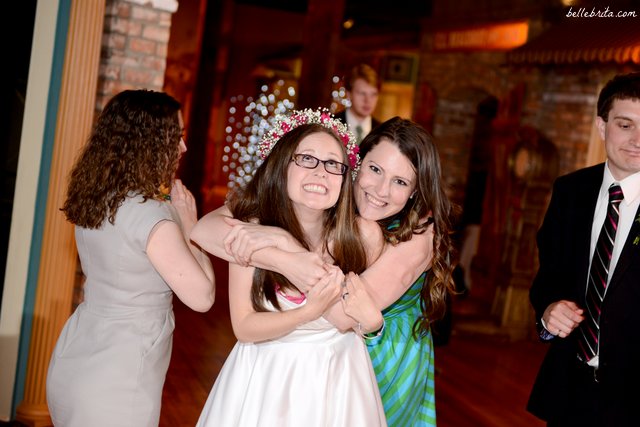 Leah, thanks again for being one of my unofficial bridesmaids. All of the work, none of the glamour!
Ben, thanks for letting Leah miss your weightlifting competition that weekend so she could attend mine and Dan's wedding reception.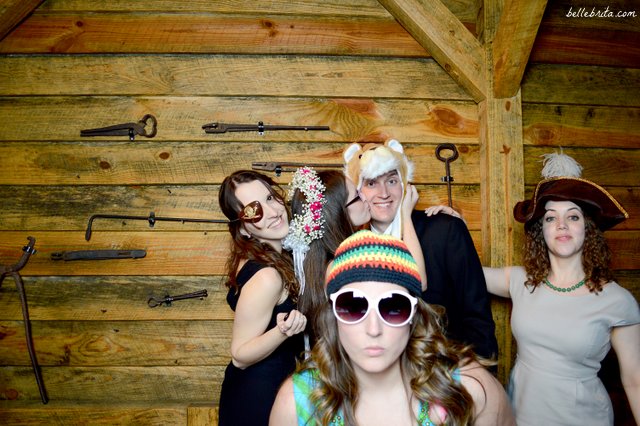 Dan and I both love spending time with y'all, and I'm so glad all of us live in the Atlanta area!
Here's to more dinner parties, more blind taste testings, more Pokémon Go, and more shenanigans!
After an unexpected weekend together, it only seems fitting that my first blog post of the week be dedicated to Leah and Ben!
I hope you two have a wonderful first anniversary, with many more to come!